Overview
A Learning Management System is a versatile eLearning platform comprising a set of embedded eLearning tools for teaching and training. 24/7 learning delivered with the help of LMS software has proved to be accessible, personalized and cost-effective, whereas video conferencing and communication functionality of a Learning Management System make the distant learning as efficient as the face-to-face one.
JoomlaLMS is a comprehensive Custom Learning Management System platform the BelItsoft PHP team has developed on the basis of the Joomla CMS platform. The LMS is widely used for the purposes of online education, corporate training and selling courses online.
Solution
Technologies and platforms: Joomla CMS, Linux, Apache, MySQL, PHP, WEB2.0, Ajax, FlashMediaServer, Ioncube
Effort: 320 man-months, ongoing
Site: www.JoomlaLMS.com
Custom Learning Management System features:
SCORM 1.2 and 2004, AICC compliance;
A variety of communication tools;
Multilingual interface;
Wide user management options;
An embedded quiz tool with a variety of question types, detailed tracking statistics and global question pool;
A survey module for gathering learners' opinions;
Learning Paths, chapters and topics for content structuring;
Predefined learning templates;
Mailbox, Announcements and Gradebook sections;
Customizable course and quiz certificates;
Advanced reporting and tracking functionality;
A possibility to add integration with third-party Joomla! Extensions;
GoToMeeting Live conference platform compliance;
LDAP authentication method;
Multiple document types support;
Constantly updated manual and tutorials;
Course Export/Import;
Student/Teacher toggle modes.
Results
Thanks to a variety of embedded tools, wide customization options and affordable price, JoomlaLMS is used by more than 1000 businesses worldwide including organizations of education, banking, insurance, healthcare, airline and manufacturing industries. The JoomlaLMS Learning Management System has been in the market for 11 years now and is constantly enhanced by our learning developers to meet the modern learners needs and eLearning industry changes.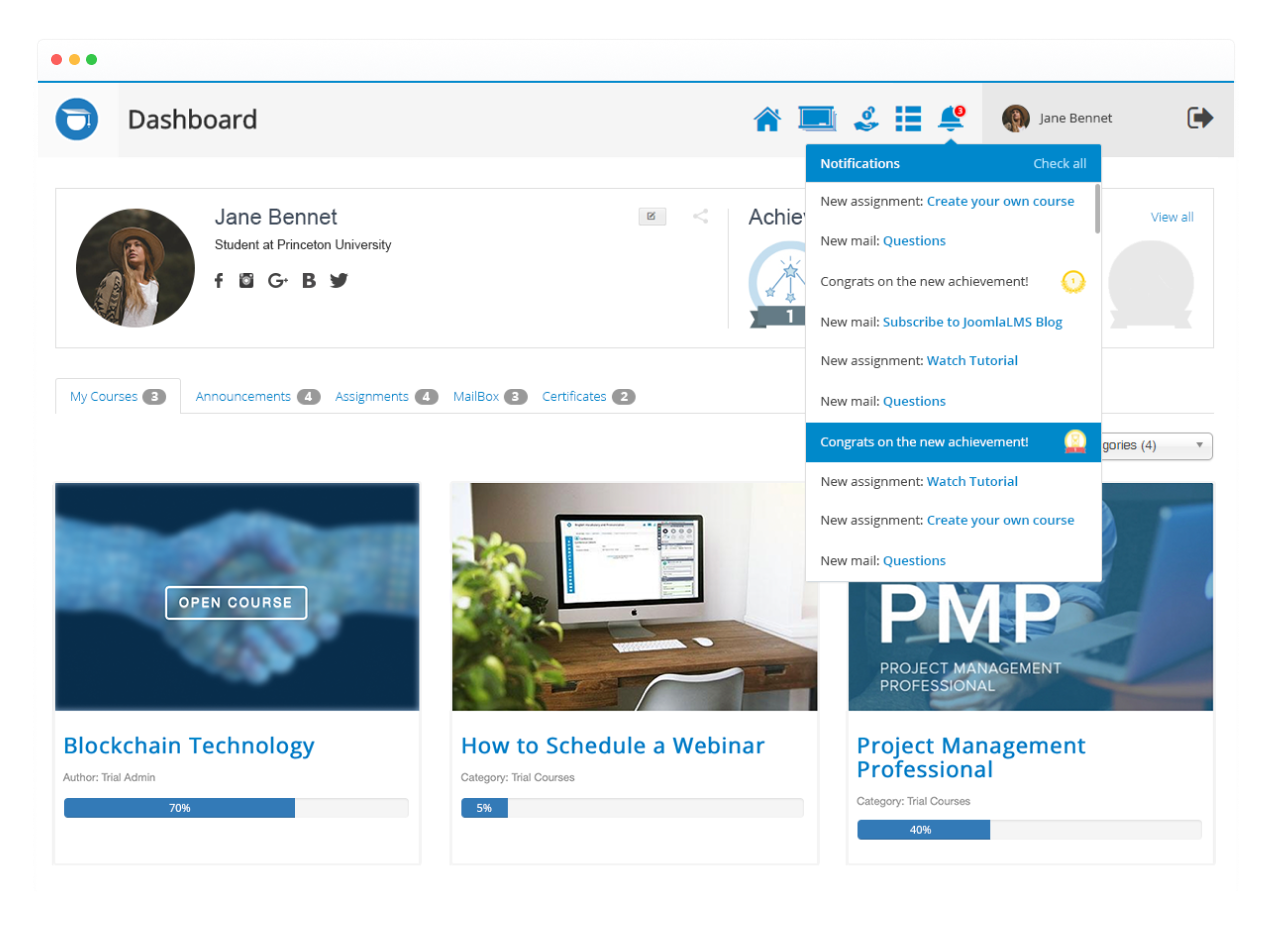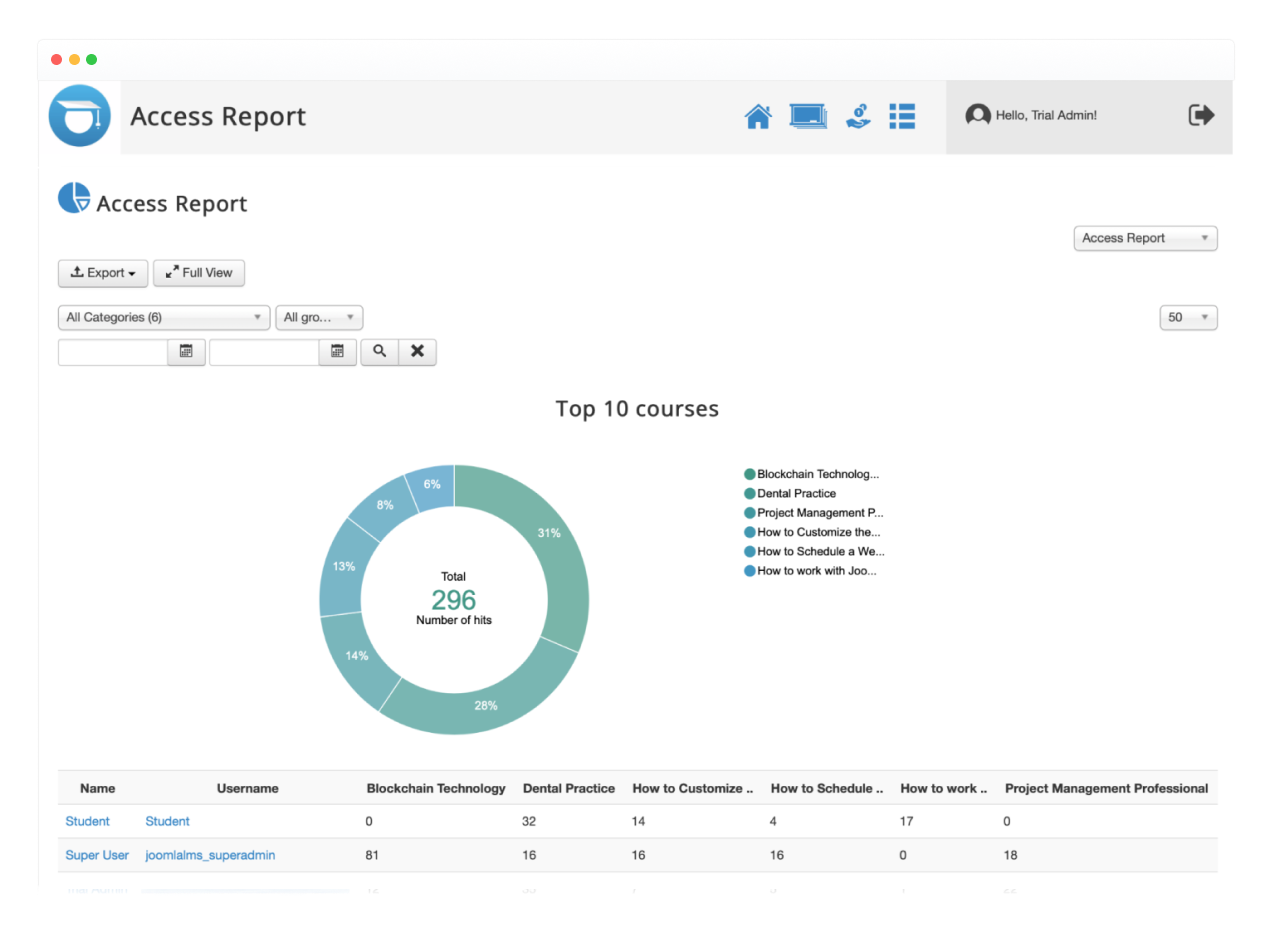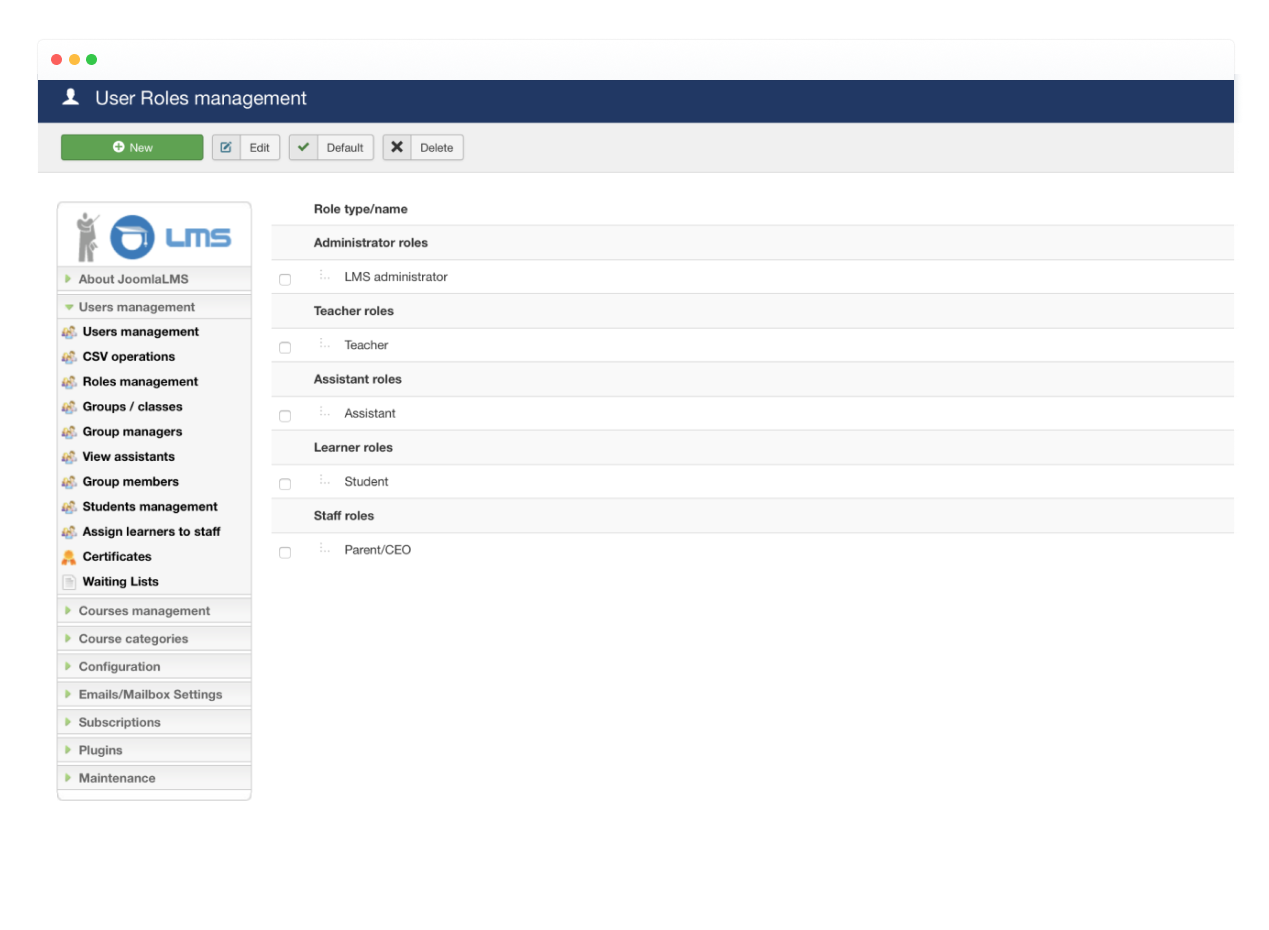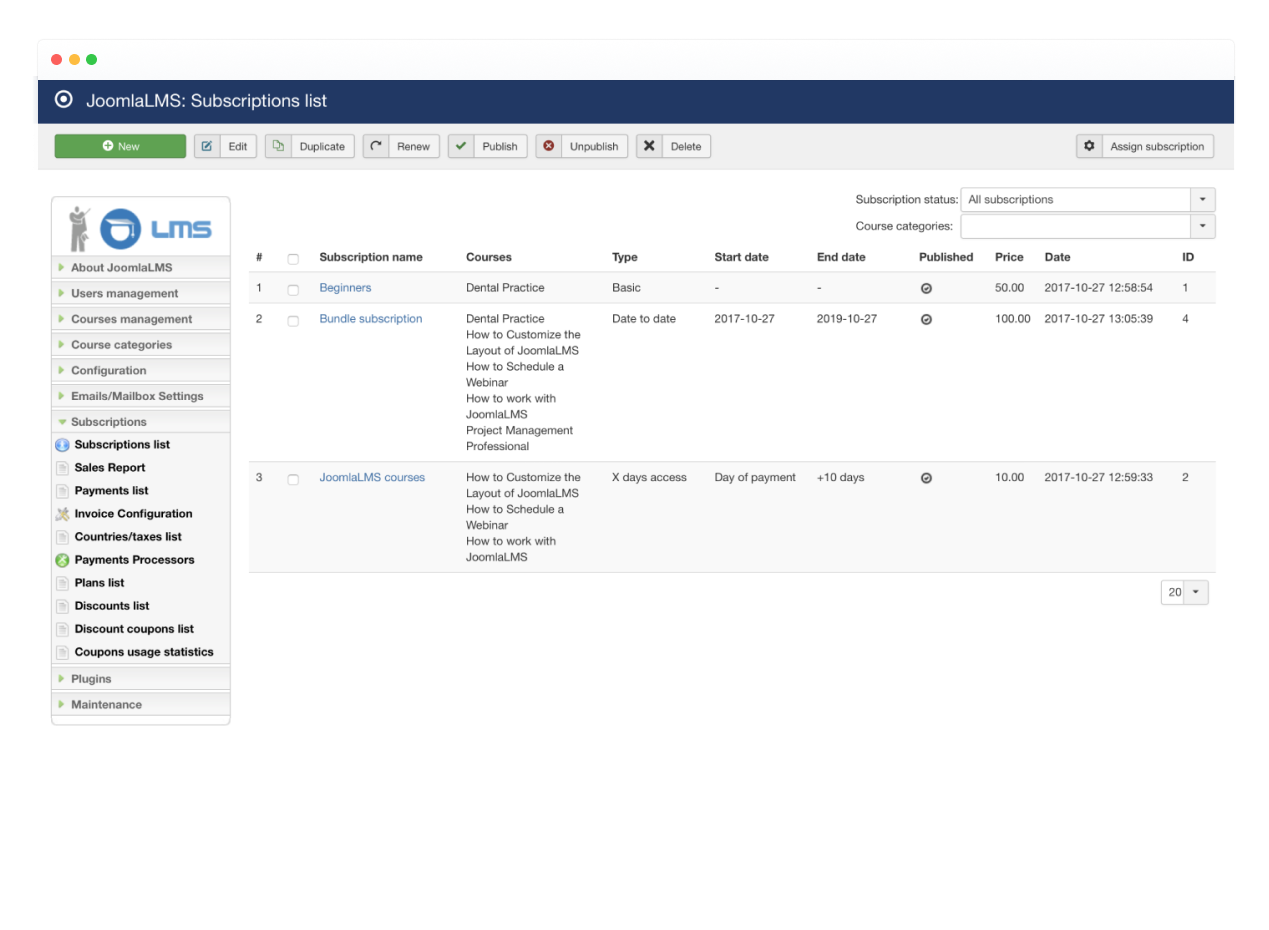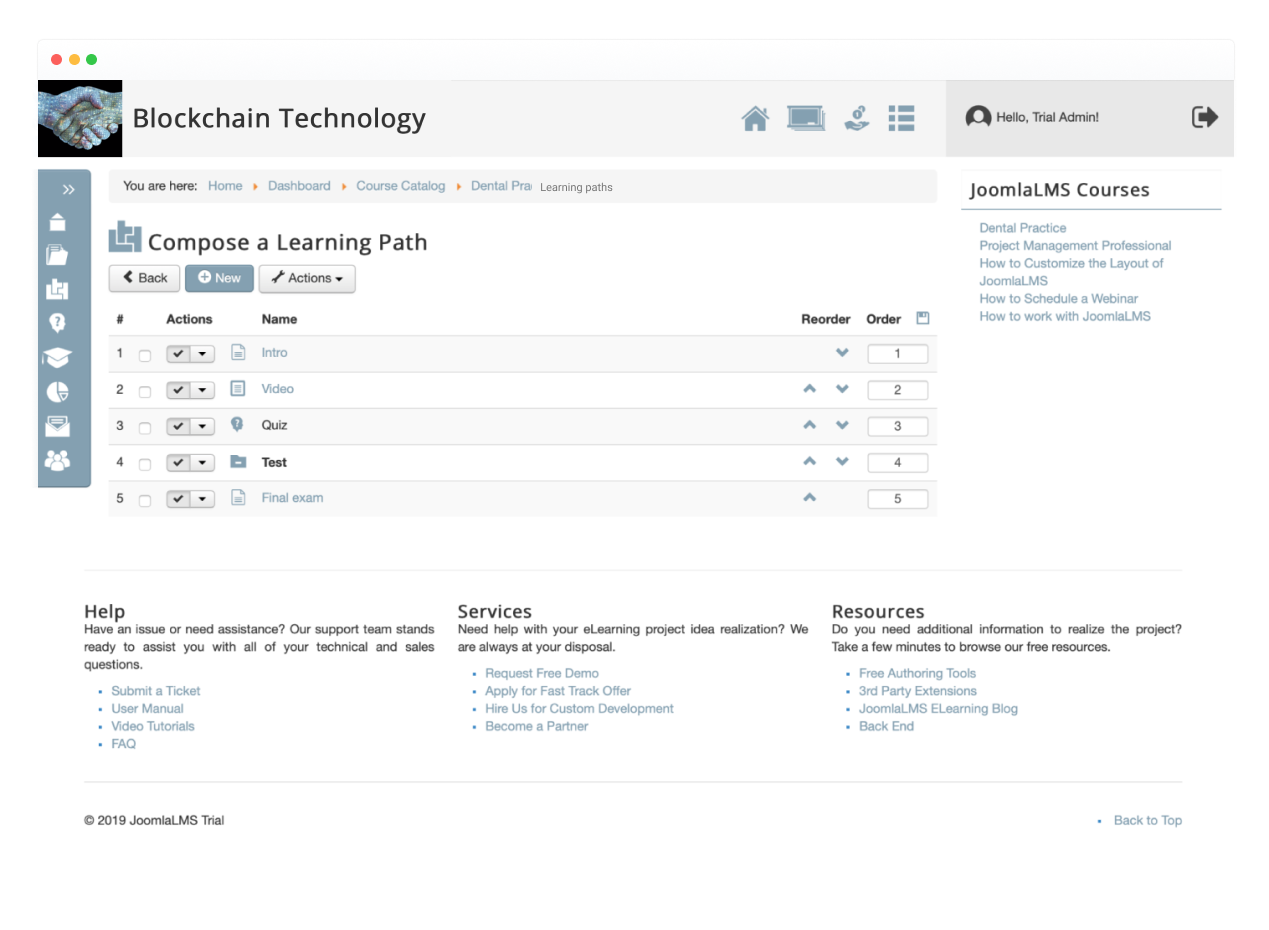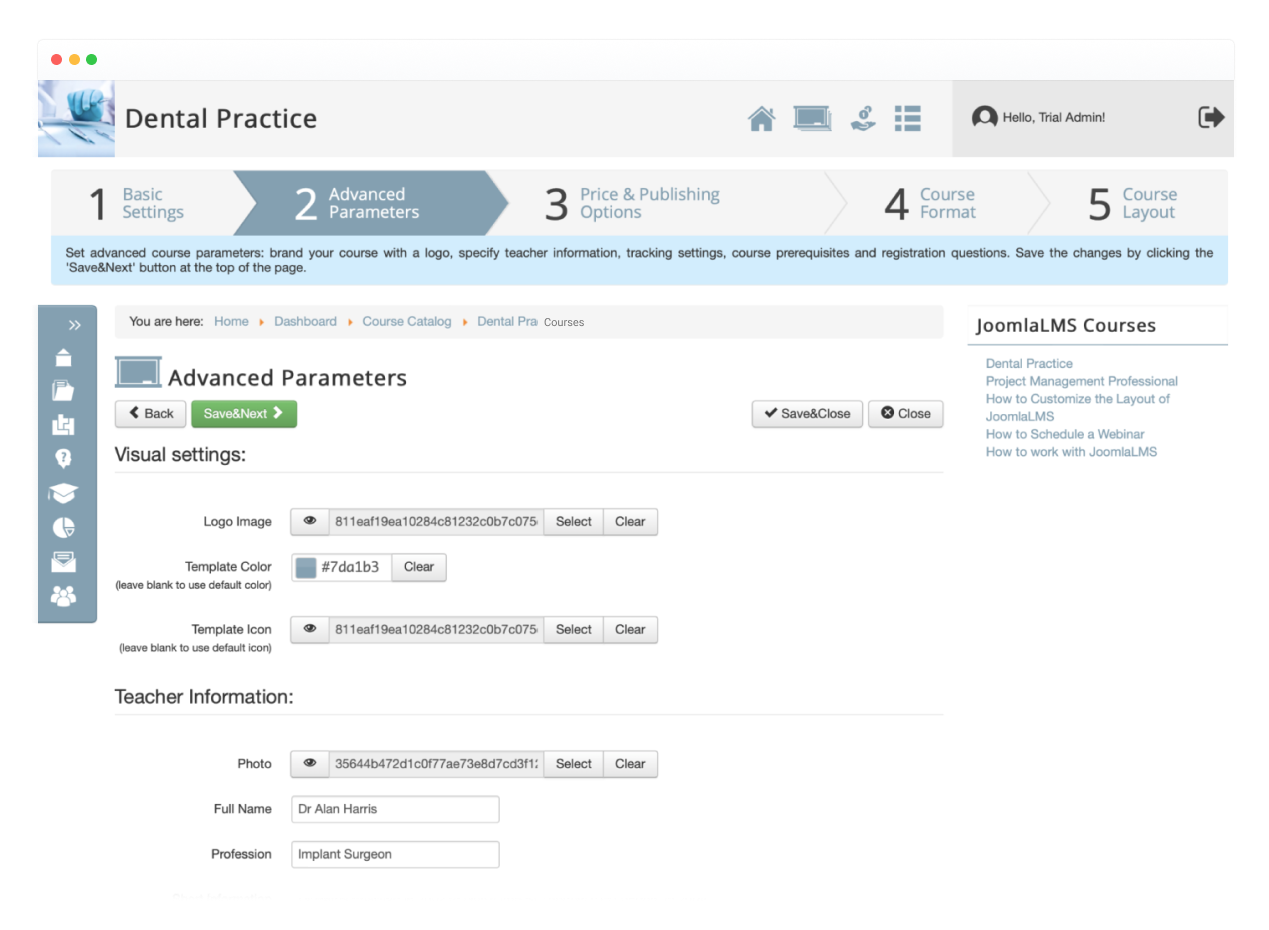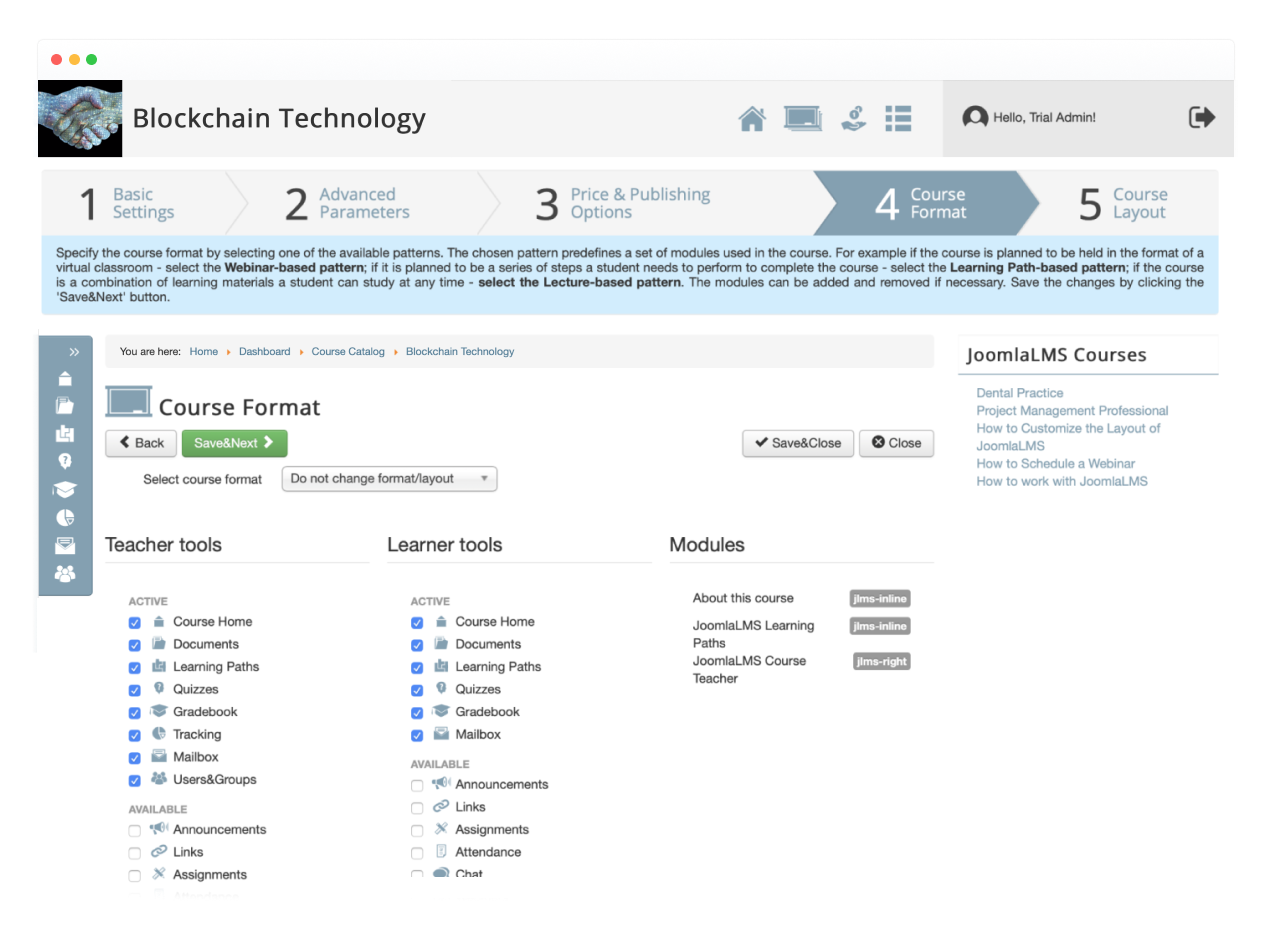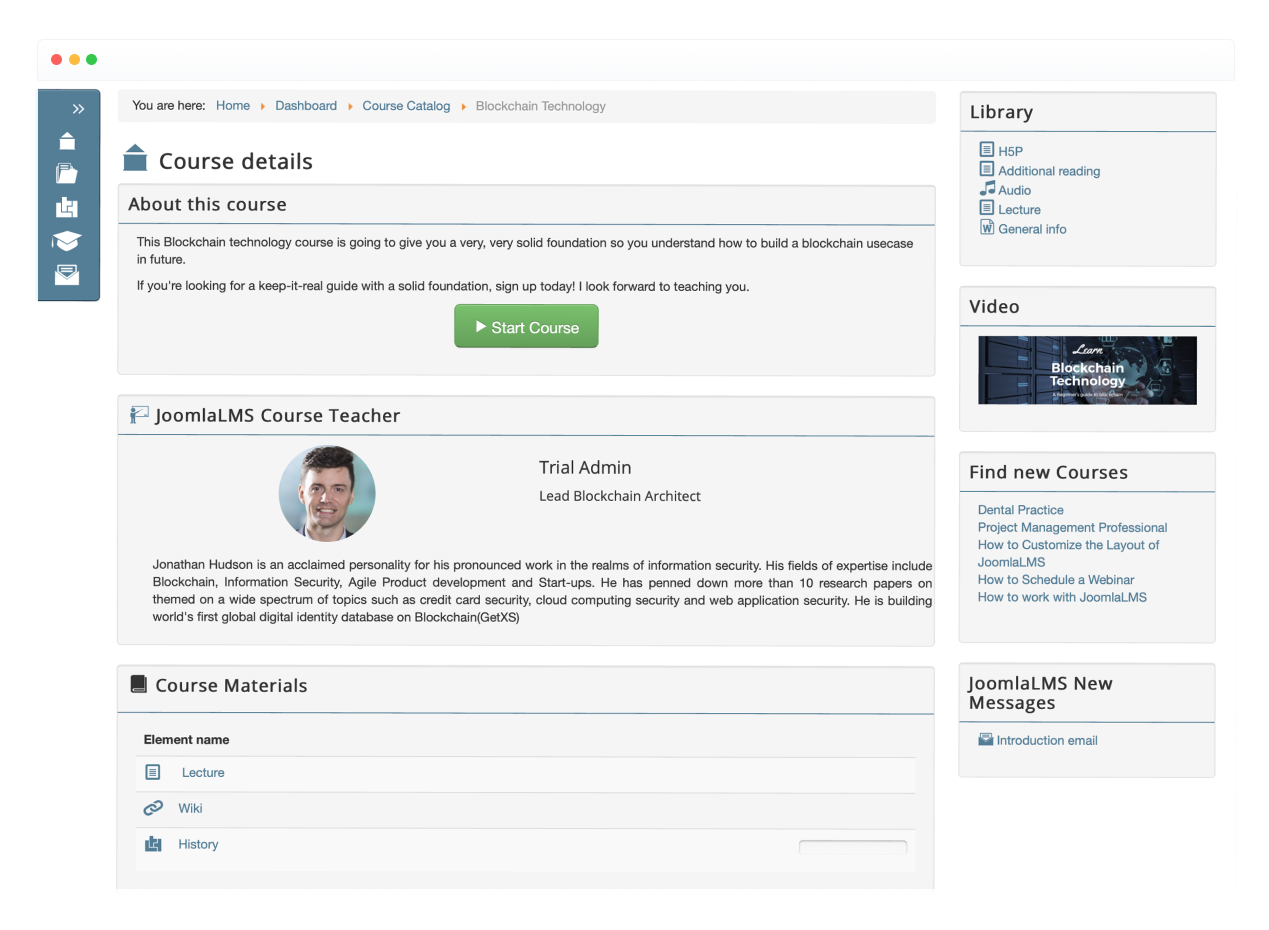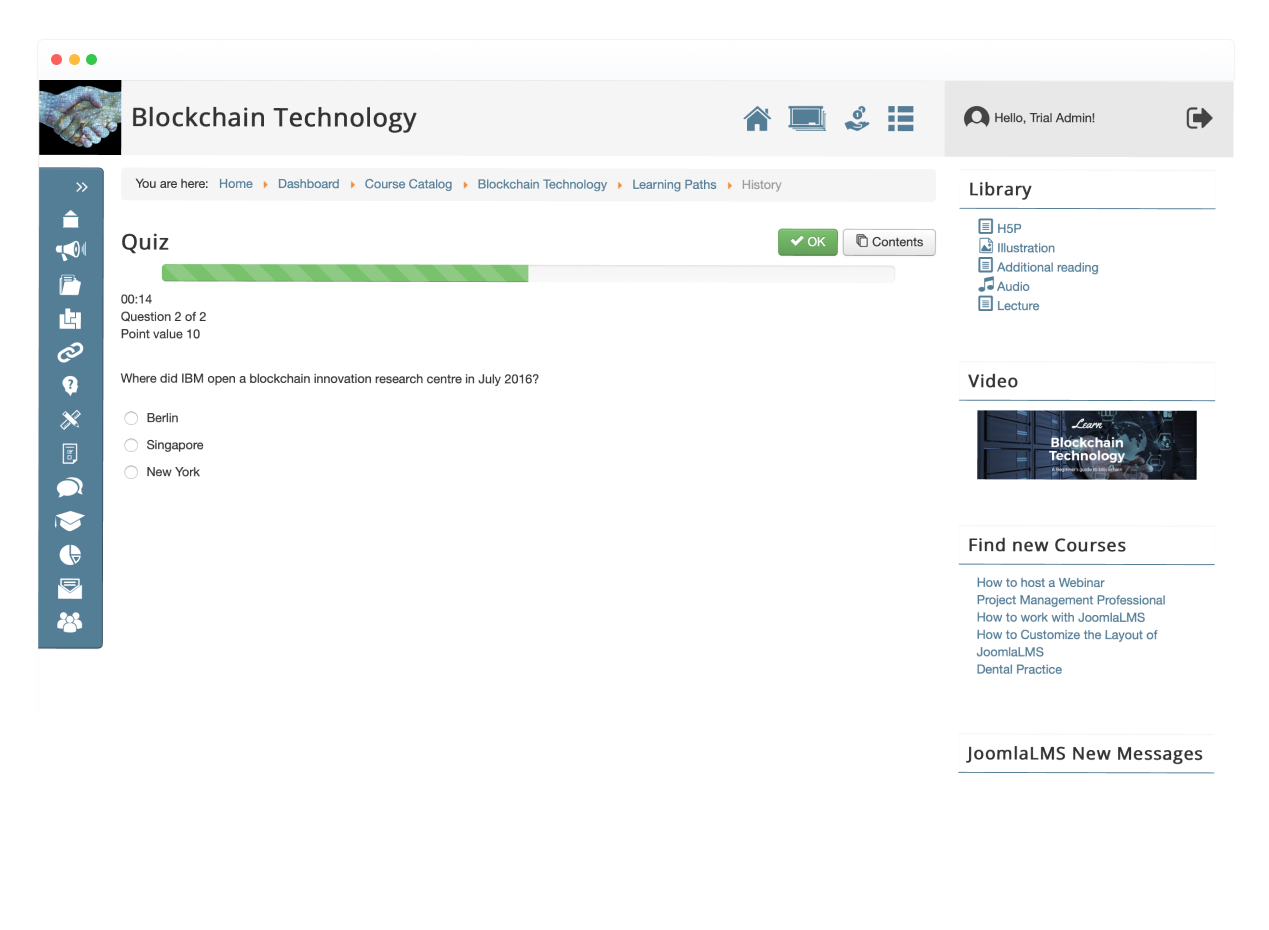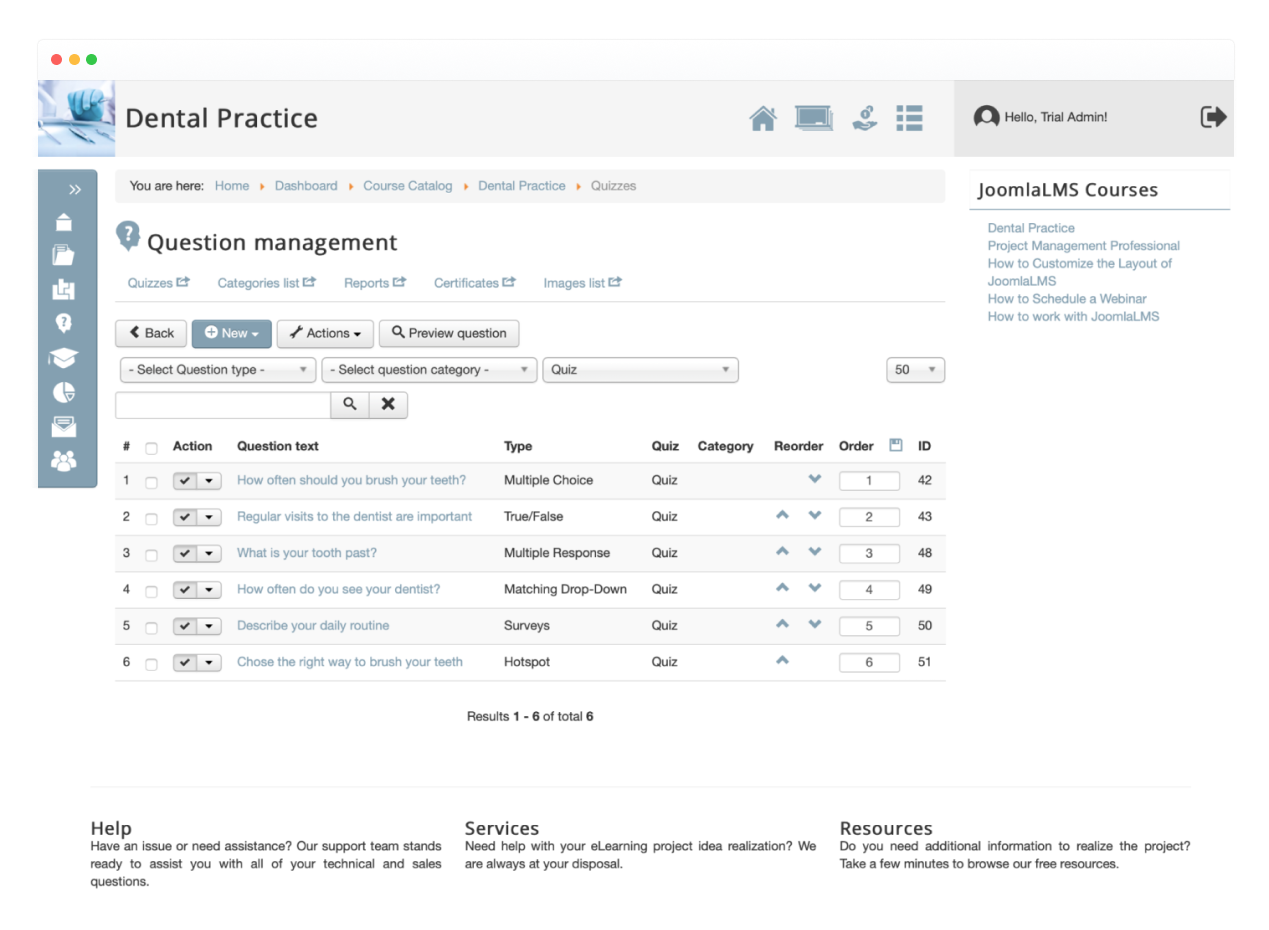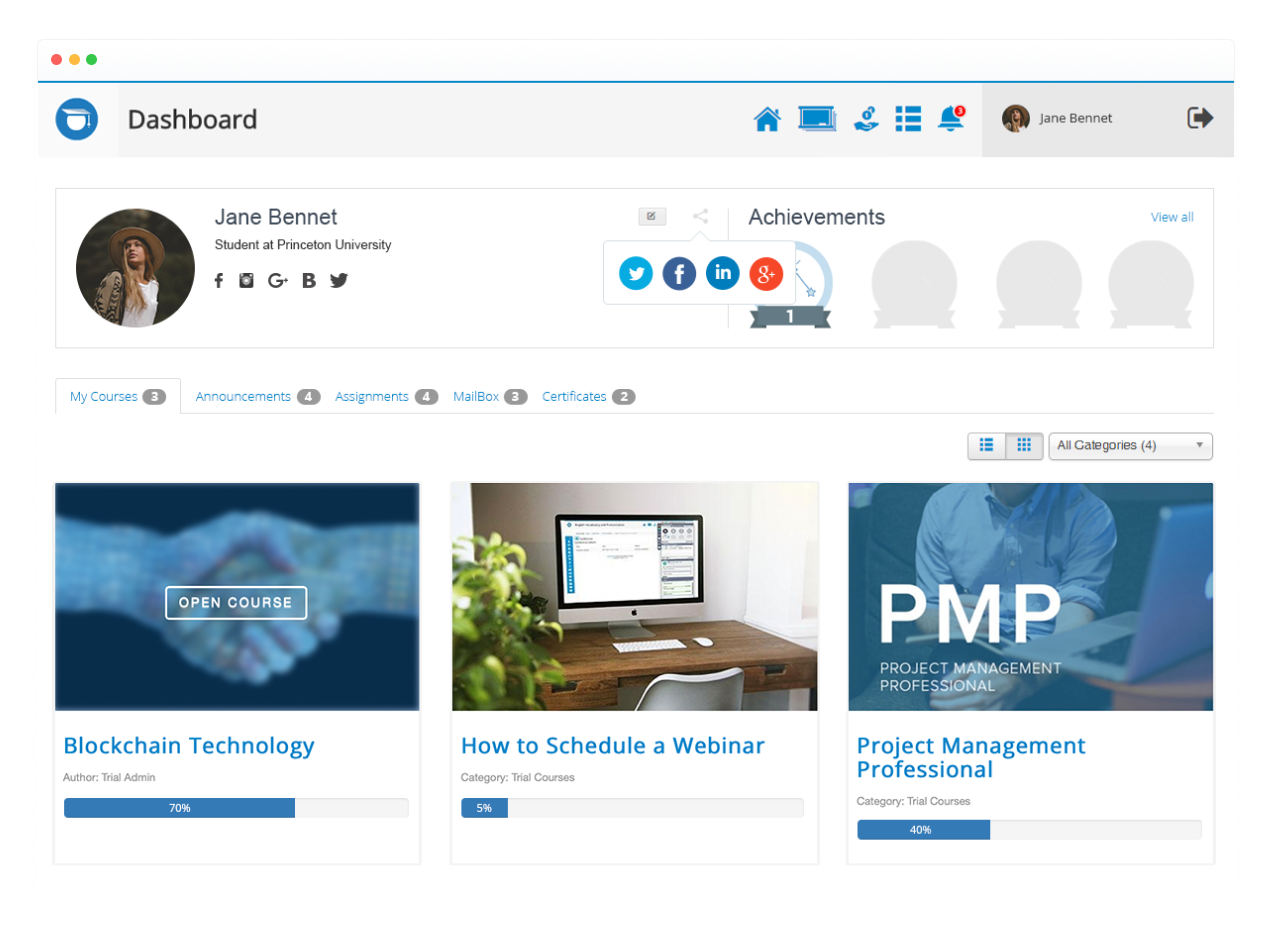 Let's Talk Business
Do you have a software development project to implement? We have people to work on it. We will be glad to answer all your questions as well as estimate any project of yours. Use the form below to describe the project and we will get in touch with you within 1 business day.