Custom applications development for CRM;
Custom CRM solutions maintenance;
Development of specific extensions for CRM (bridges, modules, etc.);
Why choose Belitsoft custom CRM development
Experienced CRM programmers
We develop quality software according to ISO 9001:2008 standards. After deployment, our experienced programmers will carry out custom CRM applications development or the platform customization to meet all the business goals. All custom extensions developed by Belitsoft are delivered with warranty term.
Professional team
Belitsoft has a well-versed team of professional QA-engineers, business analysts, and project managers that builds effective customized CRM systems on time and within budget. Our business analysts will study all peculiarities of your business and provide an effective roadmap for CRM integration and upgrade.
Ongoling maintenance
Besides deployment and customization, we offer ongoing maintenance service for the businesses running on CRM to provide timely system upgrades to reply ever-changing market challenges.
Flexible forms of cooperation
Using our flexible forms of cooperation and different dedicated teams management models you can significantly cut costs of CRM custom development and maintenance.
When the project is small, manual testing is often enough. But when it grows in scale, automation testing brings better ROI: Using specialized frameworks and tools it makes the quality assurance processes faster, decreases expenses and checks things that are impossible to test manually. To create automated testing scripts, an engineer must know how to program.
SUGARCRM development services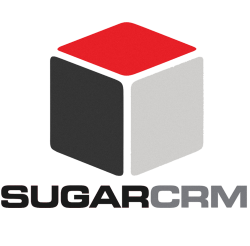 When your business management has SugarCRM as a part of the software environment, we invite you to use our SugarCRM development and maintenance services.
Customers are the main value of any business. That is why effective and wise customer relationships management is the right way to success. To achieve the greatest results in this area, companies and businesses adopt different software products, including customer relationships management system SugarCRM. Here at Belitsoft, we offer professional integration services, custom SugarCRM applications development, maintenance and more.
We have a showcase dedicated to SugarCRM development services - our programmers have made SugarCRM customization and created a Magento-SugarCRM bridge for a Fortune 500 apparel company from the USA.
Productive end-to-end collaboration between executives, managers, customer service experts and other staff of a company can be granted by a fine-tuned software solution uniting all access points like PCs, mobile devices, other hardware, and middleware. SugarCRM is an example of such solutions this is why we choose it for customer management software development.
Let's Talk Business
Do you have a software development project to implement? We have people to work on it. We will be glad to answer all your questions as well as estimate any project of yours. Use the form below to describe the project and we will get in touch with you within 1 business day.