What is IT outsourcing?
IT outsourcing is a possibility to involve top-level professionals from all around the world in your projects. The most common services include software & website development, quality assurance, migration to the Cloud, and others. Companies outsource processes to reduce development costs, push their product or service forward having limited staff, and easily scale up and down without interviewing hundreds of people.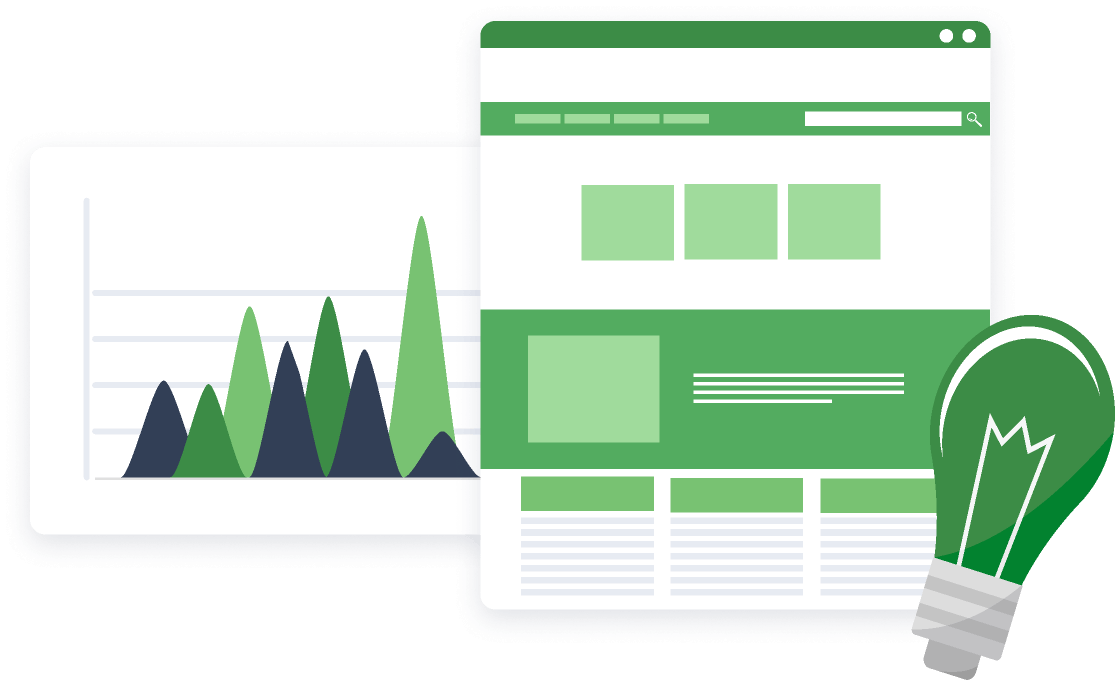 Our IT outsourcing services
Hire a dedicated team to develop all kinds of software: build an MVP to show investors, create robust custom software with user-friendly designs, or add new features. Our experts are proactive, responsive, and technologically capable.
Get developers with any skillset to get the job done right, offload your engineers from maintenance and support, and scale faster to hit deadlines. Belitsoft has a large pool of software engineers of all levels, backgrounds, and skills.
Leave all development processes to our industry professionals. We cover every aspect of software development, applying an individual approach to create a responsive, user-friendly application.
We create efficient websites and web apps for 10+ industries. Our developers possess a rich technology stack, allowing them to implement any feature within your solution.
Belitsoft's experts develop native, cross-platform, and IoT mobile applications. Also, the team has an immense background in various industries. Hire your mobile development team now!
IT infrastructure outsourcing
Get powerful infrastructure that withstands high load and works at maximum speed. We provide top-tier data centers and hardware. All maintenance and support are on our side.
IT staff augmentation outsourcing
Hire a specialist that will perfectly blend with your team. Staff augmentation reduces recruitment costs and helps you get skilled experts to develop your product faster.
Ensure you get a bug-free application with our test engineers. The QA specialists perform various types of testing to help you get an efficient and user-friendly application.
Hire a dedicated support team for projects of any scale. Our team covers live chats, online tickets, phone calls and provides 24/7 availability.
How to use IT outsourcing services
1. Understand your needs
Each project requires a unique skill set to suit the industry standards. You will need different expertise and technologies to complete your task. Luckily, Belitsoft covers 16+ industries and has a vast tech stack to implement any feature in your solution.
2. Determine the workflow type
Agile, Scrum, DevOps – these are only some of the software development methodologies applied at Belitsoft. Each approach has different processes and is suitable for various projects. Once we learn more about your requirements, we'll choose the best workflow type.
3. Understand project complexity
The biggest advantage of outsourcing IT services is that you get maximum scalability. No matter how complex the project is, Belitsoft can provide a solution for your growing product. The services also include post-release maintenance and support.
4. Match workflows
Effective communication requires that you and your outsource provider match time zones, languages, and cultural differences. Belitsoft's team knows all these peculiarities and speaks English well enough to cover all project information.
5. Check your partner's reputation
Check your partner's portfolio and reviews to ensure the team is trustworthy. Belitsoft has a huge number of successful cases and client reviews in different areas.
When to use IT outsourcing services
You may face difficulty finding the right talent locally. However, you don't have to worry about recruiting when collaborating with Belitsoft. Our IT outsourcing company includes software engineers of all kinds, so there always is a dedicated team for your project.
Difficult projects require top-level talent to achieve all goals. We help you get the right technical expertise to keep your development processes smooth and efficient.
Whether you need to cover a temporary position or get industry-related expertise, Belitsoft always has a solution. Our staff augmentation services help you hire a developer in no time.
Getting your project done on time is a top priority. Our project managers ensure all processes are completed within the deadlines, providing the right results without delays.
If your project is stuck in one spot or faces any difficulties, IT consulting services will help you get valuable insights to boost the development process. We cover business analysis, best practices, PM methodologies, and more.
Outsourcing IT services help you cut costs on recruiting and managing in-house teams. At the same time, you get an efficient team with great expertise and a vast background. This brings the winning solution in all terms.
Benefits of IT outsourcing with Belitsoft
Our team is ready to take on projects of any difficulty. We provide scalable solutions, so you can add more resources as your product grows. This results in cost-effective collaboration.
Individual approach
You can be assured of getting a personalized solution. We analyze each project in detail before collaboration to involve the right expertise. We resolve any problems we encounter to deliver the work on time keeping the lines of communication accurate and transparent.
Industry expertise
Belitsoft specializes in multiple industries, including e-learning, healthcare, FinTech, IoT, and others. Our software engineers have extensive backgrounds, allowing them to make meaningful progress in your project.
Cost-efficient solutions
Outsourcing software development to the countries of Eastern Europe is twice cheaper than in the USA. This allows you to get the same top-level quality at a reasonable rate.