When the project is small, manual testing is often enough. But when it grows in scale, automation testing brings better ROI: Using specialized frameworks and tools it makes the quality assurance processes faster, decreases expenses and checks things that are impossible to test manually. To create automated testing scripts, an engineer must know how to program.
Up to 24% Reduced Costs
An automated testing script can handle the workload of several engineers, thus reducing the necessary size of the team.
Shortened Delivery Time
Automated testing suite can finish the job quicker than a human finishes their morning coffee.
Addressing Сomplicated Challenges
Thanks to automation, engineers can emulate thousands of users accessing your software simultaneously or test the same app on different devices at the same time.
Improved Testing Accuracy
A test engineer is a professional, but humans can make mistakes. Using automated testing results in better accuracy, as the scripts always work perfectly.
QA Automation Technologies We Use
Our toolbox includes a variety of utilities and programming languages like Python and Java. Automation testing needs to be flexible:

Cucumber

Selenium

Appium

Ranorex

Test Complete

Robot Framework

Quick Test Pro

NUnit

JUnit

Xcuitest

Calabash
Software Test Automation Services
Belitsoft automated testing team consists of over 25 engineers versed in a wide range of QA tools and methodologies. On average they have 4 years of experience in a variety of data-sensitive domains. The testers work either as a part of a full-cycle team or as a special QA crew if this is the only service required.
Mobile Testing Automation
Automated scripts allow running tests on multiple mobile devices simultaneously, saving time and improving app compatibility.
Native App Automation Testing
Testing with emulators and physical devices
Hybrid App Automation Testing
Parallel Testing on Multiple Devices
Web App Automation Testing
Our experienced testers will thoroughly check even the most complicated web applications and ensure their speed, reliability and security are up to par.
By type
Load Testing
Volume Testing
Compatibility Testing
Stress Testing
By approach
Data-Driven Testing
Keyword-Driven Testing
Object-Driven Testing
Hybrid Testing Methodologies
By structure
Back-end Testing
Front-end Testing
API Testing
When to Use Automated Software Testing Services
Automation testing services are especially important in the following cases:
Regression testing - to re-check many existing features after adding a new one
Repetitive tests - the ones that are the same over every testing cycle
Smoke testing - to quickly assess whether the main functionality is working and whether more testing is needed
Data-driven testing - when it is important that a feature works well with a wide variety of data
Load testing, performance testing - there are no viable options to do this manually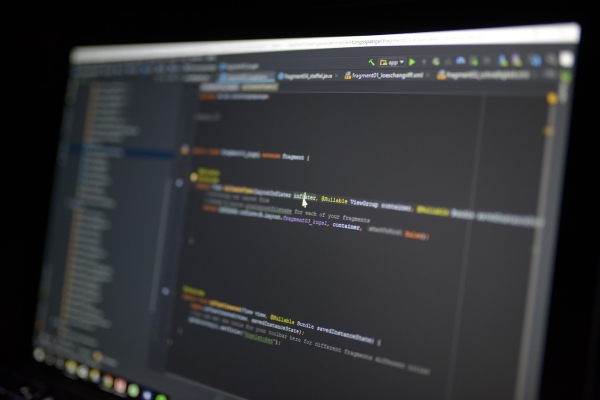 Why Choose Belitsoft As Your
Automation Testing Company
Everyone claims to be among the best companies for automation testing. We can show a few things to back it up.
Quick turnaround
Depending on the location of the client, our working days can share 2-8 hours. This speeds up communication and improves mutual understanding.
4,9/5 rating on Clutch
90% of our clients give us a perfect score, making us one of the top qa automation companies.
Domain expertise
We have successfully tested multiple projects in eLearning, eCommerce, Healthcare, Finances and other fields.
Low attrition rate
Belitsoft employees stay with the company for at least three years, minimizing risk to your team consistency.
100%
Of our QA engineers have a Computer Science degree.
Belitsoft Blog for Entrepreneurs
Join successful software businessmen! Get insights from growing companies like where to get an idea, how to validate it, how to launch, and how to hire people - everything
Get A Free Quote
Do you have a software development project to implement? We have people to work on it.
We will be glad to answer all your questions as well as estimate any project of yours.
Use the form below to describe the project and we will get in touch with you within 1 business day.