Your current proprietary on-premises software developed in-house or purchased years ago is:
facing slow performance coupled with numerous update and support issues
incompatible with new features due to the outdated and unsupported tech stack
incomplete necessary functionality, even after upgrades (multilingual, mobile, etc.)
non-compliant with corporate policies and procedures (user privacy, security, accessibility, etc.)
Your company is forced to utilize several different systems and spreadsheets, resulting in:
a time-consuming manual multiple-step work process prone to human errors
a headache collecting, managing, and deciphering the data from disparate sources
holding back the system from advancing to the next level as your numbers are growing each year
the absence of ownership of adaptable all-in-one software with the opportunity to sell it to other organizations

Stay Calm with No Surprise Expenses
You get a detailed project plan with costs associated with each feature developed
Before bidding on a project, we conduct a review to filter out non-essential inquiries that can lead to overestimation
Weekly reports help you maintain control over the budget
Don't Stress About Work Not Being Done
We sign the Statement of Work to specify the budget, deliverables and the schedule
You see who's responsible for what tasks in your favorite task management system
We hold weekly status meetings to provide demos of what's been achieved to hit the milestones
Low personnel turnover rate in Belitsoft is below 12% per annum. The risk of losing key people on your projects is low, and thus we keep knowledge in your projects and save your money

Be Confident Your Secrets are Secure
We guarantee your property protection policy using Master Service Agreement, Non-Disclosure Agreement, and Employee Confidentiality Contract signed prior to the start of work
Your legal team is welcome to make any necessary modifications to the documents to ensure they align with your requirements
We also implement multi-factor authentication and data encryption to add an extra layer of protection to your sensitive information while working with your software

No Need to Explain Twice
With minimal input from you and without overwhelming you with technical buzzwords, your needs are converted into a project requirements document any engineer can easily understand. This allows you to assign less technical staff to a project on your end, if necessary
Our communication goes through your preferred video/audio meeting tools like Microsoft Teams and more

Mentally Synced With Your Team
Commitment to business English proficiency enables the staff of our offshore software development company to collaborate as effectively as native English speakers, saving you time
We create a hybrid composition, where our engineers work with your team members in tandem
Work with individuals who comprehend US and EU business climate and business requirements
We use advanced technologies for
AWS Migration
Azure Migration
Cloud Migration
DevOps
Web Development
Mobile Development
Database Development
API Development
8-hour operation
in European time
4-hour overlap
with US East coast work hours
We Guarantee Your Final App Migration Budget
Accuracy
up to 100%

After Audit!
To make legacy software audit, we:
document how your existing software supports/doesn't support your current business and technical/security needs
investigate how the software landscape in your niche has changed, the modern solutions currently available, and those used by comparable organizations
propose the right delivery strategies, describing the potential benefits to key executives of your organization, and pitch them during a workshop












Our Team
For different stages and tasks of a project, we involve a team of senior performers with high expertise and experience.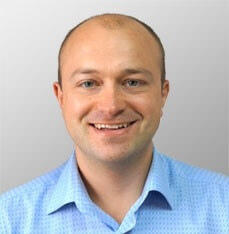 Vladimir Tursin CEO/Co-Founder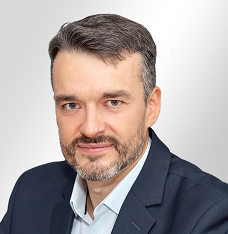 Dzmitry Garbar Department Head/Partner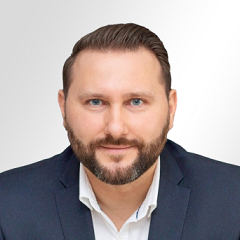 Alexander Kom Business Development Director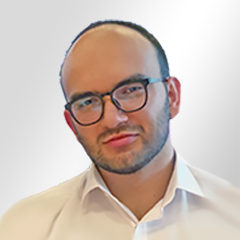 Alexander Kosarev Delivery Director/Department Head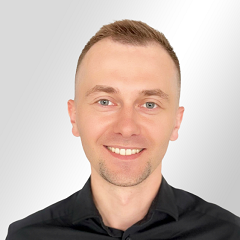 Alexander Shestel Deputy Business Development Director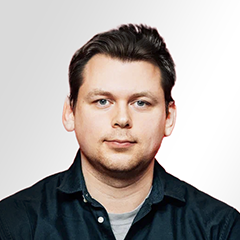 Denis Perevalov Head of .Net Department
Engage Our Experts for Migration
Frequently Asked Questions
Without a discovery audit, any app migration vendor can provide only a rough preliminary estimation based on your ideas and examples of similar projects.
It's not accurate because Optimistic and Pessimistic calculations will differ by 100% and more, where Pessimistic is about estimation of complex unique functions, never developed before.
After the discovery audit, you will receive a detailed price range. We can then proceed on either a Fixed Price basis, with a 100% guarantee to stay within budget, or on a Time & Material basis, depending on your needs.
We use a Communication plan agreed with you.
The plan defines Project Roles - product owners from your side and project manager, business analyst, and technical lead from our side.
It also specifies overlapping hours and frequency of communication by email and through live meetings (demo meetings or meetings for discussion of the current project issues: status, new requirements, etc.).
We do Alpha testing during the development stage and Beta testing after the development with real users.
To start testing, we create a Test Plan and Product Acceptance Plan.
Test plan is modifying along with new features development.
Product Acceptance Plan is the main document for us to deliver you a workable solution.
We propose to use Git, GitLab or Bitbucket. We prefer to use Git but there isn't much difference between GitLab and Bitbucket.
We create and update the Software Requirement Specification (contains all planned and developed project features), Test Plan, and Product Acceptance Plan.
If needed, we create a User Manual for administrators and users of your software.
We sign an SLA to describe the process, including the duration, time for implementing enhancements of the software, and other nuances of our responsibilities in your particular situation.
Get a 6-month warranty extension after software delivery