What is custom CRM?
A custom CRM system is a specific software product built according to the business goals of a company. This solution ensures effective management relationships with actual customers and increases the attractiveness of your venture to potential ones. Using all the tools of a customer relationship management system (customer lifecycle and workflow management, easy statistics generation, user roles and permissions settings), you can track and improve all the stages ("contact", "lead", and "customer") of its relationships.
CRM Development Options by Belitsoft
A custom CRM from scratch
Custom CRM Development Services
Custom CRM Solutions Development
Skilled CRM development team from our offshore software development company creates custom software based on your custom CRM structure and designed layout. With automating regular business processes, our CRM developers help optimize sales, marketing, and customer service processes.
CRM Customization
We create personalized CRM systems that include all the essential features found in enterprise-level CRM software. These platforms assist companies in reaching their customer retention objectives and enhancing sales performance. Our team of CRM developers uses the latest technologies to build bespoke custom CRM software solutions that can effectively reduce turnaround time.
CRM Mobile App Development
Our CRM app developers build bespoke mobile CRM apps to enable users to access features such as calendar, email creation and checking, account updates, video conferencing, dashboard & report viewing, and more. These features help businesses close deals more efficiently and provide faster support.
CRM Applications Development
Our technical experts leverage the latest industry technologies and programming languages to develop feature-rich custom CRM applications tailored to your business needs. We specialize in building top-notch CRM applications for all platforms, including web, desktop, and mobile.
CRM Business Analysis and Consulting
We provide comprehensive CRM development services that involve analyzing your industry and business requirements. Our team examines your business objectives and workflow to determine the most appropriate custom CRM development features to achieve excellent results. The aim is to maximize the benefits of your CRM development. To create the best CRM structure for your company, we conduct a thorough analysis of various factors, including your business operations, customers, their demand, industry type, and other relevant information.
Data Migration
Our custom CRM development company helps migrate your data safely and quickly if you've switched to a new CRM software. Our CRM system development services ensure they transmit your data from your current CRM to the new one with no loss or negative impact on your business efficiency. We transport your data safely, regardless of the system you are using to collect it, such as Excel or other tools.
Cloud-Based CRM Development
We develop cloud-based CRM solutions and offer easy installation of cloud-based CRM systems. This enables 24/7 access to critical client information from both the office and remote locations, ensuring that you keep in touch with your customers.
CRM Designing
We understand the importance of creating a visually appealing and user-friendly customer relationship management system. Our design team prioritizes these aspects throughout the entire design process.
CRM Integration
Our team of custom CRM developers offers a secure integration of internal and external systems with your CRM, ensuring seamless and protected information flow. Your team turns out to be more efficient in managing data with automated processes while integrating all your systems, from data collection to analysis and forecasting.
Support and Maintenance
If you choose to create a CRM with us, we strive to achieve the best results and maintain constant communication with you. If you already have a CRM, we can assist you in its development.
Advantages of custom CRM development
Functionality choice option to correspond with your business workflow. Although CRM systems share the common feature of collecting and using customer data, companies' specific goals and desired functionalities may vary. Get a customer relationship management system to support unique business objectives.
A simple-to-use custom solution right for your specific needs and requirements vs. an expensive and complicated out-of-the-box enterprise CRM system, created to meet the requirements of most businesses. We build the functionality and user interface to minimize the learning curve for CRM users and encourage system adoption.
Significant cost-savings in the long run from the custom CRM development of those features you really need. With a CRM that ideally resolves your business tasks, you can achieve a higher lead conversion rate, faster customer service case resolution, and other positive outcomes.
Higher customer retention rates achieved with CRM, since it helps businesses ensure customer satisfaction: the customers feel valued and their needs are being met. This encourages building long-term relationships with them.
Increased sales results carried out as you track and analyze every step of the customer journey. Businesses can pinpoint areas to improve and optimize their sales tactics accordingly.
Higher activity effectiveness through custom CRM solutions. They enable businesses to streamline their processes and improve efficiency, resulting in significant savings of time, money, and resources.
Easy system scalability when new functionality is needed. Receive new features as required, rather than relying on a vendor to upgrade the platform on their schedule.
Ownership and total control over your custom CRM. You can grow your team without thinking of skyrocketing subscription fees.
Increased marketing results thanks to enabling businesses to target specific customer groups more accurately. This results in better marketing results, leading to increased business growth.
Less time spent on training the end users because a customer relationship management system is created based on your workflow.
Better integration across different departments of your company. CRM applications for different departments, which are based on the same database and fulfill specific requirements of different company levels.
Features of a Custom CRM You Can Get
Sales
Accelerate and enhance the lead processing experience with real-time AI assistance. Improve visibility throughout the entire sales pipeline and empower your sales team to handle daily tasks efficiently.
Pricing and billing
Take charge of your pricing data, including multiple price books, seasonal discounting, and multi-tier pricing, and streamline your operations with automated quote and invoice generation.
Customer data management
Gather, store, and manage all customer-related data in a single, centralized location. By having a complete view of customer interactions and activities, organizations can improve customer engagement and enhance the customer experience.
Lead capture
Save time and avoid manual lead registration by connecting CRM to all of your lead generation sources. Accurately collecting customer data can provide valuable insights for businesses to determine the actions of each customer segment and the stage in the customer lifecycle.
Marketing
Collect data to perform customer segmentation. It encourages them to create more targeted marketing campaigns and better understand and fulfill the needs of their customers. Effortlessly handle personalized campaigns triggered by events across a variety of marketing and advertising channels.
Email and apps integrations
Integrate your custom CRM solutions with email seamlessly by syncing your existing email channels, such as MS Outlook or Gmail with the CRM. This enables you to have full visibility of emails, contacts, calendars, and more across both desktop and mobile, supercharging your CRM platform. The integration with your ERP, financial software like Bookkeep, and others.
Customer service
Efficiently manage your contact center by implementing multi-channel case capture, rule-based case routing, and providing quick access to a comprehensive knowledge base for your agents.
Customer self-service and feedback
Establish a platform for customers to find custom CRM software solutions to frequently encountered challenges easily. It proceeds on the workload reduction of your customer service team. Create surveys to collect feedback and analyze customer sentiment in real-time.
Partners tracking
Collect and manage information about your partners. Improve customer experiences by keeping track of important details such as when, why, where, and how issues occurred. CRM enables you to monitor whether and how the issue has been resolved, providing valuable insights to improve your business productivity.
Order fulfillment
Provide support for a variety of order fulfillment scenarios, optimize its routes through intelligent allocation to various inventory locations, and manage order returns efficiently.
Reporting
Identify areas for optimization and facilitate data-driven business planning through the use of user-friendly records.
Why Choose Belitsoft Custom CRM Development Company
Hire a dedicated CRM software developer to get a customer relationship management system. Increase the number of customers and drive sales with it. While we are building a complex CRM system for your sales reps and managers and taking full responsibility for your customer relationship management optimization, you focus on the strategic goals of your future business development.
High-quality results. We develop quality software according to ISO 9001:2008 standards that meet all business goals. Belitsoft develops and delivers complete custom extensions with warranty terms.
Using the latest technologies. CRM experts apply innovative technologies, such as VoIP, RFID, and POS, to create tailored solutions that fulfill all of your business needs.
Industry-savvy CRM programmers with hands-on experience. Belitsoft has a well-versed team of professional QA engineers, business analysts, and project managers that build effective customized CRM systems on time and within budget. Our business analysts study all peculiarities of your business and provide an effective roadmap for custom CRM applications development, CRM integration, and upgrade. The CRM developers know the specifics of customer data processing and regulation in the industries like Healthcare, FinTech, eLearning, Logistics, Manufacturing, and many more.
Flexible forms of cooperation. Choose Belitsoft as your CRM development company and use flexible forms of cooperation and different dedicated team management models. Cut the costs of custom CRM development and its maintenance reasonably. For a small project, manual testing is often enough. But when it grows in scale, automation testing brings better ROI: specialized frameworks and tools make the quality assurance processes faster, decreases expenses, and controls the staff, which is impossible to test manually. To create automated testing scripts, an engineer is considered being skilled in programming.
Ongoing maintenance. Besides deployment and customization, we offer ongoing maintenance service for the businesses running on CRM to provide timely system upgrades to address ever-changing market challenges.
Belitsoft's Custom CRM Development Process
Discovery
Examine your current processes that will the CRM will address, such as manual workloads, challenges, and time-intensive tasks
Identify areas for process optimization to enhance efficiency
Interview and analyze business processes to understand your requirements for the CRM
Determine both internal and external data sources to integrate with the CRM
Realize the future CRM users, including their role hierarchy and specific needs
CRM designing
Develop usage scenarios for different user roles in the CRM
Arrange the functional specifications of the CRM
Create an integration plan for connecting the CRM to relevant systems and data sources
Document the architecture of the CRM, including the programming tools and technologies for each component
Estimate the project timeline and cost
CRM development
Create all the CRM features, either by tailoring an existing platform or starting from scratch
Set up APIs to connect the CRM with other systems you use
Conduct comprehensive testing to evaluate its functionality, integration, compatibility, security, and usability
Once your CRM passes all tests, we'll launch it live
CRM testing and QA
Remove the vulnerability of your customer relationship management system and ensure maximum confidentiality by applying best practices of CRM development security
CRM support and maintenance
Provide user training to ensure smooth adoption of the CRM and address questions they may have
L1-L3 support services upon demand
What Is The Cost of a Custom CRM?
If you're considering implementing a Customer Relationship Management (CRM) system for your company, you can either choose an off-the-shelf solution or opt for a custom-built one.
Although custom CRM solutions can be expensive initially, it can spread out their benefits over a longer period. Most out-of-the-box CRM solutions have a per-user pricing model, and as your team grows, the costs will increase. You may require additional features and custom modules that come with higher monthly payments.
We realize the importance of selecting the right CRM solution for your business. Contact us to discuss your requirements and receive an approximate quote for the cost of developing custom CRM solutions.
SUGARCRM development services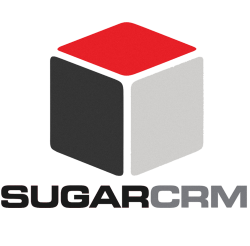 When your business management has SugarCRM as a part of the software environment, we encourage you to use our SugarCRM development and maintenance services.
Customers are the key value of any business. That is why effective and wise customer relationship management is the right way to success. To achieve the greatest results in this area, companies and businesses adopt different software products, including the customer relationship management system SugarCRM. Here at Belitsoft, we offer professional integration services, custom SugarCRM applications development, maintenance and more.
We have a showcase dedicated to SugarCRM development services - our programmers have made SugarCRM customization and created a Magento-SugarCRM bridge for a Fortune 500 apparel company from the USA.
A fine-tuned software solution uniting all access points like PCs, mobile devices, other hardware, and middleware can grant productive end-to-end collaboration between executives, managers, customer service experts and other staff of a company. SugarCRM is an example of such solutions, therefore we choose it for customer management software development.
MICROSOFT DYNAMICS CRM developers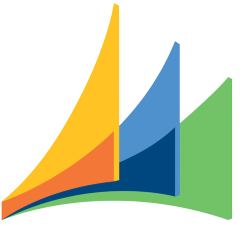 We use Microsoft Dynamics development and integration for automation of business processes. You can make a dedicated team of professional developers in Belitsoft to implement, integrate, and support an effective business solution based on Microsoft Dynamics.
Business applications developed using Microsoft technologies simplify tracking of your inner business processes, help you make more accurate decisions, and speed up workflow. If you are ready to change your business productivity and want to save working time, consider our offer and develop a custom Microsoft Dynamics application.
Integration of any system requires serious deliberation. We are ready to delve deeply into your business details and offer you the most effective solution. To make your CRM or ERP efficient, we involve professional designers to configure special UI settings and experienced .NET programmers to create custom functions - search, tracking, modules. Integration of Microsoft Dynamics software to support your business processes management involves the progress of productivity, employees' and customers' loyalty, that turns to a result of profit volume and establishes a strong competitive advantage.
The Microsoft Dynamics products family includes Dynamics CRM (Customer relations management system) and Dynamics ERP (Enterprise resource planning system) which comprises four primary products: Microsoft Dynamics AX, Microsoft Dynamics GP, Microsoft Dynamics NAV, and Microsoft Dynamics SL.
Microsoft Dynamics apply to: Project management; Human resources management; Business intelligence and reporting; Supply chain & distribution; Sales & marketing; Retail point of sale and other areas; Customer relations management and Manufacturing.
Here at Belitsoft, we offer integration of any Microsoft Dynamics product into your software environment and its customization, whether you need any feature that CRM or ERP doesn't have. We make Dynamics products fully compatible with your business goals and management processes by creating a custom extension or the platform customization.
VTIGER CRM development and customization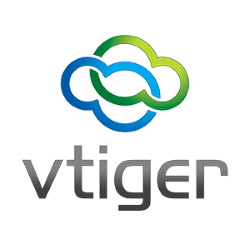 We keep on reaching new horizons to bring you the best services and products. We focus on leveraging Vtiger as a powerful CRM with tons of features including sales force automation, marketing automation, inventory management and much more.
Now, with dozens of accomplished Vtiger projects, and being a certified Vtiger solution partner, we can bring you qualified support (Vtiger CRM installation, customization, and tuning) and Vtiger training at a discount price compared to official Vtiger institution. Grab this offer, whatever you need to.
Belitsoft is now one extra step closer to you and it strongly persuaded us you will benefit from our business integration efforts with Vtiger Company.
If you are interested in Vtiger LMS development, our highly experienced team is ready to implement your wishes by doing CRM LMS integration.
Belitsoft Works with Enterprises, Tech Companies, and Startups
At Belitsoft, we offer custom CRM development and customization of out-of-the-box solutions. Our team of developers builds a modern approach for managing your customer base, tailored to your business processes and goals. We provide a range of custom CRM development services from analysis to support and are experienced in various industries, including eLearning, Healthcare, Financial, Retail, Telecom, Logistics, and more.
CRM for Enterprises
CRM development outsourcing
Enterprise business automation
Digital transformation
Enterprise mobility
CRM integration into other enterprise software
CRM for Tech Companies
Development team augmentation
Product engineering
Technology migration
CRM maintenance and support
CRM for Startups
Prototype designing
MVP development
Product engineering or reengineering
CRM maintenance and support
QA and software testing
Frequently Asked Questions
CRM Development is creating software that assists businesses in managing customer relationships. The purpose of CRM Development is to have a system that can track and run all interactions with customers, from the initial contact to follow-up after purchase. The ultimate aim of custom CRM is to get customers' databases for sales, marketing, and customer service enhancement.
If you are facing challenges in managing leads, tracking customer data, or handling many accounts, or spending a lot of time on reporting with limited insights, it's highly advisable to adopt a customer relationship management system. It can help streamline your sales team's efforts and provide accurate insights to plan your future strategy effectively.
In a CRM system, data such as customer contact details, purchase history, and preferences can be tracked and used to tailor marketing campaigns, personalize sales pitches, and resolve customer service concerns. CRM systems offer the next features: contact management, task management, and document sharing to enhance business operations.
CRM systems are crucial for business success. They pinpoint and address customer needs, thus, companies increase loyalty and repeat business due to established strong customer relationships. Your venture benefits while implementing a custom CRM software with improving customer support, increasing referrals, organizing and identifying leads, enhancing sales productivity, boosting lead conversion rates, elevating customer satisfaction, facilitating decision-making, and ultimately increasing revenue.
CRM developers may use different programming languages and tools depending on the project requirements. They may utilize PHP or Python to build web-based CRM applications or Java and C# to develop software that can be installed on a computer. Database management systems such as SQL, MySQL or Oracle are commonly used to store and manage customer data.