Owing to our years-long experience in eLearning development we create solutions that meet client's requirements and help to see what can produce the desired results better. Projects in our portfolio are both technically sound and commercially successful.
Customization of existing solutions
Turnkey eLearning solutions based on your specifications
Development of projects based solely on clients' ideas
eLearning Design and Development Services
We have experience of developing award-winning eLearning solutions that are used by hundreds of thousand users worldwide, such as Ticken that has won "The Starter Award".
Belitsoft follows all the latest trends while designing learning platforms, web and mobile apps and online courses utilizing the full potential of game-based learning, blended learning, gamification, and other trends.
Our clients include
Educational Establishments
Corporate Training Centers
Startups
In-house professional development
Custom eLearning software and applications
Educational Platforms and
Online Courses
Educational platforms such as Coursera and Udemy are known as trusted providers of up to date knowledge and new skills. We will help you become one of their kind by creating a unique educational platform drawing from your own vision.
School Management and Administration Software
School management software eases up the administrative burden processing admissions, enrollment and registration, student demographics, attendance, and more. Belitsoft will create this irreplaceable tool and size it up to the unique needs of your educational institution or company.
Learning Management Systems
Talent Development Systems
Four pillars of talent management systems that are addressed by TDS are recruitment, performance management, learning and development, and compensation management. Our team can develop TDS' both for small businesses and international enterprises.
Other eLearning Solutions We Develop:
Online Communication Software
Game-Based Learning Platforms
Real-Time Simulations Systems
Quiz Apps
eLearning Standards We Support
SCORM
Despite their age, both SCORM 1.2 and SCORM 2004 are still supported by all the major LMS'. These standards lack the advanced features of the newer ones, but there is a lot of eLearning content made with them.
xAPI
Also known as "Tin Can" and Experience API, this format is a newer, better version of SCORM. Unlike its predecessor, xAPI is independent from JavaScript, mobile-friendly, and has better reporting.
LTI
The creators of this standard like to compare it to a USB port. Thanks to its flexibility, LTI is a very convenient way to connect eLearning software with all kinds of external applications. To find out more about eLearning standards feel free to read a related article on our blog.
Features for Educational Solutions:
Mobile Learning Applications
Following the current trends and rising popularity of the microlearning, Belitsoft has focused on mobile eLearning apps development. Owing to the expertise of our specialists, we are able to develop applications which help to improve the processing of information and users engagement into the learning process. Our teams do iOS and Android Development using Java, Kotlin, Swift and more.
Besides native, we also offer cross-platform development (with React Native, Xamarin etc.) that allows you to save up to 40% of your budget while retaining the performance and visual quality of the app.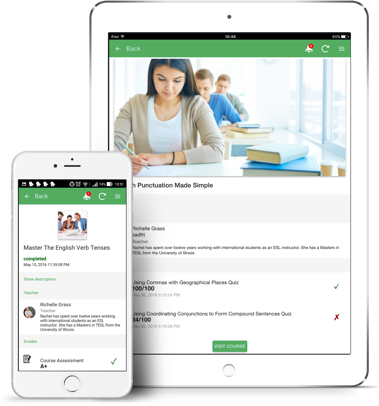 Integrations
Zapier
One of the best solutions for a non-technical user to automate the work and be more productive for their company. The tool is very helpful when it comes to integrating apps in E-Learning solutions without resorting to custom development.
Salesforce
We're working on the integration of the platform that has been ranked #1 by IDC. Salesforce applications provide an inbuilt AI, a mobile CRM and more allowing to focus on customer service, marketing automation, and analytics.
CRM
Customer Relationship Management (CRM) software, tied into a Marketing Automation platform, is key to a better management of your learners, contacts, leads, and other opportunities.
Webinar apps
Considering the concept of blended learning we integrate widely used webinar apps in order to provide you with all the required functionality: scheduling, tracking, attendance etc.
Corporate software integration
We integrate web editors, web analytics, data storage, communication systems, and social media plugins with the developed software. In short, everything that might effectively optimize the workflow in your company will be there at the snap of a finger.
E-commerce
We offer the technical capabilities for your further project monetization. Belitsoft can integrate popular payment methods, as well as develop native subscription.
LXP competency
Our team has successfully delivered Learning Experience Platforms, blending traditional LMS' with modern educational approaches, third-party integrations, and flexible learning paths.
In-house LMS
A product containing many popular features allows us to reuse them in the projects of our customers thus saving their money.
Content development
Besides design and coding, we can help you with creating engaging and effective content for your e-Learning project.
eLearning Product Development Services
Complete development team comprises of at least one project manager, a tech-lead, both back end and front end developers, a designer, and a QA expert. Belitsoft possesses the best specialists whose work on your project will come to fruition and with the fastest time to benefits. Many of our software engineers have grown to professionals in eLearning development by a long experience of creating and designing educational apps and platforms.
is an average developer experience
of developers pass an interview in English
of the employees are in-house workers
of specialists have experience in eLearning
overlap, depending on the client's location
How we develop eLearning Software
Building Long-Term Relationships
More than 20 clients of our company cooperate with us for over 5 years. We don't just create custom solutions, but also continue to work towards their expansion on the market.
Turning Clients' Ideas into their Profit
It all starts with your idea. Our business analysts help to nurture your vision and shape it towards market needs. During and after the development, we make all the adjustments that will produce the desired income.
Providing 20/7 Support
Belitsoft provides traditional support for any of our projects. If it feels like you need something extra, we can offer a 20/7 support for your product.
Our pricing models include traditional fixed price, dedicated teams, Time&Material and any of their possible combinations. We develop using the principles of Agile methodology, Waterfall, RUP, and Iterative.
This is how we cooperate
Analysis and Estimation
Idea assessments
Business Analysis and market research (Optional)
Estimation
Preparation
Contract
Architecture
Design
Splitting the work into sprints
Development and QA
Development
DevOps
Testing
Documentation
Support and further development
New features implementation
New software version adaptation
Backups
Server management
Portfolio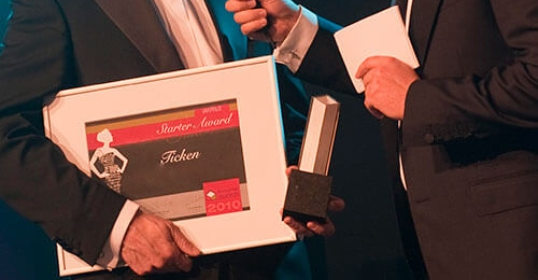 Our client, a Dutch entrepreneur, wanted to launch an online touch-typing course. One day he bought an expensive typing course for his daughter only to realize that the exercises were boring and ineffective. The 200 Euros he has spent weren't in vain, though - it was a small price to pay for a great business opportunity, and thus the idea of Ticken was born.
Belitsoft Blog for Entrepreneurs
Let's Talk Business
Do you have a software development project to implement? We have people to work on it. We will be glad to answer all your questions as well as estimate any project of yours. Use the form below to describe the project and we will get in touch with you within 1 business day.