Corporate eLearning Software
We help our visionary clients build Corporate Academies within a business to turn their current employees into high-performing and loyal team members and to attract and hire great new talents. This is exactly what we do for the century-old Technicolor Corporation, with 17,000 staff worldwide, and other great companies, and can carry out for you.
You will provide not just training modules and certification programs, but also connect learners through community, outline career paths for industry professionals, help users find new jobs and get promotions, share inspirational success stories, invite them to events you host, and more.
With high-growth companies onboarding many new hires, we transform their learning and development processes into a centralized hub for education. This fosters scale new product introduction, new market expansion, and positioning them as thought leaders in their niche.
Educational Software for eLearning Businesses
Our eLearning blog explores industry trends and behind-the-scenes look at eLearning technology, and shares insights from our experiences with eLearning startups and their unique implementation models.
Case studies are the most effective way to showcase our capabilities. For instance, we partnered with a multi-ventured European entrepreneur and an experienced educator to deliver a game-based eLearning platform selling math training for kids. We converted their content into an eLearning course and developed dozens of web-based eLearning games.
Similarly, we assisted a US entrepreneur with 30 years of experience, the founder of a unique personal leadership development program, to create an elearning web platform with a virtual 'teacher' (chatbot). Standard features like online payment and automatic enrollment were easily implemented due to our toolkit designed to build complex eLearning software systems fast.
The Wide Range of Custom eLearning Solutions You Can Get
Custom eLearning software development services
Your go-to solution if you need a unique instructional design for your course, a full control over the eLearning software or its potential sale as your own product.
You get all the features and avoid paying license fees for the third party SaaS solution when you build eLearning software from scratch.
Our company provides various
elearning platform development services
: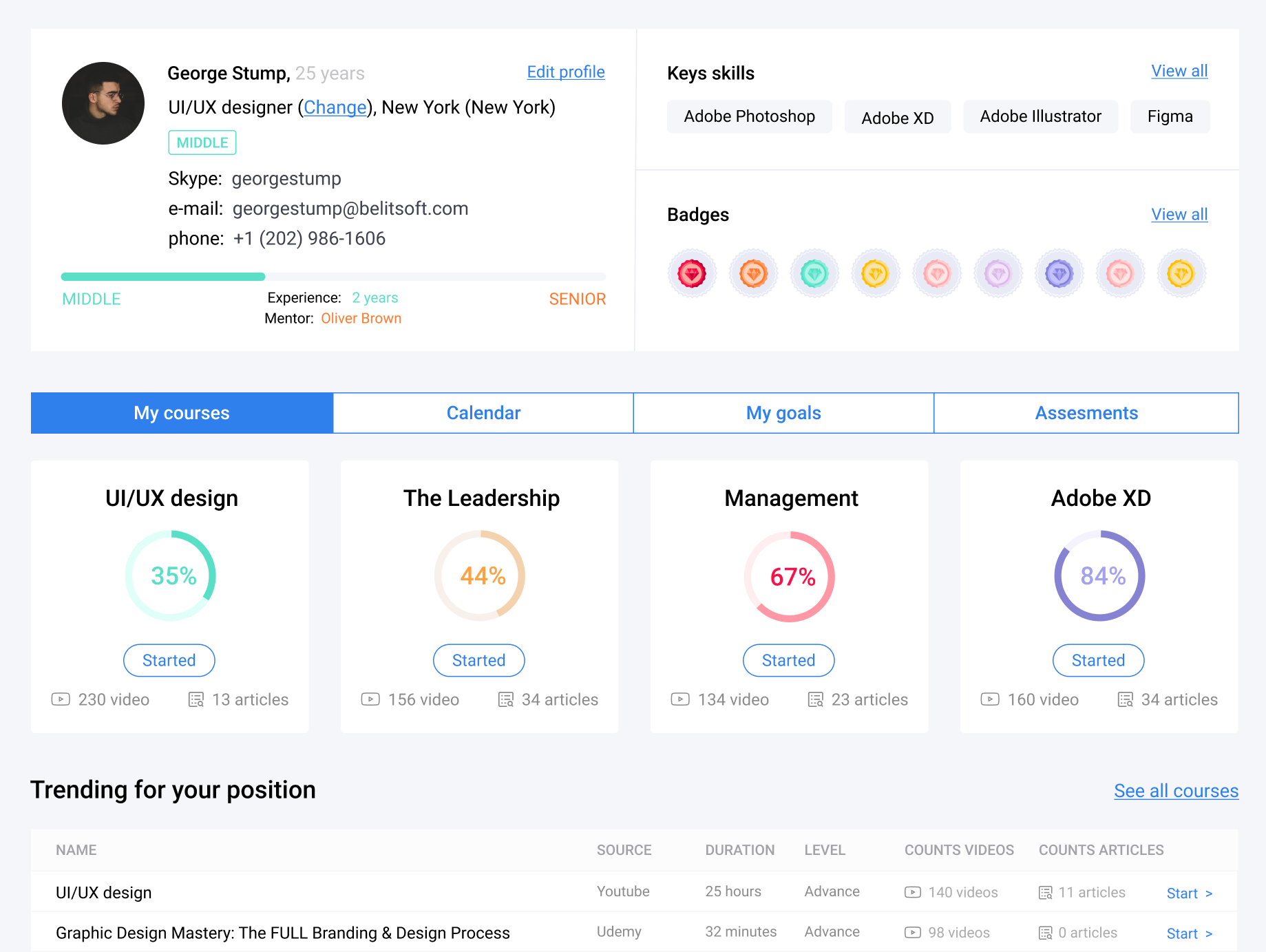 Belitsoft, a software development service provider, specializes in creating customized eLearning solutions tailored to your preferences.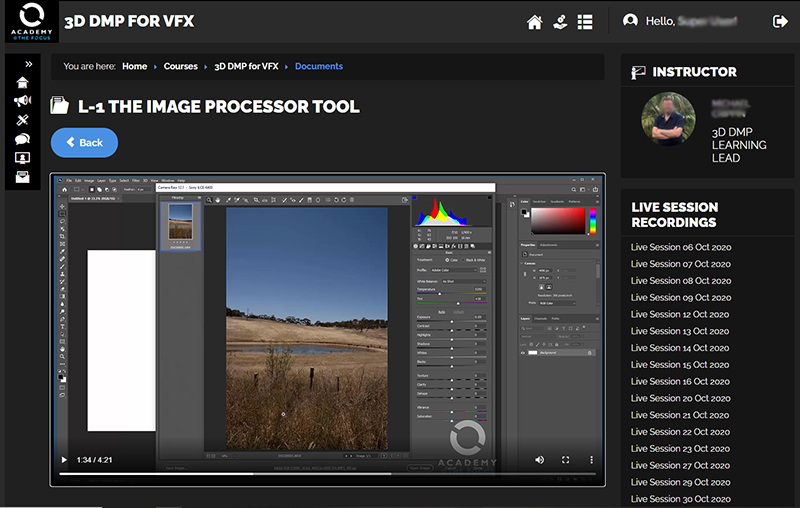 This is a customized eLearning solution we built for Technicolor Corporation
(17,000 employees)
Customizable eLearning software
Your go-to solution if your current eLearning software needs upgrading or replacement with a highly customizable framework adjusted for your requirements instead of building a new one from scratch.
Our
elearning developers
integrate such features as
interactive game-based learning
, AI,
videoconferencing
, etc.
It's optional to use the proprietary
customizable LMS
framework our eLearning development company has developed to cut costs, or any open-source systems like
Moodle
.
Your eLearning platform or app gets security adapted to your branding and design.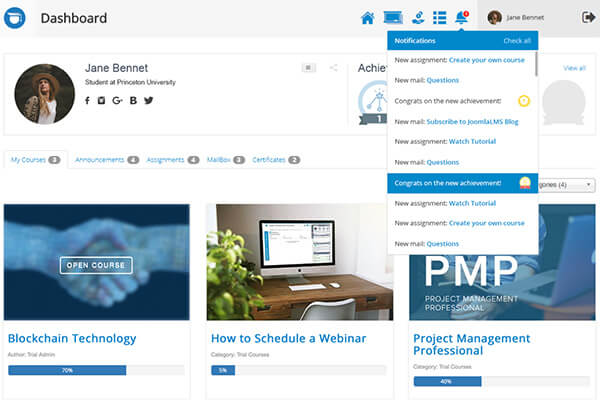 Example of ready-to-use eLearning solution developed for the eLearning company JoomLMS (1000+ customers in 30+ countries)
Ready-to-use eLearning solution
Your go-to option if you need quick results, but your budget is tight.
Rapid web application development
aids e-learning software businesses in crafting captivating and dynamic elearning applications in a rapid turnaround time. Employing established frameworks expedites the development process with ready-to-use components, and templates. Quick prototyping entails generating prompt mock-ups or wireframes for stakeholder and user feedback before constructing the final product.
We decide on an LMS, LXP or application from the existing ones in the market that fits you best, and help to implement it smoothly.
Use the eLearning software as-is or request a customization for your business needs. In both cases, you save time and money compared with the proprietary e-learning software development from scratch.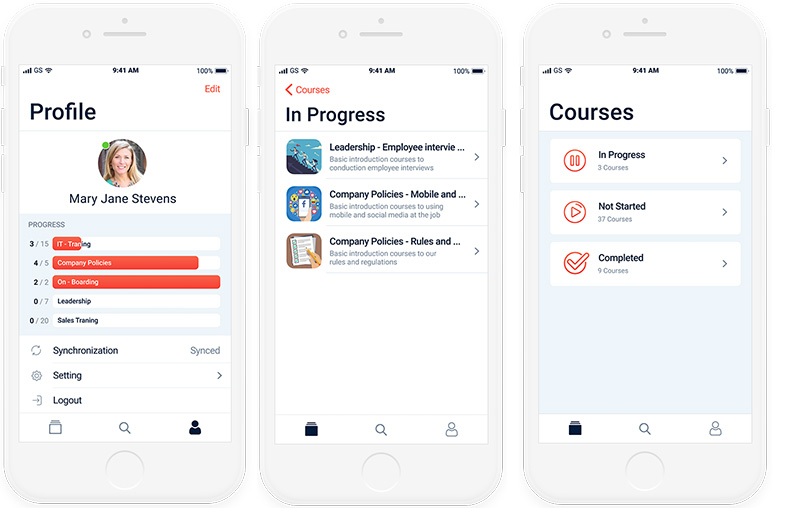 Mobile app we built for the eLearning company Elearningforce (4 million users)
Mobile eLearning solution
Your go-to option if your current desktop eLearning software demands a level up change since your business aims to reach up to a large amount of mobile users.
Get your content transferred quickly and securely and optimized to the
mobile version
. Adjust eLearning application with mobile learning functionality and features, for example,
live video
,
chatbot
, monetization, notifications, etc.
Besides native, we offer cross-platform development (with
React Native
,
Xamarin
etc.) which allows you to save up to 40% of your budget while retaining the top-tier performance and visual quality of your eLearning app.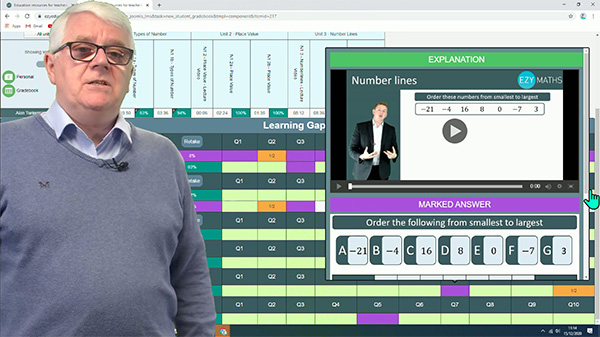 Web-based learning support system we created for the eLearning company EzyEducation (890 course videos for business, economics, etc.)
Digitized curriculum content
Your go-to solution if you plan to convert hard-copy content and expand your business online. Or choose to move the current training course based in the classroom to an online eLearning system.
We transfer your hard-copy curriculum, course core, or employee training program to an interactive eLearning platform, boosting eLearning experience and engagement rate with interactive and easy-to-update content.
Out of your subject keeping, we create curriculum mapping, instructional design and then make a work on programming to further the transformation of your learning business services into eLearning.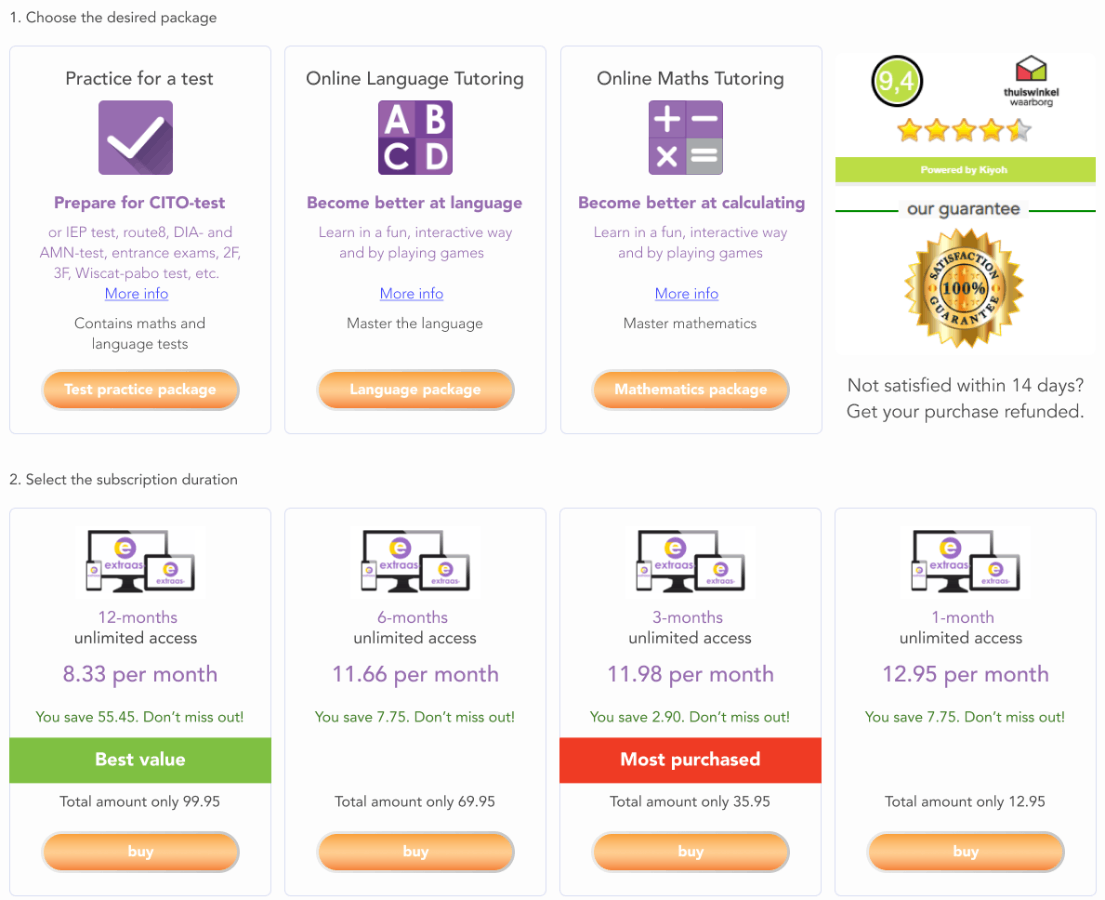 Example of integration of an LMS with CMS and payment systems we made for the eLearning company Ticken (120,000 users over Europe)
Custom integrations
Your go-to solution if you want to use eLearning software within a single interface with other platforms you have in place.
We can link any software necessary for your eLearning. These may include webinar applications, TMS, CMS,
CRM and LMS integration
, etc.
Connection with the popular payment gateways, such as PayPal, Stripe, and others, is available.
With online payments and automated enrollment, your customers pay securely and access paid online content any time without overhead.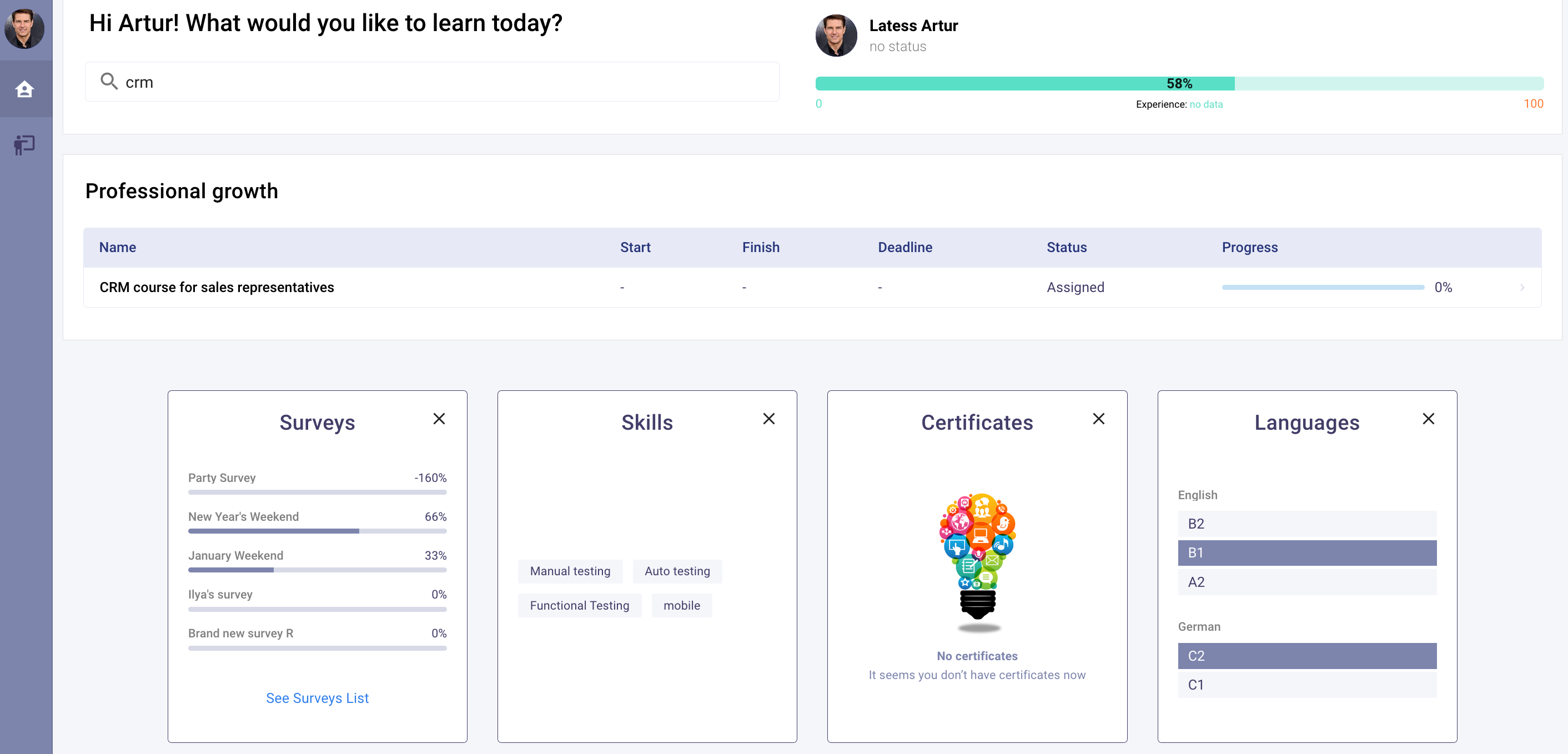 Example of skills management system that allows organizations to identify, assess, track, and develop employee skills.
Your go-to solution if you want to optimize your workforce allocation and use its potencial to the fullest
This solution is designed to identify and bridge skill gaps in your workforce, ensuring that your team is always primed for success. Our Skills Management Software is packed with features such as a comprehensive skills inventory across the organization, individual skill tracking, tailored learning plans, and employees' grading - all based on skills.
Whether you're a startup building a proficient team, a corporation aiming to elevate your workforce's skills, or an intermediary looking to add more value for your clients, our highly customizable Skills Management Software is the key to unlocking your team's true potential.
Your Final Custom/Customized LMS
Here is how it may look in real life. Or even more unique.
Contact us
to discuss your idea.
eLearning Software Standards We Support
eLearning Standards We Support
SCORM
Despite their age, both SCORM 1.2 and SCORM 2004 are still supported by all the major LMS. These standards lack the advanced features of the newer ones, but there is enough eLearning content made with them.
xAPI
Also known as "Tin Can" and Experience API, this format is a new, better version of SCORM. Unlike its predecessor, xAPI is independent from JavaScript, mobile-friendly, and has better reporting.
LTI
The creators of this standard like to compare it to a USB port. Thanks to its flexibility, LTI is a very convenient way to connect eLearning software with all kinds of external applications.
Key Features for Educational Solutions:
Integrations
Zapier
One of the best solutions for a non-technical user to automate the work and be more productive for their company. The tool is very helpful for integrating apps in E-Learning solutions without resorting to custom development.
Salesforce
We're working on incorporating the platform that IDC has ranked #1. Salesforce applications provide an inbuilt AI, a mobile CRM and more allowing to focus on customer service, marketing automation, and analytics.
CRM
Customer Relationship Management (CRM) software, tied into a Marketing Automation platform, is key to a better management of your learners, contacts, leads, and other opportunities.
Webinar apps
Considering the concept of blended learning, we integrate widely used webinar apps in order to provide you with all the required functionality: scheduling, tracking, attendance, etc.
Corporate software integration
We integrate web editors, web analytics, data storage, communication systems, and social media plugins with the developed software. In short, everything that might effectively optimize the workflow in your company will be there at the snap of a finger.
E-commerce
We offer the technical capabilities for your further project monetization. Belitsoft can integrate popular payment methods, as well as develop native subscriptions.
Why custom eLearning development services from Belitsoft ?
Why custom eLearning development services from Belitsoft?
LXP competency
Our team has successfully delivered Learning Experience Platforms, blending traditional learning management systems with modern educational approaches, third-party integrations, and flexible learning paths.
In-house LMS
A product containing many popular features allows us to reuse them in the projects of our customers, thus saving their money.
Content development
Besides design and coding, we help you with the learning process, creating engaging and effective content for your e-Learning project.
eLearning Product Development Services
Complete development team comprises at least one project manager, a tech-lead, both back end and front end developers, a designer, and a QA expert. Belitsoft accesses the best specialists whose work on your project will come to fruition and with the fastest time to benefits. Many of our software engineers have grown to professionals in eLearning development through a long experience of creating and designing training programs, educational apps and platforms.
is an average developer experience
developers gain English fluency training
specialists have experience in eLearning
overlap, depending on the client's location
How we develop eLearning Software
How we develop eLearning Software
Building Long-Term Relationships
Over 20 clients have cooperated with our company for over 5 years. We don't just create custom eLearning solutions, but also continue to work towards their expansion to the market.
Turning Clients' Ideas into their Profit
Everything starts with your idea. Our business analysts help to nurture your vision and shape it towards market needs. During and after the development, we make all the adjustments that will produce the desired income.
Providing 20/7 Support
Like many other e-learning development companies, Belitsoft provides traditional support for any of our projects. If it feels like you need something extra, we can start by offering you 20/7 support for your product.
Our pricing models for custom online learning development services include traditional fixed price, dedicated teams, Time&Material and any of their combinations. We implement the principles of the Agile method, Waterfall, RUP, and Iterative in our development process.
Frequently Asked Questions
Custom software development for the eLearning domain is one of our competencies, one we have been providing for over 15 years. We focus on specific business needs with each project. To illustrate, our team helped a global enterprise to build a comprehensive custom LMS to prevent talent shortage and ensure the future company's success. We built a custom SharePoint LMS that experienced success worldwide, aiding a European startup to become a large enterprise.
We create eLearning applications for the web, mobile, and desktop. With mobile devices, we can deliver both native and cross-platform educational mobile apps.
We construct multiple features, ranging from the fundamentals of quizzes, grading, and course management, to advanced features like speech-to-text/text-to-speech, VR/AR, and learning games.
Before we work, we sign an NDA to give you peace of mind about your idea's safety. And according to all our contracts, you are the owner of all the code we create while working for you, so you'll get that as well.
Recommended posts
Belitsoft Blog for Entrepreneurs