Client
Belitsoft partnered up with a European entrepreneur to deliver a new LMS.
The initial development transitioned to the end-to-end management and a fruitful partnership that's still thriving.
Challenge
The idea was to create a system that was both user-friendly and flexible enough to be easily customized for different purposes.
Overall, the system should be ahead of its competitors by being easy to work with and having a lot of customization options.
Process
The first version of the LMS had a few basic features:
Role-based access;
Courses (creation, learning paths, data repositories, etc.);
SCORM player;
Basic reporting;
Multilanguage support;
Gradebook & Attendance;
Etc.
Today it has a mobile app, and many useful additions:
LTI compatibility;
Branding-free option;
Self-registration/enrollment;
Improved role system;
Advanced quiz builder with 14 question types;
Inbuilt messaging;
Advanced reporting;
Nine integrated payment methods (PayPal, wire transfer, Authorize.net, and more).
Just listing all the features would take a small book.
Results
The LMS turned out to be a resounding success. It is used by over 1000 corporate customers from 30 countries. Moreover, the architecture allows it to be easily customized to serve as a foundation for all kinds of eLearning projects.
Ticken eLearning platform
This is an eLearning platform for selling online touch-typing courses. It allows learners to increase their typing speed to 140 characters/minute in just 15 hours of lessons. The curriculum includes educational videos explaining the theory, typing exercises to apply the knowledge, and educational games to cement the understanding and relax a bit.
Thanks to JoomLMS, Ticken was released much earlier and cost far less than it would otherwise. The system at its core already had many features ready:
Video playback;
Reporting;
eCommerce;
Enrollment;
And more.
The course itself has become a major success with over 100,000 happy students, high praise from the users and critics, and an award from the startup community. Read more about Ticken in our showcase.
TET eLearning platform
This is an online course that teaches driving theory in a much more effective manner than its offline or CD-based counterparts. At its core are mock tests that prepare learners for the real one. Here's what JoomLMS contributed to TET:
Quiz system;
Gamification;
Reporting;
eCommerce;
Enrollment;
Dashboard system.


Over 22,000 people have completed their TET courses. Judging by the 7,7/10 rating they give the system, it did help them achieve their goal. Read more about TET in the relevant showcase.
Extraas eLearning platform
This is a powerful game-based learning platform that teaches children mathematics and Dutch, as well as prepares them for a number of important exams. Extraas allows students to practice whenever they have time and saves their parents money on expensive tutors.


These are the features that the developers haven't had to make from scratch, thanks to JoomLMS:
Reporting;
eCommerce;
Enrollment;
Gamification;
Video playback.
Extraas launched only recently, but it quickly gains traction and is rated at 9,7/10. Read more about Extraas in the relevant showcase.
SalesPilots eLearning platform
The "Sales Pilots" is a training and consulting business focusing on sales. It works with over 1000 learners every year, and its corporate customers include Deloitte, Thermex, Scandia, and other high-profile companies.
They wanted to develop a digital course in addition to their in-person coaching programs. Eight modules were planned: negotiation techniques, non-verbal communication, purchase facilitation, closing technique, phone sales, mnemonics, presentations, lectures. And this is where JoomLMS was invaluable because of its flexibility and ease of use. These features were used as-is:
Enrollment;
eCommerce;
Course management;
Quizzes;
Video Playback.
Thanks to JoomLMS, the client got a new revenue stream and the client's learners got a convenient studying option.
NGOs e-learning platform
The Swiss Federation of Samaritans is an NGO associated with the Red Cross. Its 30,000+ members study first aid and provide it to those in need wherever this need might arise - on public events, at nursing homes, accident sites, etc.
The Federation uses JoomLMS to host courses for its members. This is what JoomLMS brought to the table:
Enrollment;
Course management;
Quizzes;
Video playback;
Multilanguage suppor;t
Learning paths;
And more.
Thanks to JoomLMS, the client got a new revenue stream and the client's learners got a convenient studying option.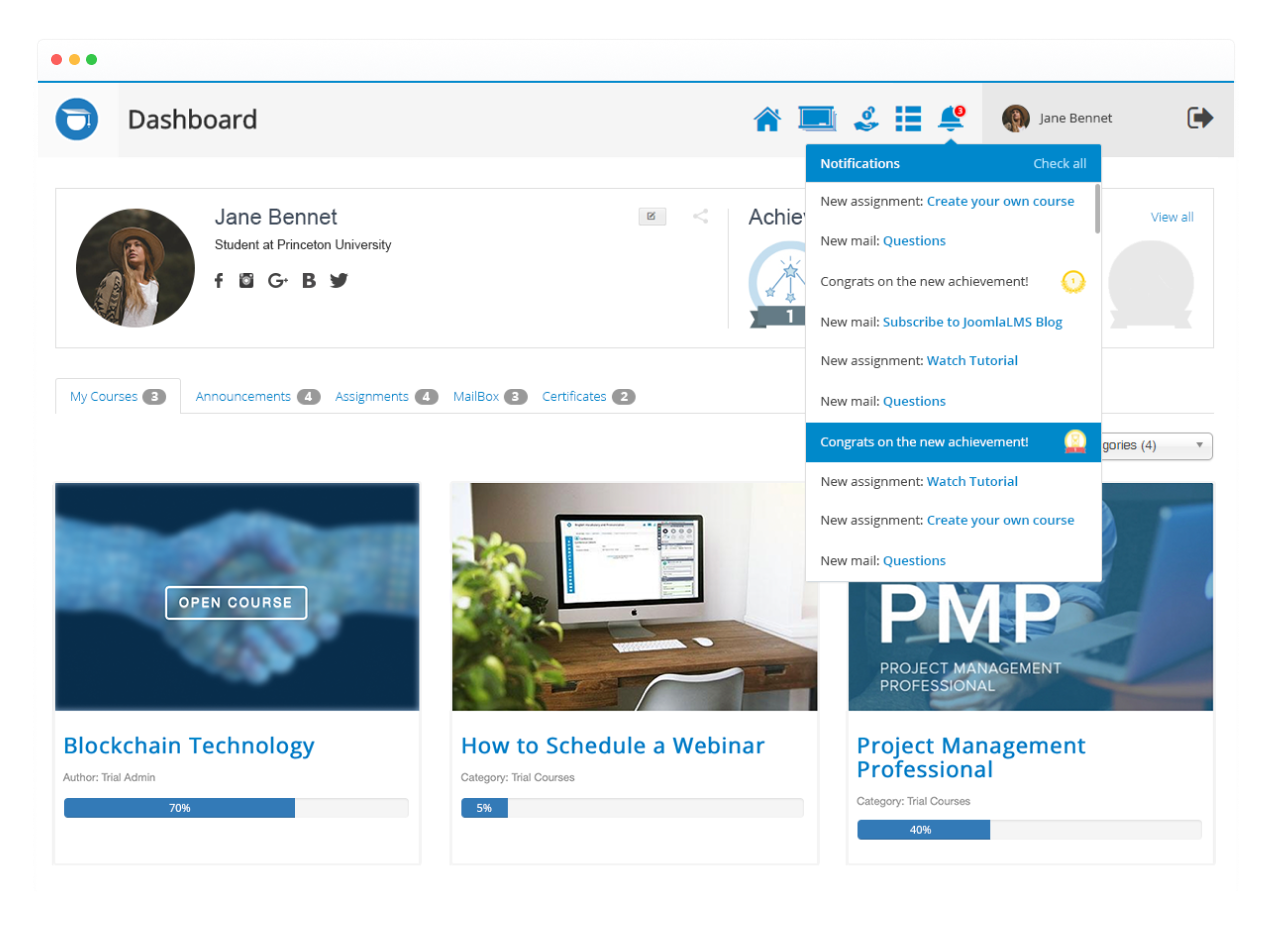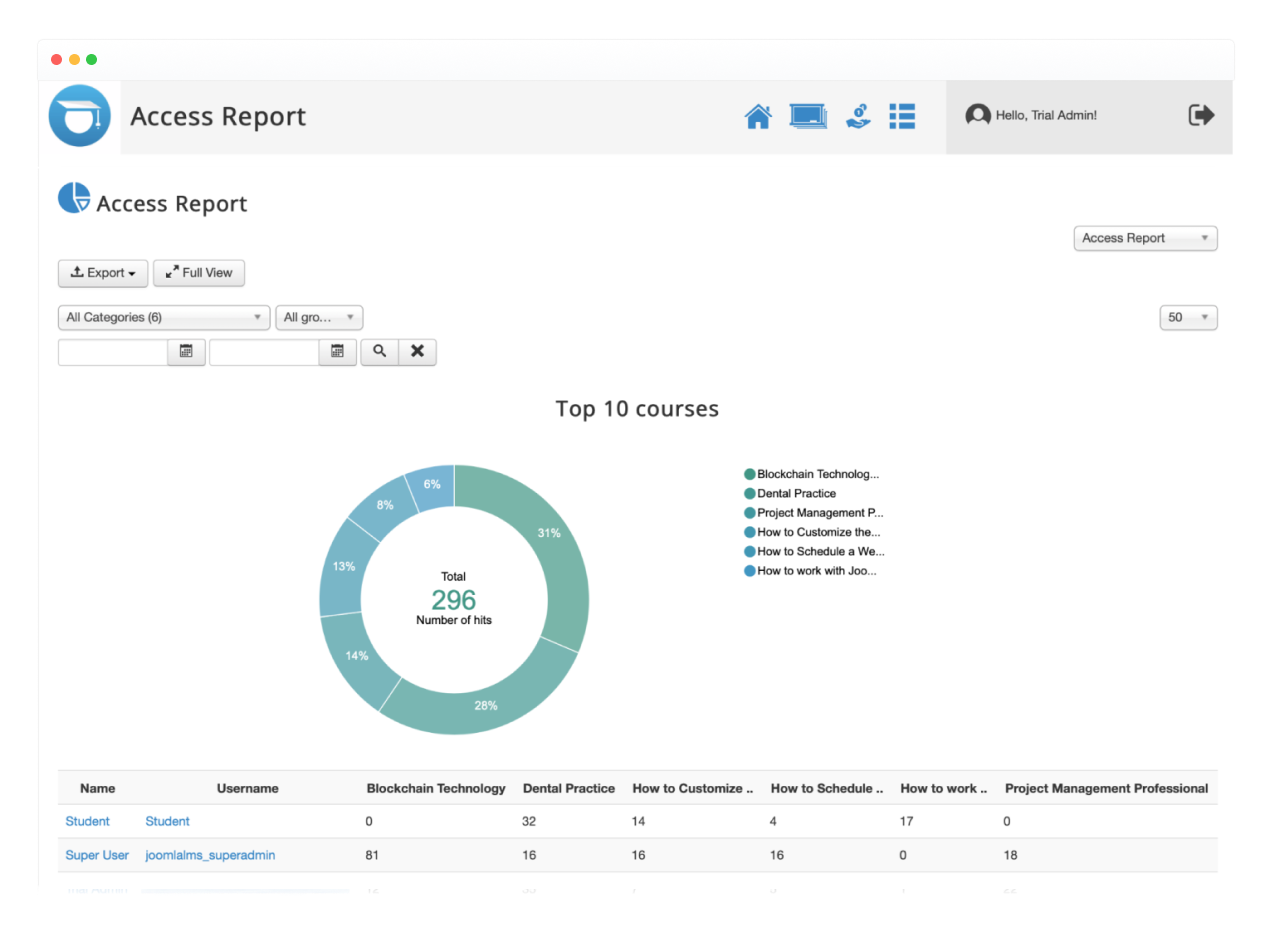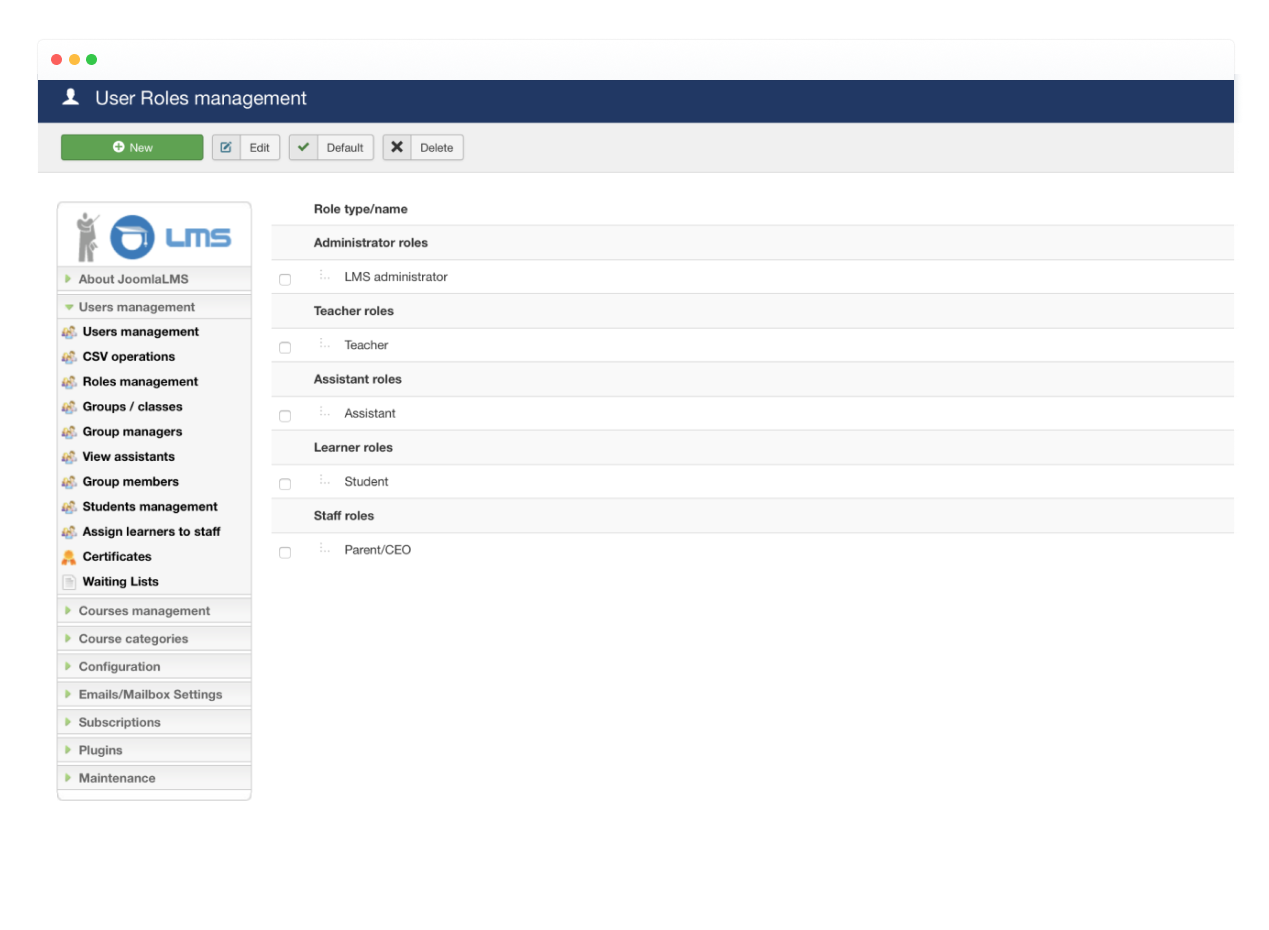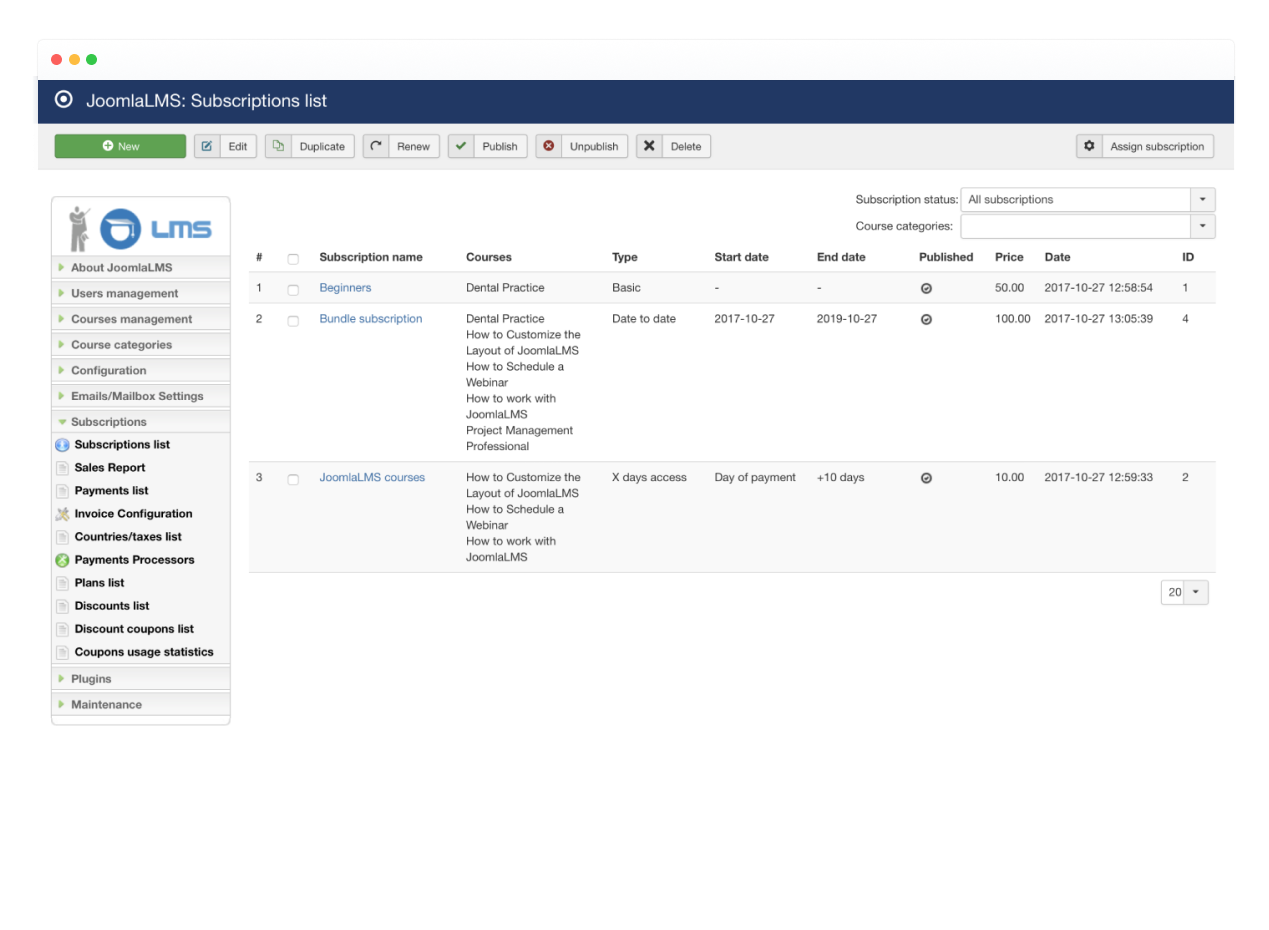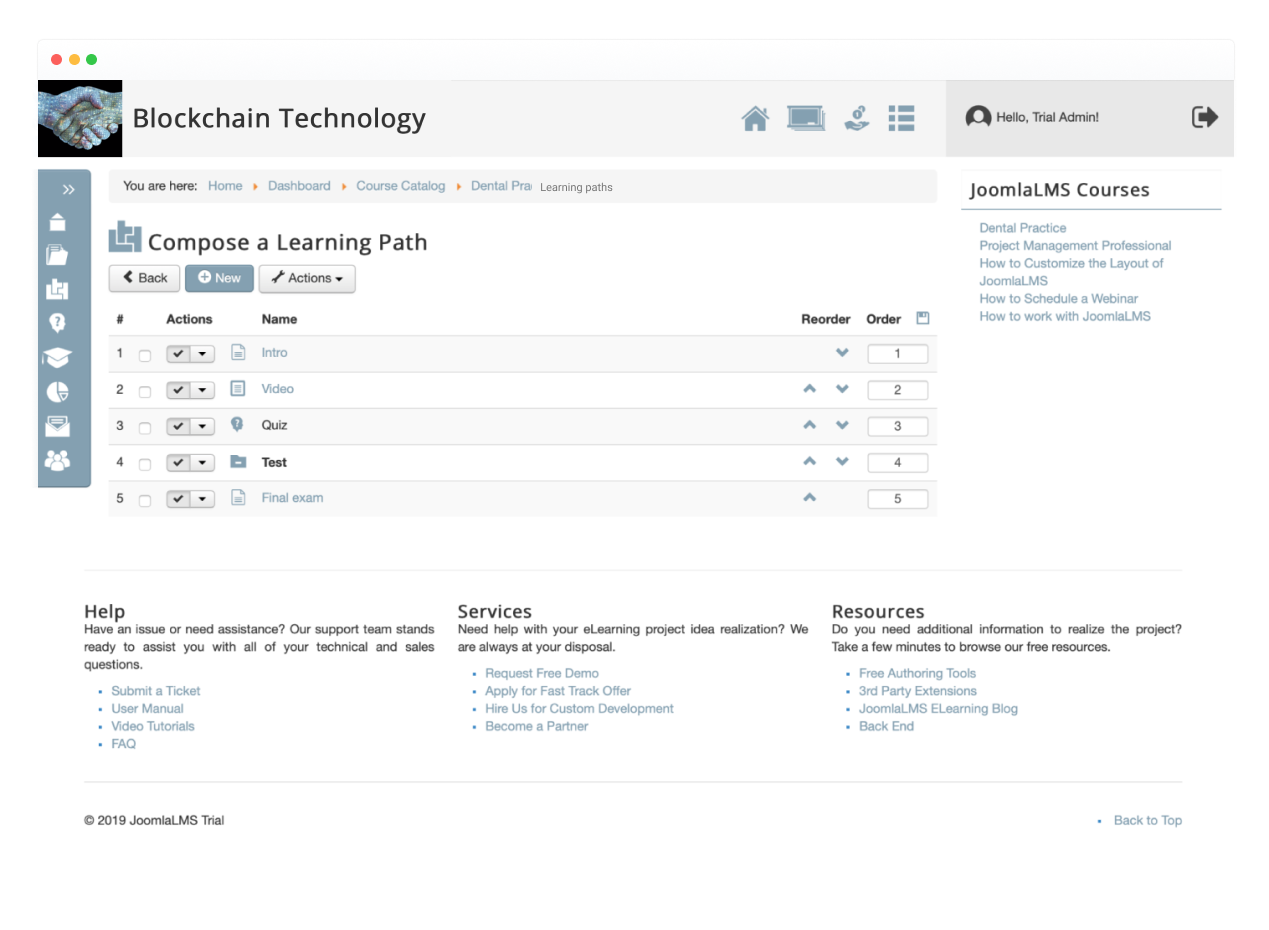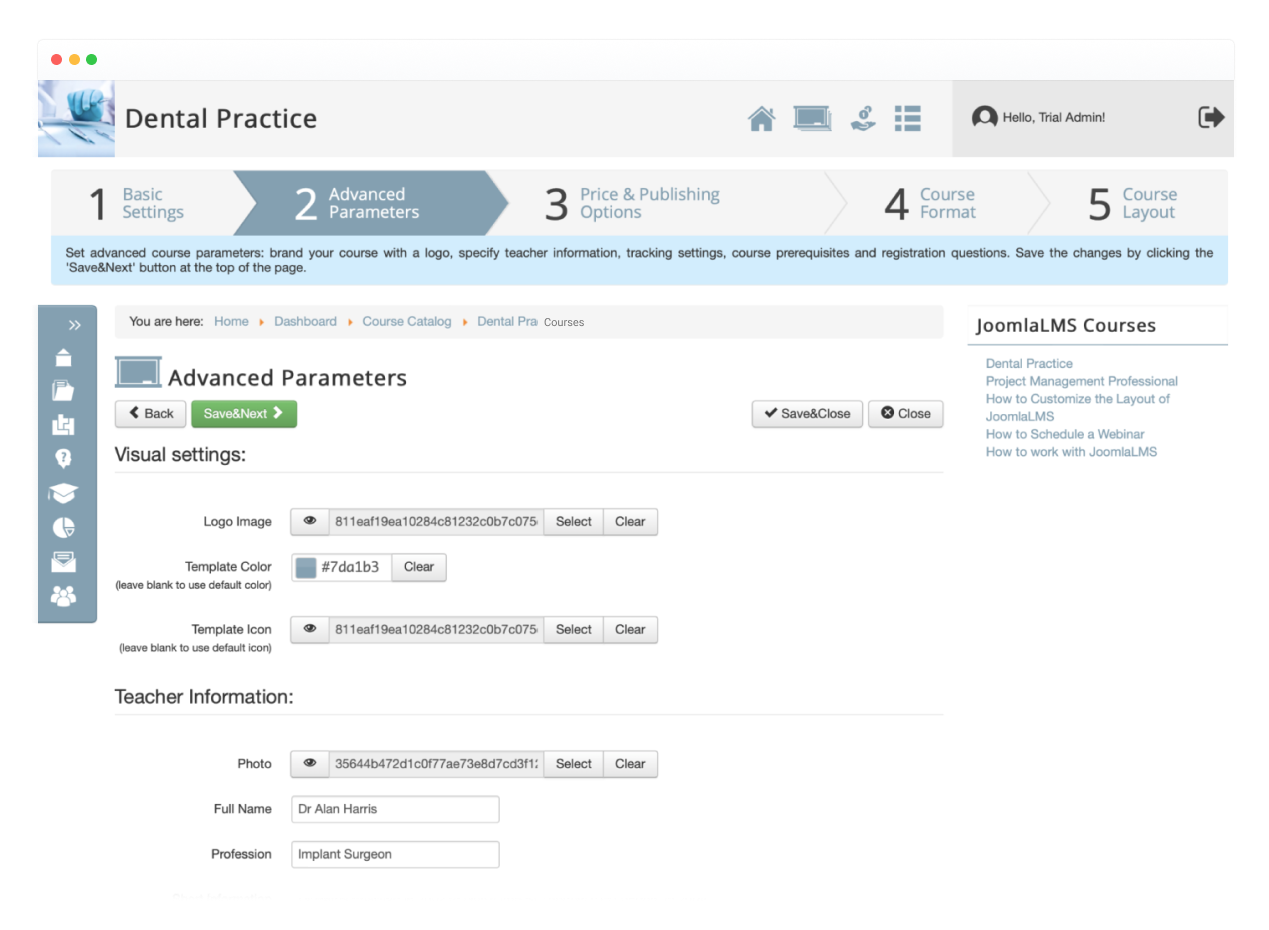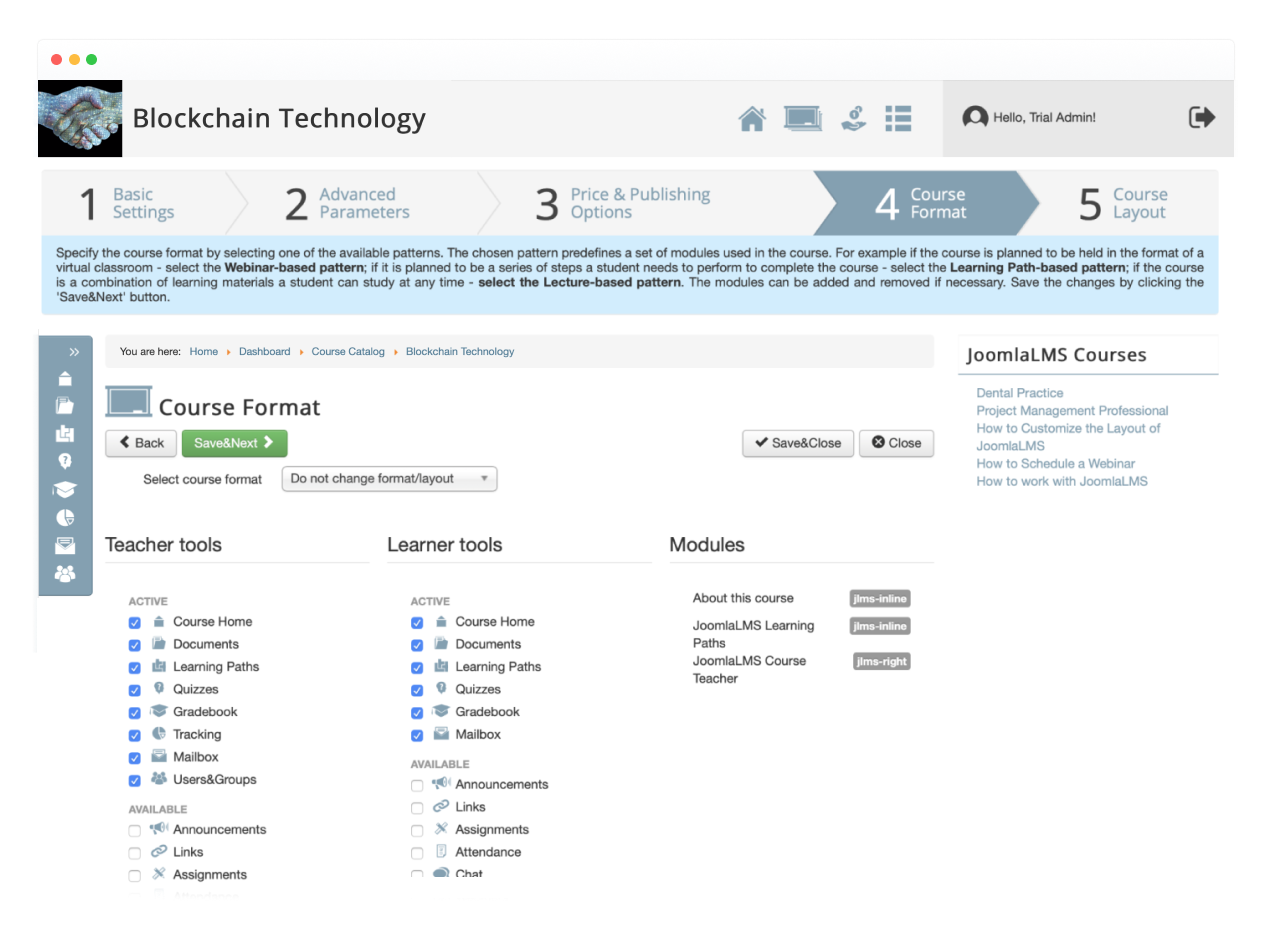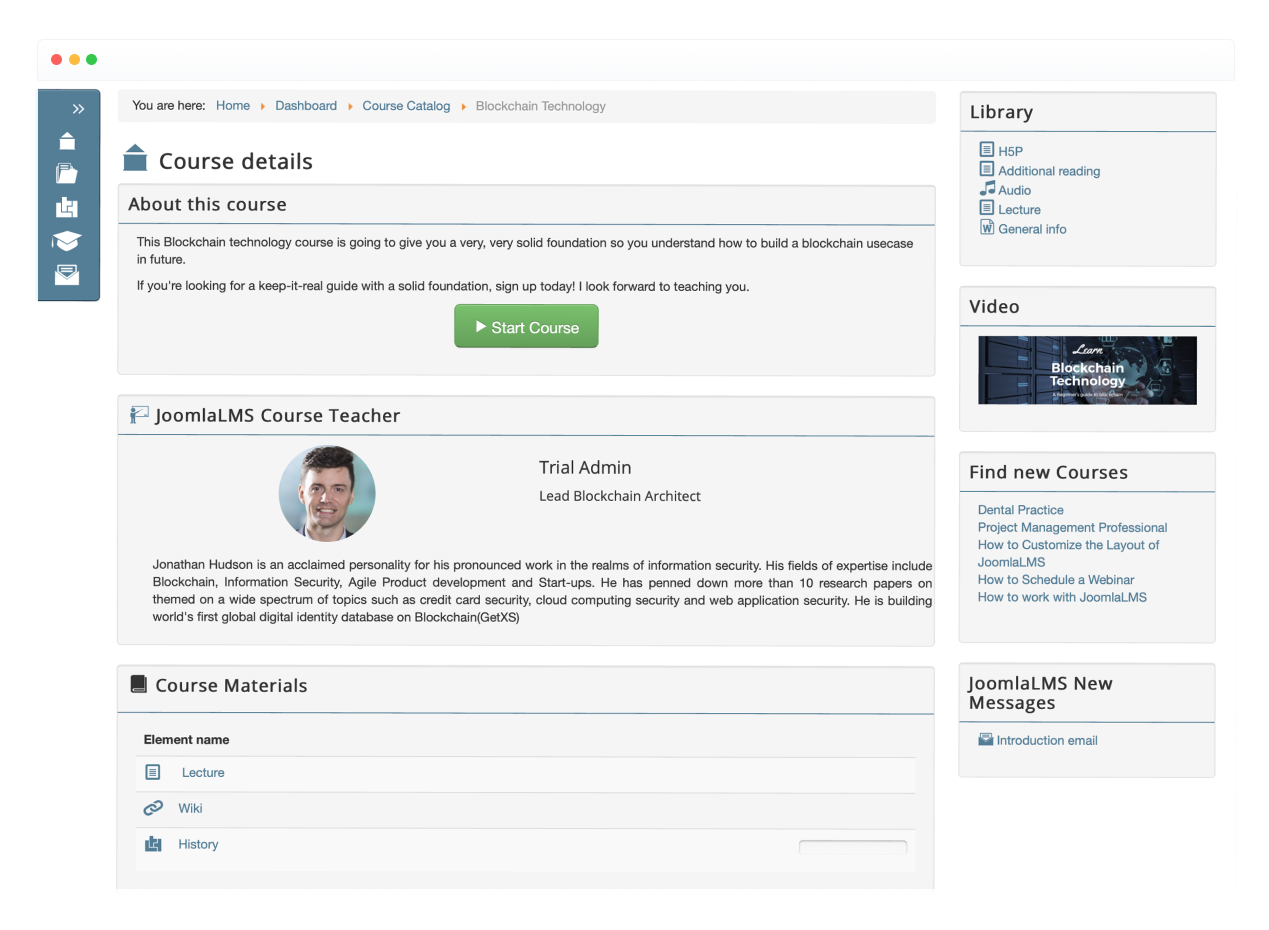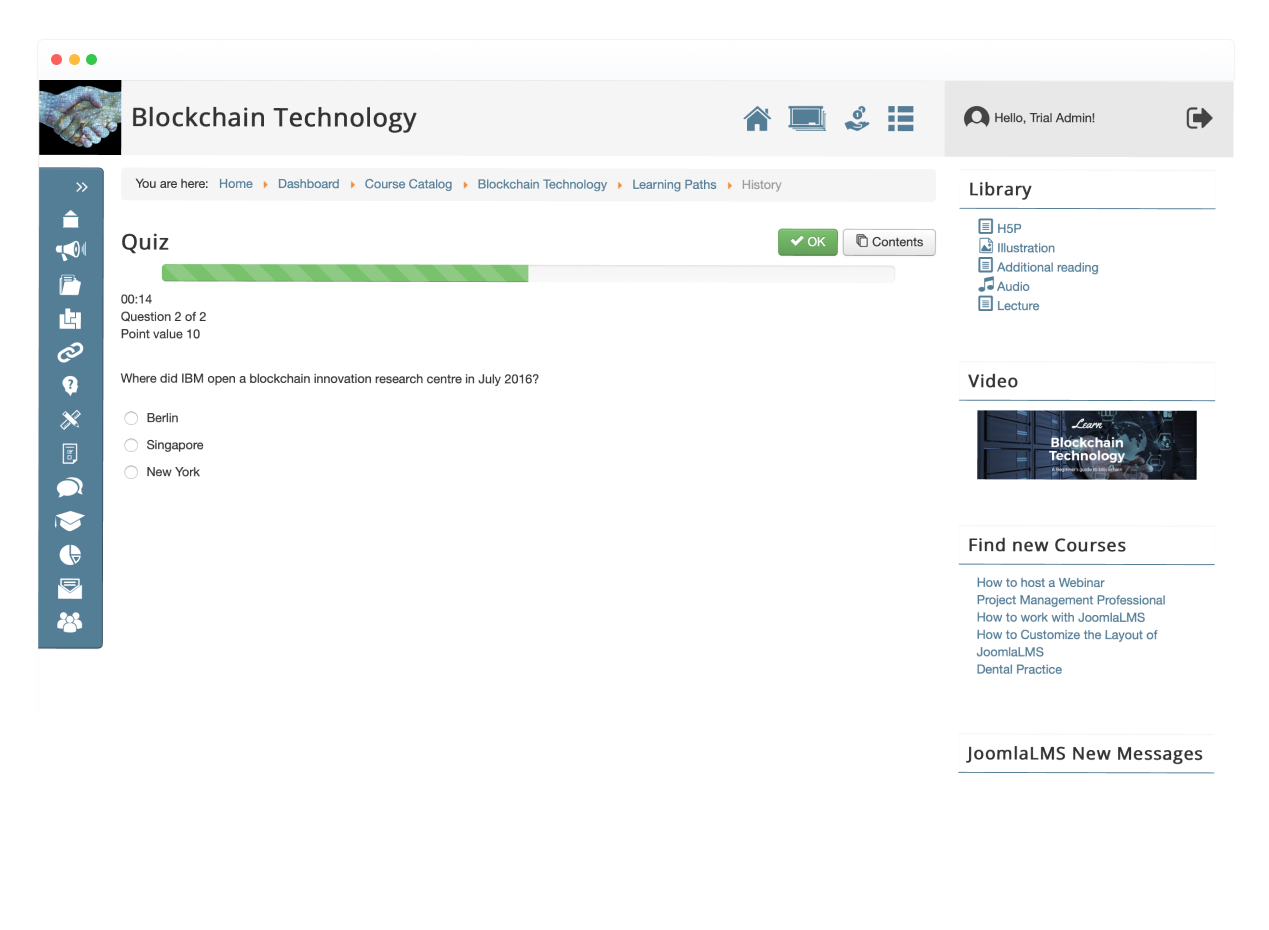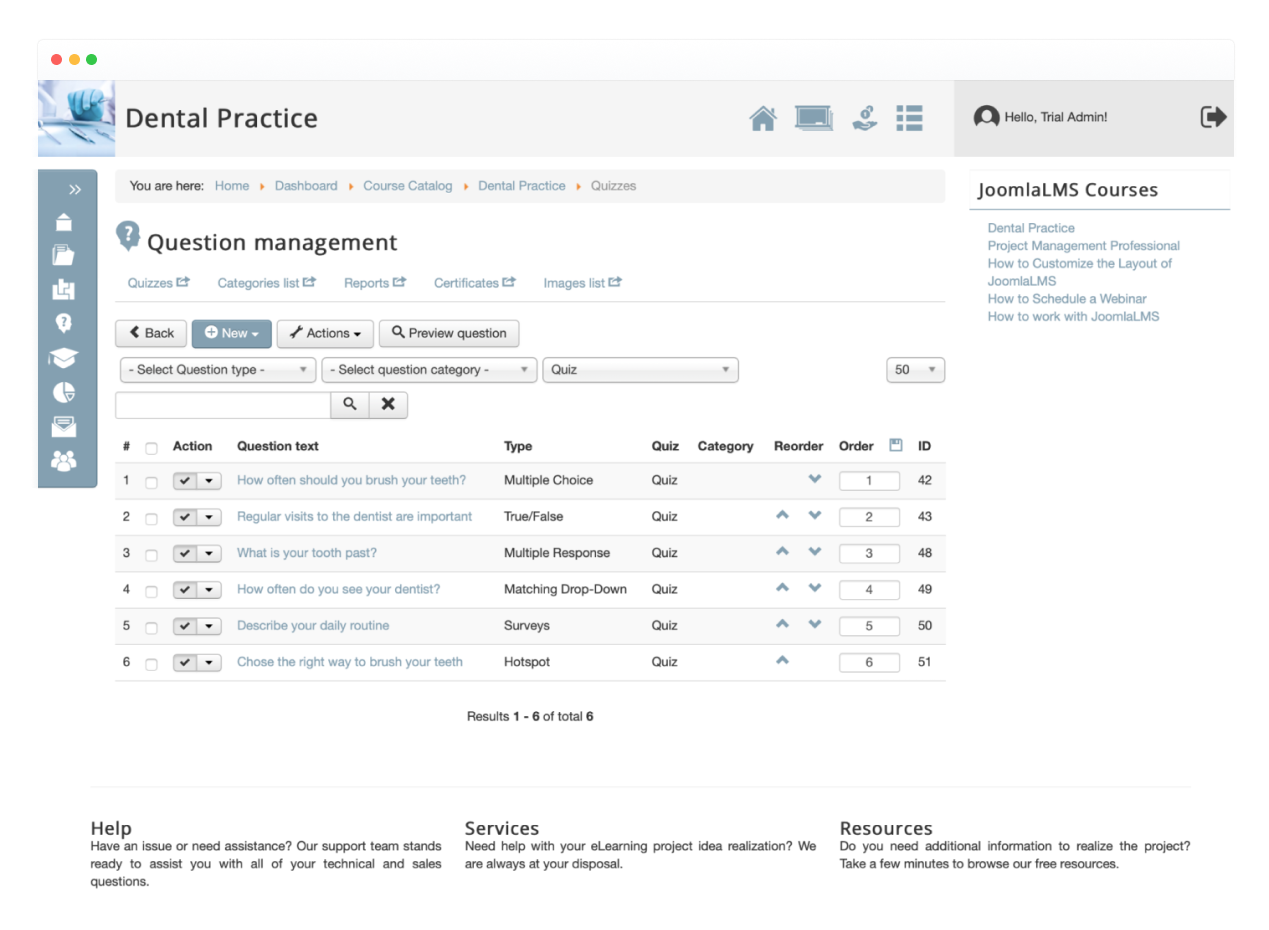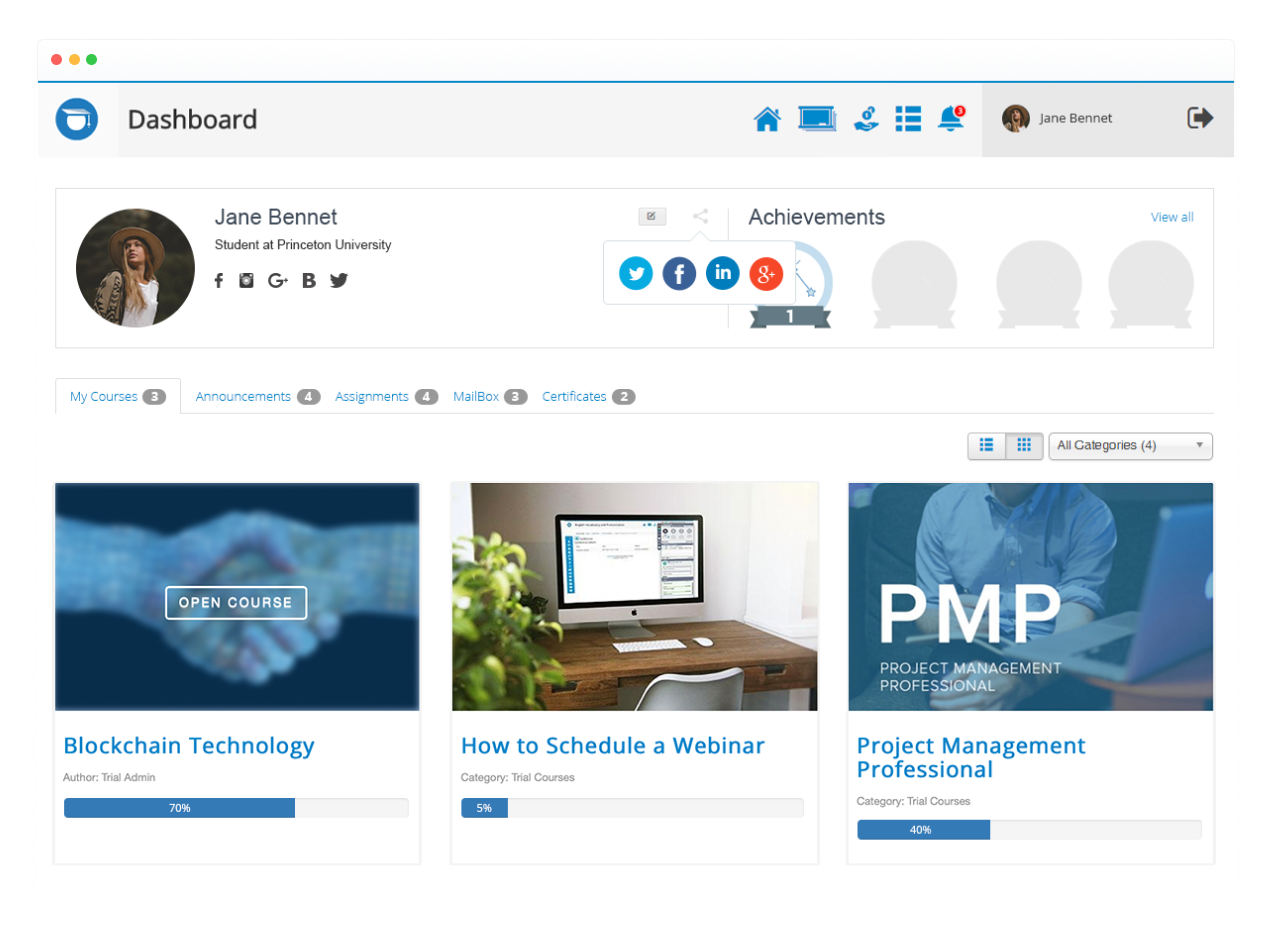 Let's Talk Business
Do you have a software development project to implement? We have people to work on it. We will be glad to answer all your questions as well as estimate any project of yours. Use the form below to describe the project and we will get in touch with you within 1 business day.