Knowing stuff and having it presented in a digital format are separate matters entirely. Thanks to the e-learning standards you can do both, but what standard should you choose? Let's take a look at SCORM, xAPI, AICC, and LTI to help you make your decision.
Tracking tools and great interoperability between several Learning Management Systems (LMSs) are now just what content creators and teachers need.
Proper content distribution needs standardization, as well as gathering and analyzing different types of metrics. That is where industry standards enter the game.
The first presented standards for e-Learning were introduced more than twenty years ago. Surprisingly, they aren't dead in the modern environment, despite several new formats
In this article we will speak of four most widespread e-Learning Standards, starting from the most ancient ones in AICC (aviators' invention) and SCORM (developed by the US Department of Defence) to the newer ones - such as xAPI (formerly known as Tin Can API) and extremely specified LTI.
Buckle up for the trip of different standards comparison and decrypting numerous acronyms!
AICC - old men domain
AICC stands for Aviation Industry Computer-based Training Committee. It is also a specification of eLearning content, the most "ancient" one. The aforementioned group was formed in 1988 with a goal of finding ways to decrease the cost of computer-based training
It took the committee five years to release the first e-Learning specification
Universal specifications developed by the committee went far beyond the aviators' world. After all, the Committee was disbanded back in 2014.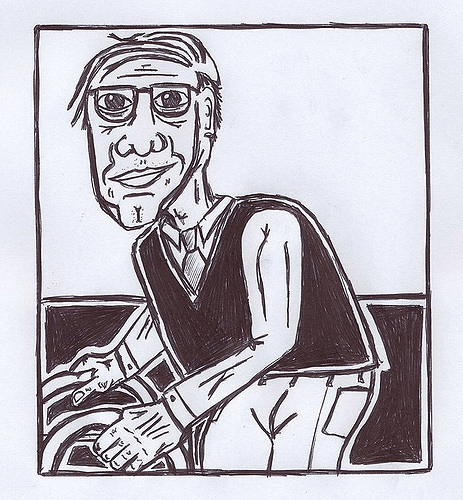 AICC - was too old to die young
Source: flickr.com
How so that the standard developed in the nineties could still be applicable in 2018? Well, it evolved a little bit on its course of being.
AICC standard got a new web interface called HACP, or HTTP-based AICC Protocol. The thing is, on course of its existence, AICC had several sub-specifications and the only one of significance today is AGR CMI001 aka the aforementioned HACP.
Among the advantages of being AICC-compliant LMS:
Standard allows content to be hosted on a separate server
It has secure HTTPS data transfers support
As for disadvantages of the standard:
Standard is too old and practically out-of-date - rarely used by modern e-Learning providers
It lacks the progress tracking capabilities and limited functionality
Summing up, AICC provides some conformance standard and allows a course to communicate. It also supports progress tracking, sending the info in HTTP format, a more convenient one than our next standard. More on that in the following section.
SCORM - a battle-scarred vet that has two days before retirement
SCORM is the acronym for Shareable Content Object Reference Model. It is is a collection of standards and specifications, to be precise.
It exists in two primary versions:
The older version - 1.2 is still more popular than the version of 2004, though it has some limitation in comparison with its younger brother. For instance, SCORM 1.2 doesn't allow course sequencing or providing restricted access to separate units.
What has changed in e-Learning world with SCORM introduction in general? It has provided an opportunity to integrate courses without spending too much time and money for content customization and introduced learning materials across multiple platforms.
However, it hasn't been updated since 2009, so you know how it is with things that haven't been seen for the last decade.
SCORM advantages:
Allows content publication and playback across several platforms
Allows tracking course completion with the time spent
Allows producing basic content without spending too much money on production
Blends the content coming from different sources
Archives out-of-date content to a recognizable format
SCORM disadvantages:
Lack of relevant updates
The absence of in-depth analysis of user activity
Some authoring tools still only allow presenting the content in Flash-format (though even Adobe doesn't support flash nowadays)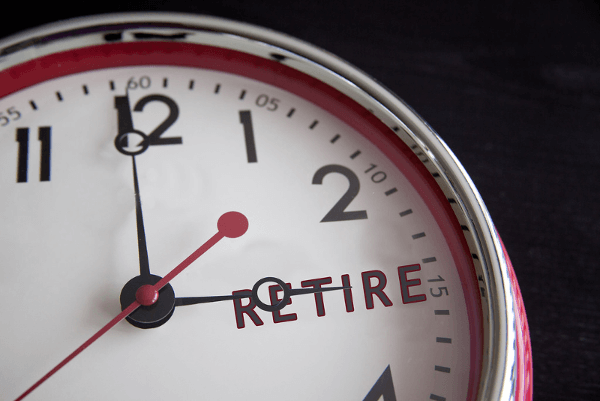 Source: flickr.com
To sum up, it is a good decision for those who want to convert, let's say an old PowerPoint presentation to a cross-platform e-Learning course without spending money. Plenty of authoring tools have a SCORM conversion feature.
It goes like this - you create some course in an authoring tool (or LMS), publish this course (or the part of the course) as a SCORM package, invite the learners and see the results of their courses in the LMS you've uploaded the course into.
Also, if you are about to change the platform, and both the new and the old one are SCORM-compatible, this task won't be of any problem to you. You can simply export and import all the learning materials.
Time to introduce you to a newer version of e-Learning software specification produced by the same guys. Meet xAPI.
xAPI - the new guy that's supposed to take over
The standard called Experience API is known under three names (the other two are xAPI and TinCan API). It registers learner activity and stores the data.
Perhaps, the most useful feature of this standard is LRS - Learning Record Store. The data gathered by e-Learning software is stored in LRS for future transmitting to the LMS. Therefore, xAPI doesn't require a web browser, for instance.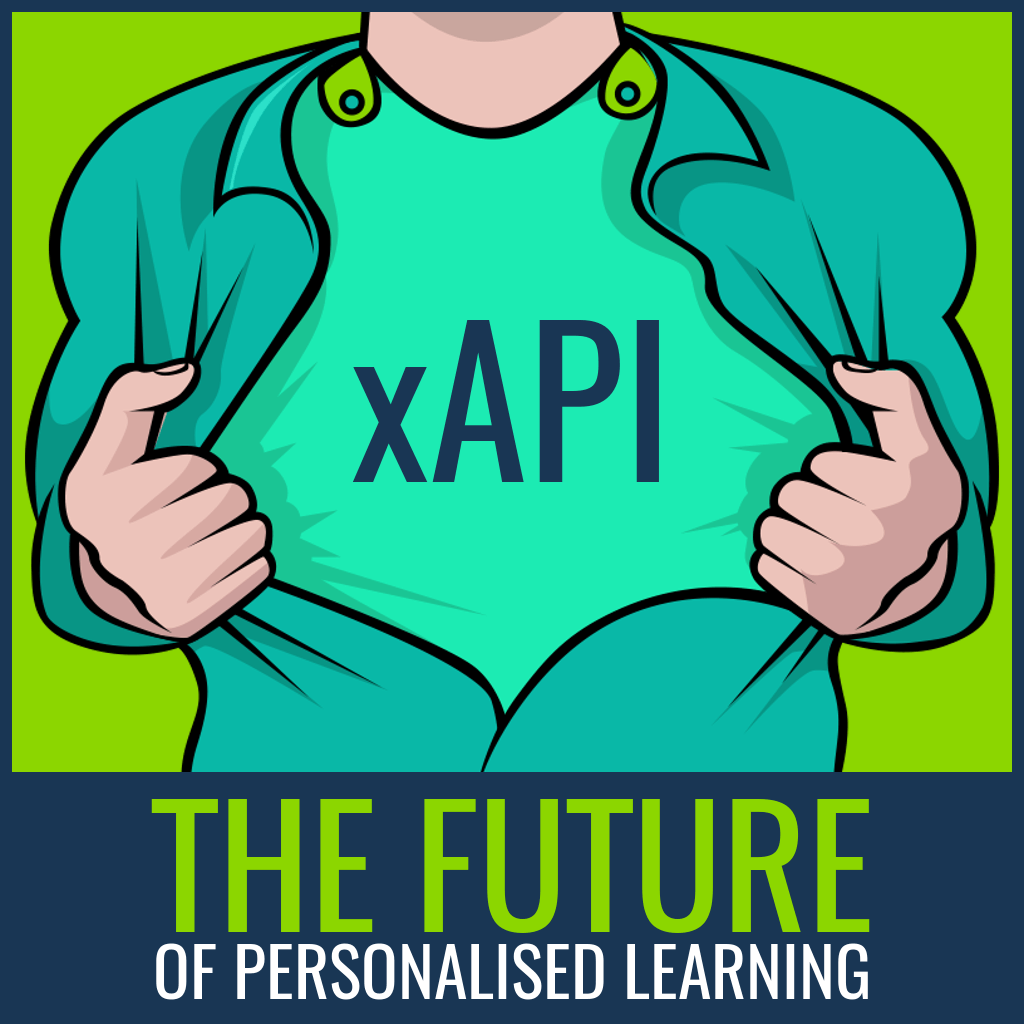 Source: growthengineering.com
xAPI has plenty of advantages in comparison with SCORM, including:
Advanced portability (thanks to LRS)
No browser required
Greater control of content
Greater control of a relevant activity
Ability to track a bigger number of e-Learning scenarios
Independence from JavaScript (SCORM is committed)
LMS agnostic (You may not use LMSs at all with this standard)
Multiple Score Reporting
The greatest disadvantage of this standard is in that this e-Learning standard is in the lesser adaptation of this format in the industry so far. People still use SCORM despite the fact it only allows tracking completion and success over the course.
xAPI, in turn, is mobile-friendly, enables tracking and keeping the information for plenty of usage scenarios.
While it is not a universal cure for cancer, the standard looks much more appealing in comparison with the other ones.
If you need help with implementing xAPI, hire an e-learning development company.
LTI - a USB of e-Learning standards
Then there is Learning Tools Interoperability (LTI), a standard by the IMS Global Learning Consortium. It is mainly focused on connecting LMSs with external service tools in a standardized way.
The creators like to compare it to a USB port. You might remember the times when your mouse or keyboard was with a different to USB port attached to it. Now all of these devices may be plugged in with the help of this USB. LTI standard integrates external apps using a single protocol, and all those old cables are of no need now in the e-Learning world. Figuratively speaking, of course.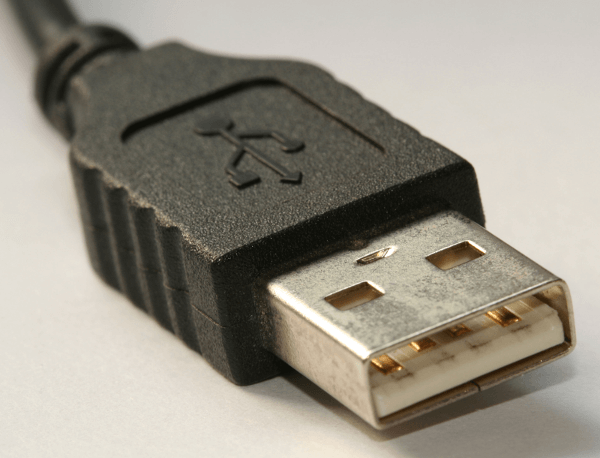 Source: commons.wikimedia.com
Blackboard, Moodle, Canvas and other e-Learning giants are using LTI standard, but it doesn't go beyond breaking out of the educational environment.
Which Standard to Use in 2018?
To show you how outdated AICC standard is, I want to address the article of Brian Batt from elearningfreak.com. Don't judge Brian too hard as the article itself is probably ten years old.
Anyway, he wants to tell people that if learning standards were the versions of Windows operating system, SCORM 2004 3rd Edition would be something like Windows XP. At the same time, AICC would have been Windows 3.1. Yep, it is that ancient.
Source: commons.wikimedia.com
Upon its release in 1993, AICC specification main focus was on CD-ROM based training. Certainly, although most materials that are implied into AICC-compliant LMS are from the era of web training, they are still outdated.
Probably, the only reason to keep using this specification is when you think your courses would benefit from the valuable information that is available in AICC-specified files.
It is widely replaced by SCORM and xAPI nowadays but still exists nevertheless.
Let's get back to "Windows XP" of e-Learning standards (thanks for the metaphor, Mr. Batt) - SCORM. I believe, very few people are reading this on a PC with installed Windows XP. Despite being quite old, SCORM actually is an acceptable solution for the enterprise to track students activity and analyze the results.
SCORM is more than enough for, let's say creating a library of learning objects. It also satisfies the need for tracking the success of a small number of learners and monitoring their activity to adapt the course accordingly in the future.
Anyway, its last update has seen the world back in the non-mobile era. So it's no good for the mobile e-Learning content. LMS administrators should move away from SCORM slowly but steadily. The best way to do this is by not building new SCORM content, despite it is pretty convenient to do so with the help of so many authoring tools.
The future seems to belong to what used to be called TinCan API. xAPI as an heir of SCORM is mobile-friendly, it also works offline. It is a better fit for analyzing group learning as well.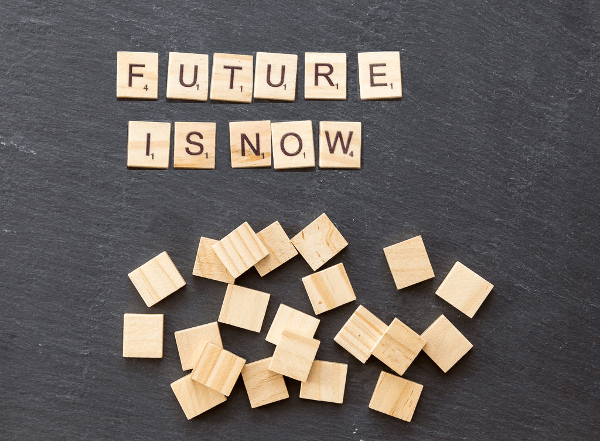 Source: flickr.com
In fact, have a look at what features this standard has to offer in comparison with SCORM at the official website of xAPI. Do not be afraid that they are biased there - as the same people work on SCORM.
Anyhow, there was plenty of skepticism about xAPI back in 2014. It still has many flows of SCORM, but the industry of e-Learning standards is quite conservative in general. It is 2018 and xAPI is still probably all we are going to get in the nearest future.
A Little More About The Current King - xAPI
xAPI was presented as " next generation SCORM" at the beginning of its operating. As SCORM used to be the most common specification back then, this was easy to understand in terms of marketing propositions.
However, experts think that this is not entirely the case.
With xAPI you will need a new piece of software - LRS (Learning Record Store), and providing the connection between LMS and LRS is quite expensive.
Besides, xAPI is much more suitable for big data and analytics, rather than for tracking one's results and course completion. SCORM is a better fit for the latter two things.
Basically, SCORM and xAPI are going to be implemented simultaneously this year and maybe a couple of years more. Some will use SCORM for tracking the course completion by individuals, while the others are going to have xAPI in use for a deep analysis of performance and learning activity visualization.
Summary
Courseware standards of the past are actually feeling OK in 2018. Certainly, they cannot support interactive features and many features that are an absolute must for today's e-Learning, but their long (and arguably successful) life is something we can envy.
Perhaps, the industry of e-Learning specifications doesn't have to be rapidly changing and evolving. Two of the most used standards are dated back to the 90s.
You just have to choose the right format if you have plans on delivering the content via LMS.
xAPI seems to be the step forward in the industry, though it is far from being perfect and also is still not accepted everywhere.
We at Belitsoft are quite experienced with interactive custom e-Learning solution development. Contact us
here
for a free quote and expert advice.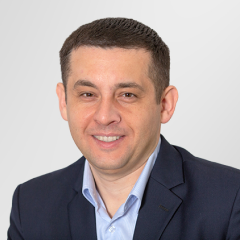 Written by
CTO / Department Head / Partner
I've been leading a department specializing in eLearning applications for 14 years.
Let's Talk Business
Do you have a software development project to implement? We have people to work on it.
We will be glad to answer all your questions as well as estimate any project of yours.
Use the form below to describe the project and we will get in touch with you within 1 business day.