As a Forbes council member and a CTO with 17+ years of expertise in eLearning, I lay out strategies backed with real-life cases showing how and which custom eLearning solutions help enterprises resolve L&D challenges. Learn 3 core scenarios helping L&D leaders get the most out of investments in training programs and address the most frequent learning and competency challenges.
Experts Highlight 3 Key Enterprise L&D Success Drivers
Today, employees with relevant skills and future-ready leaders have become the key assets of any business, states McKinsey consulting company. However, few companies have viable strategies for developing and retaining these assets.
One of the worst scenarios for enterprise L&D leaders is after investing time and resources into developing and deploying a custom enterprise learning solution to discover that it falls short of what your company really needs.
The eLearning experts from Josh Bersin Academy surveyed over 1,000 companies on 100+ L&D practices to correlate investments to business outcomes. And the survey results show the following L&D success drivers bringing the biggest investment results:
Learning culture. Creating a learning culture facilitates and automates mentoring, onboarding, continuous learning, and certification. Can be implemented with the help of a Learning Management System (LMS).
Career growth. Applying career growth programs creates clear upskilling and reskilling pathways for effective internal mobility. Can be realized thanks to AI-powered LMS/LXP.
Leadership development. Focusing on leadership development favors building a growth mindset among enterprise managers, including C-level, L&D, and HR management. Can be achieved using an interactive leadership training platform.
Each of these drivers brings beneficial results only in conjunction with L&D innovation, which means applying leading technologies (microlearning, skills assessment tools, AI) when creating custom solutions for enterprise learning and competency challenges. And below you´ll see what technologies benefit businesses most and how these custom enterprise learning solutions work.
1. LMS for onboarding, continuous learning, and certification
There Aren't Enough Experienced Candidates
Having skilled talents with domain knowledge is critical for the cost-effective delivery of end products. However, typically, there aren't enough experienced candidates to meet the demands of enterprises. It means a constant process of onboarding and training newcomers.
In domains, where regulatory compliance or refresher training is required, exam preparation and certification are added to the continuous learning cycle (aviation training, brokers certification).
Considering the learning efforts required for hundreds or even thousands of employees, automating these processes becomes crucial.
Custom LMS for Onboarding at Scale
The Learning Management System (LMS) is the right tool if your L&D goal is automating and optimizing
onboarding and orientation,
professional development,
certification programs,
performance improvement initiatives,
compliance training.
The benefits your enterprise gets by selecting to build a custom LMS:
Getting a platform specifically for your goals, supporting the unique instructional design and required functionality, instead of a "one-size-fits-all" boxed solution.
Owning a learning platform without paying monthly subscription fees to keep your course online.
Being independent of any third-party changes in functionality and limited user capacity.
However, building an LMS from scratch requires high up-front costs. As a solution to cut development costs, we offer our customizable LMS as a basis for your own LMS.
What is your benefit? From day one, you get a fully-functional LMS with all the core features of an LMS for online training. For example, the support of multiple learning formats (pdf, video, etc.), learning progress tracking, and assessment tools.
As the LMS is easily customizable, our team simply adds the functionality your enterprise needs. For example,
Digital content authoring tools
Gamification and simulations
Personalized learning pathways
Mobile-friendly learning design
Interactive video and audio learning
Social learning and collaboration tools
Measurement and analytics tools
Mentoring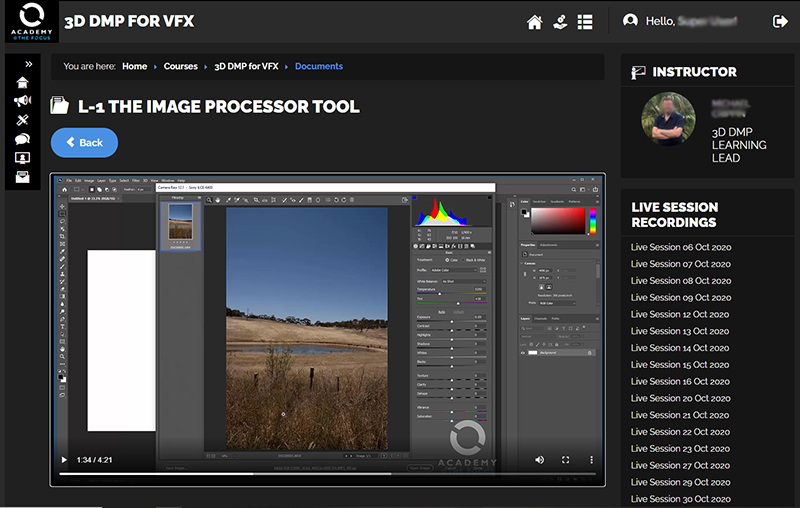 An example of an enterprise LMS build for Global Creative L&D on the basis of a customizable LMS by Belitsoft
"Belitsoft has been the driving force behind several of our software development projects within the last few years. This company demonstrates high professionalism in their work approach. They have continuously proved to be ready to go the extra mile. We are very happy with Belitsoft, and in a position to strongly recommend them for software development and support as a most reliable and fully transparent partner focused on long term business relationships."
Ron Edwards, Global Head of Commercial Development
L&D at Technicolor Corporation (USA/UK)

Our team knows how to make a custom LMS that fully meets individual L&D goals. Get in touch with me, and I'll outline how it will work for your business.
2. AI-powered LMS/LXP to apply career growth programs for reskilling, upskilling, and internal mobility
Traditional Training Doesn't Meet Internal Mobility and Career Growth Goals
More than 87% of executives report skills gaps in their organization and the pressing difficulty to find and retain talents with the right skillsets. To get enough qualified specialists with the necessary skill set to meet actual and upcoming demand, enterprises need to deploy career growth programs and internal mobility practice through upskilling and reskilling employees. However, few traditional training programs can bring the desired outcomes. As a result, about 70% of HR managers admit being unsatisfied with companies' ability to meet internal mobility and career growth goals.
Build Personalized Career Paths
The giants like Walmart, Amazon, Providence, and others have found a way to address those massive talent gaps meaningfully. For that, they build non-linear career pathways to help employees gain educational credentials, skills, and consequently get new jobs. The best and possibly only tool for building personalized career paths is AI-powered TMS, LMS, or LXP.
AI in talent management and L&D optimizes the upskilling and reskilling processes, creating a clear growth pipeline for each employee individually.
Discovering skills gaps to understand what to teach using AI-based tools for employees' skills assessment. L&D managers use it for a clear understanding of the skills and capabilities of enterprise workforces and to understand what skills are lacking.
Creating a personalized learning path for faster knowledge acquisition with the help of Artificial Intelligence. AI allows the creation of a personalized career path in LMS/LXP for upskilling & reskilling. The tool identifies the skill set a person needs to excel in their role and their skill gap, then connects the person with training content from LMS or LXP that corresponds to that gap.
Workforce forecasting for accurately predicting talent gaps that your company may face in near future. AI benchmarks employees' skill set in the enterprise with competitors to align with industry trends. AI provides recommendations for internal mobility.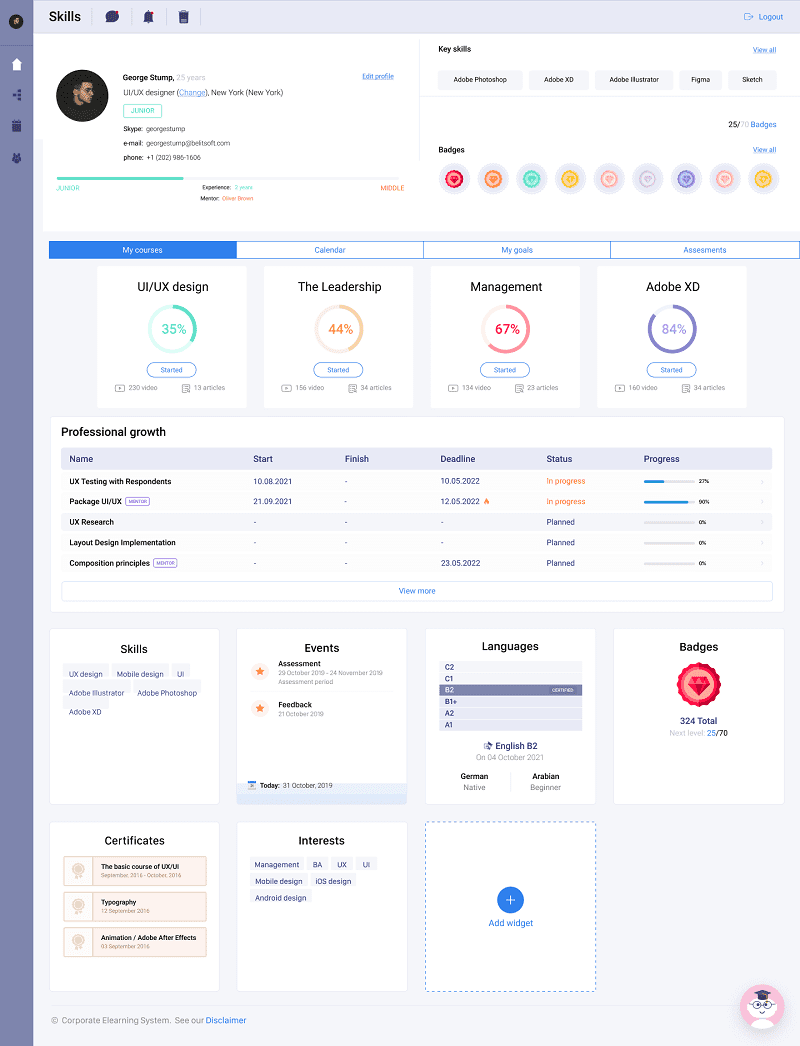 An example of a professional growth learning path through a custom LXP
Learn how your enterprise can benefit using AI-based skills assessment, personalized learning path, and workforce forecasting. Let's arrange a quick call.
3. Leadership development platform to successfully nurture future-proof management skills
Why Traditional Leadership Training When There is a Better Alternative?
Companies rely on their L&D functions to help employees learn fast. But often, the function itself requires a transformation. A far-sighted L&D leader sooner or later starts wondering how to develop leadership competencies in a new generation that will shortly have to take on managerial tasks and responsibilities.
U.S. corporations invest heavily in leadership training. However, traditional training methods are typically costly, require much time, are troublesome to arrange, and therefore might not pay off. The problem gets complicated due to the limited human resources competent in leadership development training.
Interactive Platform for Automating Leadership Development Training
Developing an interactive platform for automating leadership development training is the solution proven by one of our clients.
In such a program, the role of a coach and his assistants are performed by the script. It automates personal employees' data gathering to create a relevant training plan;
Then, the system tracks the progress to timely detect and notify about issues and employees that fall behind a training plan.
To increase the training effectiveness, such software gets extra features and motivational techniques such as:
conversational learning,
social learning,
automatic enrollment.
Such thoughtful alignment of learning and technology brings a remarkable 25% increase in organizational outcomes. And this number increases when leadership development programs are applied to the staff beneath senior levels.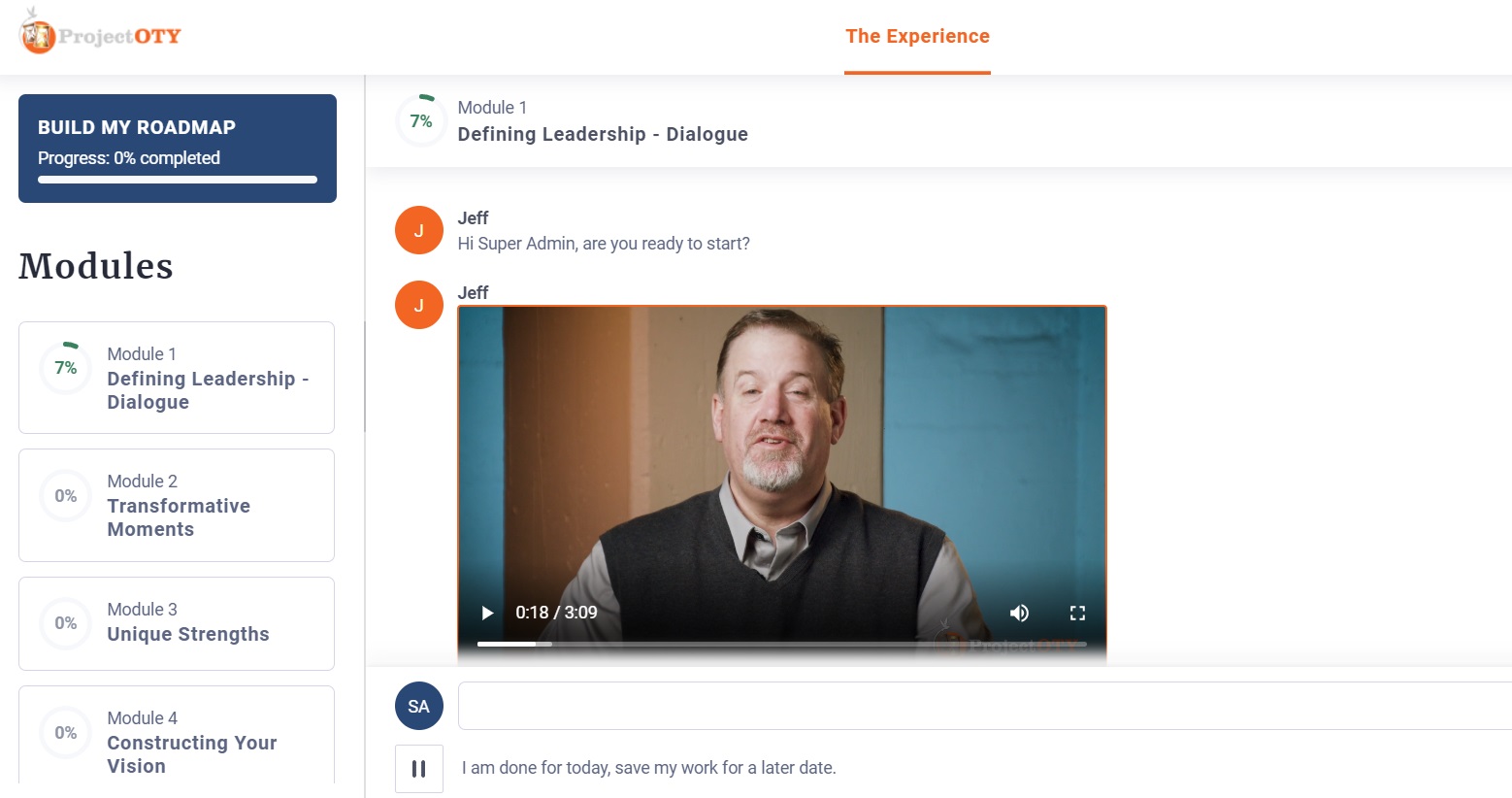 An example of interactive training software for leadership development for enterprise top management and personal accountability for employees
"The experience working with Belitsoft has been seamless and supportive. We look forward to continuing to build out the ultimate vision of what we have in mind for this unique personal leadership development program. We think that's awesome and appreciate the partnership with Belitsoft in helping us develop a framework for delivering this game-changing experience."
Jeff Otis
Founder of ProjectOTY

While your competition underestimates the role of leadership training, let's create a powerful leverage for leadership development for your enterprise. Give me a call or drop a message to discuss your case in detail.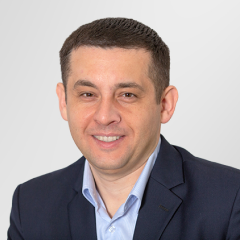 Written by
CTO / Department Head / Partner
Recommended posts
Belitsoft Blog for Entrepreneurs
Portfolio
Portfolio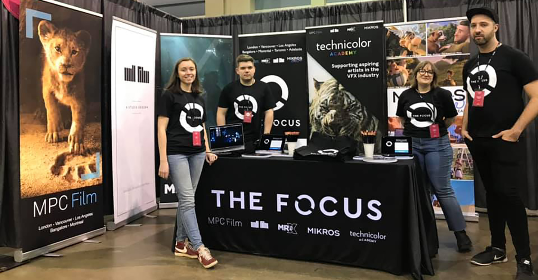 Technicolor SA is a global corporation with over 100 years of market presence. It provides various services in video pre-production, production, post-production, and distribution. Technicolor has a team of 17,000 people across many locations around the world, including the United States (Los Angeles), Europe (Paris, London, Berlin), Canada (Montreal, Toronto), Australia (Adelaide), and India (Bangalore).