Hospitality and travel service providers are now forced to go the extra mile to win their customer's recognition and loyalty. They demand high quality digital and mobile experiences, competitive pricing and real-time service tailored to their preferences and concerns.
Involved in hands-on end-to-end development of hospitality and travel solutions for 3+ years, Belitsoft knows how to effectively leverage the latest technologies like Business intelligence to solve complex operational challenges and gain market share, converting an indifferent guest into a loyal client.
Whether you want to build a brand-new hospitality and travel software or advance existing infrastructure, we'll take on the mission to optimize your day-to-day workflows, ensure lasting guest experiences, generate new revenue streams, and meet constantly changing industry demands.
Our services include
Hospitality and travel software development from scratch
Hospitality and travel software customization and integration
Hospitality and travel software implementation
Hospitality and travel software consulting
Hospitality software solutions
Travel Portals
Our team develops both B2B and B2C online travel portals with capabilities like central booking management, travel content mapping, revenue management system, and layered access for the travel agency. We provide professional services on integration of your travel portal software with popular GDS, XML and any API to add modules like social media, price comparison, mobile ticketing, payment gateways, etc. to provide the best travel management experience.
Booking engines
Belitsoft developers can help you build online booking system with smooth integration with tour operators and travel agencies software. Your customers will be able to book a flight, accommodation, car rentals or make other travel arrangements with access to special offers, reminders - all via a single platform self-service.
Travel agent software
Our expertise in hospitality and travel software development brings industry knowledge to solutions that help individual travel agents and large travel agencies to handle their operations, keep a record of all accounts, coordinate all activities and changes, communicate with clients, etc
Hotel property management (hotel management software)
Our experts construct hotel management software and intuitive tools for both single- and multi-property sites so that to facilitate the huge scope of routine tasks specific to this industry, thus saving human resources and associated costs. Enhance your hotel management software with front & back office modules for individual guest management, billing, and budget analytics.
Document Management System
A document management system enables centralized control over all enterprise files, be it a restaurant, resort of multi-location hotel network. Businesses of all sizes are able to better organize, process, and secure their records and other critical information from data loss and unauthorized usage while increasing overall business productivity.
Payment Management
We help travel and hospitality vendors to control every aspect of business operations, automate their billing and payment processing, handle real-time charges, manage invoices, estimate detailed transaction statistics and reporting, send payment reminders, and store custom-made payment terms.
CRM for hotels
A custom CRM system for hotels is built around unique goals of your business. Such a solution lets you not only effectively manage your relationships with existing customers, but also increase the attractiveness of your business for potential ones. Capabilities like customer lifecycle and workflow management, data analysis and statistics generation, features like campaigns, loyalty programs, surveys, guest feedback, etc. allow hotel managers to track and optimize all the stages of building relationships with the customers as well as find new marketing opportunities.
Data-driven business intelligence for hotel management
Hotel business intelligence software solutions provide a powerful view of all your company activities. These real-time insights allow hotel managers to see their guests' preferences and adjust their experience and service offerings to the way customers expect for utmost loyalty. A clear picture of your performance and benchmarking against your competitors enable confident, data-driven decisions.
Mobile app development for hospitality
Our team is well-versed in all modern mobile technologies. Whether you need a standalone task-specific app or software that would mirror the functionality of your desktop hospitality system, we build intuitive mobile solutions for airlines, agencies, and travelers that run on smartphones, tablets, and wearable devices. With a mobile app, it is easy to streamline operations, increase brand awareness and enhance customer engagement.
Consistent quality
We deliver great service - a fact which is proven by 4,9/5 rating on Clutch (based on 14 reviews in 2019) and positive reviews from customers.
Domain knowledge
We are responsible for more than just coding. Our expert level solutions will enhance your hospitality or travel business and increase your profits.
Result Orientation
Process is important. But we focus on the best possible outcome to produce a product or deliver a service.
Portfolio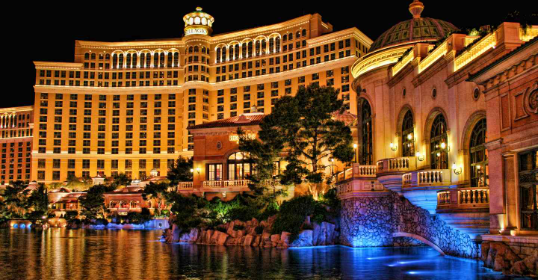 Our client is a startup owner who came to us with the idea to develop a new Business Intelligence System for hotels. He needed more than just senior-level experts who are able to choose the right architecture of the new system - he needed a team that could deliver enterprise-level analytical products.