Software development company Belitsoft has significant experience in creating successful custom SaaS applications for different industries. We have helped businesses from the USA, the UK, Israel and Europe (both startups and enterprises) to cut costs by outsourcing development of their SaaS products in Europe. Check out our recent SaaS case studies.
SaaS Development Services we provide
Software Team Augmentation for SaaS Product Companies
SaaS Product Features Development
Migration to SaaS
Mobile Development for SaaS Companies
SaaS Startup Development
SaaS UX design
SaaS Form Building
SAAS Consulting
Software Team Augmentation for SaaS Product Companies
Augment your US-based development team (or other locations) with the outsourced SaaS development firm Belitsoft to operate on a 24-hour basis!
Out-sourced and out-staffed teams
Belitsoft provides UI/UX designers, senior architects, platform front- and backend SaaS application developers, lead engineers, scrum masters, product managers, cloud architects, delivery managers, and project managers.
With Common or Specific Expertise
Belitsoft SaaS app development company provides developers with:
proficiency in the most common cloud platforms;
domain expertise in key industries;
capability to integrate sophisticated infrastructure.
Flexibile
We provide SaaS developers as contracting resources.
Later in the project, the number of team members can be reduced or enlarged to the necessary quantity of teammates to fit your needs.
You can continue working on the source code produced by Belitsoft using your own SaaS platform developers.
We're extremely flexible and allow you to transit from an out-sourced to an out-staffed model.
Synced Mentally With Your Team
Fill in the necessary positions from cultural and engineering perspectives, work with persons who understand the US business climate and are easily adaptable to US businesses requirements.
Supplement your development staff, support your internal team's development efforts, and create a hybrid composition with engineers working virtually in tandem, side by side with your existing team members.
Quickly and cost-effectively get key resources, onboard them, and scale your team with highly capable members to meet the emergent market demands.
SaaS Product Features Development
If you want to improve some of the features within your SaaS application, our SaaS software developers listen to your specifications and develop an initial frontend view along with backend support.
We work diligently to conduct product testing and ensure that each solution we produce is functional.
Then, we review it with you. Your team can test it. We get feedback, be it good or bad, and we revise from there.
If it meets all the requirements, you push it to your production environment for the end-users to utilize.
As a part of our SaaS product development services, over time, we add more and more components and features covering integration, reporting, and other functionalities.
Partner with Belitsoft SaaS application development company for ongoing custom SaaS development if you have a very aggressive timeline, and need to maintain and add most requested features from your customers to an existing SaaS platform that you have developed.
Migration to SaaS
If your company primarily did development in-house, and now faces that moving into the cloud space is a bit outside of your realm of expertise, hire Belitsoft SaaS software development services company.
We help you develop a multi-tenant distributed SaaS application based on your existing on-premises application.
Get a cloud-based version of your on-premises software packages! Easily grow and integrate with other systems and cloud products.
Meticulous Project Planning and Documentation
Belitsoft takes projects out-of-house, manages the requirements-gathering process, and converts requirements to functional stories that can be interpreted by SaaS app developers and engineers.
Our specialists are very thorough in our requirements gathering and documentation, which leads to no stone being left unturned.
Well-Known Project Management Tools
We use a suite of tools for project management, including Jira and Confluence. For example, the user stories are entered into Jira, and we manage them from there. We also use code repositories like GitHub and Bitbucket.
No Question Goes Unanswered
We have weekly status meetings. We release bi-weekly sprints and give functionality demonstrations. No question goes unanswered, since our people with expertise in all areas of development are always present.
Mobile Development for SaaS Companies
The mobile version is a very good value proposition from a SaaS business because you could have a larger user base.
Do you need to build a native iOS or Android version of your B2B/B2C SaaS platform or launch your MVP to get great responses from the users and achieve lots of traction?
Hire Belitsoft SaaS applications development company to create your smoothly working and well-designed mobile app, put it on Apple App Store and Google Play Store, and get 5-star reviews and a high adoption rate.
Mobile SaaS App Development Services
Belitsoft is your partner to take on both the design and development parts. Start by presenting us with your idea. Then, we create a document outlining milestones to make the project happen.
UI/UX Design and Frontend Development
We can use Figma to design the app entirely, including the storyboards and user journeys.
Your app will be built using the native script, so it natively renders the appropriate way on either iOS or Android.
We develop all necessary functionality like splash screens, home screens, search bars, side menus, category list screens, and detail screens, as well as "my favorites" functionality, "notes" functionality", offline functionality, and user installation process.
Mobile SaaS Backend Development
We work on the frontend/backend and do all of the mobile technology including developing custom APIs and integrating multiple third-party APIs.
Belitsoft also provides the development of a back-end site where you can easily make changes to the database and monitor all of your app users including adding and removing them, post banners and seeing metrics like how many users are onboarding and interacting with your app.
SaaS Startup Development
Do you want to build a SaaS solution from scratch, something nobody has ever done before? Looking for a SaaS programmer who will help you in translating your ideas into tools on a screen, and program them into a functioning SaaS platform?
Hire Belitsoft to handle the full life cycle of SaaS product development, starting with wireframes and mock-ups and advancing through the launch. We also help design the long-term roadmap for Proof-of-Concept and MVP delivery.
We do all kinds of coding work and IT management for you:
designing the platform to be usable by business users, not just technology staff;
writing code;
working on the backend;
database management;
server management;
API work;
writing the certification, architectural, and security documents around your SaaS software.
Why Belitsoft SaaS Product Development Company?
SaaS companies we have developed software for - go on and get funding as well as get the highest possible positive feedback from customers and users.
You are not just another customer to us, we care about your work.
We work with startups, so we understand that you have budget constraints.
Select What type of SaaS Developers you Want to Hire
Thought Partners
Take the time to understand your primary product or your customers' profile.
Come to you with solutions, not questions about where you want things.
Suggest better ways to implement the architecture that enables you to scale the business.
Just Coders
Just care about signing you up, getting an upfront deposit, and doing whatever they're told.
Just intake an issue ticket and process that feature or bug.
Constantly ask your questions like where you should put a component (the login button and other things).
SAAS Consulting
Do you have a very nebulous idea of your SaaS app? Don't know what you want or what it would look like?
Hire us as consultants to advise you on how to do things better and receive consulting from our side, including advisory prototyping.
We answer all of your questions, in-depth, from scripting on the UI to design to database technologies.
We come up with examples, suggestions, and recommendations.
Code Review
We also can make a code review prior to bidding on the project to weed out inquiries that are not serious (and avoid wasting time) and better understand the work to be done instead of under- or over-bidding due to unknowns.
Startup Project Management
Give us minimal input, and we take control of the projects and run them.
We provide thoughtful estimates for our sprints and then deliver on those expectations.
Transparency
You know who's responsible for which decisions. You don't need to stress about work not being done and have the ability to see eye to eye with developers.
We have productive presentations and demos of what's been achieved in a sprint.
You can see what the tasks are on a page that we share, so it's easy to register issues and assign them to people in our team.
If you have questions, we come back to you to provide clarification.
Agility
We adjust our timetables to make the schedule work for you.
If something is urgent or critical, we know how to prioritize our actions for you.
SaaS Security Best Practices
Never have to worry about data integrity and security with us.
If you build a security solution, everything will be done in-house, and the work won't be outsourced to unknown third parties.
Already made presales before the software actually launched, and have a massive interest in the market? Hire a Belitsoft SaaS software developer to make the product come out of its alfa and beta phase into the market!
SaaS UX design
Having a great user interface is important for the adoption of a SaaS product and bodes well for its future.
Hire Belitsoft to support you with the design aspects and to get very good feedback from your SaaS app/platform users on the UI/UX, look and feel, and intuitiveness.
Design Consistency
We are in charge of the design and user experience parts of the application based on

your visual standards

.
Our designers are competent at UX designs and creating graphics

on your color schemes

, icons, logo, and page layouts as well as animated design.
Initial Design
Approach Belitsoft with what you think is important (mockups, processes, or just ideas), and then we start to work on designing the solution.
We implement a bright and energetic design that engages users with your complex SaaS platform.
Special care will be taken when designing if your app's users aren't very tech-savvy.
Programming
Then we take the designs and create the technical capability you want.
Post Launch UX Improvements
After launch, we'll find out how your app works for your users to understand it deeper. Any improvements your clients suggest to you, Belitsoft executes flawlessly.
Form-based SaaS applications development
In a nutshell, some SaaS applications are various electronic forms. Such SaaS products are for clients who still complete forms manually, in person to help them streamline their workflows.
Belitsoft is experienced in creating custom electronic forms, including:
forms that can be triggered and processed based on complex conditions. For example, sending internal and external email communications and recording messages on your SaaS platform;
user-friendly multiple layers of forms for SaaS web interfaces.
Belitsoft SaaS software development company does all the backend work: field logic, field validation, data mapping within the forms, and forms within forms.
We also create an administrator portal to manage forms, communications, and other properties.
The way we build SaaS applications
Statement of Work (SOW). Before the development process, we sign a SOW that defines in details how we will develop your project, shows you budget, duration, Scope and Warranty Periods and much more.
Software Requirements Specification. We will gather requirements and create a project's specification if it is needed.
Architecture designing. Creation of core SaaS solution multitenant modular architecture (Application Layer, Database Layer, and Infrastructure Layer), design specifications, and content based on the requirements and your business goals.
SaaS Application Programming. We pursue Agile-based development that makes our development process more flexible.
SaaS Testing. Operational, continuous, unit, load, and regression testing approaches, which cover SaaS security, performance, and scalability.
SaaS API Integration. Third-party API Integration (with legacy systems) and easy-to-deploy Data Integration (with on-premises back-end systems and databases).
Deployment and Training. We help you navigate through SaaS application adoption to minimize total cost of SaaS product ownership. We also strive to automate a SaaS application as much as possible to minimize the time spent on service assistance.
SaaS Maintenance and Support. We provide you with 6-month warranty with SLA (Service Level Agreement) on the developed Saas solutions.
Enhancement. Business environment and requirements are constantly changing. New functionality can be easily added to SaaS applications anytime it is needed and without delay.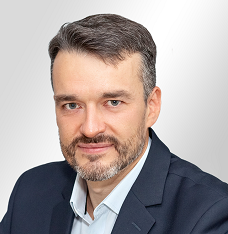 Written by
Partner / Department Head
"I've been leading projects and managing teams with core expertise in ERP, CRM, SaaS development in the Healthcare, Financial and other domains for 15 years."
Recommended posts
Belitsoft Blog for Entrepreneurs