As one of the experienced SaaS development companies, we know that the way to get profitable startup idea is not to try to think of startup ideas (including SaaS development). It's to look for problems, preferably problems you have yourself. In fact, for many entrepreneurs, successful business ideas start out as solutions designed to address a challenge they face personally. Solving the problem that frustrates you may be one of the best ways of finding an idea for your startup. Look at these tech entrepreneurs who turned their problem into success.

#1 THE STORY OF CHRIS NAGELE: "It was just a big pain and I didn't want to do it"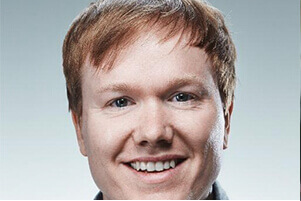 Chris was 19 years old when he started working as a software developer. He was doing PHP development and building brochure (Flash) websites for Philadelphia's local bars and clubs. In 2000, he founded Wildbit as a web design shop. On October 2007, he launched a startup, Beanstalk (a private code hosting SaaS platform for developers that now allows writing, reviewing and deploying of code). According to Chris' wife Natalie, today Wildbit is a multi-million dollar company that has more than 100 000 clients (companies) of this and some of their other products.
From where did the idea for Beanstalk startup come to Chris? He needed to deal with his own pain.
It just came out of a need of our own. We were managing our own subversion repositories in-house (SPN repositories). When a new person joined the team or needed to access our code in order to work with us, I would have to go into config files and the server and do all this stuff. It was just a big pain and I didn't want to do it. I said, "There has to be a better way, some easy way to save, click, add user, and manage your repository." But there wasn't.
And we asked a few friends and said, "Would you ever put your source code on somebody else's server?" And they're like, "No, you're crazy." We did it anyway and, you know, Beanstalk became like our big product.
#2 THE STORY OF JOEL GASCOIGNE: "This became quite cumbersome, and so my idea was born"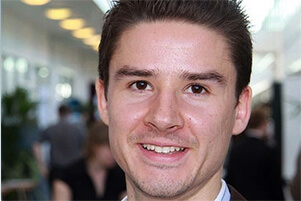 Joel Gascoigne was working full-time as a freelance web developer. During that time, he had several projects that he considered as startups, but all of them were not very successful. In October 2010 he launched his new startup, Buffer (a SaaS platform that now automatically updates your several social media accounts and allows scheduling posts for the specific time). Today Buffer has more than $1,000,000/month in recurring revenue (2017).
Joel Gascoigne had a hobby and needed a tool for himself to get more out of it.
"The idea for Buffer came to me after I had been using Twitter for about 1.5 years. I had started to share links to blog posts and quotes I found inspiring, and I found that my followers seemed to really like these types of tweets. I would often get retweets or end up having a great conversation around the blog post or quote. That's when I decided I wanted to share this kind of content more frequently, because the conversations being triggered were allowing me to be in touch with some super smart and interesting people."
Then Joel decided to find an app for himself. But the current solutions lacked crucial built-in features or required a lot of manual operations – hence, he needed a custom software development.
"So, with my goal of sharing more blog posts and quotes, I started to do it manually. I quickly realized that it would be far more efficient to schedule these tweets for the future, so I started to use a few available Twitter clients to do this. The key pain I ran into here was that I would have to choose the exact date and time for the tweet, and in reality all I wanted to do was to tweet "five times per day." I just wanted the tweets to be spread out so I didn't share them all at the same time when I did my daily reading. For awhile, I used a notepad and kept track of when I had scheduled tweets, so that I could try and tweet five times per day. This became quite cumbersome, and so my idea was born: I wanted to make scheduling tweets 'x times a day' as easy as tweeting regularly."
#3 THE STORY OF BRYAN HELMIG: "It was boring work"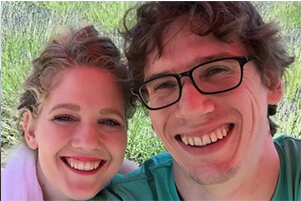 Bryan Helmig was doing a lot of freelancing for small businesses in Columbia, Missouri. He and his friends were helping companies integrate their many business services with one another. In October 2011, they launched a startup Zapier (a SaaS platform that enables easy data integration between 750+apps). Zapier does not disclose its financial data, but it may have close to $7 million in annual revenue (2016).
Bryan Helmig had many boring repetitive tasks during his job as a software developer.
"Wade Foster (co-founder of Zapier): "We'd set up Wordpress sites, create forms and little lead gen things for them, and we'd often get asked to do a lot of API grunt work. A customer would ask, "can you get our PayPal sales into Quick Books for us, or get our leads coming from this Wordpress site into our CRM or mailing list for us?" So we'd write a little API code, set it up and it would work fine. The customers liked it and they'd pay us our rates. It was boring work but it paid the bills".
There was an absence of solutions to make his job less boring. So Bryan decided to create one.
"Bryan came to Wade Foster and said, "I think we can build a tool that productizes this API work we're doing so that the end user can set this up themselves and wouldn't need to approach persons like us." So we teamed up with Mike and for the first year of Zapier it was this side project we were doing on top of our day jobs. Mike was actually still in school at the time. We just worked as often as we could to get the app launched and off the ground, trying to get people using it and to a place where we could finally go full-time on it. "
#4 THE STORY OF DANNY WEN: "We started looking at problems that we were having"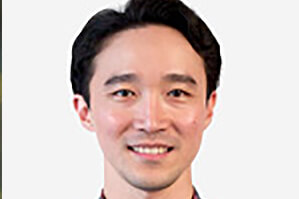 In 2000, Danny Wen got his degree in computer science from the Cornell University (Ithaca, New York). In 2003, he started a two-person agency to provide web design and web development services. In 2006, they launched a startup, Harvest (a SaaS platform for developers that now allows tracking time, invoice clients, collect payments, and send estimates). According to Danny Wen, today, it is a multi-million dollar company with 40 000+ customers, and 51 employees (2017).
Danny Wen discovered that it was not very interesting to track time and send invoices to their customers manually or with the help of not very convenient tools, so he decided to find a more appropriate solution.
We started looking at problems that we were having as a consulting company. As our business grew, we looked for tools to help us scale. We searched for a way to easily track time and invoice for our services. We started to think about how we could make that process better. As an agency, we've been using Excel for timesheets for our clients, and we thought, it would be so much easier if this was on the web. We wanted a better way to put timesheets on the Web as well as actually track time while you work on the Web.
At that moment there were no matching apps. So he decided to create one for himself.
We wanted a service that innovated with technology. We couldn't find one… So we decided to invest our own time, energy and money into creating it. What we're doing is taking a look at time tracking, time recording and online reporting for small businesses and reinventing all those things. We looked around and didn't see anything like what we had in mind, so we decided: "okay, clearly we're capable of taking a product from idea to launch, why don't we do it for this?" We were building the product for ourselves.
#5 THE STORY OF MATT HARRIS: "It was painful. They didn't want to be working on it"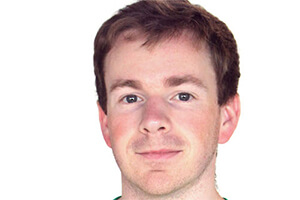 Matt Harris was the "typical nerd who started programming when he was ten or eleven". He and his friend were working on different startup projects as contract developers. In late November 2012, they launched a startup, Sendwithus (a SaaS platform that now allows marketers to test different variations of so-called transactional emails without having to involve a developer). Sendwithus does not disclose its financial data, but it raised $2.3M in 2014. Today it powers more than 10M emails each day, and process over 100M API requests between its customers and their Email Service Provider (ESP).
Matt Harris had many boring repetitive tasks during his job as a software developer. The process started feeling "Groundhog Day"-like.
"We really focused on transactional email, like welcome emails after web site sign ups, Facebook or LinkedIn message alert emails. When people build apps, those emails end up being stuck in source code. It was painful having to edit all of those files. We build some one-off products, to let marketing people manage their email templates without bugging us. We ended up building tools to off-load the work we didn't want to do."
The market was untapped and there was no viable solution and no real technology in place.
"Brad Van Vugt (co-founder of Sendwithus) said, "this is stupid, we just kept building the same thing over and over again, so that's when we kind of took our heads out of the sand. We started looking at the market. We were lucky to have friends working at Dropbox and Amazon who were happy to talk about how they handle transactional email (not well), which got us thinking that not only do startups need this, but there are really big companies who have the same problem. Amazon had a team working on this problem, and they didn't want to be working on it. None of the companies we talked to were happy with their current system"
#6 THE STORY OF NATHAN BARRY: "It was just too frustrating to use that interface and to go through that"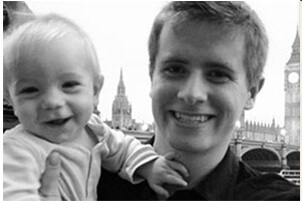 Nathan Barry sometimes describes himself as a self-taught IOS app developer. At one moment he became obsessed with the world of audience building and book publishing. During that time, he wrote 3 books, 2 courses, and built an email list of 37,000 subscribers. In October 2014 he made the decision to walk away from the book and training business and focus full-time on his startup ConvertKit (a SaaS platform that now helps professional bloggers to grow their email lists and sell courses). Today ConvertKit makes $480,000/month in recurring revenue (2017).
Nathan Barry had realized that email marketing is, probably, the best way to sell his books and courses.
"I had no audience really, when I started writing the App design handbook. But I just started writing a blog post, getting people to sign up for my email list, and all this helped, when I launched, as I had 800 people on the list, and did $12,000 in the first day. I learned that email was so amazing and so powerful."
Then Nathan decided to find an app for himself. But the current solutions were hard to use or were lacking crucial built-in features; hence, he needed a custom solution.
"Email courses, or follow-up email sequence are really powerful for getting people to come back and buy, but you should automate that. If you give away a sample chapter on your sales page [and get subscribers], you should remind them over time to come back and purchase. But it was such a pain to set that up in MailChimp. The autoresponder follow-up sequence would make me a bunch of money, but I didn't set it because it was just too frustrating to use that interface and to go through that. You had to create a bunch of different lists, and it was also a pain. I also wanted to know about the conversion rates for my forms - I had to either use an outside plug-in, or go calculate it with Google analytics. And I thought "okay, there are always best practices, what if I built a tool that had all of them built in by default? After trying to find a painful problem to solve, I decided to solve one of my own: email marketing. That journey led me to create ConvertKit, my dream email marketing application. No more hacking together a system using other off the shelf providers — I built ConvertKit to follow the best practices I use, built in by default".
#7 THE STORY OF BEN CONGLETON: "We suffered through software that didn't really meet our needs"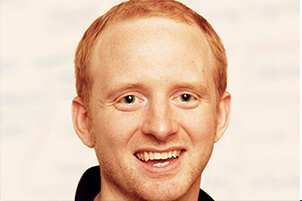 In 2006, Ben Congleton got his Master's Degree in Computer Science and Applications. In 2009, with initial funding by seed accelerator Y Combinator, Ben and his friends built Olark (a SaaS live chat). They made their first million in sales in 2010. Today, this app is used by 12000 paying customers worldwide.
The initial idea of the software that should solve their own pane was born 10 years before Olark was launched.
"In the late 90s, I co-founded a web hosting company with some friends. We used instant messaging clients to talk to each other, and wanted a way to connect instantly with our customers too. We looked around for solutions and finally found live chat software that was built for call centers, but not for really small teams like us. The software was clunky, but it was so valuable that we committed to using it. Live chat became essential to the growth of our business. It allowed us to connect with our customers, explain our value proposition, and make the sale. Live chat was really valuable, but we suffered through software that didn't really meet our needs. At that time, almost all chat platforms were built for giant call centers. We ended up paying a lot of money for a solution that didn't really fit our needs.
Ten years later, we realized that there was an enormous opportunity to build a beautiful, easy-to-use product that felt and operated more like the chat we were using to talk to our friends online, like GTalk. Our hope was that by making live chat easier to use, we could unlock the value of talking directly to your customers for every business that sold online. Then, Olark was born."
#8 THE STORY OF CHRIS KELLER: "There has got to be a better way for this"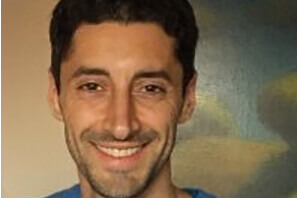 Chris Keller has a degree in Computer Science from Virginia Tech (2003). In 2007 he launched his app FollowUp (an email reminder SaaS), but he didn't get the first paying client until 2011. FollowUp was acquired by Argon Technologies in 2014. Now Chris Keller is an investor.
Chris Keller built this app to solve a problem he had.
"I was reaching out to people that I met at conferences. So every time I emailed them, I go to my calendar and put, like, "Email Bob, if he hasn't replied". Then the Google Calendar reminder comes in, and I'm like, "Who the hell is Bob? And where is that email?" So, I was like, "There has got to be a better way for this." So one day, I was like, "You know, I really wish I could put the reminder on the email when I send it, and it brings back the email to me. And so, I started thinking about, how can I do this? And I thought, well, if you could somehow use the BCC field, only I can see it, they can't, and you can indicate when in the form of an email address. And so that was literally when it was born, and I built the first version in a week after I thought of it. I built it as a service that anyone could use, but I was the only one using it."
As a primary user, he knew exactly how to improve the product.
"I kept tweaking follow-up for my own needs. The fact is that when I used my own product, I knew where the deficiencies were just in terms of my own use of Gmail. I'd be like, "Oh I wish it would do this!". And I'd add it in. And they're all just little tweaks in my spare time. And I feel with my email product being the number one user, I was able to do a lot of good development that actually made sense for the product. When FollowUp got out to more of the general public, I certainly got more feedback than from just my own usage".
#9 THE STORY OF BRANDON PEARCE: "I used to get frustrated"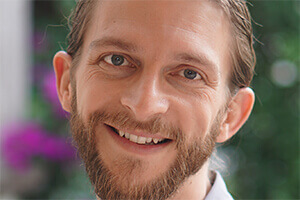 Brandon Pearce received his B.S. in Computer Science in 2005. In 2004, he launched his startup Music Teacher's Helper (today, it is a 6-figure SaaS that helps music teachers manage their private music teaching studios). In 2009, Brandon sold almost everything he owned and began traveling the world with his wife and two daughters (now three), while continuing to run his business.
How did Brandon come up with the idea for his startup?
"When I was teaching private piano lessons, I used to get frustrated trying to keep track of when all my students' lessons were and how much they owed me. So I wrote a little program to keep track of their schedules and payments. Students could login to see when their next lesson was and how much they owed. It saved me lots of time and headache. Soon, other teachers saw what I was doing and wanted it for themselves, so I decided to make it available to others. I listened carefully to feedback from my customers and improved the program a LOT over the next few years, adding everything from automatic invoicing, to on-line payments. Now it does pretty much everything except teach the student, and teachers love it!"
#10 THE STORY OF BRIAN WONG: "TAKE ADVANTAGE OF AN OPPORTUNITY WHEN IT IS PUT IN FRONT OF YOU"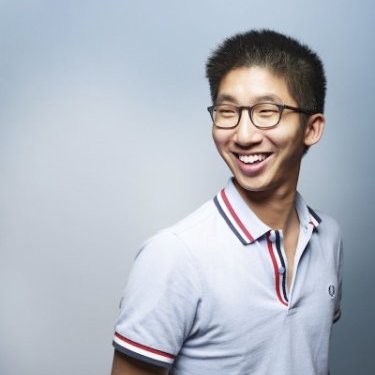 Brian Wong was 19 when turned his idea into a $20M/year business. His company Kiip (pronounced "keep") offers a SaaS rewards platform for virtual achievements. Kiip started with $300K hand by True Ventures, and today they have received $32M in total funding 8 rounds.
In 2009 Brian graduated from the University of British Columbia. Five months after being hired by Digg, Brian was laid off and had to go back to Vancouver since his visa expired.
While thinking about the next move, Brian remembered how he was flying on a plane where passengers all were playing mobile games. He noticed that advertising was being shoved at these experiences in a very unnatural way. So the main question was how to make banner ads and interstitials more attractive to the consumer.
Within a week, Brian generated ideas for what he thought was a better alternative: having brands offer rewards (e.g. products, gift cards, etc.) inside mobile games. In the following weeks, he showed his idea and asked for feedback from anyone who would listen including baristas at Starbucks or cab drivers.
However, Kiip was just an idea, and Brian needed a sustainable livelihood. While he was looking for a job in business development, he shared the Kiip idea with job hunters and many of them advised him to build the company; a few of them introduced him to VC's, one of which was True Ventures.
"So I basically just showed them the idea, and said 'tell me how it works.' And they're like, 'well, we give you a term sheet and we give you money and you build a company and then we own a piece of your company.' I had no idea what vesting meant, or cliffs, or anything like that. I had the textbook version of it that I learned in college, but I didn't know what it meant in the startup context."
Having partnered with game developers who would host the rewards weren't the main problem since Kiip could attract them if there was money. The primary challenge here was to find brand partners who say yes to offer rewards to gamers. So Kiip had to be creative.
"At the start, we falsely funded one side of the platform. We bought gift cards from these brands, even though they weren't our clients, and we'd use those as rewards. It actually worked out really well, because then we could go to Nike and say, 'hey, look how many people liked your reward, even though you didn't actually spend money it?'."
That "game plan" helped Kiip find some key early partners. However, a big brand or two didn't make the business, so Brian had to develop his tactic correctly.
"Nothing is ever as amazing as it seems, and nothing is ever as terrible as it seems. So you'll do a deal that you think is going to be life-changing and that deal ends up giving you 10 grand, and you'll try to do a deal and you'll lose it and think 'oh my god we just lost this really important deal my life is over' and then nothing bad happens. That's usually how life works. [...] You can never expect to do anything right the first time. Be willing to fail, and know what all of the possible outcomes are. This is so important as a founder: whenever you do anything important, lay all the possible scenarios out in front of you, from best to worst, so that you don't get surprised when something happens. The number one key to ensuring that you don't react irrationally is to not let yourself be surprised."
#11 THE STORY OF NEIL PATEL: "I JUST WANTED TO BE RICH"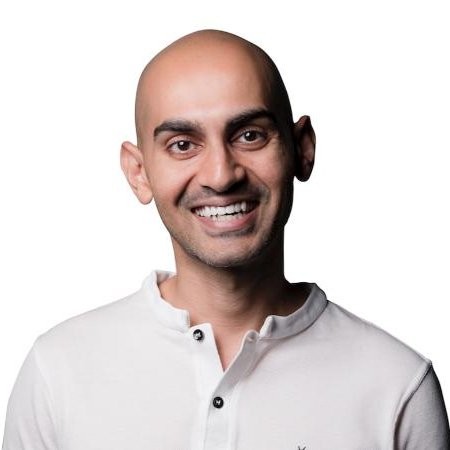 Neil Patel is the co-founder of brian wongCrazy Egg (web analytics tool), KISSmetrics (customer engagement automation platform), and Neil Patel Digital (marketing consulting firm).
Well, what are the lessons Neil learned from building three successful businesses?
Neil started his first business, Advice Monkey, an online job board, at the age of fifteen. His motivation was simple: to be rich. However, the idea failed to succeed, giving him the first painful business lesson.
"It made me realize that money isn't everything. If you're just working for money, you're going to get burned out very quickly. You have to find something you're passionate about that solves real problems for people. Advice Monkey didn't work out and it didn't work out because I created it for the wrong reasons. I wasn't passionate about it."
Crazy Egg was Neil's next venture, which has comprised 100.000 users for 5 years since its establishment in 2006. But, Neil and Hiten Shah, his co-founder, agreed that the company could grow faster if they keep a free plan.
"We used to have a free plan at Crazy Egg and decided to stop making it available for new customers. It was a short-term great decision for increasing revenue but I believe it was not the best decision for the long-term. If I'm starting a new SaaS business today, I would highly consider having a free plan that you invest resources in and plan on keeping forever."
Neil and Hiten's second SaaS business, KISSmetrics, was one of the groundbreaking SaaS companies who has made money on content marketing. Another lesson Neil learned was that he should write content to help his paying customers solve the problems they had.
"When we first started off, we would just write content that would generate traffic, as opposed to content that specifically benefits a potentially paying customer. It was a mistake. We would teach people how to optimize your blog or optimize in search engines, but our paying customers aren't bloggers. Our paying customers are typically SaaS business and Ecommerce sites."
Nearly every successful business will agree it's challenging to stand out amongst the competitors that are mushrooming at breakneck speed. To stay on top, Neil advice to execute faster and go for distribution.
"A lot of companies, especially early on, look to optimize for revenue. Although revenue looks good, the company that's going to win in any SaaS vertical, especially early on, is the one that has the most distribution. So if you have the biggest, largest user base out there, eventually you can figure out how to upsell, monetize and reduce churn. Don't worry too much about revenue, focus on distribution."
THE BOTTOM LINE
'Do what you can, with what you have, where you are.'
Theodore Roosevelt
Where do startup ideas spring from? What are the best ways to brainstorm ideas for a startup? How do entrepreneurs come up with new startup ideas? What are good startup ideas for 2017?
«The way to get startup ideas is not to try to think of startup ideas. It's to look for problems, preferably problems you have yourself. The very best startup ideas tend to have [the one crucial thing] in common: they're something the founders themselves want» (Paul Graham, a co-founder at Y Combinator - one of the top startup accelerators in the USA).
«You don't make an innovative and ground-breaking product by asking people what they need, you do it by identifying the problems that people want solved and creating an elegant, approachable solution» (Cliff Gilley, Product Leader & Agile Evangelist at Product Management Consortium (Seattle, Washington).
But every idea needs a validation. Take a look at founders of these startups, which later became multimillion-dollar SaaS companies – they used a "minimum viable product" (MVP) approach to validate their ideas.
Other articles you might be interested in: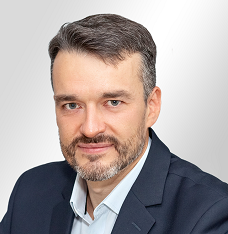 Written by
Partner / Department Head