Project Manager - is an expert who is responsible for project management: designing and prioritization, tasks scheduling, control, communication and rapid problem solving. It's a non-technical profession, but majority of people are former developers, quality testers or from customer service department.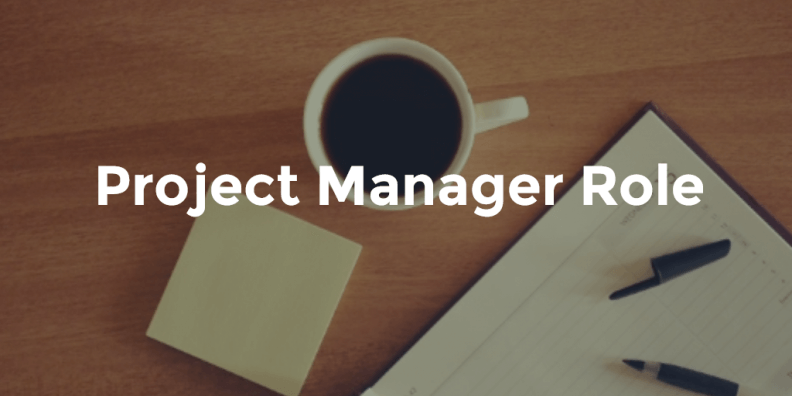 Tasks and responsibilities
Project manager's primary duty and responsibility is bringing customers' idea to implementation, using existing resources in time. Within the scope of this task PM should create a development plan, organize a team, adjust the project work, provide feedback between teams and the client. Also PM needs to eliminate any obstacles for teams and control the quality and delivery of products within the time limit.
On the one hand, Project Manager's tasks can be classified as tactical and strategic.
Tactical – solve daily project problems, remove any obstacles including team members' issues.
Strategic – coordinate the overall project goals, its path and project status.
On the other hand, PM's tasks can be divided into 3 groups:
Project and customers goals achievements (effective tasks implementation to ensure a high level of customers' satisfaction);
Achieving company's objectives (financial indicator);
Achieving objectives of team members (motivation, assistance in career goals implementation, conflicts prevention).
The main task for project manager is to make it work! That means that the team will give a result within a reasonable time with a decent quality level.
Project manager responsibility:
Project documentation monitoring;
Drawing up a project plan;
Different terms agreement;
Possible risks analysis;
Participate in selection and project members approval;
Product segmentation into the components and distribution between team/contractors;
Required resources, working environment determination and distribution within the team;
Definition of team tasks (development, testing, working with requirements);
Identify priorities;
Team organizing around desired objectives;
Monitor the status of project and implementation of tasks;
Proper implementation of priority tasks and monitoring;
Issue tracking tasks;
Team retention in working condition and team motivation/satisfaction;
Creation of transparent conditions for better communication between team/all contractors;
All kinds of problem solving inside the team and with customers;
Communication with the customer and management expectations;
Project status report preparation;
Final solutions, demos and prototypes presentation to the customer;
Project manager's work can be divided into 5 ways:
Designing a new product or any new functionality;
At this stage the PM organizes a meeting with the technical architects and developers, announces the tasks that they have to do. As a result, the team determines the way of the development;
Planning;
At this stage, it is important to take into account all factors affecting the design flow, including staff qualification and the associated risks, dependence on third-party services, bug fixing;
Inspecting;
Daily multiple activity for understanding what is happening in the project. He should always keep an eye on;
Solving the arising problems quickly and efficiently;
Communication with the customer, team and involved staff at all stages of project development.
Project manager's typical day include:
Planning of the task queue for the current day;
Checking the teams' work

performed

in the past day;

Conducting of team meeting;
Communication with the customer by email, Skype, phone or meetings;
Work with the documentation, reporting;
Monitoring tasks;
Various current problems solution;
'Wake up, take the phone, check e-mail, if there is no title «URGENT» - brush your teeth. While having a breakfast, check your email and sort it out. Reply on «URGENT». Go to work, reply the emails, add tasks to your "to-do list" and prioritize.'
Pros & cons of project manager
The main advantage of Project Manager's work is to take active management participation: make decisions, organization of fast and quality product creation. Also he coordinates and controls the developers' activity.
Project Managers should like to work with people, that's the main issue. It's always new projects, new employees and new customers which in turn brings a new experience and knowledge, as well as the opportunity to apply the achieved skills. The ability to organize themselves as much as possible, which benefits not only at work.
The main disadvantages of this position:
Unlimited working hours, constant overtime perspective, the necessity to respond and solve urgent problems off time. Another negative side is high responsibility on the result even in case of an insufficient level of influence.
Sometimes it happens when clients are completely unqualified and do not trust the team and try to guide everyone, but at the same time don't know actually how to create software.
Thereby sometimes only talented people can handle this work, and that's why Belitsoft is here to help you.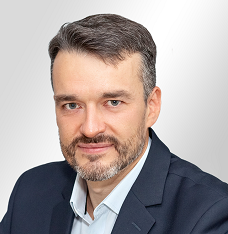 Written by
Partner / Department Head