Healthcare business intelligence is gathering health-related data from various sources, such as electronic well-being records, labs, eHealth/mHealth apps and smart wearables, governmental agencies, as well as related data from accounting tools, CRM platforms etc., then storing it and further analyzing/reporting. Healthcare BI tools integrate third-party medical research and pharmaceutical data to augment the in-house data. It's possible to combine internal data with information on current industry and market trends. Healthcare providers then leverage the insights on medical centers, clinics, hospitals, insurance vendors, research facilities, pharmaceutical companies, and data technology firms to improve patient satisfaction and financial performance.
Benefits of Business Intelligence in Healthcare
Consolidated and Protected Health Data
BI tools for healthcare can provide centralized access to clinical, administrative, and financial data, even when it's dispersed across multiple systems, forming a "single version of the truth". To ensure patient data protection, it restricted only access to allow personnel to comply with government regulations like HIPAA.
Applying BI systems supports a holistic view of the healthcare organization and identifies various irregularities, as fraud or embezzlement. They contribute to minimizing redundant work, too.
Improved Decision-Making
The technology of Business Intelligence enables timely critical patient care responses, particularly in emergency situations, and speeds up decision-making by arranging access to aggregated patient data in real-time and on the go through BI reports and dashboards embedded within the hospital apps and portals.
Business Intelligence software connects to multiple data sources and puts its info into a single, centralized repository known as a data warehouse. Then provides a comprehensive outlook of all organizations operations for considered decision-making improvement.
While answering key questions like "What happened?", "Why did it happen?", "What can we expect as a result?" and "What actions should we take?", definitely health-related business intelligence tools help to understand the past and present. Configured, it can predict the future with calculations made by data scientists.
In contrast to traditional management strategies that rely solely on personal views, Health BI offers a data-driven approach to decision-making while it strengthens the connection between individuals, information, and departments in the healthcare industry. Business Intelligence software eliminates the manual management of disjointed spreadsheets, since there is no use for exploratory analysis.
Reduced Healthcare Costs
Business intelligence generates actionable insights from large and complex data sets such as billing, patient medical records, and financial reports in a matter of hours, rather than days.
Coming from the research on clinical activities, supplies, logistics, costs, and outcomes, a BI helps turn data into timely resolutions. It connects and integrates for inquiry terabytes of info across providers, life sciences organizations, and insurers, to establish cost savings, trends, and best practices for effective treatments and medications.
With quick situational insights, unexpected challenges can be mitigated, and resources can be used more efficiently. By leveraging built-in AI capabilities, it is possible to predict and plan for future needs.
Avoid Costly Readmissions
BI software highlights the patients with a certain condition who are readmitted within, for example, 30 days of discharge. It determines the factors contributing to these readmissions, for example, medication non-adherence. Steps to address them may involve providing patients with better education and support to ensure they take their medication correctly or improving follow-up care after discharge.
Prevent Chronic Patients From Complications
Business Intelligence systems identify the patients with a certain condition are at risk for complications, like foot ulcers or kidney disease. In the case that these cases are fixed early, it establishes more targeted interventions and prevents high expenditures on developed complications. It may concern mostly medication management, acting as reminders for drug refills or pill organizers to help patients stay on track with their treatment regimen. Or it aligns remote monitoring programs that include wearable devices to track blood glucose or blood pressure levels and send alerts to healthcare providers if the levels are outside of the target range.
Optimize Healthcare Supply Chain Management
In the healthcare sector, supply costs are considerably high. However, leveraging data analysis BI tools holds great potential to bring down these costs. With healthcare supply chain analytics, you can identify and forecast variations in demand or potential supply disturbances, quickly recognize and address supply chain problems, and prevent or ease shortages of medical supplies and drugs. Through monitoring inventory levels and expiration dates, then evaluating usage patterns, it minimizes waste by pinpointing areas where overstocking is taking place and adjusting inventory levels accordingly.
Improved Patient Treatment
Predicting Surgical Complications
Healthcare BI tools with predictive analytics can determine a patient's risk of post-surgical complications, such as kidney failure and stroke. It should develop a special model collaboration with a multidisciplinary team comprising a surgeon, cardiologists, nephrologists, and other specialists. This predictive model determines which patients were likely to suffer a stroke, cardiac event, or die within 30 days of surgery. Health-related providers can use it at a patient's bedside to conduct pre-surgery assessments. Clinicians manage to inform surgeons of potential risks and better advise patients, resulting in improved care delivery.
Identify Patterns and Trends in Patient Health Outcomes
The organization uses BI tools to analyze data from electronic health records: patient demographics, medical history, and treatment outcomes. Healthcare providers commit a notice, for instance, the patients with a particular condition are experiencing longer hospital stays and higher rates of readmission compared to patients with the same case at other hospitals. The Business Intelligence team works with the hospital staff to examine potential causes, like delays in diagnostic testing, longer wait times for specialty consultations, and slower medication reconciliation processes. After they operate the data to implement targeted interventions, such as optimizing the order of diagnostic tests, reducing wait times for specialty consultations, and streamlining the medication reconciliation process. Because of this interference, the hospital succeeds in improving better patient outcomes.
Limitations of Healthcare Business Intelligence
Data entry, management, interpretation, and sharing can often rely on manual processes, which are prone to errors, particularly in the healthcare industry. Without a coherent system of accountability in place, these errors can accumulate and lead to further complications.
Healthcare data is a complex and heterogeneous collection originating from various sources and takes many forms. This includes patient profiles, healthcare provider information, pharmaceutical company data, disease registries, diagnostic tests, treatment options, and various types of visual data such as scans, images, and graphs. The above databases are constantly growing as new admission, diagnostic, treatment, and they add medical records on discharge. The diverse nature of these data sources presents significant challenges with aggregating and integrating the data, constructing a data warehouse, and loading the data into a rules-based engine for generating actionable insights and reports.
It is crucial to understand that the reliability of Health Business Intelligence heavily relies on access to accurate data. Thus, prior to introducing a BI solution, it is vital to configure robust data management.
Business Intelligence Software for Healthcare
When choosing healthcare BI software, consider features such as security, cloud-readiness, data connectivity, data preparation, automated insights, data storytelling, natural language search, data visualization, and reporting. Check out the examples of popular healthcare BI software options and their respective dashboards, including Microsoft Power BI, Tableau, SAP and others.
Amazon QuickSight dashboard example for healthcare
Healthcare Business Intelligence Analyst
An experienced healthcare BI analyst is fundamental, at least for the initial configuration of healthcare BI software, including self-service tools. This analyst tailors the data models and dashboards to meet the unique needs of a health-related organization.
Using their expertise in data analysis and healthcare, Business Intelligence analysts help healthcare organizations improve patient outcomes, optimize operational efficiency, and reduce costs. They support clinical decision-making, identify opportunities for quality improvement, and monitor key performance indicators to drive strategic decision-making. Without healthcare BI analysts, these institutions would be less equipped to leverage the power of data.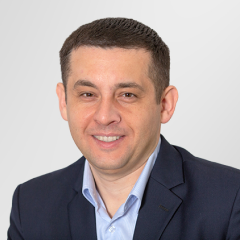 Written by
CTO / Department Head / Partner
Recommended posts
Belitsoft Blog for Entrepreneurs
Portfolio
Portfolio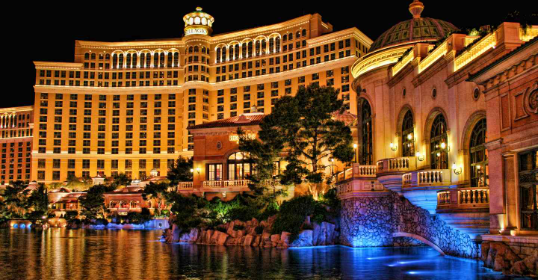 Our client is a startup owner who came to us with the idea to develop a new Business Intelligence System for hotels. He needed more than just senior-level experts who are able to choose the right architecture of the new system - he needed a team that could deliver enterprise-level analytical products.