Design, program, test, and launch your app with a dedicated medical application developing firm. Get help with integrating various systems to ensure interoperability and meet compliance regulations.
Are you ready to take your healthcare app idea to the next level? Partner with our experienced offshore medical application developing firm. Belitsoft provides dedicated developers for hire to work closely with you to ensure your app is a success. Contact us today to learn more about our offer and how we can help you achieve your goals.
Benefits of Hiring Dedicated Healthcare App Developers from a Software Development Company
Creating an in-house team for healthcare app development can come with certain drawbacks
These include the financial burden of paying full-time salaries and benefits, the need to hire specialized experts for specific projects, and the expenses associated with office space, equipment, and employee training. There may be a limited pool of local talent with the necessary skills and qualifications, and high staff turnover can make it difficult to maintain a stable team. The hiring process can be lengthy and there are additional costs such as office space and equipment maintenance. All these expenses may not make sense for a one-time project.
When working with freelancers for healthcare app development, there are potential downsides to consider
The platform may not verify the skills of the freelancers and it can be challenging to ensure they have the necessary expertise. The responsibility of evaluating freelancers falls on you, which can be a challenge. The healthcare industry has strict regulations that must be adhered to, which can be difficult to ensure with a freelancer. Freelancers may not prioritize your project, leading to delays or abandonment. Communication and availability may also be a challenge. If a freelancer leaves the project, you may be left to handle the consequences on your own.
Working with an app development agency for healthcare app development has several benefits
You are not limited by geography and can work with a team from anywhere and have the flexibility to hire contract workers on a pay-as-you-go basis.
An established healthcare app development company can either handle the entire project for you or provide the dedicated developers with the required skills for your app development.
You can set a scope of work, with the option to assess progress.
The healthcare app development agency also vets software developers for their skills and ensures the quality of their work. They hire developers who have experience working with similar projects to make the best decisions for you in terms of technology stack and development practices.
Cost of Healthcare App Development Services
The cost of healthcare app development services can vary depending on a number of factors: the scope of the project, the expertise level of the developers required, and the number of hours needed to complete the work. At Belitsoft mobile development company, we strive to customize our pricing to meet your budget requirements and only bill for hours worked on your project.
To get a quote for your specific healthcare app development needs, please contact us so we can discuss your project plan and conduct preliminary research.
How to Hire Good Healthcare App Developers
Not hire just coders, but also healthcare business domain consultants
Before planning for healthcare app development, consider consulting a reputable app development company with healthcare-specific expertise. They can help identify bottlenecks and ensure your solution aligns with current industry trends.
Select companies that are familiar with laws, regulations, and standards that affect healthcare apps
HIPAA applies to all businesses creating medical apps for the US market, and compliance is required if the app enables patients to share personal data with healthcare providers. GDPR applies to data exchange among EU Member States and must be followed for all software solutions that gather and process EU residents' data. Canadian businesses must also comply with the PIPEDA when designing apps that gather and process the personal data of Canadian citizens.
If your project requires it, hire healthcare app developers who have a strong understanding of integration standards, semantic vocabularies, and integration frameworks
Integration standards, also known as the "glue" of the healthcare technology industry, play a crucial role in ensuring interoperability. Developers who are familiar with standards such as Health Level 7 (HL7) version 2.x, HL7 Fast Healthcare Interoperability Resources (FHIR), ANSI X12n 5010, NCPDP SCRIPT, DICOM, and HL7 v3 Clinical Document Architecture (CDA) will be able to effectively design and implement solutions that can seamlessly integrate with a wide range of healthcare systems.
Semantic vocabularies are also crucial for ensuring that clinical data is interpreted correctly. Developers with knowledge of commonly used vocabularies such as ICD9/10, LOINC, RxNorm, and SNOMED-CT will be able to create solutions that can effectively process and utilize clinical data.
Integration frameworks, such as Healthcare Information Technology Standards Panel (HITSP) and Integrating the Healthcare Enterprise (IHE), provide a mechanism for both syntactic and semantic interoperability, encompassing a complete clinical workflow. Developers who have experience working with these frameworks will be able to create solutions that can effectively integrate with existing healthcare systems and workflows.
If your app project requires it, consider developers who have a thorough understanding of the revenue cycle workflow
This includes knowledge of concepts such as billing schedules (when bills are sent, when payments are expected, and how to handle any discrepancies that may arise), payment models (how various payment models work and how they can be integrated into the solutions they are building), and denial workflows (how to handle denied claims, including how to appeal denials, and how to accurately track denied claims).
Look for expertise in data security and general integration standards
Healthcare app developers should have skills in encryption tools, libraries, secure coding practices, and standards such as SOAP and REST framework.
Choose app developers with cross-platform expertise
Hire mobile developers who specialize in creating cross-platform apps. This will ensure that your app can run on major platforms such as Android, iOS, and Windows, expanding your potential user base. Additionally, using technologies like React Native will guarantee a high-quality product that performs well on all platforms. Opting for a cross-platform approach can also save you time and resources compared to hiring multiple development teams for each platform.
Look for a full-service app development provider
A full range of services includes design, programming, testing, deployment, and maintenance.
Competent project managers also play a key role in the success of a healthcare app development team. They expertly plan and execute complex projects, and set clear expectations with stakeholders to navigate the complexities of developing mobile solutions for the healthcare industry.
If your organization does not have experienced project managers or is unable to move highly skilled professionals from their current responsibilities, it may be necessary to look for a reliable technical partner with comprehensive project management capabilities during the evaluation process.
Request a meeting with an app development team
During this one-on-one time, delve into their areas of expertise, past experiences, and passions within the field. Ask for their resumes and to check out examples of their previous work. This will give you an in-depth look into their qualifications and skill set, and help you make an informed decision on who to partner with for your project.
Secure a solid agreement by negotiating and signing a contract with your chosen health app development team
Discuss and agree on important details such as hourly rates, payment timelines, and the form of payment (such as wire transfers or digital currency). This contract will outline the terms and conditions under which your project will be delivered.
When structuring the agreement, ensure that the following points are covered:
Maintaining confidentiality through a non-disclosure agreement (NDA) to protect sensitive information about your business and project.
The Software Development Life Cycle model being used, including the developers assigned to your project, their specific niche (such as Android, iOS or cross-platform), and the estimated time frame for each stage.
A dedicated approach to troubleshooting and debugging to prevent rewriting code.
After-sales support to handle updates and feedback as your app gains users.
Availability of developers at important times to make necessary changes to your app.
Clear payment terms, including a schedule for payments upon completion of phases.
Property rights, ensuring that you are the exclusive owner of the software and holder of copyright and trademark rights.
Usage of the project in the company's portfolio, with the option to limit the information shared in case studies.
It's time to kick off your healthcare app development project! Begin by planning out the initial stages of development, focusing on creating the core features of your app. These will serve as the foundation for your minimum viable product (MVP), which you can then test and improve upon.
Why Dedicated Healthcare App Developers from Belitsoft
Our services
We offer a range of services to support you at any stage of your healthcare app development project. With Belitsoft, you can save time and resources by avoiding the need for extensive research or hiring candidates.
Discovery Phase
Our team of app developers excels in technical research and analysis. We provide a thorough understanding of the nuances of your app project, including visualization, technical intricacies, and practical roadmaps with deadlines. Let Belitsoft elevate your vision to the next level.
App Prototyping
Our experts can help you design a Minimum Viable Product (MVP) that provides valuable insights into customer needs and market demand. Get ahead of the competition with Belitsoft's prototyping services.
App Development
Our experienced app developers are equipped with diverse profiles and unique qualifications, allowing them to be true professionals in their field. We can help you create a product from scratch or join your project at any stage and pick up where you left off.
App Deployment
Our team of experts can take care of all aspects of deployment, including assembly, migration, and launching of the finished version. We strive to make the deployment process as seamless and stress-free as possible.
Our approach
Belitsoft offers a range of healthcare app development services to help businesses customize their technology solutions. Instead of spending time and resources on hiring and training a team, outsource developers from Belitsoft to build the software solutions you need to improve organizational processes and patient experiences. Our flexibility allows you to add as many diversified developers to your in-house team as needed, or even assemble a dedicated team of specialists.
Customized Solutions
Our professionals work with you to develop solutions that meet your unique needs. From medical appointment scheduling and prescription ordering to health record access and emergency assistance, we can help you transform the way you deliver patient care.
Dedicated Outstaffed Team
We offer a discovery process to find the right mix of talent for your project, with clear monthly fees and direct client management. Our teams can be assembled and ready to work in just two to three weeks, with confidentiality and NDAs signed for every project.
Outstaffed R&D
Our R&D process includes a discovery period to thoroughly research your project needs, with teams created from scratch and including UX/UI designers, software engineers, project managers, and Q/A specialists.
Long-Term Involvement
We are directly involved in your project from start to finish and offer continued support even after the project is completed.
No Subcontractors
At Belitsoft, we directly employ every member of our team, ensuring accountability and trust.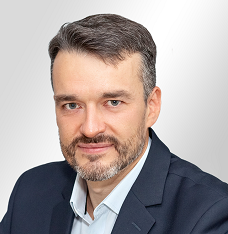 Written by
Partner / Department Head
Recommended posts
Belitsoft Blog for Entrepreneurs