Python is featured among the most popular programming languages in the world. However is Python programming the good idea for the healthcare software development?
Python overtook PHP for the first time in five years, according to the Stack Overflow Developer Survey 2017 (36,625 responses primarily from the USA)
Python Safety: is Python a safe language?
Data security (patient privacy) has become especially critical to the healthcare industry with the adoption of electronic health records (EHR). Is Python a safe language for building healthcare apps? Or maybe there are more secure programming languages?
If you are trying to figure out what is the most secure programming language, you are probably on the wrong path. All programming languages are not secure. An application becomes secure when the developer adopting the best practice and best security policies and techniques.
The more a programming language is popular the more it is safe because the more security vulnerabilities are widely known and the more of them could be fixed by professional Python developers.
According to Enrico Branca, the Cyber Security Researcher, the Leader of the "OWASP Python Security Project": "Python is a powerful and easy to learn language BUT has to be used with care. There are no limits or controls in the language, this is the responsibility of the coder to know what can be done and what to avoid."
Django was first released in July 2005 (12+ years ago). It is a Python-based framework that is widely used for the creation of web applications, including medical apps. A good Django dev is a good Python dev. Django simplifies the creation of web application by reducing the amount of trivial code that your developer needs to write. Django provides a solid list of built-in modules (packages for the admin interface, user authentication, chat functionality etc.) so you don't have to create them yourself. Django provides built-in protection against the three main types of web app attacks (SQL injection, XSS, and CSRF). Using Django security best practices, you can be sure in safety of your healthcare app.
Flask is a Python-based microframework primarily for building API but it can be extended to the full-stack framework with the help of existing extensions. Flask has fewer users than Django and requires more time for the configuration. Flask is often used for building prototypes because you can get going much more quickly with it. Which framework is easier to secure? Django.
Python / Django and HIPAA
As a rule, development of a medical software application is associated with handling medical data that needs to be protected under the HIPAA compliance requirements. Are Python and Django or other Python-based frameworks secure enough to be HIPAA compliant? In fact, the HIPAA is a checklist that does not depend on a programming language or a framework.
"You want to provide your clients the assurance that the information being presented is meeting the HIPAA requirements. This is not entirely a Django/Python implementation, but falls in line with the Database back-end support".
"HIPAA factors like "how you store your data" and "how often sysadmins review logs" and "what the access control policies at the data center are" will probably play a bigger role than which programming framework you use, so you need to make sure to have good answers to those questions".
"There are about 100 individual checkboxes that you'll need to hit to be HIPAA compliant. Approximately 90% of the requirements can be satisfied by having good engineering/risk management practices and documenting them. For example, one requirement is that you need to have a formal policy on use of patient information" (Patrick McKenzie).
Healthcare startups that use Python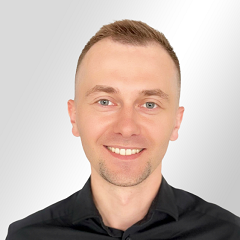 Written by
Deputy Business Development Director at Belitsoft
I am a customer's advocate and a manager of several key accounts.
Portfolio
Portfolio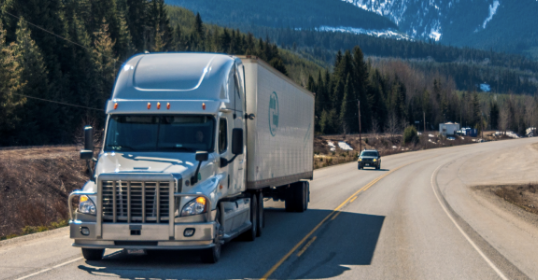 Our client is a software product company from the USA. They came to us with an idea of a truck load tracking web application (a custom trucking tracking). The target audiences of the application are customers from transportation freight industry, which need tracking trucks with their goods in real time from any smart device.