Pre-built EHR systems have numerous disadvantages. The main thing is it forces your doctors to fit predefined limitations. You have to change your workflow to adjust to the new software. Moreover, you will not be able to easily modify it over time to maintain a high productivity rate. The ready-made EHR software targets a wide range of consumers and it is not cost-effective for EHR product vendors to customize it for specific customers. Building your custom EHR system is a different thing entirely.
Contact us to know how our EHR/EMR experts could help you with custom EHR/EMR development or selection, EHR integration, EHR implementation, EHR data migration, training or support!
The reviews below are published with the original grammar, spelling and punctuation.
Disadvantages of Epic EHR
Bugged Updates
Scott from Metro West was disappointed with the extra bugs each new update to Epic brings: "Their support is unhelpful. I work with EPIC exclusively at SSM facilities and could not be more disappointed. EVERY TIME, not sometimes, there is an update we are left with catastrophic problems with the system that persist for days. I do not understand why they cannot trouble shoot updates before they go live. If I was this effective in my job I would not have it anymore."
Confusing Records
Lisa from Wellness First calls Epic a "messy" EMR. It was quite complicated to work with: "The least thing that is not likable about this software is how it ties everything into continuation. For instance is you need to print an xray report you have to print literally the entire record as it seems to always pick up where you left off, if you are seen on one day and come back in two weeks they just pick up where they left off so the notes are just confusing, what visit went with what. I don't like that at all about Epic"
Dorothy from The Family Foot Care Group didn't like the amount of time she had to spend on working with this EHR: "There is little benefit to patient care because time in front of the computerIs unusuallyDemanding.This is ideally suited for Government gathering of informationIn public health data.Is not primarily For improve patient care in fact the opposite occurs."
Karen, a physician working for a large medical practice, thought of Epic as a health risk: "I am a physician and consciously avoid health care facilities that use EPIC for my own care because I think it is so bad. Access from home on call but any software does this. It is actually very cumbersome to log in from home."
She has further elaborated on that: "Insufficient space to list all the problems Great for people with OCD who just like to click boxes. Clunky, cumbersome, slow, cluttered and poorly designed screens After 7 years it just keeps getting worse. I have used much better EHRs in other settings."
Low-Quality Training
Audrey, a pediatric nurse, disliked the inadequate training she and the other users have received: "Why does it take weeks and weeks of training by red-shirts and we still dont know what were doing? VERY user unfriendly. I would never recommend this."
She has later expanded on it: "Too busy...like an unmedicated ADHD child. Not user friendly. Not intuitive. Too many ways to perform one task. Half the time the trainers dont know what they are doing. Too many updates. This program slows down my patient interaction. Honestly I could go on and on and truly believe this is an over hyped emr."
Disadvantages of Cerner EHR
Poor Training
Raul from Granville Family Health was disappointed with the training Cerner has provided: "We transitioned to Cerner works in Nov 2016 in our output office. On sit, Cerner support had not been trained on our version and was not helpful. One one occasion on-site support taught us workflow for prescription refills that was improper and left scores of prescriptions unfilled. The issues with the system are so widespread that each day presents a seemingly new issue. chart tabs disappear.. migrated medical history and allergy information is inaccurate. Lack of functionality was and 2 months in is still absolutely shocking... I would strongly encourage other health systems to go a different direction for your bottom line and for patient safety."
Cumbersome UI
Josh from St Francis Hospital thought that this EHR was developed by people who have never worked in a clinical setting: "The software is poorly designed, difficult to navigate, and generally feels like it was designed by engineers who have never worked in a health care setting. The software is not intuitive to use, creates extra steps to execute simple orders, and is filled with programming glitches that can't seem to be fixed by their "extensive" support staff. I found many of the MD support staff to not even understand or be able to navigate the program because they use Epic in their daily practice. Overall the software feels dated. The design team should spend some time using Apple products to learn about ease of use."
Moreover: "The software is difficult to use. It is not intuitive. Simple commands require multiple steps to execute. You are required to manually "refresh" to send orders, even after signing. It has created more work for the doctors at my institution, taking simple tasks that previously could be performed by support staff and making them an additional responsibility of the MD."
Gary from Carmel Care PLLC also had a few things to write about it: "While the output of the EHR is definitely readable, and there are many modules available, this is one of the least user-friendly EHRs on the market today, in the opinion of this user."
Buggy e-Prescribe Feature
Nicolas from Puerto Rican Family Institute had trouble with prescription of both controlled and non-controlled substances: "The user experience is completely not user-friendly, often needing ongoing clarification for what are basic searching or to complete basic routine activities. Amazingly poor UX/UI layout, and often confusing. The customer services has been all along a nightmare. For more than two months initially in March 2016 when we wanted to start this system we were forced to keep calling in prescriptions to pharmacies & writing controlled medicines for 5 days because the system wasn't working -and Cerner telling us they didn't know what was the problem. Later on when we were eventually able to e-prescribe non-controlled substances still we were forced to get a NY State waiver for controlled substances because the company couldn't get it resolved in more than a month longer. Worse, they blamed our IT team here when was clear it wasn't the case. This was more frustrating as this was happening while we're busy seen patients. Support was spotty at best, often the IT people been forced to resolve the problems themselves, or improvise, while the agency I'm working was paying Cerner money. Even now (10/18/2016), the e-prescribe system, that claims it has a renewal option for old medications, it doesn't work for controlled substances (some do, some don't) , so many of us have always to re-write as a new prescription all controlled medicines. I'm a psychiatrist but I've also some formal training in UX/UI design, and to write code, so I'm probably better understanding computers than the usual MD, and even for me the system was an impossible crazy task. I also work with other e-prescribe systems in other agencies, and comparing apples to apples, the other systems are much cheaper and much, much better, and very much easier to use. It's amazing how poor service you can get paying big bucks! And here, this is one glaring example. Buyer beware!"
Disadvantages of Allscripts EHR
Bad Customer Support and Unfair Pricing
Helen from Women's Care OB/GYN Inc. called Allscripts "EHR from hell." She expands on it in the review:
"Terrible customer support, always have to wait for them to call back. Price gouching, charging extra for everything. Charge extra for what supposed to be part of meaningful use. DO NOT USE THIS COMPANY! RUN AS FAST AS YOU CAN!"
The other disadvantages she has mentioned were: "very slow, freeze frequently, error messages. Poor customer support. Every time there is update, we have issues afterwards. I have been using the system for 2 years and it's still creating lots of extra work."
Teresa from Parkway Medical Group, PC, also doesn't like Allscripts: "Not happy with the Allscripts System. Have been with company 16 years, started with Tiger then Allscripts Myway, now Allscripts Pro. Unable to get problems resolved in a timely manner. Problems understanding the customer service, overall language barrow. Ask when to call in (Have you check the Allscripts Port for the answer first before call customer service) We are a busy 4 physicians office and don't have time to search for the answer to our problems) We need an answer so we can continue on with our daily duties."
Other issues Teresa mentioned included: "Problems with e-Prescribe, allowing the physician to free text diagnosis, doesn't show social security numbers (which would be very helpful for the referral clerks), If correction needs to be made in PM the corrections do not cross over to EHR, so you have to go in and do an addendum"
Locked Contract
Pam from Greenville Health Care Center has had to resort to drastic measures to move from Allscripts to another vendor: "There is a long term cost for literally everything you want to do or change. Their contracts are so lawyered up they are impossible to get out of. We just terminated our service and we have struggled through with them since 2008. They were our first EHR company. They have now sent me my billing information through 2026. I left a voicemail Monday which as of yesterday afternoon had not been returned. I sent an additional email yesterday in regards to the bill which has not been answered. I also left my cell number since I would be out of the office and so far no word from anyone to discuss our bill. My practice is closing and opening up under a new name and tax ID. Not sure how to handle their bills for the next 9 years."
Dysfunctional Updates
Roy from IU Health Arnett felt immensely relieved after the practice has switched to another vendor. He wasn't a big fan of Allscripts' complexity: "I used it for two years and so called updates caused so many problems the company I worked for had to offer classes on how to use it all over again."
There were other issues he has mentioned in his review: "There can be three or four places to enter the ordered screens (like colonoscopies) and only one will show up on the dashboard. The program crashes a lot."
Scott from Surgical Associates of North Texas also mentioned his displeasure with the system's updates: "Constant "upgrades" that didn't do anything to improve productivity, only made it more difficult to complete my daily work. Customer support was terrible. Biggest drawback, now in hindsight, is how incredibly expensive it is. We started with them early when there weren't many options. I'd keep hearing from other docs how much they were paying for their EMR's and be thinking "no way, they must not have what we've got". Turns out, I was the one being had. I now spend less than half of what Allscripts charged me, and get office management and billing support as well. I have trouble understanding how they are still in business with their model."
Price-Gouging
Amber from Iowa ENT expressed her displeasure with a long review: "It is so ancient. Not sure how they can say they are one of the best or leading in EHR?? Complete lie! Has any of the faculty or developers of this company ever seen any other EHR?? I'm guessing not. Maybe they should see some other EHRs or have experienced providers help them! You also get nickel and dimed on everything even when you pay majors dollars to have the program and have to continue to pay for services, monthly fees, and for every upgrade and added the feature. Their customer support is horrible because half the people don't know what they are doing."
In her opinion, the disadvantages of Allscripts were: "Everything from the layout, templates, workflow, e-scribing, how only one person can be in the note and you have to steal it or take it over in order to do your part. I can't even create a note on someone I saw last week because another provider had two charts open on this patient that needed to be finished. AND...I can't even view any of these open notes either even when I am following up on this patient and need to see some things. You have to enter each prescription and send separately. The search buttons for diagnosis, procedures, test, education is horrible. You need to be able to find one thing with multiple names medical and layman, most commonly used. The nurses should be able to put in their vitals and go into medication, history, social, family, etc.....at the same time I getting into the HPI, exam, diagnoses and plan. I should be able to see the entire note, every section, on one page so I don't have to do a tone of clicking to try and see everything. I want to see the entire note. I should also be able to see problem list, medications, and other things off to one side. If someone is trying to open a section I am in it just needs to let them know by saying "so and so is in this section right now do you really need to take it over as it wouldn't save anything." This was helpful with the last EMR I had at my last job as I could even ask the person it said was on if they could get out of the section if I needed them too. When you have a template, you should be able to select something, but still alter it. For eg. if you choose one of the already made master list options you can't even put anything before or after or in between the sentence. Even when entering days or weeks to some of these sections you should be able to free text and even put 2-3 weeks or whatever you need to put in there. It should be very easy to make templates and edit things. Have any of these developers ever went into a medical office to even see how busy and complicated it is. It needs so much work. It is SOO old school!! I seriously am so frustrated, I can't even understand how this business is still successful?? I'm honestly going to spread the word on this program as it is the worst investment ever. Also when running reports it doesn't capture everything. Also isn't very helpful for meaningful use."
Billing Issues
Nancy from FASV, PC, tells her story of working with Allscripts: "We are a small three doctor practice. Signed with Allscripts in 2013 as Bon Secours Hospital was contracting with them and offering to subsidize portion of cost. Three years of struggling with customer support issues ranging in downed system to billing disputes. Our bookkeeper hired in Jan 2016 contacted Allscripts in January & was told account was in good standing only to receive a notice in April 2016 that we owed "reopened invoices" in the amount of dollars. We continued to pay current invoices and disputed the amount until they provided us with an audited AR history of our account. They responded by putting our account on hold preventing us from doing business. We agreed to pay the disputed amount out of necessity in order to continue to see patients and generate income. They refused to provide us with an audited AR history of our account to review the charges only providing data in an excel spreadsheet. Additionally, one of our partners is leaving the practice due to life threatening health issues. Allscripts is refusing to let us out of the 2 years remaining on her license."
Expensive Interfaces
Dick from Northern Michigan Laboratory offers his own perspective on this EHR: "Allscripts touts connectivity as a strength. Of all the EHRs with which we connect, Allscripts takes the longest and at the highest cost. It appears Allscripts views interfaces as a cash cow for them."
Low Uptime
Nancy from Smaldore Family Practice Associates also has a few words to say about Allscripts: "Constantly get errors and system down time. Some of the diagnoses descriptions do not match the ICD-10 book. We recently had an EHR upgrade and the following day after the upgrade, out system was down. Found out that the did not test before initiating the upgrade to clients."
Jim from Foot and Ankle Clinic aptly tells people to "Run, don't walk away from this garbage product." This is why: "Awful! The server is constantly down. The customer service takes 3-4 hours to resolve complaints. The representative they assigned to help us because of our constant issues does not return texts or phone calls. There are constant errors once inside the software (that is once in a blue moon when you could actually sign in). The fees continue at monumental cost once the software is paid off. I'm hiring an attorney. Did I mention it is awful?"
Inflexibility
Dennis from OMC Women Health Care calls Allscripts an "inflexible system." He claims that it: "Does not accept different file types (PDF, Jpeg) to be imported into the encounter. Too many clinics to accomplish simple tasks. Not Intuitive. Does not allowed to open multiple windows. Free text entry limited: No formatting, limited character entry."
Inefficient Data Entry
Buffy from Liberty Hospital gives a nurse's viewpoint: "The AllScripts EHR we are using is terrible to say the least. Nothing populates to anything else in a meaningful way. If I give insulin, it should populate to the diabetic flowsheet. But I have to double chart everything. It isn't capable of connecting to our telemetry, so again, another entry. The physical assessment is ridiculously laborious to chart. It takes nearly 20-30 minutes just to open my patients chart. As I move from room to room to chart at the bedside (per directive), the log in and out time is very long. Once charting, there are far too many descriptors that mean nearly the same thing. The list of possible findings is so long that it takes forever to look through and it's not in any particular order that I can see (such as alphabetical descriptors so it's easier to find what I'm looking for). It forces you through some things line by line, while completely skipping others so I have to manually go back. For example - on the skin assessment, I am line by line forced through everything each time. But on the cardiac section, it skips right over the telemetry parameter if the patient's assessment was WDL. If I've added a tele parameter I probably want to use it. There are so many columns across the page it's mind numbing to look at and often leads to people inserting data in the wrong column. If a parameter is accidentally clicked but is quickly realized not to be the one I meant to click, there is no way to delete it, this leading to yet another grayed out but space taking place. If there has been no data entered in a parameter, we should be able to delete or have an undo action option. In short, we are health care providers, not IT professionals. I should never be spending more time charting about the care I am providing than actually providing care. And the worst part is that with all the endless clicking of boxes, I chart less meaningful things than I did paper charting! I have yet to find one person who likes our system."
eClinicalWorks EHR Disadvantages
Inefficiency
Jay Joseph from Sparks Family Medicine considered eClinicalWorks a "money loser." According to his review, this EHR was very time-consuming to work with: "I have been using and developing EMR software since its inception. I even wrote my own EMR version using Microsoft Office Access in the mid-1990s. The sales pitch is not made to the clinical user who does all the input but to the back office manager who keeps regular hours, does not see patients, and does not take calls. They make a fancy pitch on how they can make the business part of the medical office run easier and can save time for the office manager. Then they charge extra for the clinical part to run easier. I used to be able to see 30 patients a day; one day I even saw 52. Now it is a real struggle to see 15. The Rx function is a real time consumer. I need to look up what I want to do in my MPR, and then, if I am lucky, translate it into ECW speak. The ICD-9 codes do not match what is commonly used in the majority of other ICD-9 descriptors. I can find a better ICD-9 description of my diagnosis using Google."
Billing Issues
Andrea from Monroe Pediatrics had a lot of issues with the billing part of eClinicalWorks: "They are so fraught with billing problems, I have owned my practice for almost 18 years and they have almost bankrupted my practice, as soon as one billing problem is fixed we find another one. The representatives and Case manager at E Clinical say they have never seen anyone with so many problems, but somehow I don't believe them. When, now, going on 4 months into the process I am still only collecting 30 % of what I should be collecting, and I have borrowed more than the practice is worth to keep cash flow going, and I ask them why I should pay them... They threaten to cut off clinical support. This was the biggest mistake of my life."
Bugs and Overpriced Data Transfer
Mark from Mark W. Niedfeldt, MD, kept being disappointed with eClinicalWorks even after he moved away from this system: "Terrible customer service. Outdated platform. Expensive. What's not to like? When I left I paid them $5000 to get my records to transfer into my new EMR. They sent me a hard drive with data in random arrangements and corrupted data. Nice."
He also highlighted other problems: "Wow, where to start. This is a spaghetti programming system that is so screwed up it will never work correctly. Every time there is an update, multiple things stop working. If you have problems good luck getting someone who speaks understandable English or even someone to respond to your issue. You may get a response several days later at 9PM. The only people there who speak good English are the sales people (shocker). Until I went with a different EMR I didn't realize how many work arounds I had been putting in place."
Glitches and Low Usability
Robert from PromptCareMD stated that he has "Never used more glitchy software, nor a more poorly designed UI." The list of problems he had was extensive, to say the least: "1. As others have stated, the initial 5 day training period was mostly used by their staff to fix their own glitches and get the the software to a base functional state. 2.5 of the 5 days training period was used to fix things like scripts which simply didn't work. So much of the provider training time was a total waste. we were than charged additional money to have them come back and spend more time with us. 2. Content is not provided. We were told the system can be used for urgent care. after all, one fo the largest chains int he country uses ECW. They didnt tell us that chain spent a significant amount of time and money customizing the system to suit the urgent care need. 3. ECW is unable to provide suggestions for how their software should function in an urgent care environment. asking them which flow would be ideal for their software is a useless question. 4. Their software was designed by folks who have never heard of UI/UX or Human factors. As others have noted there is not a consistent use of symbology between screens. There are often multiple ways to do the same function on one screen. Sometimes the label "close" means one thing on screen but another on another screen. 5. tech support is obscene. We were unable to unfavorite certain meds form our list. It took them weeks to months to figure out why. 6. Multiple sections of the software are labelled "procedures". one area results in a CPT code being auto listed on the billing screen; one area does not. Many other illogical quirks exist as well. Good luck trying to teach every new provider these types of quirks. 7. If you are an RCM customer, many of the features they use to market themselves are simply non functional. Patients of RCM clients cant use the patient portal to make payments since as an RM client, the software does not correctly send balance data to the portal. But if you call the "portal department", they are unaware of this problem. The web based version of their software to this day (early 2019) does not receive correct balance information for patient accounts. So, even if the providers and the medical assistants use the web based version, you still have to maintain the desktop version for the front desk staff. The UI is totally different between the two systems, so you effectively have to train your staff on two different systems. Ridiculous. 8. Their entire development team and tech support team is in India. Consequently, we had to spend significant time fixing the kiosk application since literally every screen in the app had typos, grammatical mistakes and phrases thats imply didn't make sense. I screen capped them to have proof. They simply didn't understand why i couldn't use the kiosk app as it was delivered to me. This means they never even bothered to have one of their US based staff look at the product before it was released. 9. They wanted to change the pricing scheme in the middle of our contract due to legal issues they had in NY. So, they changed it in their favor without discussing it with me. Their financial analyst then used seasonal data, and ignored the peak season in doing so, to justify their new price. Had they been intellectually honest and used a full year of data, it would have altered their conclusion about what the new pricing scheme would have cost me. Dishonesty like that has no excuse. 10. Despite asking them if the price we would be paying for the software included everything as an RCM customer, and them replying yes, they then proceeded to charge me hundreds of dollars extra for each provider per year to use the escript controlled substance feature. So yet Another set of conversations resulted in a reduction in price for a period of time. 11. Can't even count the number of conversations I've had with tech support, their own billing dept, as well as their practice liaisons who knew nothing about urgent care. I want the year of my life I've spent with them on the phone back."
Bad Customer Support
Gina from Mid Ohio Medical Management considered eClinicalWorks too complicated even for their own team: "the program was so compartmentalized...each individual only knew about their part. One would spend weeks troubleshoot an error to find out that another had not turned on the feature. The system is too complicated for those that programmed their parts! I then after approximately one year decided to transition to a more user friendly emr...this process was just as problematic. They sent a disc that was not in the format needed and then refused to change it and refused to allow the new emr company to access the emr. We were told to download it in the format ourselves...when we tried, we had been disabled from doing so. We called to gain access from the project manager...again on hold for 45 minutes. Still waiting for a call back. Note that they are expecting pay for this 5th world emr while we transition. These people have unfair business practices and have been fined and sued repeatedly by the Department of Justice. Now I'm being held hostage paying for a suboptimal emr that has done nothing but caused me grief."
Lots of Errors
Jay from Alamo Heights Primary Care Physicians had several issues with the implementation of ECW: "1. had to hire staff for all the errors eclinical has. they do not have a support. when an issue comes up you have to leave a ticket, they call u 1 hour later and then your staff have to uses their time and their computer to be walked thru how to fix it. meaning each issue takes 2-3 hours of your staff time. nothing is simple. 2. we finished and went live on may 14 2018. NOTHING WAS LIVE!! 2 months later we still cannot get electronic prescriptions done. Non of my old emr imported, Non of the referring providers were in for 2 weeks. Try running a business with patients and no staff because your staff are on the phone with support. 3 their 5 days of trainer on site is a joke. That was an extra member who was on the phone the entire time fixing implementation issues. NO ONE GOT TRAINED> NOTHING WAS READY. oh and by the way i signed up in jan 2018 so i gave them 5 months to get all data and this together......."
Terrible Interface
Brian from Tufts Medical Center found that ECW was error-prone and had numerous usability issues: "-Very slow to startup, and uses a lot of resources on your desktop computer -Too many clicks -Too easy to make mistakes and lose work (where did my 5 paragraph note go?!) -Not easy to customize -eCW often generates medical errors -interface is terrible--why can I only see 5 lines of typed text at a time? Why are there 5 buttons on a view that are all labeled the same thing? (No...use the "scan" button in the upper left,not the lower right) --too many mandatory fields that are not relevant (I just want to see his past vitals...I don't want to enter a pain score right this second...) --low quality document and photo uploads (I think that's a wound...but it's so pixelated) --Easy to lose formatting in templates (if you click here, it's ok, but if you click over there, then all hell breaks loose) --Anything that is not done in a billable visit has to be done in a telephone encounter --E prescribe module is difficult to use and not consistent. (Sometimes you can type in a box, sometimes you have to click on a little number pad, the options for prescribing are in a weird order (alphabetical, ordinal), complex dosing, like a prednisone taper cannot be done.)"
Illogical Workflow
William from Medical Hills Internists largely attributed his early retirement from his group to this EHR and listed a number of serious issues he has faced: "1. Illogical workflow. I could go on a long time about this but I don't have room. 2. The web version and desktop version are significantly different so if you go home to finish notes, which I have to do almost every night, you have to remember to do many tasks two different ways. Here's one frustrating difference. You can fax prescriptions from the desktop version but can not from the web version which means if I have a controlled substance to send in I have to wait until the next day when I get back to the office and can use the desktop version. 3. There are too many other cons to list. They are mostly numerous little things that slowly drive you mad. Morale at our office has been terrible since we changed to eCW."
Subpar Training and Meaningful Use Documentation
For Robin from Johns Creek Surgery the problems with this EHR began during the implementation process: "Troublesome from the start. Training was awful and we paid for 2 separate training classes for our employees. They were charging us for things that they didn't even have set up. We finally hirer an IT/Rn person that could help us with this program. Our employee is constantly telling ECW tech people what they need to do because they have no clue and we don't have the access to make the changes. We asked ECW many time to open our system so we can do what we need to and they stated that we would have to pay an additional $7000 to $10,000."
The final straw came when the practice members filed their Meaningful Use documentation: "This is our breaking point when ECW employees do not know how to do they're jobs and now has affect the reputation of our Surgeons by reporting our MIP's to a government office as a group when we were clearly supposed to be reported as individual doctors. So instead of our MIP's score being above 90 on all our doctors they are now publicly score as 7.17. This will now not only make us lose money we should have received from the government but can actually cost us money on our reimbursements. We have spent all morning on the phone with QPP to try to correct this error and are getting no support for ECW. We have tried all morning to reach out to people at ECW and no one will take our call. WE ARE NOW TALKING THIS IS OUR SURGEONS REPUTATION TO ARE AFFECTING!!!!!"
Disadvantages of Athenahealth EHR
Billing and A/R Issues
Jon from Dr. Jon's Urgent Care Center had issues that affected his practice's financial health: "Billing follow up and working of A/R is terrible. After 4 months using Athena billing I can find no evidence that a single patient has been billed for their balance after insurance. Our Accounts Receivable is 50% higher than it has ever been in the 6 years we have been open. There seems to be no one we can talk to except client support, after a long wait on the help line, and our account representative, who is available on the phone only by appointment, promises but does not deliver. The EMR is finicky and full of glitches. It requires countless clicks to get anything done. The imbedded E&M coder is not reliable."
Heather from Anchorage Foot & Ankle Clinic has also faced problems with collections: "I was assured that this program had a lot of podiatry based templates and that they were simple to modify. However, there are very few templates for my specialty, and trying to make or change a template is frustrating! It takes an hour at least to do one template. And, you cannot use the same template choice more than once in a template, so if you are trying to chart two feet, good luck! The EMR takes forever to implement (11 weeks). I think that our implementation manager did not do a very good job of setting us up, so we have been having to try to learn everything on our own, which is frustrating and time-consuming when we are busy trying to see patients. There is a lot of typing that has to be done during patient visits, which takes a lot of time and slows my pace and ability to see as many patients as I would like. Trying to just put in CPT codes takes forever. Also, save your work every minute because there is no auto-save on this program and I have lost so much information! Do not believe it if you are told that Athena does your insurance credentialing for you. We have had to do it all ourselves. And you cannot pick and choose what claims are dropped for payment; it is all or nothing, so have a lot of working capital available while you credential. EFT (electronic funds transfers) have to be done through US Bank. We use Wells Fargo, so I have to do money transfers, which take a couple business days to process, and that is a real pain. We have also found out the hard way that unless we track each individual claim ourselves, secondary insurances may fall through the cracks, leaving money on the table that we have to find and process ourselves. I fear that our income is not going to improve (contrary to their claim that they improve collections by 8%) and, in fact, that we will potentially lose money. Our paper usage has increased substantially. You cannot just scan documents into the program. You have to fax them to Athena, and they sort them and place them into the patient's chart. However, you have to have a front cover and back cover bar code for each fax you send them so that a one-page fax becomes three pages. E-prescribing is hit or miss, so I have to double check that all e-scripts actually have gone through. Also, we get numerous complaints about how complicated the patient portal is."
Bad Customer Support
Jake from Dr. Steven Kushner DO was sad about the decrease in quality of support his practice has received: "Over the past 5 years we have been a client, our practice has had numerous account managers and every time they re-assign us to a new one, they get worse and worse. Less knowledgeable about the product, less responsive to our emails and calls etc. They've stopped doing regular check-ins every quarter or even year like the used to. They don't help us implement new features like credit card processing, the patient portal, etc. Customer care call center is okay to answer some specific how to questions but they're not going to hold your hand through a long process like setting up the very un-friendly patient portal. The system as a whole has a very steep learning curve with tons of menus and buried settings. And there's no "HELP!" button on any screen, just have to go into their humongous help site with a million questions posted, just to find out what one field on screen means."
Christina from Boulder valley Foot and Ankle Clinic also had trouble with the customer support of Athenahealth: "Lack of knowledge when you call for support at Athena. Many times I call for assistance and the have no answer and have to get back to you. Inefficient. They state you make more money with them since they have high rate of patient collection. However, we have more patients then ever before with outstanding bills and Athena fail to follow up on patients and these unpaid balances. There is no support for that. Once you sign up for Athena they drop your support and will switch you randomly to new managers to start all over since they cannot follow through. It takes weeks to have a support session with anyone that has some knowledge of the system. They have too many clients and not enough support. After a while, you become numb to it all and give up hope that it will be ever efficient and make practicing easier."
Complicated UI
Jason from Jason Marchetti MD, struggled with the user interface of Athenahealth: "The system is not intuitive at all. I had to call customer support for just about everything including just to verify that I had done things correctly as I learned early on that even if it appeared like something was done correctly, it wasn't- I either wasn't in the correct "area" or I didn't then go to step 2 (for things that really don't need to have more than one step!) There are several areas in the system where you can leave notes that appear to be communication notes with the Athena staff- but NOOOOooo, these notes just sit there for your own amusement. If you want Athena staff to do something or be aware of something, you better call (and chances are you'll get customer support based in India FYI)."
Uncaring Attitude
Michael from South Florida Ear, Nose, and Throat witnessed the degradation of the company's attitude towards its smaller clients: "It was once a good company. Now they make unacceptably frequent (and serious) mistakes. They have also absconded on responsibility by doing away with individual account agents. There used to be one individual responsible for our account, and we went to her with any problems. Now they have teams of useless agents that are responsible for everything as a group. Which means no one is responsible. And nothing gets fixed."
In addition, the changes cause the need for extra labor: "They have apparently gone cheap on programmers and customer service agents, outsourcing to somewhere in southeast asia. What used to be quick and easy now is time-consuming and laborious. We've had to hire an extra employee because of one unfortunate change that Athena made two years ago, getting rid of the calendar sidebar so that you have to refresh every time you want to go from a patients chart back to the daily calendar to process all the patients. They promise over and over again they are working on fixing it. Two years later, they still have figured it out."
Unfit for Specialty Practices
Kristin from CompreCare Lymphatics found out that Athenahealth couldn't support her occupational therapy work: "Marketed as a product for multiple disciplines and specialties, however, does not support occupational therapy services. OTs are told to use PT templates and configurations despite (1) potential conflicts with documentation for reimbursement and (2) being initially told that OTs were a supported discipline. Account managers are not useful as they refer back to the service center for all issues. It is an endless cycle. Not knowingly, we were not set up properly before launch, and despite repeatedly telling the AM that the system wasn't sufficient for us and that we had to work harder to make it work for us, 7 months later we find that ours is not configured as it should have been. This was discovered after connecting in The community on The resource hub, which is another brush off that The managers refer clients to repeatedly, as well add o-help. There has been no response on this or even consideration of trying to keep a client happy by an account manager. The system is severely lacking and counterintuitive, and if individuals make suggestions for improvement, they are "voted on" for consideration, even if the suggestions or requests are standard in the industry or required by governing bodies. Many requests and improvements are not made. We truly question is up to date and compliant. Clients are told to create templates, or modify current (such as a standard facesheet), by coding them independently. Most medical practitioners (1) are not coders and (2) are not paying for a service that requires more time and effort than less. I was actually told by a higher level account manager that the solution could be to hire an outside coding agency to complete this task (vs it being standard in the existing product or have a dedicated person in Athenahealth that assists with coding needs). The therapist reviews in the hub are not favorable. Individuals considering purchase of system would never know how many years of complaints exist and "make it work" scenarios. Unfortunately, changing EMRs is not simple and quick and is often costly. The billing portion is fair but mistakes are still made with submission requiring extra time in "hold" and delays in reimbursement. AthenaClinicals is just horrible. There is a definite environment fostered within Athena that is brush off, dodge issues, let clients figure it out, and if they leave "oh well." We are disheartened and infuriated at the same time. If our practice had the same reviews, both public and internally, I would be very ashamed, take a step back, and wonder where things went wrong, let alone REALLY wrong. Bottomline: if anyone sees this who is considering Athena, regardless of discipline, go with another service provider. We as existing clients see ALOT in the community feedback on our resource hub. You will be entering something that you will then be prepared to get out of with excess cost."
That wasn't the end of it: "The clinical documentation product is terrible. Supports physician- based practices vs rehab/OT/PT (though clients can see comments on product for all disciplines). Lack of quality templates that are compliant with regulatory agency requirements. Lack of feedback options. Lack of support. Account managers do not actually help to manage any issues you have with product. Very time consuming to call in for support repeatedly. Athenahealth clearly does not review feedback on community resource hub. Individuals that process Athenafax can be lazy and not process items with documents clearly identified with Athena identifiers/ printing, leaving in review for practice to handle (extra work). Honestly...too many cons to list."
Disadvantages of Practice Fusion EHR
Contract Breaches
Justin from Asclepius Health and Metabolic Specialists called Practice Fusion "unprofessional, unethical, incompetent." His reasons were the following: "I gave them a list of my complaints, not the least of which was that my trainer couldn't even explain the use of templates on their system. Also their knowledge base is completely unhelpful. Their response was to breach contract by shutting down my access to the EMR. I have a full schedule on the next business day and now have no EMR. These people are criminals! Stay far away!!!!"
As the downsides of the system, Justin mentioned that they were "Too many to list. Their customer service is unprofessional and unethical. They have answers to nothing. They always refer me to the suggestion board when I ask about why a feature isn't present that is a standard part of medical practice since forever. The suggestion board is where suggestions go to die. Seriously, there are good suggestions on there from 5+ years ago that have been ignored. All of my suggestions, again part of medicine since forever, have sat there awaiting the moderator to clear them for over a month!"
Contract You Can't Get Out Of
Suresh from Cornell Pain Clinic shared his negative experiences with the company: "I signed up for Practice Fusion on March 21st 2019. Due to pending litigation I was forced to delay the opening of my clinic and sent in a email as well as physical copy of cancellation notice on April 10th (well within the 30 day time window for cancellation without charge. Despite several attempts to cancel service, The company continues to bill me citing I had a year long obligation even though their contract clearly states that I can cancel within the first 30 days of signing up without any obligations. I recently received a notice that my account is being sent to collections in June 2019. I am trying to reach the company to find out why I am still being charged without any response from them. It seems their business model is to sign people up and keep charging them even after cancellation on one pretext or another. Horrible customer service and business practice! Judging by other customer reviews of bad quality product I would dissuade anyone from signing up for their subscription software!"
William from Open Bible Medical Clinic warns that it is "easy to get trapped in the system." The exact reason for this is here: "Contract locks you into paying for a year regardless of problems encountered. Service agreement provides for contract cancellation without cause but company refused to honor that and continued to withdraw funds from credit card in spite of my no longer using system. I am a volunteer physician working in a safety net system paying for Practice Fusion out of my own pocket. They told me I needed to file a hardship request with Practice Fusion, however, when I did that they refused to consider it. Caution: BUYER BEWARE. These guys are ruthless."
Unprofessional Customer Service
David from Tidewater also has something to say about the Practice Fusion customer service: "Our training rep was gone for many weeks during our time limited training period. While he was gone, we had no one to speak with. When REP returned, if we ever heard back from him, it was several days after the fact. He would say that he was too busy because of all the calls that had accumulated. No kidding, thats generally what happens when you take so much time off. The last straw with him was when we had him trying to solve an issue for us that lasted several weeks. He finally just gave up and said that it wasnt his problem. Then I find out that the prescription format is illegal in my state. Dispense as written must be on the bottom left and in PF it is reversed. Ive filed multiple tickets on this simple issue, and get no valid response. Its now been 6 weeks, and my emails now just go unanswered."
Michael from Beckham Clinical Services also listed customer service as a main drawback of the EHR: "We were not able to get past the horrific Customer Service experience while attempting to transition from ICANotes to PF. Could not move forward with setting up billing due to a clearinghouse issue which PF told us they would have to resolve and to call when we were ready to complete the transition. Called in to have a ticket submitted. Did not receive a response for over a day. We submitted another ticket and requested to speak to someone (Thursday morning). On Friday end of day we received an email with links but no phone call. Links were not helpful. Submitted another ticket on Monday requesting to speak to someone. We received a call late Monday afternoon. The customer service agent was unapologetic that she did not know how to assist us and seemed indifferent to assist us to resolve the issue. At that point we gave up on attempting to use Practice Fusion."
Poor Reporting
Lisa from Metrocrest Community Clinic wrote about feeling relieved by the expected switch to a different system: "We have had Practice Fusion for over two years. We are very dissatisfied with customer support, poor product management, and lack of robust reporting capabilities."
There were other downsides she wanted to mention: "customer support - nice people that do not know the product lack of robust reporting introduction of new features and the overall product road map or lack of a road map"
Buggy E-Prescribing and Unreachable Support Agents
Michael from Burien Medical Eye Care compared Practice Fusion to "being served a really awful dinner that you don't have to pay for." Here's why: "No customer service. Glitches are unavoidable, but customer service is a value decision by the management. If you create a "ticket" for someone to address, you're screwed if you don't happen to be available at the moment that someone calls you. Forget about getting anyone on the phone or an online "chat" no matter how long you care to wait. I've been in a cue for hours and nobody ever comes to the chat. The "e-prescribe" worked for about three days. After that, no local pharmacies could be found in its database."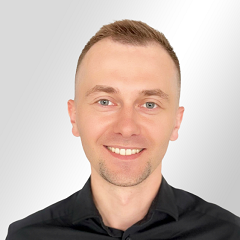 Written by
Deputy Business Development Director at Belitsoft
I am a customer's advocate and an expert in Healthcare IT.
Let's Talk Business
Do you have a software development project to implement? We have people to work on it.
We will be glad to answer all your questions as well as estimate any project of yours.
Use the form below to describe the project and we will get in touch with you within 1 business day.