If outsourcing vendor cannot be trusted to protect trade secrets, then the risks of an offshoring custom software development may outweigh its potential benefits. Hence, it is critical to review the intellectual property policy of the potential offshoring supplier.
Maximizing the economic value of an software development asset critically depends on understanding how best to use the available forms of legal regulations to protect intellectual rights. If vendor cannot be trusted to protect trade secrets, then the risks of an offshoring software development may outweigh its potential benefits. Hence, it is critical to review the intellectual property policy of the potential offshoring supplier.
According to the World Intellectual Property Organization, offshoring software development means that company A turns over responsibility, in whole or in part, of an in-house software development to company B whose location is outside of company A's national jurisdiction.
Each type of intellectual property asset may be involved in such offshore relationships:
Patents for ideas, systems, methods, and functions embodied in a software product;
Trade secrets (the code with embedded ideas and concepts);
Copyright and related rights to protect the source code and certain unique elements of the user interface.
The intellectual property protection policy of an offshore software development company must be reflected in these crucial documents:
General Agreement;
Non-Disclosure Agreement;
Employee Confidentiality Contract.
General Agreement: How Good Offshore Software Company Should Protect Clients' Intellectual Property Rights When Doing Work For Hire
We understand the importance of intellectual property to our Clients' business development. The ownership of intellectual property assets created by our offshore software developers, as a part of the work done for hire, as well as patents, copyrights and all the data related to the Clients and their projects, belongs to our Clients.
This may be reflected in our offshore development Agreement in the following manner:
The SERVICE PROVIDER transfers to the CUSTOMER property rights on the developed software under an exclusive license. The exclusive right means the right to use the software at its sole discretion in any form and in any way. Exclusive rights are transferred for the whole period of copyrights and act in any territory of the world. Exclusive rights are transferred on a grant basis. The transfer of exclusive rights from the SERVICE PROVIDER to the CUSTOMER is reflected in the Confirmation of services rendered. Date of transfer of exclusive rights is the date of signing the Confirmation of the services rendered by the Parties. The source code of the software is transferred to the CUSTOMER in electronic form to the email address specified in this Agreement or to the server of the CUSTOMER.
Moreover, our Clients' lawyers feel free to make changes in the Agreement and NDA which are signed prior to the start of any development work.
Non-Disclosure Agreement: How Good Offshore Software Development Company Will Treat Confidential Information During And After The Project
'To assure that Belitsoft treats intellectual property of its Clients with the ultimate care, we sign a Non-Disclosure Agreement (NDA) with all our Clients at the start of a business relationship.'
Its contents may vary, but would typically contain the following statements:
"Confidential Information" includes all information, technical data, or know-how, including, but not limited to, that which relates to a disclosing party's research, products, hardware, software, designs, inventions, ideas, processes, drawings, business plans, product implementations, financial information, marketing techniques, business operation and systems, pricing policies, information concerning current and possible new employees, customers, and/or vendors disclosed by one party to another in writing, orally, by inspection, or otherwise.
The receiving party and its Representatives shall not disclose any Confidential Information to third parties, in any manner, and shall protect the Confidential Information for five (5) years following the date of its disclosure.
Nothing in this Agreement is intended to grant or imply any rights, by license or otherwise, to either party under any patent, copyright, trade secret, or other intellectual property right, nor shall this Agreement grant or imply to either party any rights in or to the other party's Confidential Information.
The receiving party shall take all measures reasonably necessary to protect the Confidential Information received from the disclosing party, at least as great as the measures it takes to protect its own confidential information.
These Terms and Conditions shall be governed by and construed in accordance with English law. Disputes arising in connection with these Terms and Conditions shall be subject to the exclusive jurisdiction of the English courts.
Employee Confidentiality Contract: Not Only Contract Party But Each Member Of Offshore Software Development Company's Team Should Be Responsible
To assure that all Belitsoft developers are fully aware of the critical importance of protecting Clients' rights, all Belitsoft developers sign Employee Confidentiality Contract along with their Employee Contract upon joining the company. These contracts would normally state that developers must comply with Belitsoft intellectual property protection policy.
In addition, each developer can sign a personal NDA with the Client directly on demand.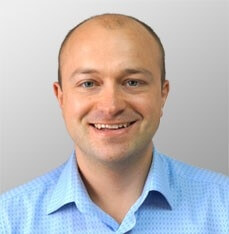 Written by
Co-Founder and CEO
I manage key operations and create strategic partnerships at Belitsoft.












Let's Talk Business
Do you have a software development project to implement? We have people to work on it. We will be glad to answer all your questions as well as estimate any project of yours. Use the form below to describe the project and we will get in touch with you within 1 business day.