If you want to make money from selling an online course, start with choosing a platform. It determines the structure of your learning material, the instruments available to you, and the competition you will face. In this article, we will explain how to use premade and custom platforms for selling courses, as well as give advice on the business aspects, e.g. marketing and sales.
Overview
So you want to make your knowledge earn money for you. As proven by many existing examples, this is entirely possible. You only need to choose how. Selecting the platform for your future course is at the core of the matter because it will impact everything from the structure of your material to the way you accept money.
Custom Platforms
Developing a e-learning platform from scratch takes time and money. However, it also grants you the most freedom in the way your content is structured: it can support pretty much any unique instructional design decisions you have made. You are also free to choose marketing tools, payment methods, and hosting. At the same time, you are also the one responsible for the maintenance of the platform.
Premade Self-Hosted Platforms
Systems like JoomlaLMS or Open edX allow more flexibility at the cost of more responsibility. With them, you have more freedom in your course structure and payment methods, but you'll need to buy your own hosting, hire someone to handle maintenance (or do it yourself), and connect the payment gateway. This implies the need for technical skills on your part or an outsourced team.
Premade SaaS Platforms
Websites like Udemy, Skillshare, Teachable, and other MOOCs are a popular and convenient way to sell courses. They take care of all your hosting and maintenance needs, have payment gateways, and often include built-in marketing tools.
Custom Platforms
These platforms are built from scratch and tailored to the customer's specifications.
Custom systems have a number of advantages over their boxed counterparts:
Better long-term value. You don't have to pay licensing fees to anyone, as you are the owner of the product. So in the long run these systems are cheaper.
Total control. Everything from the content formats and system architecture to the colors of the buttons is done according to the customer's requirements.
Better security. No system is entirely impervious to attack. But all the users of a given boxed system will share the same vulnerabilities, while your system would require the hacker to do a lot of extra work.
Improved valuation. Custom software is a valuable asset. Having it would increase the valuation should your company decide to become public.
Content for Custom Platforms
Custom platforms can be made to display any kind of existing eLearning content, from simple text to VR simulations. So they are uniquely suited to the courses that employ unusual instructional design decisions.
And if you want a little more flexibility, it is relatively easy to make the system compatible with the popular eLearning standards like SCORM, xAPI, or LTI. This will allow it to accept premade content packaged in accordance with these standards or stream learning materials from third-party websites.
The courses could be buffed up with gamification. It has proven to be a powerful factor in increasing the learners' motivation but the existing SaaS solutions either don't support it at all, or allow only the simplest or options.
Besides the course itself, custom platforms allow creating specific and detailed reports that are beyond anything currently offered by the SaaS platforms.
Examples of Custom Platforms from Belitsoft
We have developed and launched numerous custom course platforms. These are some of our most successful examples.
1. Extraas (A Platform for Math and Language Training)
High school education is highly reliant on standardized testing. The students spend a lot of time preparing for them, because these tests can have a decisive effect on their future. They practice on their own or with the tutors that their parents hire.
The problem is, Gen-Z learners aren't very fond of rote memorization - the main learning method in such cases. They prefer learning by doing, especially if it is digitized and gamified.
That's why our customer hired us to develop Extraas, the custom course platform that teaches children mathematics and Dutch. It makes preparing for exams fun by using both gamification and game-based learning for better outcomes. Only a few months after launch it already had thousands of happy customers that rate it 9.7 out of 10.
For more details on the idea and the development process, see the Extraas showcase.
2. Ticken (A Unique Touch-Typing Course)
The existing typing courses just weren't up to par. They were either overpriced, boring, ineffective, or all of the above. So our customer used his instructional design knowledge to come up with a completely different solution. It was dubbed Ticken and focused on increased engagement and modern teaching approach to make the process more effective.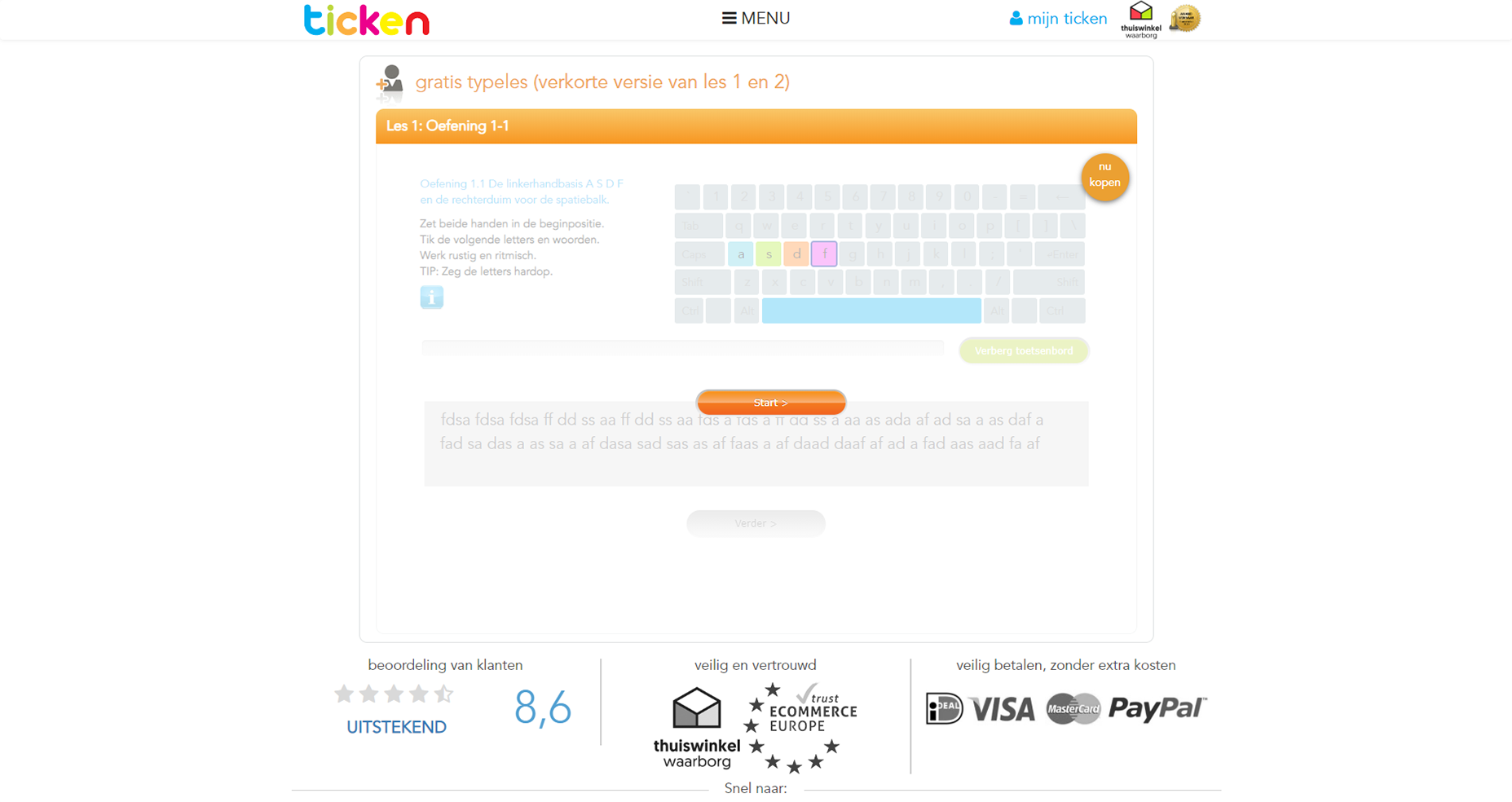 As a result, in only 15 hours the students were able to up their typing speed to 140 characters per minute. This made Ticken a commercial success with over 100.000 satisfied customers.
See the relevant showcase for more information on how we helped our customer achieve this.
3. TET (A Turnkey Driving Theory Course Platform)
The existing methods of preparation for driving theory exams were underwhelming, as evidenced by about 50% student fail rate. Our customer had an idea of how to fix the situation: replace rote learning with simulation, stimulate interest with some game-design elements, and make the online course mobile-friendly to let the students study whenever they want.
The platform that we've delivered for him was named TET. It allows users to prepare for theoretical exams for a car, a motorcycle, or a scooter, and do it in a convenient and effective way. TET gives users a personal dashboard to track their progress, lets them practice with various tests, and uses innovative learning methods to improve knowledge retention.
TET turned out to be a success with more than 22,000 satisfied customers that rate the platform 8.3 out of 10 on average.
Take a look at the showcase for TET to discover more about the system itself and how we helped our customer launch it.
Conclusion
Custom systems are unrivalled in ability to implement unique instructional design decisions and innovative teaching methods. They offer maximum flexibility and the best long-term value due to absence of license payments.
We create courses from scratch. Do you have an idea for a new course? Let's discuss it
Premade Self-Hosted Platforms
These systems are basically LMS' that are deployed on either your own or a managed server. You will need to buy the domain name and handle the maintenance yourself (or hire someone to do it for you). There are such systems on the market already, but you can always custom-build a new one.
Self-hosted systems are an older approach to deployment, but they still have their advantages:
More flexibility. Cloud-based systems have very limited customization options, otherwise, any update would cause technical issues. Self-hosted systems allow for more advanced modifications, including adaptation for unique instructional design choices.
Better data security potential. SaaS platforms are generally secure. However, with a self-hosted system you can implement more stringent security measures.
Better integrations. Self-hosted platforms generally provide better stability when connected to other systems (HRM, CRM, ERP, etc.)
Top Self-Hosted Platforms
JoomlaLMS
JoomlaLMS is a powerful, yet easy to use software that is based on the popular Joomla! Content Management System. It is available in both cloud-based and desktop versions and has a mobile app.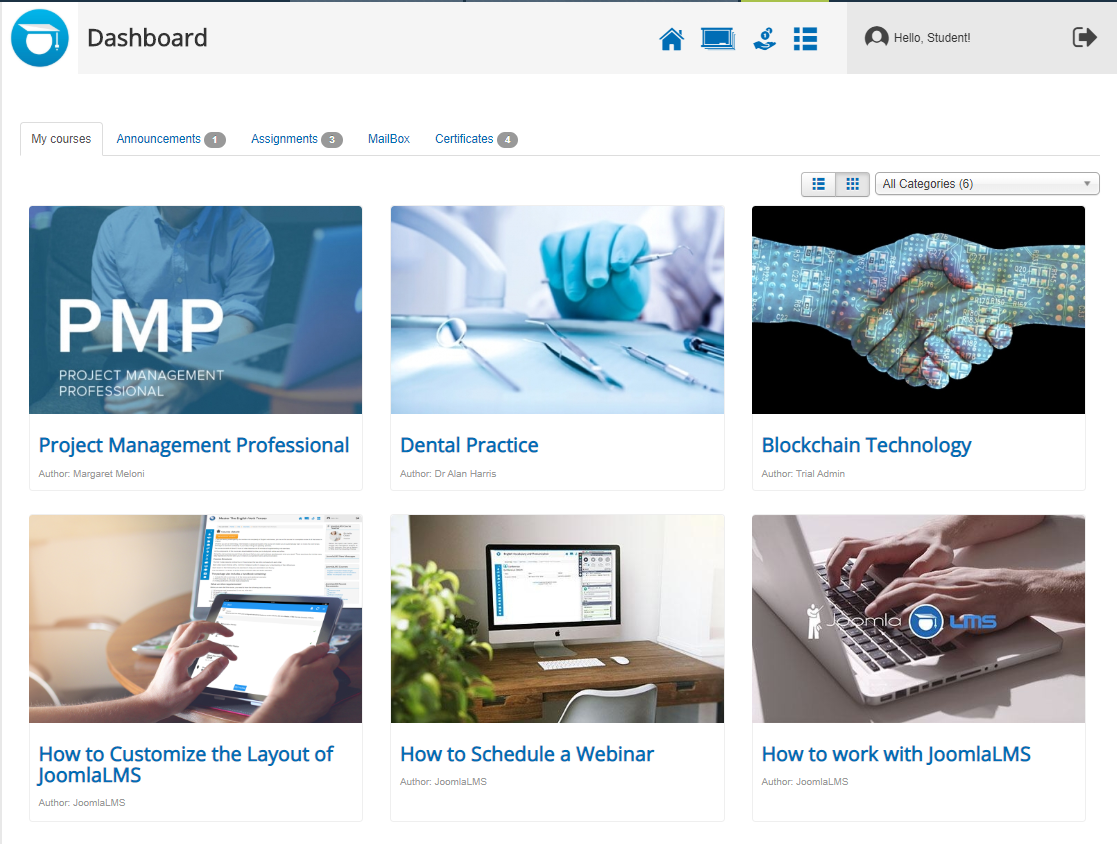 Core features:
Built-in authoring tool
Videoconferencing support
Mobile learning
Learner portal
SCORM / xAPI / LTI compliance
Course communication tool / forum
Here's what the users praise it for:
Cost-efficiency.


"As a teacher, I appreciate it when a platform I use is very user-friendly and cost-effective. I like that JoomlaLMS satisfies my professional needs. I am also very satisfied with the support team because they helped me a lot since my IT skills are not outstanding."
— Ljiljana G.

Convenience.


"Super friendly and modern interface receives frequent updates including security. It has several free and paid templates to make the look professional. As well as extensions to add features to the website or blog." — Carlos R.

Flexibility.


"In every instance that we had, where customization was not possible, we were able to find a satisfactory workaround. For example, if students need to sit a final, external exam that is not part of the online training, the results can be manually added via JoomlaLMS. No other moderately-priced programme that we looked at was able to do this. This flexibility makes JoomlaLMS far more powerful than is seen at first glance." — Dile S.
Open edX
Open edX is a free open-source LMS created by MIT and Harvard University. It is mostly focused on delivering MOOCs.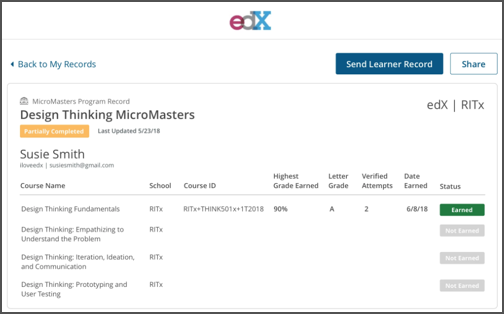 Open EdX. Source
Core features:
In-built authoring tool
SCORM support
Gamification
This is what the users like about it:
Convenient course management.


"It is easy to break long courses into manageable chunks and to check a learner's understanding at each step. Usually this would require me to fly to meet my new sales agents, but now I can simply sign them up for the course and track their progress." — Marianne L.

Powerful features.


"Awesome features... I use less dynamic LMS platforms and this one is one of the most engaging. It feels like a real classroom; students can engage in real time as long as they follow syllabi. If you fall behind you can reset your dates and your grades are rolled over from the previous date. I've used the live video conferencing feature which adds to real-life interaction. The discussion boards and forums are aesthetically pleasing. You can download the app and the features are equally good. You can audit the course." — Carol H.

Helpful community.


"Openedx has a wonderful community behind it - we have always got help from them if we ever get stuck. The product has evolved over the years and with a fantastic mobile app available - it has made learning and reaching the users far easier" — Million L.
And this is what they don't:
Access control issues.


"We had to find a work-around for being able to hide internal (Sales agent) courses from the general public. It would be nice to have an internal course option available." — Marianne L.

Complicated to install.


"The deployment can be a bit cumbersome since it's a fairly large project. Luckily you are able to get help from the community or reach out to vendors." — Luiz A.

Weak learner interaction tools.


"The tools for learner interaction (i.e. the forums) are fairly weak. They need more modern features, and especially more support for team-based moderation." — Reviewer verified by LinkedIn
Moodle
Moodle is a free LMS that is available in both cloud-based and on-premise versions. It is highly customizable and has a vibrant community around it.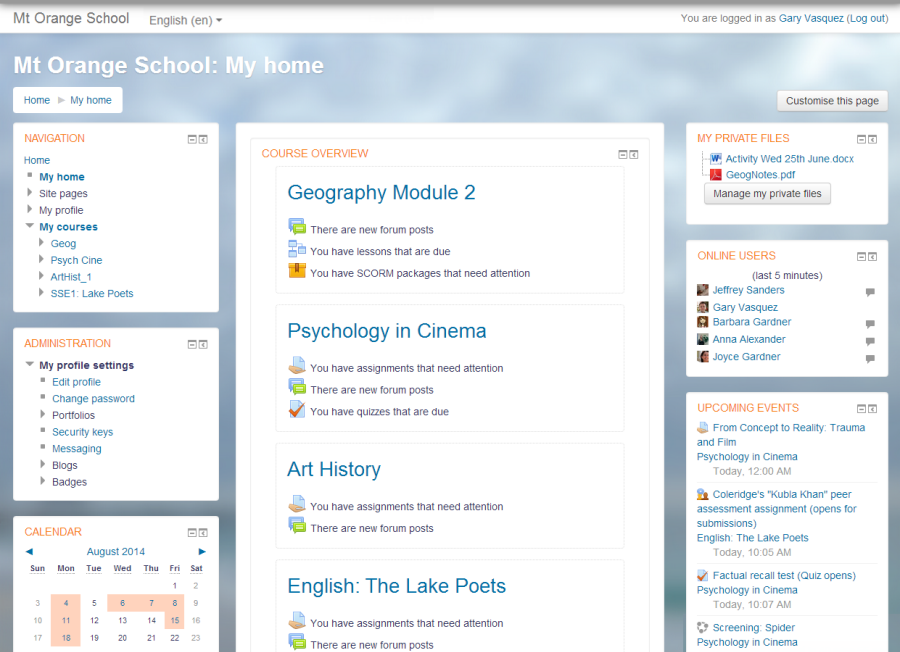 Moodle. Source
Core features:
Built-in authoring tool
Gamification
Videoconferencing support
Mobile learning
Learner portal
SCORM compliance
Moodle advantages:
Good documentation.


"There is a good amount of helping documentation with Moodle you can find almost anything on their documentation. I am happy to say that our students are still using it daily."

Good design.


"The design and layout is simple and the best part about it is that it makes learning fun and interactive for the students."

Low cost.


"Moodle is open source, and therefore inexpensive and low risk to test. If a company is considering eLearning, this should be your first option as a pilot. No pre-planning is as good as actual experience."
Moodle disadvantages:
Complicated implementation.


"This is difficult to set up, particularly if you want to make use of the assessments. You need to define your users and your strategy upfront or it can become a muddle with different departments adding "courses".

Buggy updates.


"Whenever updates for Moodle are released (six-monthly) there are always some problems with existing content, especially with non-standard features that have been designed exclusively for a course or institution. Sometimes they are not immediately evident and can cause issues during the teaching period."

Hard for newbies.


"Moodle is not intuitive to the novice. It took some time for me to learn how to use its many features and implement them well. I have been doing this for at least 8 years, but I am still learning more about the system and its capabilities."
Content for Self-Hosted Platforms
The self-hosted platforms accept a great variety of content by default thanks to the LMS functionality. In addition, they can be modified and host pretty much anything. The thing is, some forms of content (e.g. learning games) require technical skills to create and upload.
How to Make Money with Self-Hosted Platforms
There are many ways to earn money with a self-hosted eLearning platform.
Selling courses. This is pretty self-explanatory. You can offer your courses under a subscription-based model, or just let people buy once and use forever.
Freemium. Offer some content for free, and have the users pay if they want access to the more advanced courses.
Advertising. You can sell space on your website and display ads there. Just don't overdo it.
Affiliate marketing. You can promote other people's courses that pose no competition to your own.
Note that you'll need to integrate your platform with a payment processor (e.g. PayPal, Braintree, or Stripe) to manage and receive payments. Unless you possess the necessary skills yourself, you'll have to hire a development team to do that.
Marketing/Promotion
While the systems typically provide some marketing functionality, attracting learners is entirely up to the instructor.
Summary
Self-Hosted platforms allow instructors much more flexibility. This comes with more responsibility: managing hardware, customizing the platform itself, and promoting it.
Premade SaaS Platforms
This term includes all the products that are commercially available.
What is an eLearning Platform
An eLearning platform is like an operating system that serves as a basis for all the learning applications (courses, games, etc.) that run on it. The term is vague. The Learning Management Systems (LMS), for example, can be included in it or excluded depending on the person's viewpoint.
The platforms can be separated into two types by their commercial availability: boxed solutions and custom solutions (built from scratch). There are also customized solutions, that use an existing platform as a foundation, but include dramatic changes (e.g. new features or the content formats that the original system doesn't support).
The benefits of an eLearning platform are as follows:
Basis. It provides a convenient way to store, present, and sell eLearning courses. While the format of the said courses might differ, the essence stays the same.
Integrations. The platform allows relatively easy integrations with other software that you might need (e.g. HRM or CRM).
Analytics. The platforms tend to include reporting tools that monitor both academic and business aspects of the hosted courses and present this information to the owners. They, in turn, can make the necessary adjustments and improvements.
The eLearning platforms have these core features:
Course management. The whole point of an eLearning platform is to host and present content in various formats. This feature allows uploading, modifying, and removing materials from the course.
User management. This includes enrolling and removing learners, assigning administrator privileges, and more.
e-Commerce. Various payment methods, payment plans, and at least some marketing functionality (e.g. discounts).
Content for the Premade Platforms
One of the major drawbacks of all the boxed platforms is the limits that they impose on the courses. These include available file formats, quiz types, pricing, and more. In addition, the course must be approved by the platform's admins before it is released. The platforms provide the guidelines so that the instructors know what is required of them, and often include authoring tools so people can create courses on the platform itself.
Udemy
Udemy supports the courses that follow the typical "video-quiz" patterns in the lessons. It requires the course to have a stereo audio track (preferably in MP3 or AAC) and at least 30 minutes of HD video content. Free courses have different limitations: no more than 2 hours of video.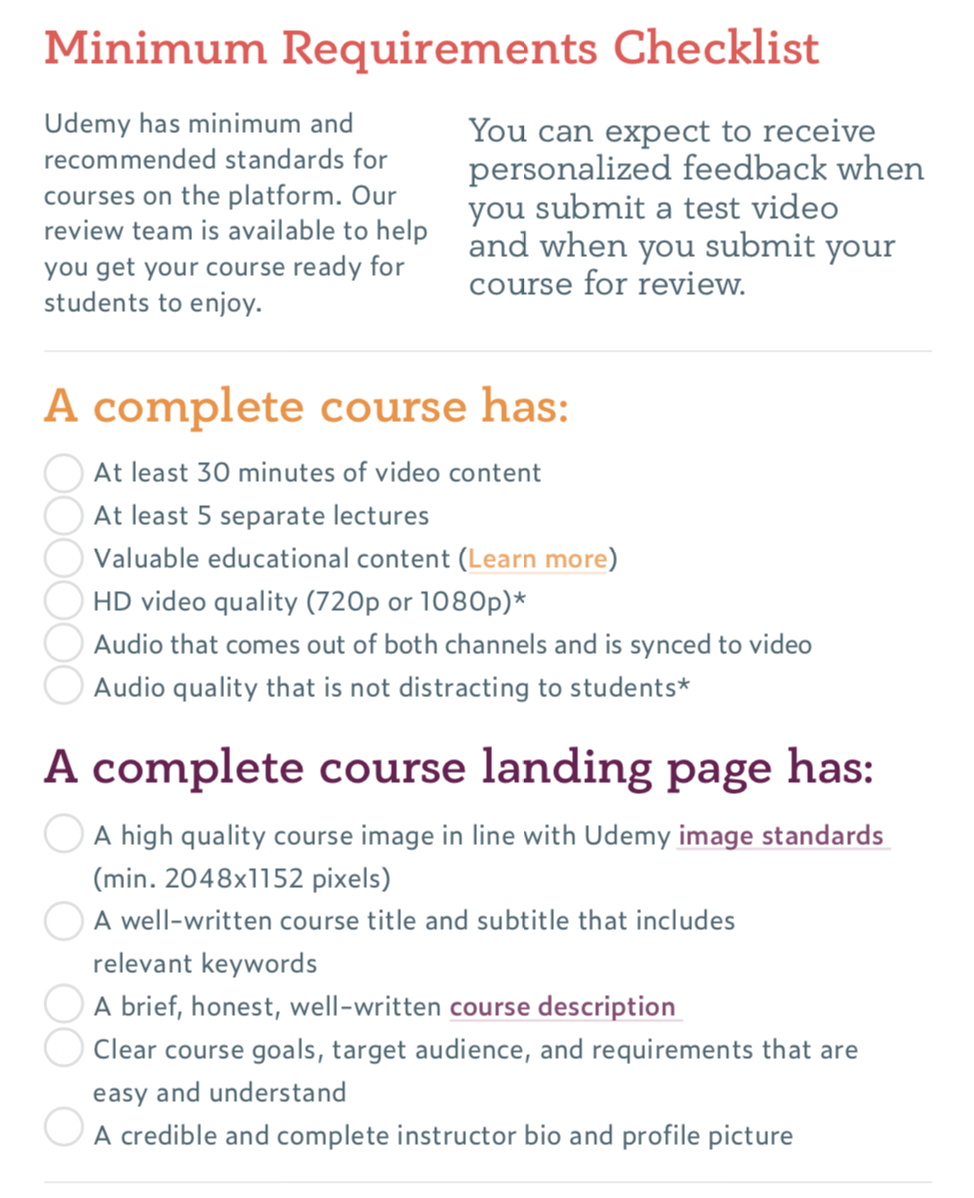 Udemy course quality checklist
There must be at least 5 lectures that teach something meaningful to the audience. There is also a certification option. In any case, your course must adhere to the requirements of Udemy to get published.
Once the course is complete, the instructor must submit it for a review before it goes live. The process takes no more than 2 business days.
Thinkific
Thinkific has a robust authoring tool that allows creating courses to be displayed on the platform itself or on a connected website with a separate domain name. It lets users upload lessons created with third-party authoring tools (Articulate, Captivate, iSpring, etc.), create or upload their own multiple-choice quizzes, integrate Google Docs content, and much more.
Thinkific doesn't require courses to adhere to any specific requirements, although it has recommendations for the technical characteristics of the video and audio content the user uploads.
How to Make Money with Premade Platforms
Each platform has its own approach to paying instructors.
Udemy
Udemy calculates the revenue for instructors based on their net revenue (the sum that remains after the appropriate taxes, processing fee, affiliate expenses, etc.).
Self-promotion. If a learner bought your course thanks to your own advertising activities (coupons or affiliate links, for example), you get 97% of the money due to the 3% administrative processing fee (4% for Japan).
Organic. If a learner doesn't use the instructor's link or coupon, the revenue is shared 50/50. However, if the sale was made via the mobile app, Google or Apple will take 30% of the total.
Paid User Acquisition Sales Channels. The instructor can opt to participate in a Marketing Boost Program that authorizes Udemy to promote your course on external websites. In this case, you get only 25% - the rest goes to cover advertising costs.
All the payouts are in US dollars, irrespective of the currency of actual purchase. The instructors receive their money via PayPal or Payoneer about 30 days after the end of the month to allow for refunds.
Note that if a user decides to participate in the promotional programs, they need to study the promotions policy that allows Udemy to sell the courses at a large discount.
Thinkific
Thinkific has several payment plans that differ by the features they let users access. Besides the basic free plan, there are three more that cost from USD 49/month and up to USD 499/month. Paying for the whole year gives you a 20% discount.
Thinkific has built-in integrations with Stripe and PayPal. Both typically charge 2.9%+ USD 0.30 per successful transaction. In addition, the system allows integrating other payment gateways.
The platform itself doesn't charge anything for processing payments (unless you have a legacy plan, and know these things already).
Teachable
Teachable also uses plan-based pricing. The basic one costs USD 29/month if billed annually, the most advanced one - USD 249/month, if billed annually. There is also a free trial option.
Teachable allows payment via Stripe and PayPal but operates only in the US, UK, and Canada. The payouts are received via PayPal and in US dollars only, even if the course is priced in a different currency. The user can also choose to receive the payouts either daily, weekly, or monthly.
The platform takes a 5% processing fee in the basic plan, but not in its more expensive counterparts. However, the platform will reserve 10% of each card transaction and keep it for 45 days to account for refunds. After the time has elapsed, the money is transferred to the instructor's account with the next payment.
Top 5 Platforms for Selling Courses Online
Udemy
Udemy is one of the most famous companies of its kind. It was launched in 2010 and now has over 57.000 instructors and more than 50 million students.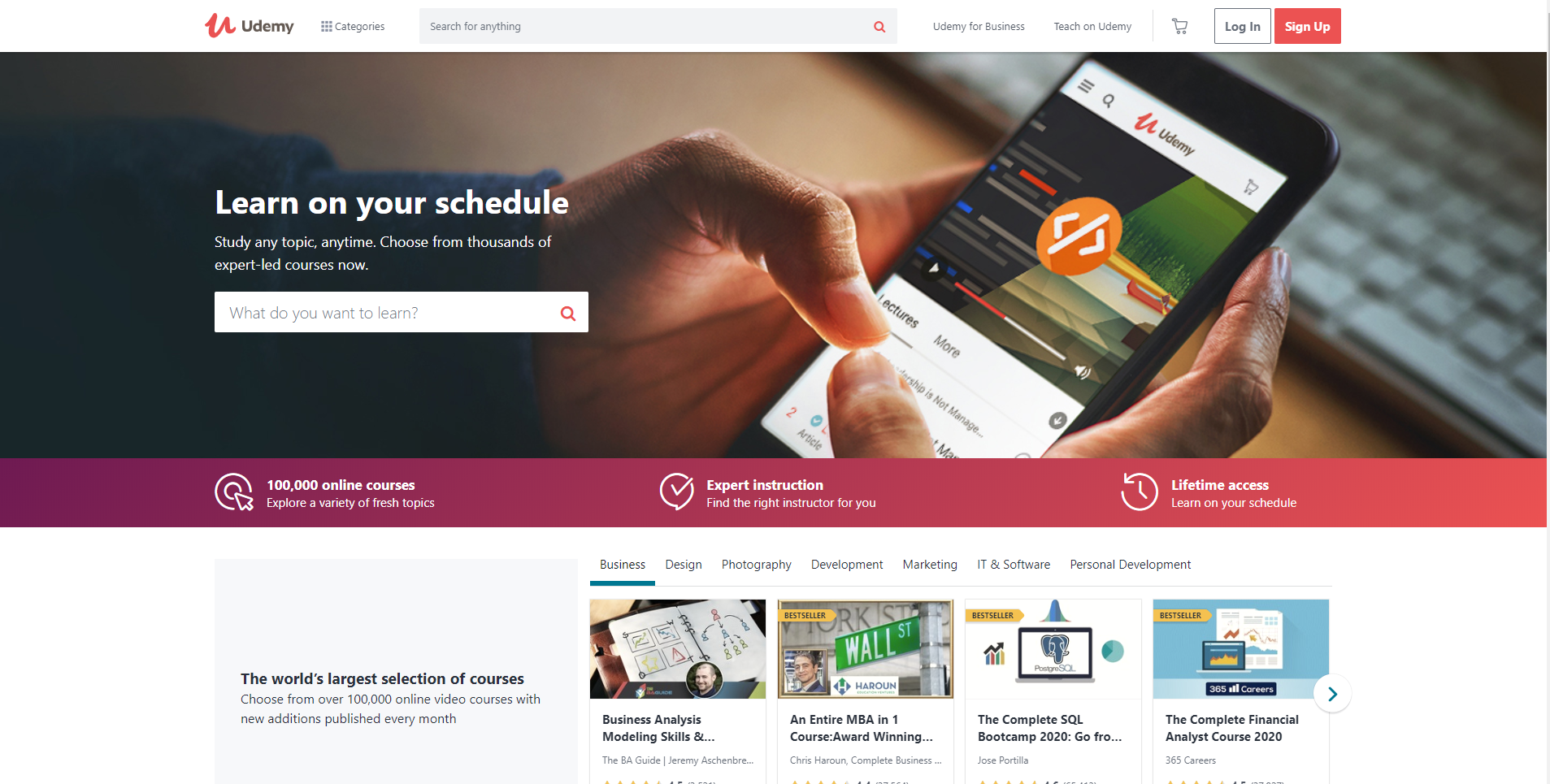 Udemy
Core features:
In-built authoring tool
Communication with learners
Course hosting
eCommerce
Here's what the users dislike about Udemy:
High processing fees. They are still evolving their platform and sometimes they make changes that impact a lot of users who have no control. They also take 50% of the revenue of students they bring which seems high as they are constantly running sales.
Ineffective quality control. MOST of the courses say they teach something but at the end is false because the course content does not match with the description. The course videos are very poor, instead of videos some courses put stupid notes about the previous lesson, I have returned 50% of the courses I purchased because they do not meet expectations. You have to review really carefully each of the courses before purchasing them because most of them lie.
Thinkific
Thinkific allows users to create their own branded sites to sell eLearning courses. It combines powerful course builder with HTML/CSS editing capabilities to achieve better flexibility.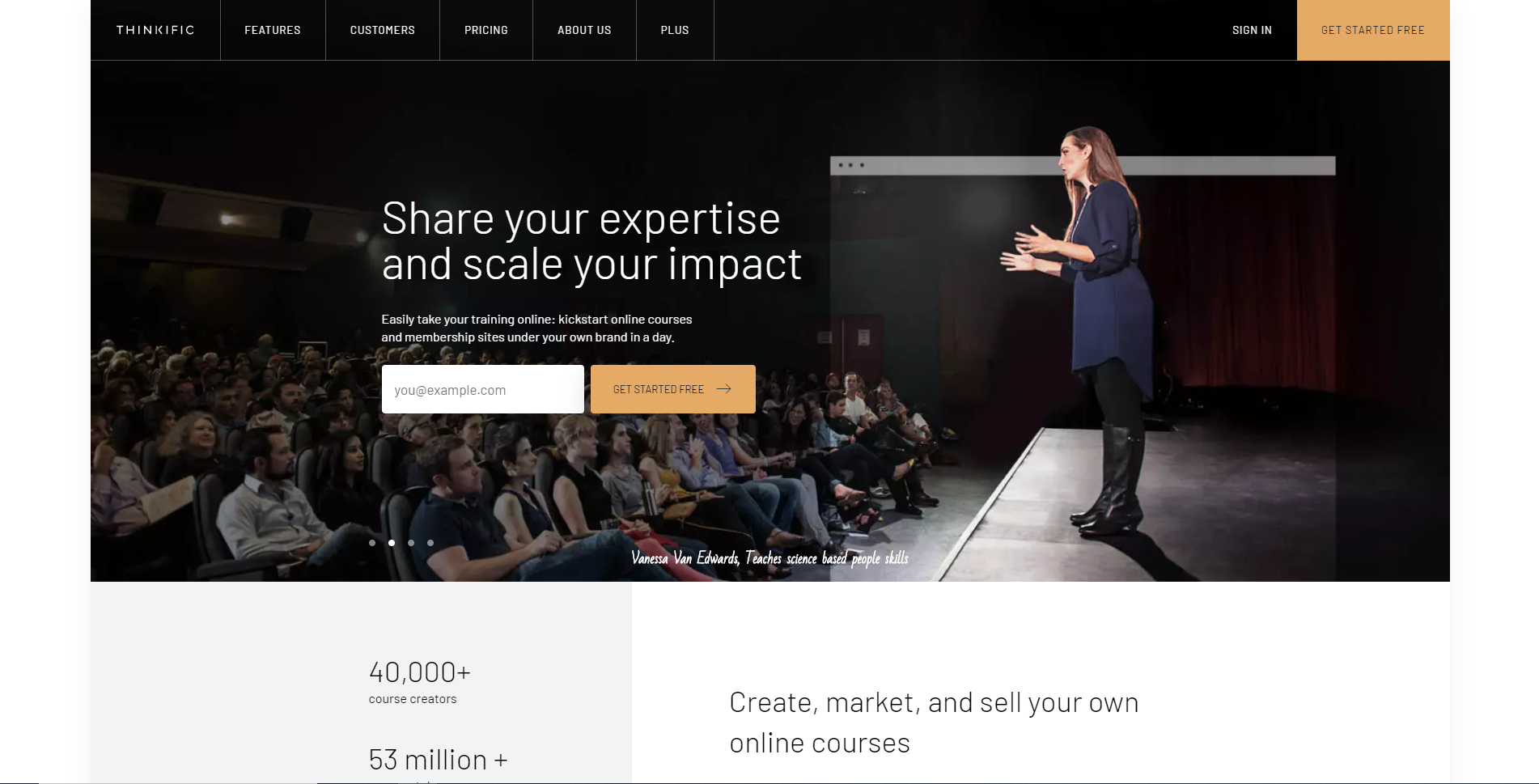 Thinkific
Core features:
In-built authoring tool
Communication with learners
Course hosting
eCommerce
Here's what the users dislike about Thinkific:
Bad customer support. Very frustrating! Not a customer-friendly service. While they are friendly and say they hope you are having a nice day, they do not answer questions (or apparently read email chains). There is no support for European customers I fed this back to them when I first signed up around 2 years ago and nothing has changed. I have given them all of the feedback given here but they do not take any action.
Underwhelming reporting. Reporting leaves much to be desired - best count on using Zapier to pull data into a 3rd party for analyzing user progress and completion rates. It's also frustrating that I have to wait for some reports to be emailed to me after requesting them. Perhaps the most frustrating part is that the front-end is designed using Liquid, which is difficult for a novice with basic CSS / HTML knowledge to navigate in order to make small text changes across the site.
Expensive. Pricing for me was the only con; I had purchased a lifetime subscription to another course building platform and decided to switch to that otherwise I'd still be using Thinkific.
Teachable
Teachable has been on the market since 2014 and has gathered a substantial following.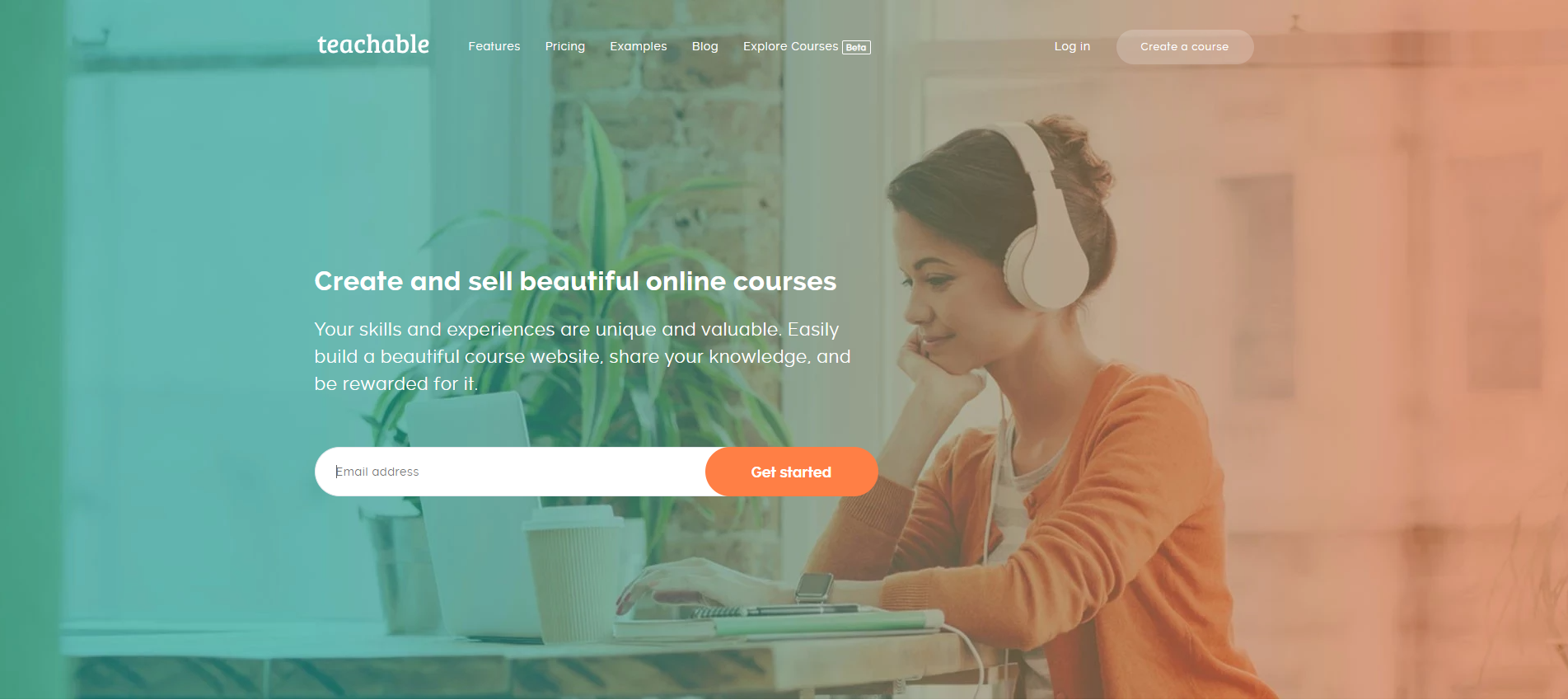 Teachable
Core features:
In-built authoring tool
Communication with learners
Course hosting
eCommerce
This is what the users consider the platform's disadvantages:
E-mail issues. "I have experienced serious problems with their built-in email application. Since this is the primary way teachers communicate with students, it should be a priority for them."
Questionable pricing. There is no middle ground between the starter plan and the next plan - it's expensive for the starter plan compared to other course platform options with hardly any of the perks the others offer. The promise of being able to fully customize your school is negated by the very real fact that you HAVE to be able to 'code' to do so, taking away from the ease of use. The quizzes available are restricted to multiple-choice or true and false - students aren't able to upload assignments and there is also no room for free flow questions.
Complicated page design. The only con about Teachable is that they recently changed how their creators can design their sales pages for their courses. This can be a learning curve if you don't know much about web designing.
Skillshare
Skillshare is a relative newcomer in the MOOC world (launched in 2017), which focuses on "learning by doing" via educational videos.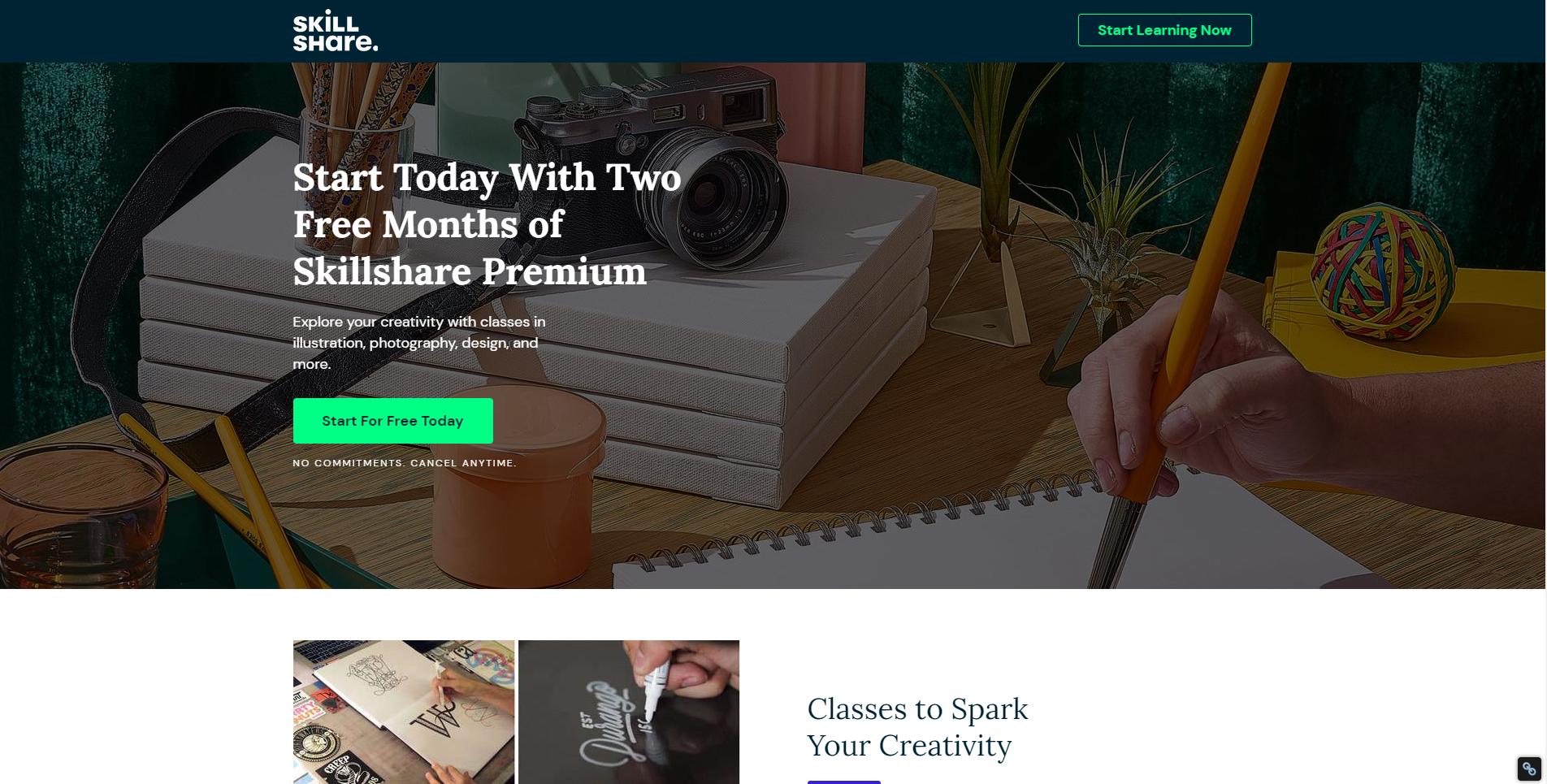 Skillshare
Core features:
In-built authoring tool
Communication with learners
Course hosting
eCommerce
According to the reviewers, Skillshare has the following disadvantages:
Bad customer service. Their customer experience. It seems like only incompetent outsourced Indians look after their customers and this hurts their trust a lot. No answer in more than 30 days and I've tried to contact them everywhere - Facebook, Twitter, Instagram, email - and no real human tried to contact me back. If their customer experience had been a ship, it would have been Titanic. Total failure.
Streaming problems. The platform seems to have streaming issues. Both the website and the Android app take forever to load and frequently stall. I've tried on several devices, so it's not a device or browser issue, and I can watch Netflix and YouTube with no issues or stall at all, so it isn't my internet.
Coggno
Coggno offers both a MOOC platform and an LMS. It serves both individual users and companies.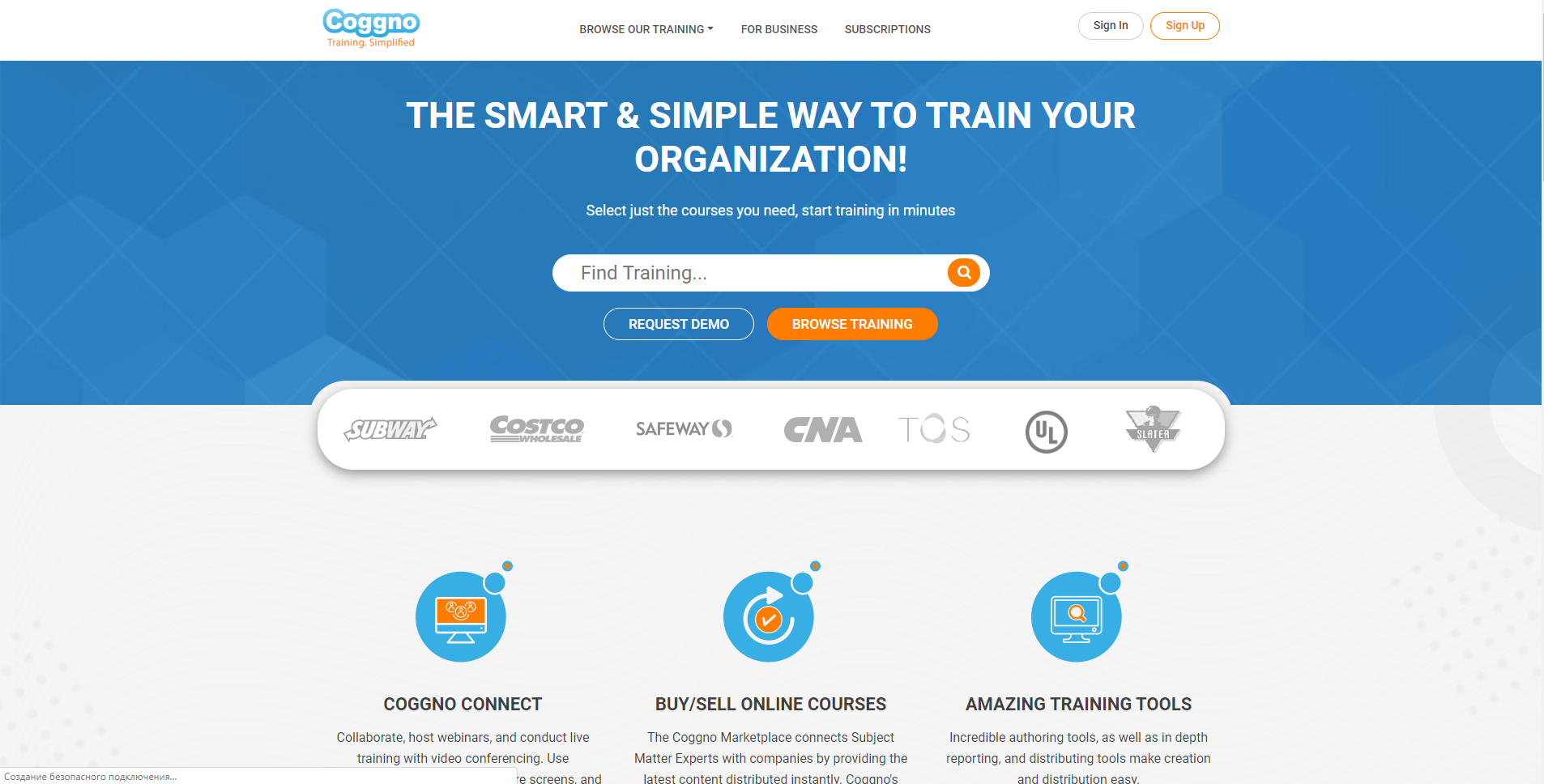 Coggno
Core features:
SCORM compliance
Communication with learners
Course hosting
eCommerce
This is what the users dislike about Coggno:
Limited customization. Site configuration tools could benefit from more options...it does not allow for full customization.
No authoring tools. To create content for a course you have to purchase easygenerator, if you don't purchase this tool you would have to create your own SCORM.
Marketing/Promotion
Each platform has its own ways of promoting the courses it hosts.
Udemy
This platform allows the instructors to promote their own courses as they see fit, supported by the coupons and affiliate links functionality. In this case, Udemy pays the instructor 97% of the net revenue.
However, there are also several opt-in promotion programs. Participation in them allows Udemy to take a bigger cut of the profits.
Udemy Deals. It allows the company to advertise and sell your courses at a large discount (but not lower than USD 10) unless in several specified countries. In this case, the revenue will be split 50/50.
Marketing Boost. This program authorizes Udemy to advertise your course through third parties, e.g. resellers and affiliates. Your cut of the sales through this channel is 25%.
Udemy for Business. This option allows Udemy to include any of your courses in collections that business users can access by subscription. It puts limitations on your ability to modify them and includes a noncompete clause. Your share of the sales would depend on how long was your content viewed.
Thinkific
Thinkific allows integration with tools like MailChimp, Google Analytics, and Keap. However, it also has some in-built marketing functions.
Membership sites. The ordinary course sites focus on one-time course purchases. Membership sites focus on subscriptions, ongoing training, and learner retention.
Free trials. Allow users to get a taste of your content with no payment and no strings attached.
Discounts. Set reduced prices to attract new learners or retain the existing ones.
The user needs to manage their marketing activities themselves, although Thinkific often publishes advice in its blog.
Teachable
Teachable operates by giving instructors their personalized websites ("schools"). User acquisition is each instructor's own responsibility, though the platform itself has a few marketing functions.
SEO. Instructors can customize their course's URL, page title, and meta-description that makes the course easier to find on Google.
Affiliates. Using special codes, an instructor can give other users a cut of the revenue in an exchange for promoting the school as a whole or a specific course only. An affiliate receives money whenever a purchase is made with the code assigned to them. There is no limit on the number of affiliates a school can have.
Summary
The premade SaaS platforms are relatively simple to join and start working with but have a number of drawbacks that are worth thinking about.
Firstly, there is a huge competition between the users of the same website. Udemy alone has more than 100.000 courses. Rising to the top would be difficult.
Secondly, the existing platforms have a very limited array of gamification options (if any at all). Given that it is now the leading motivation tool, lack of it is a significant flaw.
Thirdly, the existing platforms for selling courses would force you to adhere to their standards. They support a very limited number of quizzes, give little leeway in determining the learning paths, and are pretty much incompatible with courses that are unique in some way.
Finally, the reporting in them leaves much to be desired. You either have to use what few analytical tools you have or integrate third-party services.
How Belitsoft Can Help
Helping customers turn their unique ideas to life is our forte. If none of the existing platforms are a fit for your course, reach out to us for a free consultation and a free quote on your project!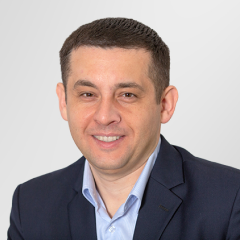 Written by
Chief Innovation Officer / Partner
Recommended posts
Belitsoft Blog for Entrepreneurs
Portfolio
Portfolio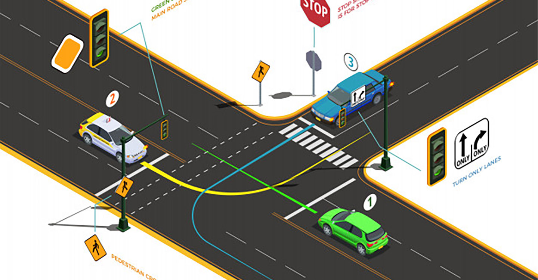 Our Client, the Dutch startup founder Martin Beijer, addressed us to develop a driving theory online course business with automated online payment. The course was aimed to reduce the almost 50% fail rate at driving exams by making learning interactive and engaging. The program has already helped over 22,000 users to pass driving exams.