Are you looking for education startups that were founded in the U.S.A and want to learn more about their business models? As a company that develops edtech SaaS startups for the US-based customers, Belitsoft has prepared a list of well-funded subscription businesses located in San Francisco.
Udemy (San Francisco, CA 94107, United States) is an eLearning marketplace where tutors are able to create a course, add it to a library of 65.000+ courses and earn money from student tuition charges. An instructor shares its revenue with Udemy.

The company was founded in 2010 and has raised $173 million in funding. As of January 2018, the eLearning platform is used by 20 million students worldwide.

For companies, Udemy for Business (PayPal, Lyft, Booking.com, Capgemini, ON24, and Century 21 are among customers) offers subscription access, the price of which varies by the number of users. Udemy provides an access to a collection of business-relevant courses as well as allows to create and host proprietary courses; offers a mobile app for iOS and Android; allows monitoring user adoption and overall user activity; provides customer support. The company size is 200-500 people.

Grammarly (San Francisco, CA 94104, United States) developed the AI-powered Chrome extension - an online proofreader/editor that automatically detects grammar, spelling, punctuation, word choice, and style mistakes in the user's writing.

The company was founded in 2008 and has raised $110 million in funding.

Nine years after launch, the Grammarly Chrome extension has been downloaded 10 million times, and the company has 6.9+ million daily active users ($8 million in revenue on 2012). The Premium Plan ($29.95/ month) includes such extra features, as advanced check for punctuation, grammar, context, and sentence structure; vocabulary enhancement suggestions; genre-specific writing style checks; and plagiarism detector. The company size is 50-200 people.

MasterClass (San Francisco, CA 94107, United States) is an eLearning marketplace with celebrity taught classes. The company's online education platform provides online video education taught only by Hollywood stars as teachers such as Samuel L. Jackson, Serena Williams, Gordon Ramsay etc. MasterClass charges $90 for each class (or $180 / year for the All‑Access Pass). The platform includes over 300 lessons across 30+ classes. The company was founded in 2012 and has raised $56.4 million in funding. As it was reported, MasterClass sold courses to more than 30,000 people in its first four months. The company size is 50-200 people.

Clever (San Francisco, CA 94103, United States) is a cloud-based data storage medium app for third-party e-learning systems and schools/districts. It's a bridge between schools' Student Information Systems and online learning applications. Clever's customers are online learning providers who pay Clever based on usage of their API. Clever app - Secure Sync - is engineered to be a secure and convenient way for districts/schools to grant access and send data to third-party eLearning applications.

Clever was founded in 2012 and has raised $44.1 million in funding. Nowadays, Clever is used by 1.1 million students every day and provides access to the 300+ leading educational apps and over 60.000 U.S. schools. The company size is 50-200 people.

StudyBlue (San Francisco, CA 94103, United States) provides a crowdsourced learning service that hosts over 400 million study materials for high school and college students. The platform connects students through a shared library, allows note uploading and digital study material sharing. StudyBlue's services are available on the official website or on mobile apps for iPhone, iPad and Android devices. Having subscribed to a Pro version, customers are provided with a full ad-free access to shared content and study guides. The company was founded in 2006 and has raised $22.4 million in funding. The company size is 11-50 employees.
Smart Sparrow (San Francisco, CA 94110, United States) developed an online learning design platform enabling customers to create interactive and adaptive e-learning courseware. The company provides a dynamic, drag-and-drop authoring tool empowering teachers to build their own course, define personalized learning paths for their students, collaborate in real time and access pre-made templates to help them save time during the creation process. The platform is used by 500+ institutions globally and can involve a different number of users (4 pricing plans). Smart Sparrow was founded in 2010 and has raised $16 million in funding.
Brightwheel (San Francisco, CA 94108, United States) offers a mobile app for iOS and Android devices to help pre-K teachers keep parents informed by sending them updates about their kids throughout the school day. The product is targeted at preschools and daycares and used for tracking attendance, recording activities, communicating with parents etc. The Premium Plan includes such features, as staff and calendar management, messaging, video sharing, unlimited and secure check-in. Although considered to be #1 platform for early education, Brightwheel is used by many businesses around the globe to manage their programs and communicate with families. The company has raised $12.8 million in total funding since its establishment in 2014.
CodeFight (San Francisco, CA 94104, United States) offers CodeFightR system that is developed to help companies improve their recruiting and hiring processes by evaluating candidates based on their coding skills. An active community consists of more than 500.000 engineers that receive programming tests from employing companies, on the basis of which applicants may be employed. Companies can also use CodeFightR system to build programming bots and list them on CodeFight's website. Programmers who visit the website can play against the bots as a way of testing their skills and receive a job offer from that company. CodeFight is available for prices depending on business needs and requirements as well as the number of user accounts. The company was founded in 2014 and has raised $12.5 million in funding.
Quizlet (San Francisco, CA 94107, United States) offers 200+ million of study sets, tools, and apps that help students practice and master educational topics. The company's online learning community provides students with an adaptive plan that charts their progress, helps them to stay motivated with encouraging checkpoints and keeps them on track with study reminders. An account may be upgraded to Quizlet Plus that provides with long-term ad-free learning, personal classes building, voice recording, creation of advanced diagrams and photo sets. The company was founded in 2005 and has raised $12 million in funding.
Springboard (San Francisco, CA 94111, United States), an edtech company formerly known as SlideRule, was launched in 2013 as a search engine for online courses. Today, as a result of $11.2 million funding, Springboard is a workforce upskilling company that offers extensive mentor-based learning for early- and mid-level professionals in data science, UX design, digital marketing, and other new-economy fields. Springboard community consists of 5.000+ all-time students and 300+ mentors from 77+ countries. With a monthly-paid subscription, students gain access to all curriculum materials and resources used in the course; weekly one-on-one video calls with a personal mentor and live Office Hours hosted by industry professionals; lifelong access to the community with expert mentors and fellow students after graduation as well as a verified certificate of completion.
Yogome (San Francisco, CA 94105, United States) is a developer of a subscription-based e-learning app designed to transform a child's learning experience into an adventure. The app is targeted to kids aged 5 to 11 and individualizes the learning experience based on the child's age by including content that supports what they learn at school. The platform offers more than 2.000 curriculum-aligned learning games in 8 essential subjects and requires 20 minutes a day for improving child's development. Paid subscriptions are 100% safe for children and provide multiplatform game access, endless playtime sessions and allow using one account across multiple devices. The company was founded in 2012 and has raised $9.6 million in funding.
Chegg Tutors (San Francisco, CA 94104, United States), formerly known as InstaEDU, is an online tutoring company that matches students with online tutors in a wide variety of subjects. Students can browse tutor profiles, message with tutors, and choose to get connected instantly or to set up a lesson with a specific tutor at a specific time. To use the service, students have to pay by the minute or get a subscription after having expired a weekly plan that provides 30 minutes for free. The company was founded in 2011, was acquired by Chegg in 2014 and has raised $5.1 million in funding.
Accredible (San Francisco, CA 94103, United States) is the certification provider which hosts the world's credentials and known as a verifiable repository of human capital. Through Accredible's services, students are able to add recommendations to their certifications as well as have their credentials recorded on the blockchain. Pricing plans depend on the number of credentials per year and add-on features available for enterprises. The company was founded in 2013, has raised $3.5 million in funding and already issued 5.000 credentials for its clients, including several professional councils and institutes.
NextLesson (San Francisco, CA 94107, United States) is a developer of K-12 applied learning resources. Utilized by over 2 million students and 75.000 teachers in school districts nationwide, NextLesson offers teachers 10.000 standards-aligned projects and lessons that are based on real-world problems solving through topics students care about (such as movies, sports, and celebrities). The company offers a Teacher Out-of-Pocket Subscription for teachers as well as School and District Licences that provide a full access to NextLesson resources. NextLesson was founded in 2013 and has raised $2.9 million in funding.
Padlet (San Francisco, CA 94105, United States) provides a web app (that is compatible with Chrome, iOS, Android, and Kindle platforms) featuring a virtual wall where multiple users can post comments and media. The platform allows any kind of file to be dragged and dropped onto the page, while text can be easily added. For teaching and learning purposes, it is used for collaborative and knowledge sharing purposes, as a teaching aid enables users to organize class notes or final exams. The company was founded in 2012 and has raised $1.6 million in funding.
BeRecruited (San Francisco, CA 94105, United States) offers the largest college recruiting network that serves to 1,7+ million high school athletes and over 30.000 college and university coaches throughout the USA. BeRecruited services are available with 3 membership plans that allow to access and follow school programs; customize a user profile and monitor its popularity among coaches; communicate with couches as well as invite them to view a student profile; get 60 minute recruiting consultation with a recruiting coach. The company has raised $1.2 million in funding and made over 30 million connections since its foundation in 2000.
iSoccer (San Francisco, CA 94117, United States) is a soccer community that provides skill development tools and methodologies for soccer players, coaches, clubs, and organizations. The company developed an online soccer gaming platform that allows users to play while assessing their technical skills. iSoccer subscriptions include one-player and team membership; provide coaches with such features, as initiating team competitions; tracking progress and giving feedback on players' technical skills. The company was founded in 2010 and has raised $1.2 million in funding.
Coursmos (San Francisco, CA 94070, United States) provides an online micro-learning platform designed for learning and teaching micro-courses, typically no longer than three minutes each. The platform hosts lessons in the areas of personal development, business, technology, startups and allows for sharing knowledge among employees and organize corporate learning. Off-the-shelf business course packages offer 5.000 professional courses provided by world-class thought leaders in education. For instructors and course providers, Coursmos enables to create proper online education website. The company was founded in 2013 and has raised $1.2 million in funding. Nowadays, Coursmos offers 9.670 platforms and 38.648 courses that are used by 1.7 million students.
Epignosis (San Francisco, CA 94104, United States) is a learning technologies vendor that trusted by more than 60.000 organizations and has raised €800 thousand in funding. The company was founded in 2003 and developed a suit of products that include an enterprise Talent Development Platform (that enables to create online courses by using embedded tools for video, audio, SCORM, TinCan (xAPI) and Flash content; search functionality to find and add YouTube videos, SlideShare presentations, and Wikipedia articles), a cloud-based eFront LMS (that helps to teach employees new skills using a large library of courses and gamification features) and TalentCards enterprise mobile app (that delivers training in small chunks of information using a micro-learning approach), enabling organizations and enterprises to support corporate learning and talent development.
CYPHER (San Francisco, CA 94111, United States) is an e-learning company that was founded in 2007. CYPHER has three products that are used by 20.000+ organizations: NEO LMS for schools and universities (that offers a centralized environment for creating classes, organizing learning material, assigning and submitting homework, taking assessments, collaborating with classmates, and analyzing results), INDIE LMS for entrepreneurs (that makes it easy to create, manage, and sell online courses), and MATRIX LMS for businesses (that makes it easy to deliver the best online training to the employees, clients, and partners).
Seesaw (San Francisco, CA 94104, United States) was founded in 2014 with the mission to make it easy to get student work in one place and give parents a window into the classroom. Seesaw was used in 25,000 schools across 100 countries two years after the company creation date. It developed a learning app that enables students to document what they learn in schools by capturing photos and videos of physical work, or by adding digital creations. Paid subscriptions provide advanced tools, including the possibility to assess student progress towards skills; create private posts (only visible to teachers) and record private notes on student work; SIS integration and centralized management.
Versal (San Francisco, CA 94107, United States) was founded in 2012 in order to help companies create a vibrant culture of collaborative knowledge sharing. The company provides a cloud-based e-learning platform designed to create and deliver training content using pre-coded solutions. Versal serves for over 150.000 educators. All plans provide an unlimited access to mobile-ready courses; peer-to-peer learning; multi-author course creation with a possibility to utilize 30+ gadgets to add text, images and videos; website and blog embedding; LMS integration; student progress reports.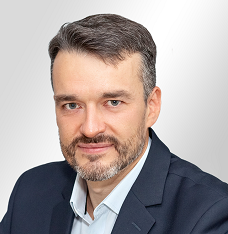 Written by
Partner / Department Head