Market research before custom software development of a SaaS product starts with getting the list of successful SaaS companies already operated in the US market. When did they found? What is the industry they operate in, their offer for customers, and the business idea behind the app? What tech stack do they use? What are details of their journey to million-dollars in annual revenue? How much funding did they get? The best software outsourcing companies have to create their services based on a thorough research.
Edtech SaaS Startups
Udemy (San Francisco, CA 94107, USA) offers web-app (and, additionally mobile apps for iOS and Android) where tutors are able to create a course and teach students. For companies, Udemy for Business offers subscription access, the price of which varies by the number of users.The company was founded in 2010 and has raised $173 million in funding since that time.
Other SaaS Startups
Donorbox (Arlington, VA 22204, USA) is a fundraising software for nonprofits to get recurring revenue. According to their website, more than 35,000 nonprofits across 40+ countries use the platform, and over $700M in donations from 60,000+ fundraising campaigns were raised.
InVision SaaS company (New York, NY 10010, USA) offers a web-based prototyping tool that allows designers to create interactive mockups for web and mobile projects. InVision has raised a total of $134,100,000 (2017) in funding since it was launched in 2011.
Hubstaff SaaS company (Fishers, IN 46037, USA) offers a web-based time tracking application designed to manage the workflows and productivity of your remote teams (with screenshots, online timesheet, internet monitor & app usage). Hubstaff was launched in August of 2013 and today its Annual Run Rate is more than $3,000,000 (2017).
Basecamp (ex 37signals) SaaS company (Chicago, IL 60607, USA) offers a project management web app like JIRA. Basecamp application was firstly launched by the company in 2004. Forbes says Basecamp's revenue was $25,000,000 in May 2017.
Olark SaaS company (Ann Arbor, MI 48104, USA) offers a live chat software for your website to answer your customers' questions in real-time. Founded in 2009, Olark has today 12,000 paying customers (2017).
Chargify SaaS company (San Antonio, TX 78205, USA) offers an app that dictates to your SaaS-based website's payment processor which customer needs to be billed and when (it also includes additional tools to manage the entire subscription lifecycle). Chargify launched its business in 2009 and today (2017) it has more than 1,700,000 live paying subscriptions.
Zapier SaaS company (Sunnyvale, CA 94086, USA) offers a web app that can create connections to automatically push data from one app to another (it works with more than 700 apps), using triggers and actions. You even can build SaaS prototypes using Zapier. Zapier was founded in October 2011, today it is on a $20 million annualized run rate (2017).
Buffer SaaS company (San Francisco, CA 94107, USA) offers a web / mobile software application, designed to manage accounts in social networks. Buffer was launched in late 2010, and today it has more than $10,760,000 annual recurring revenue (2016).
Groove SaaS company (Newport, RI 02840, USA) offers a is a web-based social customer support platform that helps companies manage customer support across all types of channels – email, web, livechat, mobile, Twitter, Facebook and more. Founded in 2011, GrooveHQ earns today more than $5,000,000 year in recurring revenue (2016).
ConvertKit SaaS company (Boise, ID 83714, USA) offers a web-based application that guides bloggers step-by-step through the process of building their email list, automating their communication, and, ultimately, selling products to that list. It then provides detailed analytics about who's buying, what lead sources are performing best. Founded in 2013, ConvertKit makes today $480,000 month in recurring revenue (2017).
Sendgrid SaaS company (Denver, CO 80202, USA) offers a cloud-based email app for anyone that needs to send email, whether it's transactional email or marketing emails and campaigns. Founded in 2009, Sendgrid has now $100 million in annual revenue (2017).
Drift (Boston, MA 02116, USA) is a SaaS-based messaging app for sales and customer success teams. Total Funding Amount: $47,000,000.
RapidMiner (Boston, MA 02108, USA) is a SaaS platform for a predictive analysis. It extracts the needed data and displays results in a way that users can easily determine trends and future outcomes. The total funding amount is $36,000,000 since launch.
Perfecto Mobile (Burlington, MA 01803, USA) is a SAAS product that offers suites targeting at functional, automation and performance testing respectively. The total funding amount is $84,900,000 since launch.
THE FURTHER READING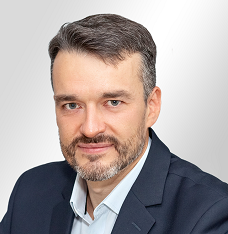 Written by
Partner / Department Head