Our custom software developers devote some of their free time to participate in weekend hackathons*. They are already known among professional developers' community as winners of the What the Hack 2014 (for the alarm box equipped with LEDs that reacts to signals coming from the Internet) and the winner of the special award for innovation in banking & finance at FinTech Hackathon 2015.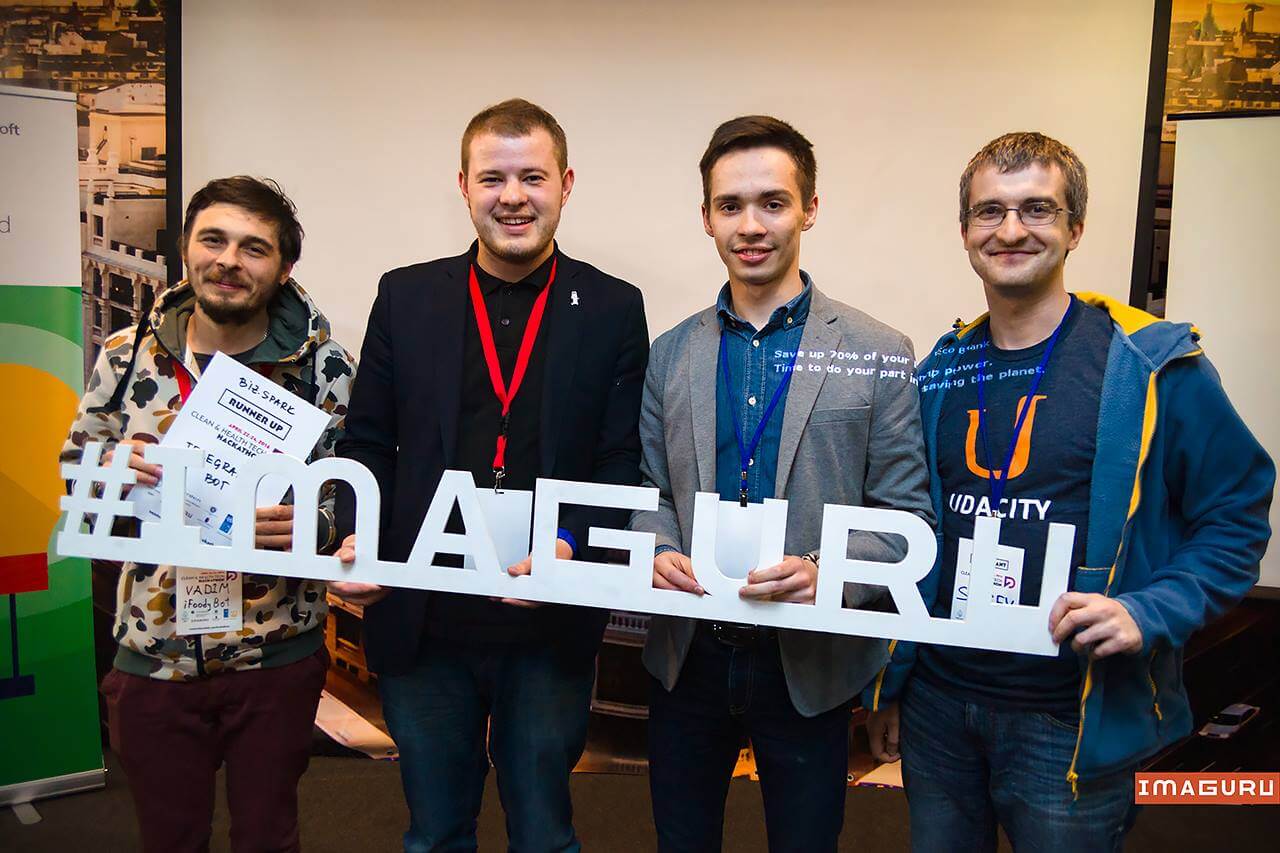 Being a professional developer is more than just coding, it means more concern about delivering a usable product in a limited timeframe.
Our developer's team was among awardees of the international Clean & Health Tech Hackathon. The team has built the MVP of the Telegram Bot for weight control (iFoodyBot). Microsoft supported their project and granted the team with $23,000 in the form of Microsoft BizPark services.
Telegram is a cloud-based messaging service "with a focus on speed and security". Telegram Bots (chatbots) are applications that run inside Telegram to provide simple and factual information, such as weather forecast for the coming weekend, current traffic conditions, definition for a new word etc. on-demand. The purpose of a chatbot is to emulate a human while serving human informational needs.
iFoodyBot was built with Node.js and MongoDB. It can count calories and provide recommendations according to user's weight control goals. A user sends messages to the iFoodyBot with the information about what he/she was eating during the day, the chatbot counts those calories and informs how much calories one needs to consume in order to lose, maintain or gain weight.
For example, there are about 46 calories for 100g of unsweetened apple juice (data of the United States Department of Agriculture), and user plans a 2,000-calorie diet (the U.S. Food and Drug Administration recommendations). iFoodyBot understands the message in Telegram "I drink a cup of apple juice" as if a user has already consumed 128.8 calories from 2,000 (1 cup is 248g).
iFoodyBot is able not just to memorize all of the eaten food or determine how much calories does each of them contain but also reminds the user to keep daily track of everything eaten and provides statistical data per week/month. Before any further communication with iFoodyBot, the Telegram users should add it to their contact list as usual.
Vocabulary
MVP is a minimal version of the product with a minimum set of features that is enough to deploy and test the key hypothesis to solve problems of this product potential customers.
A hackathon is a short time, for example, two days event where software programmers and other specialists come together to create value for business and society by building a new software product.
BizSpark is a Microsoft three-year program that supports IT projects by providing necessary resources such as free access to cloud services, software, and support to design, develop, test products and distribute them on the Internet.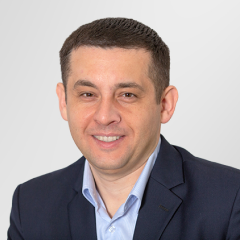 Written by
CTO / Department Head / Partner