Deloitte highlights different business models of logistics service providers including freight forwarders, carriers, and end-to-end supply chain service providers that focus on gathering shipment data and offer supply chain visibility across multiple logistics market players. The functions of a particular transportation management system fully depends on the business model and associated business processes. Based on our experience, let's explore the functions of transportation management system for a freight management company.
Transportation Management System for a Freight Management Business
The major business challenges of freight management companies arise due to manual repetitive work that leads to human errors, requires much employees' time, and results in lower service quality level for end customers.
The robust Transportation Management System (TMS) with rich API integrations automates the major freight management workflows by carrying out the following 7 functions:
1. Finding a carrier for a new load
When a freight management company gets an order request from a customer to transfer goods, they start by searching for a carrier.
To avoid a manual search, a TMS gets integrated with such carrier services as Trucker Tools, DAT, TruckStop, and others, to automatically post new load requests directly through the TMS in one click.
2. Signing agreements and an insurance package with a carrier
After finding a carrier, a freight broker has to sign agreements and an insurance package with a carrier.
The integration of the TMS with carrier onboarding services, such as MyCarrierPackets, allows signing insurance packets for carriers and then delivering them to a broker.
The carrier is automatically assigned to a load (order) and can start working. The compliance of the carrier's profile (insurance, driving license data, etc.) is monitored through the integrated services without broker's manual checkups.
3. Freight shipping tracking and notifying a customer
After signing the required documents, a carrier picks up freight at the agreed pick-up point to deliver it to the agreed destination. A broker tracks a truck location using GPS connection. A customer should also be notified about changes in a load status.
For that, a TMS uses its integration with a carrier service, for example, Trucker Tools, to upload tracking information and send auto notifications to a customer about any updates on a regular basis.
4. Covering on-the-road expenses
During transportation, a broker arranges a quick and convenient money transfer to cover driver's expenses on the road.
A freight broker can issue EFS money codes for on-the-road expenses directly through the TMS. The integration with the money transfer system EFS simplifies advance payments to drivers, maintaining full visibility of all payment details in a carrier profile.
5. Preparing an invoice for a customer and a bill payment for a carrier
After the freight delivery, a freight broker prepares an invoice for a customer (to receive money) and a bill payment for a carrier (to pay for transportation).
The TMS gets integrated with accounting software, for example, QuickBooks, to automatically issue invoices and transfer documents and financial data between the Transportation Management System and the accounting software.
6. Preparing and resending backup documentation
To close the deal, a freight management company gets all the backup documents from a carrier and sends them to a customer and to the company's accountants.
Thanks to the integrated documents processing services, such as the AI-powered platform Hubtran, the TMS automatically processes invoices uploaded from the accounting software, bills customers, and manages collateral docs for every load.
7. Analyzing performance and profitability
The owners of the freight management company analyze information about the profitability of carriers and customers, as well as brokers' performance.
The custom TMS is able to gather and calculate the profitability of mutual work with every carrier and customer. It also evaluates the performance of every freight broker, and can calculate other KPIs by company's request.
If you need a development team with years-long expertise in Logistics & Transportation, Belitsoft's experts can share and apply their knowledge in favor of your business.
Why Build a Custom Transportation Management System?
The array of ready-to-use logistics management systems allows selecting one and starting to use it right away.
However, users of ready-made TMS solutions share that these products may lack simplicity and may have certain restrictions.
Let's take just one example. Casey G, who works in the enterprise with 1000+ employees and uses Oracle TMS, experiences a series of issues:
"The functionality is outdated. The pathways to get to specific areas where data is stored is not always clear or logical. Making changes sometimes involves exiting out of the software and starting from the beginning."
Together with avoiding such issues, creating a custom transportation management system is a go-to option for a transportation or logistics company if it:
needs unique functionality, branding, or high integration capacity that will improve service level and productivity and will help business stand out of the competition;
loves to get a user-friendly, highly intuitive, and easy-to-use product;
prefers to have full control over the software and not to pay subscription fees to a third party;
wants to have extra income by reselling a proprietary Transportation Management System;
needs personalized ongoing support, maintenance, and updates to keep usability, performance, and security up to safety and efficiency standards.
Let's partner to develop a Transportation Management System that will decrease your freight costs, optimizes your employees' time, and help avoid human errors. Just drop us a message for that.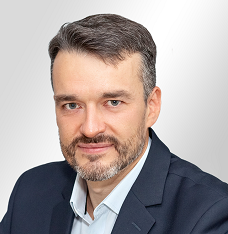 Written by
Partner / Department Head
Portfolio
Portfolio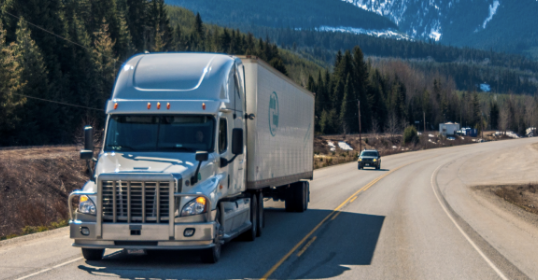 Our client is a software product company from the USA. They came to us with an idea of a truck load tracking web application (a custom trucking tracking). The target audiences of the application are customers from transportation freight industry, which need tracking trucks with their goods in real time from any smart device.