Custom Software Development from Scratch
Customization of Ready-to-Use Software Products for Particular Customers
Our Typical Clients
We help software companies with proprietary software products that are distributed to millions of users worldwide and bring stable income.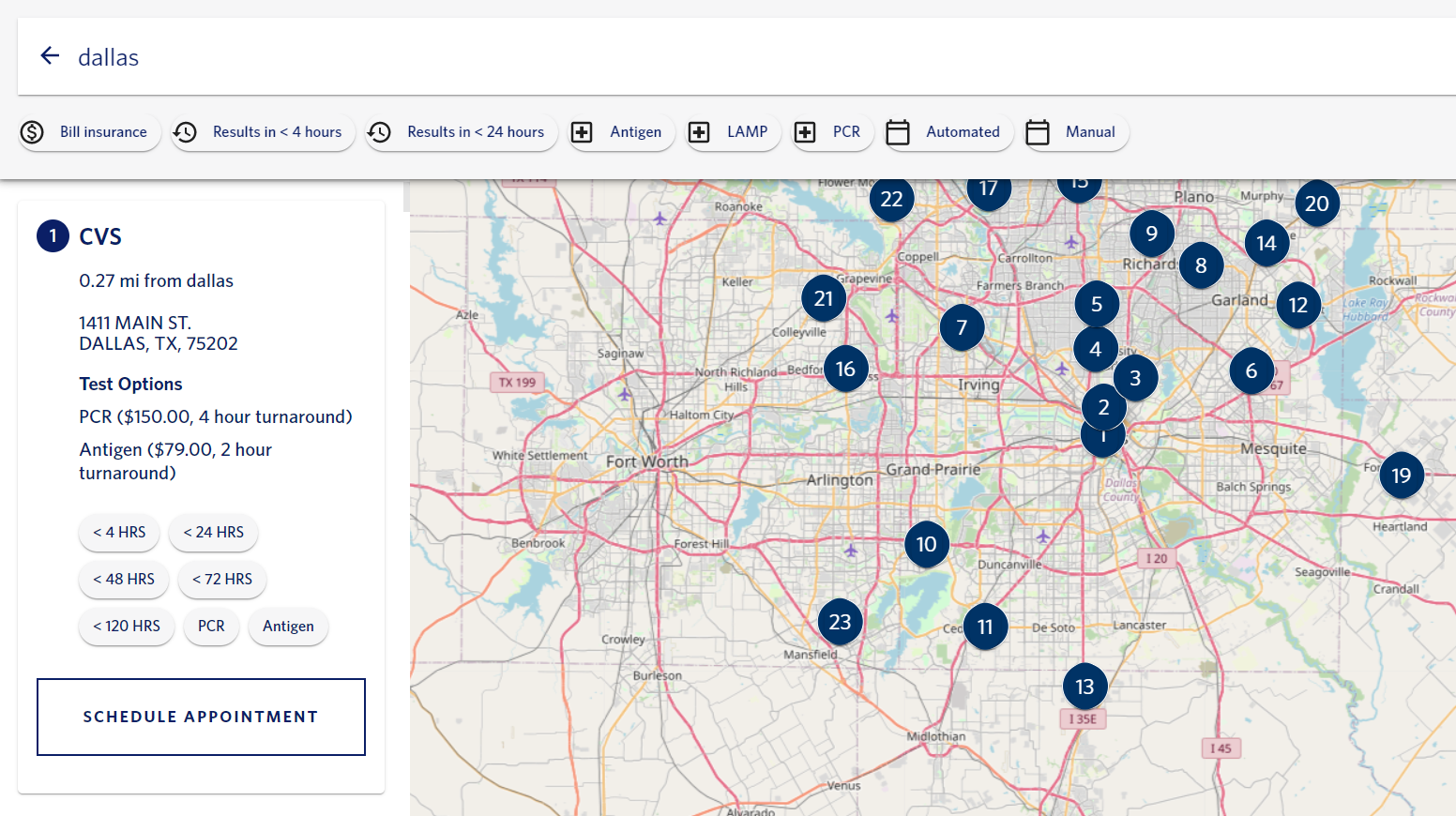 Example of customization of a booking system for labs
Typical Challenges We Solve
To keep revenue growing, our clients need to customize their software products based on specific customer requests and deliver it to end customers in a quick turnaround.

To meet their customer's needs, our clients urgently need to improve their team's capacity by bringing in more skilled developers.


What Solution We Offer
We suggest
outsourcing your software product customization
to Belitsoft to increase in development velocity, build more applications, and deliver them to end customers meeting deadlines.
We guarantee a
quick start
thanks to senior software developers available in our staff even for your robust, complicated projects.
As a CTO you can personally interview shortlisted specialists. We provide their CVs.
Hire the right people as quickly as you need without wasting resources or spending time interviewing hundreds of people.
Good value for money
allows our clients
to save about 40%
, compared to Israel and the US.
We have deep expertise in Elearning, Healthcare and other industries (
check out the portfolio
).
How We Will Guarantee the Result
We'll quickly find you technologically capable team leaders that will form a core of your development team and will be completely on the case on day two.

Then, you'll be able to increase or decrease the hours depending on your project scope, which will ultimately save you a lot of $.

Thanks to our best practices, we ensure that communication with your remote team will be free-flowing and instantaneous, making things easier for you.

On top of that, our managers know how to keep core specialists long enough to make meaningful progress on your project.
Turnkey Development at Belitsoft
As a rule, custom computer programming is needed when a client wants to modify an existing solution or build a new application from scratch because the available off-the-shelf options don't meet the client's business needs and specific goals. In this case the developed bespoke application is much more tailored than its packaged counterparts and can be modified and changed over time as your requirements and business practices change. The custom written software is easy to use because it works the way you want it to work; you are in control since you can make the changes you require when you like.
Are you looking for a partner who understands what you are trying to accomplish and makes suggestions to improve your current plan? You can be sure that you have found a reliable custom programming company who is willing to support your business.
completed projects
Types of Custom Application Development
Services we offer
Why Choose Belitsoft as Your Custom Software Development Company?
Effective Communication
Initiate daily or weekly voice and video meetings with a Project Manager or the whole dedicated team. Communicate via e-mail and various messengers like Skype or Slack.
Workday Overlap
We share about 4 hours of the working day with the US East Coast and up to 8 hours with Europe. This is enough to ensure fruitful and smooth daily communication.
Reliable partner
Our custom app development company has been providing top-quality custom app development services since 2004. We will solve any possible issues that can arise during full-cycle professional tailored software development with our in-house team of 350+ experienced custom software developers, testers, PM,BA,etc.
Recommended posts
Belitsoft Blog for Entrepreneurs