Custom Software Development from Scratch
Customization of Ready-to-Use Software Products for Particular Customers
Turnkey Development
We use custom programming to modify an existing solution or build a new application from scratch since the off-the-shelf options don't meet the business needs. Bespoke application is much more tailored and can be modified on demand if the business practice has changed.
We're more than a general software development service due to the custom SaaS development specialization. We're equipped to provide an architecture that will allow for core SaaS customization aimed at your premium customer base. Should you need assistance scaling or customizing existing SaaS solutions, we can provide an extensive portfolio that includes working in collaboration with client companies' in-house product development teams to modernize applications. For examples of our work, check out our cases on healthcare SaaS customization, insurance SaaS customization and cybersecurity SaaS customization.
completed projects
Custom Healthcare Software Development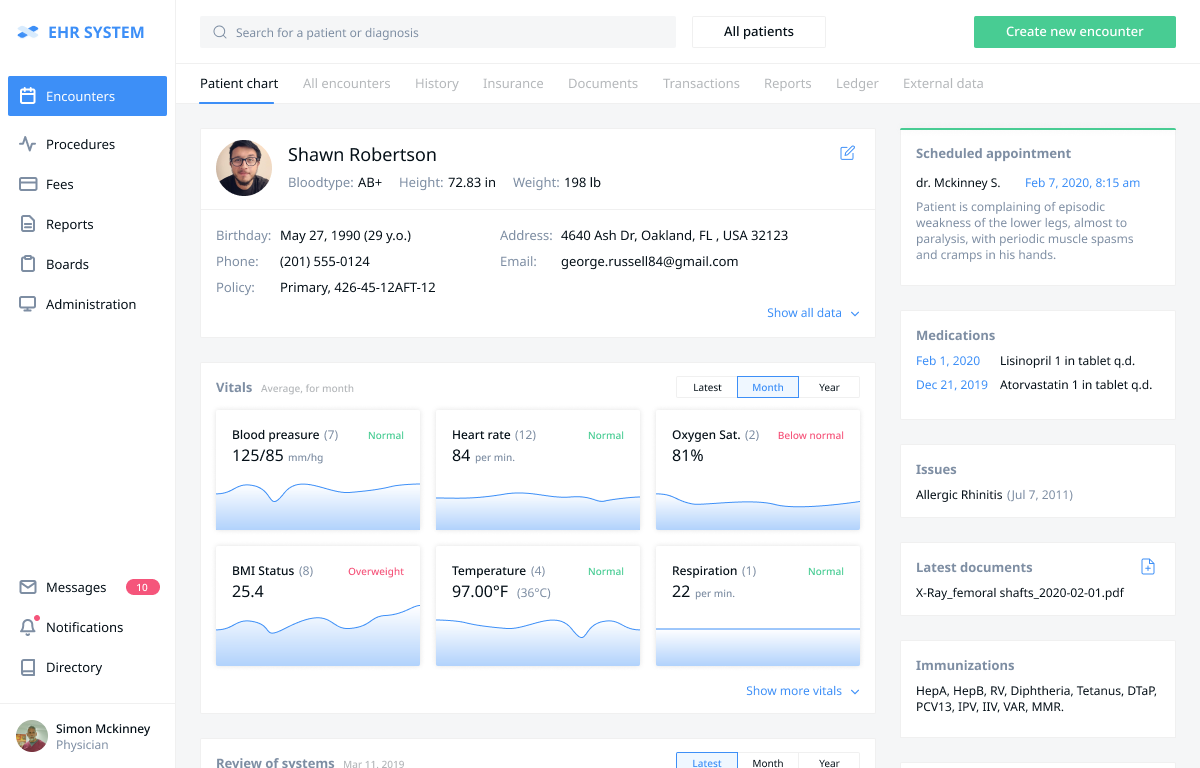 Example of a custom healthcare software with health tracking, medication regimen notifications, appointment scheduling, and other functionality
We specialize in custom healthcare software development, offering robust, HIPAA-compliant solutions tailored for hospitals, research organizations, and pharmaceutical distributors. We develop specialized web, mobile, and desktop applications, and we implement AI technologies to enhance both patient care and operational efficiency.
Whether it's for real-time remote patient monitoring, enhanced EHRs, NLP-based chatbots, telehealth platforms, lab and pharmacy management systems, specialized software for Skilled Nursing Facilities and Clinical Trials Management, or revenue cycle management platforms, we adhere strictly to industry compliance standards such as HHS, ONC-ATCB, and HL7.
We design custom healthcare software that can verify medical records, track invoices, handle healthcare payment cycles, and offer advanced diagnostic capabilities to facilitate more accurate treatment plans.
Types of Custom Application Development
Services we offer
Custom API and Database Development
Our custom APIs are designed to handle varying volumes of requests seamlessly. We adhere to industry-leading security protocols to ensure the confidentiality and integrity of data being transferred through our APIs.
We have extensive experience in building RESTful APIs that to extend the functionality of your existing software solutions or integrate them with third-party services. Our APIs are fully compatible with mobile, desktop, and cloud architectures, ensuring seamless interoperability with external systems.
We cover a wide array of protocols including SOAP, XML, and RPC. For applications requiring advanced capabilities, we enrich our APIs with AI features like machine learning, natural language processing, and computer vision for use-cases ranging from customer service chatbots to fraud detection and predictive analytics.
We can also leverage API-as-a-Service offerings to rapidly develop and deploy APIs, reducing your time to market.
Our custom database solutions are built with advanced security measures to protect your valuable data and designed to grow with your business.
We specialize in various database management systems, both SQL and NoSQL, and integrate them seamlessly with your existing software infrastructure.
Databases for customer service quickly and securely manage customer profiles and contacts. If you're in healthcare, we offer databases that are fully compliant with HIPAA regulations to securely manage patient data. For the real estate sector, we can help you manage property profiles and client interactions with ease.
From tracking equipment performance to storing digital images with keyword-based indexing, our solutions are built to offer you the flexibility and functionality that you require.
Technologies and tools we use
Web Development
Our skilled developers keep up to date with the latest technologies and follow industry best practices for software development. We deliver clean, error-free code with a strong commitment to standards, syntax, principles of Object-Oriented Programming and intuitive design.
Back-end
Whether it's leveraging the speed and simplicity of Spring, utilizing the elegance of Laravel/Lumen, harnessing the power of Python-based frameworks like Django and Flask, or adapting to a variety of other backend technologies, our seasoned developers are capable of building, deploying, and maintaining scalable, robust, and secure backends.
Why Choose Belitsoft as Your Custom Software Development Company?
Effective Communication
Start daily or weekly voice and video meetings with a Project Manager or the whole dedicated team. Communicate via email and various messengers like Skype or Slack.
Workday Overlap
We share about 4 hours of the working day with the US East Coast and up to 8 hours with Europe. This is enough to ensure productive and effortless daily communication.
Reliable partner
Belitsoft has been providing top-quality custom app development services since 2004. We deal with any potential issues that can arise during a full-cycle software development process with our in-house team of 350+ experienced custom software developers, testers, PM,BA,etc. Through applying time-proven best practices, transparent communication, effective management, and an extensive talent pool, our custom software development company is a reliable partner for businesses of all sizes, from startups to enterprises.
Recommended posts
Belitsoft Blog for Entrepreneurs