We support businesses of all scales to make a successful transition to and excel in AWS.
Belitsoft has the organizational, operational, and technical capabilities needed for a seamless migration of either individual workloads or entire data centers.
With a wide range of app modernization and AWS cloud migration services based on applying industry-specific solutions and advanced tools, you can maximize the business advantages of AWS.
Benefits
infrastructure cost savings
increase in administrator productivity
lower time to market for new features
increase in staff focus on innovation
fewer security-related incidents
AWS Cloud Migration Services
Belitsoft offers end-to-end migration services that help businesses in moving their applications and the entire infrastructure to AWS. We create an iterative process, leading to a faster and more smooth transfer. Our team uses rich AWS migration tools to automate and accelerate each step of the migration process.
Discovery and Assessment
Before migrating to the cloud, the cloud specialists from Belitsoft assess your organization's readiness and identify desired business outcomes. We rely on official and reliable AWS tools to evaluate on-premises resources, build cost projections, and provide detailed guidance for migration and modernization strategies, best practices, and manuals.
Migration Plan Development
The Belitsoft cloud team refines your business case and creates a thorough migration plan. We consider the common migration strategies to examine transferring options. Our team uses official tools like AWS Application Discovery Service or Migration Partner Solutions to automate the planning and foundation of a baseline environment. We improve business agility while maintaining control over cost, compliance, and security.
App Modernization for Migration
We accelerate the process of updating your software applications, making it easier to gradually improve your existing code without changing its function. Our team can manage both your existing applications and newer, microservices-based systems as part of this modernization process. We ensure your business can quickly recover from any technical disasters, and we help upgrade your operating systems or licenses to the latest versions. We take advantage of Amazon Web Services (AWS), a leading cloud computing provider, and tools like Migration Hub Refactor Spaces to assist in the comprehensive process of application modernization.
Application Migration Services
Belitsoft helps businesses quickly and efficiently migrate their Windows, SAP, VMware, and mainframe workloads to the cloud. We use AWS tools like AWS Application Migration Service (MGN) or VMware Cloud on AWS for rapid lift-and-shift migration of multiple applications. We ensure uninterrupted business operations while replicating applications, streamline your migration to AWS, and simplify the management of dependencies between different tools. To achieve that, our team automates the lift-and-shift process to eliminate many labor-intensive manual tasks involved in migrating large-scale enterprise applications.
Data Migration Services
Belitsoft team streamlines, automates, and speeds up data migration to and between AWS storage services, considering the nature of data and its type, network resources available, and other factors. Data transfer is easy with our services. With AWS, you get access to various tools that cater to different data types, including files, databases, machine images, block volumes, and tape backups, to facilitate a smooth migration process. AWS also offers simple scripting, or CLI tools to move data from your site into AWS cloud storage. Encryption secures data in transit and at rest.
Optimizing Cloud Operations
Moving to a reliable, secure, and well-established AWS cloud platform can also help businesses lower and reduce business costs. For that, our developers optimize the operations of your AWS infrastructure in line with application performance in the cloud. We help businesses achieve optimal outcomes from their migration efforts by enhancing security and compliance, leveraging existing tools and processes, and maximizing the benefits of migration.
Migrate your application workloads to AWS
Migrate Microsoft Infrastructure
Belitsoft has been assisting businesses with migrating their Microsoft workloads to the cloud for years. As a result, we have gained the confidence of millions of active customers who now benefit from improved performance and reliability, enhanced security, reduced total cost of ownership (TCO), and adaptable licensing options for their Windows Server, SQL Server, and .NET workloads.
Migrate NET Applications
Belitsoft enables businesses to migrate and modernize their .NET applications on the AWS Cloud. Our industry-leading services in containers, serverless, databases, machine learning, and more can help you develop high-performance .NET applications. We also proficiently incorporate AWS tools that streamline the .NET process.
Migrate SAP Solutions
Whether you intend to shift your existing ECC to reduce costs, migrate to SAP S/4HANA, or explore novel opportunities with AWS services, you can rely on our unparalleled experience, infrastructure, and comprehensive platform to derive innovation and greater value from your SAP investments.
Migrate Mainframe Ecosystem
AWS provides solutions for migrating and modernizing your mainframe infrastructure and applications. You can utilize our certified partners, automated tools, and proven methodologies to rehost, refactor, or re-platform your mainframe infrastructure and applications. This will enable you to drive innovation, agility, and cost savings. You can confidently move your critical mainframe ecosystem to a secure and scalable cloud environment with global reach.
Top 5 AWS Tools We Use to Migrate Your Software
AWS Application Discovery provides comprehensive insights into organization's on-premises data centers prior to starting the migration process. The key benefits of using AWS Application Discovery Service include detailed migration planning based on collecting data about server specifications, performance metrics, and network connectivity details to facilitate accurate cost estimates. Data encryption both in transit and at rest ensures your data is secure throughout the migration process.
AWS Migration Acceleration Program contributes a comprehensive strategy for efficient and easy migration. This program identifies any gaps in the migration plan and prioritizes the needs. The organization and their migration partner work together to create a robust transition plan that enables the business to move their workloads on scale.
AWS Application Migration Service suggests MGN, suitable for lift-and-shift migrations because of its modern automation. MGN reduces overall costs with its all-in-one solution. It minimizes interruption and downtime, so that your business can keep working normally during the migration process.
AWS Database Migration Service helps migrate databases to AWS rapidly, securely, and with minimal disruption. AWS Database Migration Service is easy to use - only a few clicks. The service is highly resilient and self-healing, ensuring that databases remain fully operational and synchronized throughout migration, leading to very little downtime. It supports data sourcing from most commercial and open-source databases, and data migration between different platforms is possible.
AWS Prescriptive Guidance provides strategies, guides, and patterns to optimize your migration plan. Strategies involve business perspectives, methodologies, and frameworks for cloud migration and modernization. Guides provide best practices, planning and implementation strategies, and tools to help architects, managers, and technical leads during the migration process. Patterns offer step-by-step instructions, architectures, tools, and code for implementing common migration, optimization, and modernization scenarios.

Stay Calm with No Surprise Expenses
You get a detailed project plan with costs associated with each feature developed
Before bidding on a project, we conduct a review to filter out non-essential inquiries that can lead to overestimation
Weekly reports help you maintain control over the budget
Don't Stress About Work Not Being Done
We sign the Statement of Work to specify the budget, deliverables and the schedule
You see who's responsible for what tasks in your favorite task management system
We hold weekly status meetings to provide demos of what's been achieved to hit the milestones
Low personnel turnover rate in Belitsoft is below 12% per annum. The risk of losing key people on your projects is low, and thus we keep knowledge in your projects and save your money

Be Confident Your Secrets are Secure
We guarantee your property protection policy using Master Service Agreement, Non-Disclosure Agreement, and Employee Confidentiality Contract signed prior to the start of work
Your legal team is welcome to make any necessary modifications to the documents to ensure they align with your requirements
We also implement multi-factor authentication and data encryption to add an extra layer of protection to your sensitive information while working with your software

No Need to Explain Twice
With minimal input from you and without overwhelming you with technical buzzwords, your needs are converted into a project requirements document any engineer can easily understand. This allows you to assign less technical staff to a project on your end, if necessary
Our communication goes through your preferred video/audio meeting tools like Microsoft Teams and more

Mentally Synced With Your Team
Commitment to business English proficiency enables the staff of our offshore software development company to collaborate as effectively as native English speakers, saving you time
We create a hybrid composition with engineers working in tandem with your team members
Work with individuals who comprehend US and EU business climate and business requirements
Technologies and tools we use
Cloud development & migration
Cloud
AWS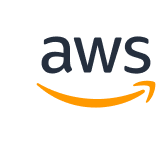 Microsoft Azure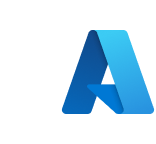 Google Cloud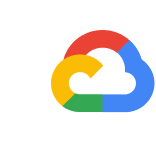 Digital Ocean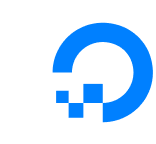 Rackspace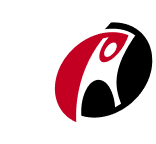 Platforms
SharePoint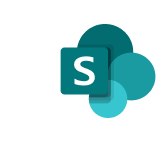 Power BI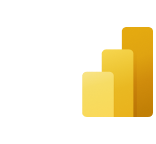 IOT
AWS Iot Core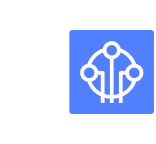 AWS Iot Events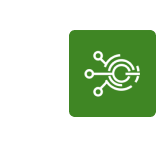 AWS Iot Analytics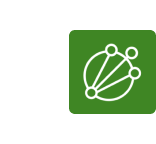 RTOS