As an experienced application development service provider, Belitsoft can assure that software outsourcing is a great way for businesses to compensate for the lack of their internal expertise and limited budget. Working with Belitsoft, you team up top experts ready to outsource your software projects with quality and enthusiasm.
Wу combine the advantages of different methodologies (including Agile) in software development to offer a truly flexible approaches.
No-Compromise Quality
The Quality Management System of Belitsoft covers design, development, testing, and technical maintenance of software and meets the requirements of DIN EN ISO 9001:2008.
Adequate security in place to protect your IP
The ownership of intellectual property assets created by our developers, as a part of the work done for hire, as well as patents, copyrights and all the data related to you and your projects, belongs to you. This is reflected in our outsource software development Agreement.
If new business tasks require specific knowledge that your in-house workers do not possess, you either can train them or find new qualified developers.
Imagine what could have happened if your staff was struggling with both core and non-core duties while trying to update themselves on the latest industry tendencies. It would not only be hard for them to finish current tasks successfully but also to take up new ones.
Outsourced developers are usually much cheaper to hire than in-house specialists:
no recruitment, training, and personnel retention costs;
no need to pay for a social package, insurance, etc;
these specialists work on their own premises and have their own equipment;
there is no need to transform the organization (for example, to create an IT department from scratch) and no need to postpone IT plans;
in Eastern Europe (Belarus, Bulgaria, Poland) - local IT experts' salary is much lower as compared to those in Western countries.
Valuable knowledge exchange
Offshore dedicated teams share tasks with onsite specialists. Your employees will cooperate with the outsourced dedicated teams. In fact, the right approach may lead to a valuable knowledge exchange between your home specialists and outsourced developers, good both for them and for the whole company.
Risks of outsourcing software development
Here are some points that might pose a serious threat to the success of outsourcing arrangement and need to be taken into consideration.
Lack of technical skills, methodologies, and experience of your possible outsourced vendor to fulfill your project effectively.
Your vendor will not stay in business for the whole duration of your project.
Misunderstanding between outsourced developers and a customer caused by cultural differences, technical reasons, and different time zones.
Poor understanding of customer's business by your vendor.
Very complex legal issues. Offshore outsourcing services cover many areas of law, for both the client's and vendor's countries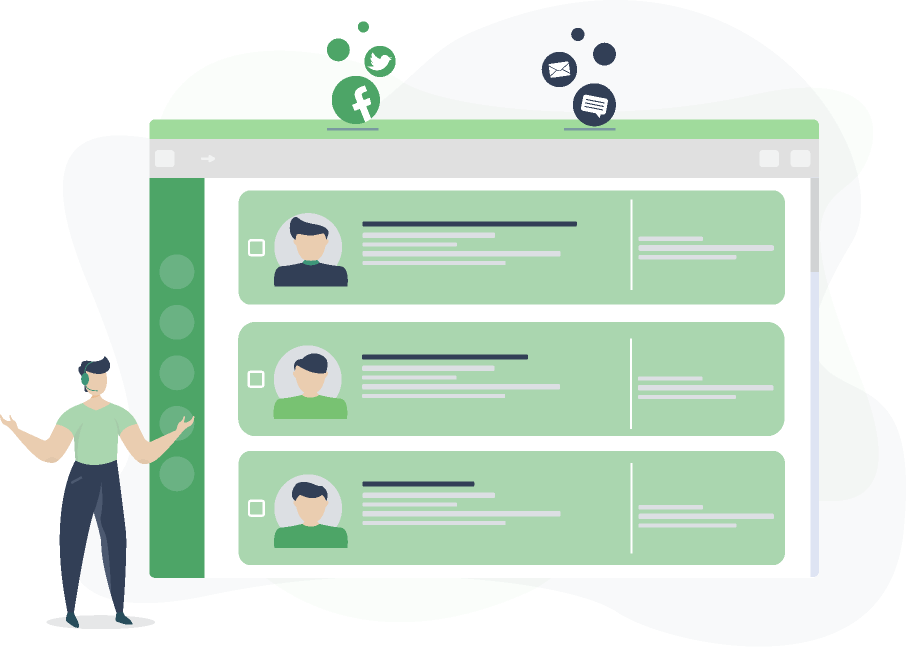 How to control risks
Being specialists in software outsourcing, Belitsoft can assure you that these problems can be solved or avoided if approached professionally:
Assess the capabilities of a vendor
by examining its previous projects and turning to their customers for references. The best companies that provide outsourced software development care much about gaining a positive reputation.
Take your time to examine the legal issues
for both sides – it will save you from hassle in the future. Your potential vendor should be careful with your confidential data.
Make your demands clear to your vendor
(your objectives, expected results, etc.) and discuss the finest technical details beforehand. Find out what solutions they offer to guarantee the success of your project.
Make sure the communication infrastructure is stable and secure.
Agree on time adjustments if you outsource to a company located in another time zone.
Pay attention to scheduling.
Set intervals of time at which you expect to receive information on the progress of your project development. If you define what and when should be done, you are more likely to be in control at all stages and to actually know at which stage the development process is now.
You should know how your software works.
Architectural documents and installation instructions (knowledge management) should be written along with software development.
We live in a competitive world, and, to be successful, outsourcing services providers have to ensure high quality of cooperation process. Thus, good outsourcing vendors do their best to maintain a good reputation.
Portfolio for software development












Let's Talk Business
Do you have a software development project to implement? We have people to work on it. We will be glad to answer all your questions as well as estimate any project of yours. Use the form below to describe the project and we will get in touch with you within 1 business day.