Typically, enterprises have their own R&D department. But when they need to urgently expand their capacity to push the product forward, hiring a dedicated team for an ongoing period or just a specific project is often the most viable option. See real-life cases when ISVs and enterprises choose to outsource product software development for big projects and learn how it impacts their business.
Hiring a dedicated development team is highly effective when
an enterprise needs to deliver a series of customized software products to end customers in a short term,
modernize their core business app without downtime,
get the required skills and capacity rapidly to enter the market first,
and more cases.
But what all these cases have in common is that every ISV or enterprise expects to get specialists that fit with their in-house R&D team perfectly, can scale up and down fast, and are ready to start right away.
Let's see how it works with real businesses that came to Belitsoft.
Business Case 1: Core Business App Modernization for Cloud for Enterprise with 17,000+ Employees
Why the enterprise needs dedicated developers
Business scaling and evolution lead to the growth of requirements that sooner or later go beyond the existing IT infrastructure, slowing down the overall company performance.
In order not to lose money due to poor performance of the internal business software and consequently thousands of employees worldwide, the enterprise needs to modernize it and most likely migrate to the cloud. So they were looking for application modernization companies to help them.
How dedicated developers help in such a project
To modernize and migrate the core business app quickly and securely, Belitsoft provides the right specialists with domain understanding as quickly as the enterprise needs them. The dedicated team model relieves the enterprise from wasting valuable time on interviewing multiple developers and testers for their projects.
Our specialists typically start by doing a Proof of Concept (POC) with the aim to validate Cloud migration, evaluate the cost and scope of work, and choose the best migration methodology. Based on the POC, developers see what parts of the app could lift the cloud subscription fee.
After defining these nuances, developers start to modernize the internal business software in order to reduce the Cloud migration costs.
Our developers initiate the process of fixing any issues and optimizing the app, as part of our Azure cloud migration services package. They adapt the database structure to meet Azure requirements and streamline databases. Furthermore, they implement active geo-replication in Azure, which involves creating a secondary database synchronized with a primary one. This approach helps in load balancing by decreasing the burden on the main server of the database..
Then, Belitsoft's tailored software development team migrates the app, dividing the entire process into smaller steps, including
databases migration,
security enhancement,
launching the entire IT infrastructure in Azure.
Afterward, further optimization and reduction of expenses are realized.
How the enterprise with 17,000+ employees benefited from hiring a dedicated team
By involving experienced .NET dedicated developers in the project, the enterprise received the cloud-based, highly secure, scalable, and fast-performing software that helped the business save up to 500 hours of downtime per month.
To achieve such results, Belitsoft applied its best practices in building dedicated teams, such as:
Retaining core team members along the project to show meaningful progress fast and onboard new team members
Scaling the team up and down on demand to save the budget on the one hand and to deliver fast when needed on the other hand
Being proactive in recommending the best technologies and approaches to business stakeholders during modernization and migration
CASE STUDY: Migrating a core business app to Azure to boost performance and keep high security level
Business Case 2: Full-Scale Product Development after Successful MVP for Fortune1000 Telecom Company
Why the enterprise needs dedicated developers
When the ISV tests new ideas, its in-house R&D team typically develops an MVP and examines the first results. If the new app becomes a success, they need to rapidly develop a full-scale version of the software to be the first to enter the market.
The second pressing challenge for the ISV at this stage is, in spite of having tight deadlines, to make the end product of top quality, functionality, and usability in order to take leadership in the niche.
To achieve both goals, the company needs to assign a lot of experienced specialists to the project quickly, which might be difficult.
How dedicated developers help in such a project
In this case, the telecom giant already worked with Belitsoft and the dedicated team model and knew how effective outsourcing dedicated development for rapid web development for ISVs in such big projects. So they decided to outsource the required .NET developers.
To meet tough deadlines, we often assign reliable and knowledgeable specialists to the project. It allows us to build the team core fast and start performing on day one. While the core team is performing, they also assist in recruiting more specialists.
The approach gives awesome and quick results, as the team includes only senior-level, highly skilled specialists. Besides, in spite of the time difference between Europe and the US, our teams work by overlapping NY hours to deliver the best outcomes.
How the telecom giant benefited from hiring a dedicated team
As a result, in 3 months the ISV had a world-class application that performed steadily and supported millions of users. When the company launched its app, it quickly turned into a revolution. It received 11 regional versions with different functionality in both mobile and web designs.
Thanks to involving a dedicated team with the experience in telecom software development, the telecommunication giant solved every challenge it had at the MVP stage:
to get a high-level team quickly and be able to scale it fast;
to enter the market first beating the competition;
to retain the major market quote and leadership for years thanks to offering a responsive, intuitive, scalable, and well-designed software product.
CASE STUDY: Innovative product development in tight terms with the aim to enter the market first
Business Case 3: Long-Term Software Customization for Cybersecurity Enterprise Traded in Nasdaq
Why the enterprise needs dedicated developers
The enterprise provides a series of complex software products. To sell them, the in-house R&D team needs to customize them individually for each end customer.
However, the in-house still works on the further product evolution and cannot allocate enough time and specialists for customization tasks. As a result, the business cannot deliver a software product to customers on time, losing not only money but also brand image and client loyalty.
How dedicated developers help the enterprise
Hiring a team of dedicated developers and QA specialists is the go-to option. To start performing rapidly, we divide the team creation into stages.
At the first stage, we assign our reliable, senior-level employees, who become core leaders for growing teams. They set up effective communication with the in-house development team and create a valuable knowledgebase in the domain and project.
Here comes another valuable benefit of a dedicated team. When the business decided to scale up rapidly, we take on the responsibility of sifting hundreds of candidates and shortlisting them for the business decision-makers, who always remain involved in the process (to the extent they prefer to get involved).
As a result, the enterprise gets a well-structured team that acts as the right hand to their own R&D or fully autonomously when needed.
How the enterprise benefited from hiring a dedicated team
Belitsoft recruited, onboarded, and managed a team of 100 dedicated developers and specialists in software testing and QA assurance for the cybersecurity enterprise, which allows the business:
to deliver their customized software products to end customers on time, safeguarding both their reputation and client base,
to save 40% on development and testing.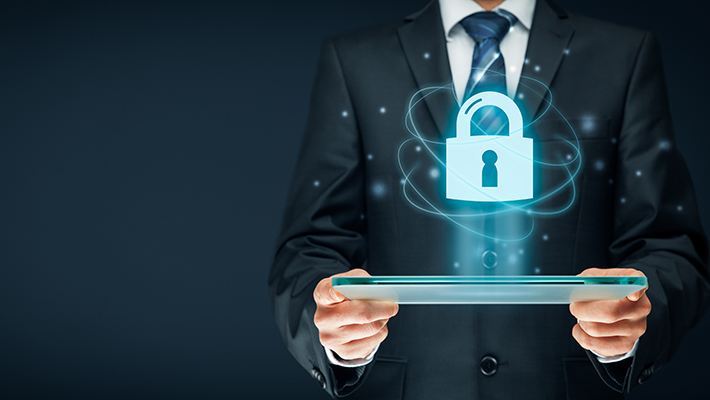 CASE STUDY: Timely delivery of customized software products to end customers
Business Case 4: .NET App Modernization for Big Project for the HealthTech ISV
Why the enterprise needs dedicated developers
The Independent Software Vendor has a custom software product. To be sold to end customers – organizations with specific workflows – the company has to customize this software for each client. The task is realized by means of a team of in-house developers.
However, the company decision-makers realize that they have a technical factor holding back the business growth. The issue is the app, originally built on .NET Framework, works on Windows OS only and cannot be sold to end customers using MacOS.
To enter a new segment and increase sales volume, the software product needs compatibility both with Windows and macOS that can be achieved by app modernization up to .NET Core.
So when the R&D gets another strategic task that requires hours and hours of work, it becomes evident that they have too much work and they need extra capacity to work on several big projects simultaneously.
How dedicated developers help the enterprise
Compatibility of the core product with Windows and macOS is the key to scaling the customer base and showing steady business growth because the software becomes available to organizations using both Windows and macOS.
Augmenting their capacity by adding a dedicated team is the most viable solution in such projects, as it allows the company leadership
to get experienced developers, avoiding a costly and time-consuming recruiting process,
to save the budget by getting remote specialists that are typically 40% cheaper than in the USA, UK, Israel, etc.,
to expand workforce capacity with specialists that could ramp up and down, based on the project workload.
Teaming up with offshore dedicated developers allowed the company to keep the focus of the in-house R&D team on their primary tasks - product customization and enhancement for end customers, while the dedicated developers took on app modernization and migration to a new framework.
How the HealthTech ISV benefited from hiring a dedicated team
App modernization and migration from .NET Framework to .NET Core took less than 3 months.
As a result, the HealthTech company didn't stop selling to its current customer base and got the opportunity to re-launch its software product for the new market segment.
Thanks to trying the dedicated team model on a time-limited project, the business leaders saw the significant potential in such cooperation. So after the modernization task, Belitsoft's team started working on the core product jointly with the in-house team of the HealthTech company, modernizing and enhancing it for end customers.
CASE STUDY: App modernization in order to increase the market cuote
Business Case 5: Scaling Startup to Enterprise & Microsoft Partner by Outsourcing Top Skillset
Why the enterprise needs dedicated developers
When a company develops a new complex software product, they need specialists with technical expertise and skills in a particular area.
Due to the need for developers with specific skillsets and expertise (eLearning), recruiting in-house developers for such a project is both costly (due to the 40% much higher salaries of local developers in the EU and the USA) and time-consuming (requires interviewing hundreds of candidates).
How dedicated developers help the enterprise
Choosing a dedicated software development team model for complex and specific projects brings significant benefits to business thanks to
closing any skill gap and bringing high-quality technical expertise,
starting the job quickly by assigning core, highly-skilled specialists from the available talent pool,
benefiting financially (no infrastructure, lower salaries), especially in long-term full-time team cooperation mode,
making software delivery faster and better.
Belitsoft's team has a well-organized workflow, which usually comprises of
Discovery. Our team works tightly with business decision-makers to understand the project details, business goals and requirements, and provide an estimate.
Preparation. We determine the architecture, design, and features of the software product and agree each detail with the business leaders.
Development. Dedicated developers autonomously or jointly with the in-house developers, build the MVP or a full-scale software product and test it to ensure the quality.
Deployment and support. When the product goes live, our team can keep on maintaining and updating it.
As a result, business obtains not only the necessary expertise and skills experts but also a well-organized and highly-performing team that knows how to work remotely and bring high-quality results fast.
How the Microsoft partner benefited from hiring a dedicated team
Based on our analysis comparing actual business expenses with the costs for full-time local employees, our Sharepoint development company verified that we managed to cut yearly development costs by 40-50% for business, which exceeds 600,000 USD.
The Client received a SharePoint-based Learning Management System (LMS) that integrates into Microsoft 365 & Teams to deliver both training and certification for corporate and educational domains. The software product got maximum functionality, easy-to-use UI, mobile access.
The successful launch of the SharePoint LMS helped the startup grow into an enterprise that became Microsoft Strategic Partner and Microsoft Gold partner.
Now, the software product is used by organizations like JFK School of Business at Harvard or Florida Department of Agriculture. It has 5+ million users in corporate, governmental, and educational institutions.
CASE STUDY: Closing skills gaps to help startup grow to the enterprise and Microsoft partner
Does your business case differ from these ones? Let us know the details, and 400+ specialists from our talent pool will be within your reach to help find a viable solution for your case.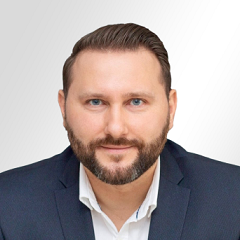 Written by
Business Development Director at Belitsoft