Hire dedicated mobile developers from Belitsoft to complete the front and back-end development from scratch, to design and develop a prototype for a cross-platform app, or for MVP software development to attract investors. Belitsoft provides dedicated developers to help you in every aspect of getting the product you envision into the market. With our assistance, you have access to a tech team and designers.
What is Dedicated Mobile App Development Team
A dedicated mobile app development team is responsible for building and maintaining mobile applications over an extended period. They are full-time employees hired by a client to work closely with their in-house team. Outsourcing through this option allows companies to start their project without the need to individually hire mobile developers. Additionally, the client is not responsible for welfare, taxes, or other HR administrative tasks, allowing them to focus on the core business activities.
The dedicated mobile app development team model allows for flexibility in the number of developers on the team. The vendor assembles the workforce and can quickly increase or decrease the team size as needed. Renegotiating the contract with the vendor also eliminates the risk of lawsuits and financial obligations associated with layoffs. Additionally, this model provides access to a global talent pool and is often chosen for cost-effectiveness, as it allows companies to access top-quality work at a lower price by utilizing a dedicated workforce based outside their country.
When to Hire Dedicated Mobile App Developers?
You have an idea for an app that will fill your pockets.
You want your app to compete with the top ones in Android/Apple stores but can't complete this large task yourself. Partnering with an Android app development company or iOS app development company could be the solution.
You need to augment your tech team to develop a mobile app and get enough capacity to meet an agile and aggressive development schedule.
You have pivoted your brand to broaden offerings.
You require a cost-effective way to grow in your early stages.
Build upon your beta app and create an optimal user experience with mobile app development services from Belitsoft. Get a user-friendly, intuitive, mobile app that reflects your revamped business direction.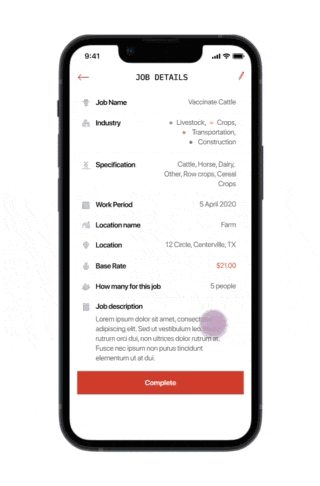 Things to Consider Before Hiring Dedicated Mobile Developers
When hiring dedicated mobile app developers, it is important to have a clear understanding of the desired outcome and communicate it effectively with the team.
Understand App Type and Technology Stack
Determine the type of app (native or web), the operating system(s) it should support (Android, iOS, or cross-platform), and the technology stack required. Different app types require different technology stacks.
Understand Team Roles and Responsibilities
Determine whether you are looking for a reliable technical partner, a team of developers who just can get the job done quickly and efficiently, a group of mobile development consultants, or a combination of all three. Each of these options has its own management, deliverables, and engagement requirements.
Understand allocated budget and deadlines
Hold meetings with the business analyst and project manager to understand the financial implications of the workflow. Discuss the mode of communication, legal issues and functionalities. After the meeting, you will have a project blueprint, which details the agreed expenses and milestones, and helps to determine the deadline for the MVP and final version of the application.
Legally formalize agreements
Create and sign a Non-Disclosure Agreement (NDA) and a Contract. The NDA binds all parties to keep any corporate secrets confidential and the contract outlines specific terms such as completion date, deliverables and payment timelines. The contract should also include information such as hourly rate, and warranty timeframes and conditions.
How do We Select the Best Dedicated Mobile App Developers
We consider more than just their resumes. In order to be considered for high-value roles, an applicant should possess particular skills.
Independence
Such mobile developers can take on a project, understand its requirements, come up with innovative technical solutions, and then expertly implement them - all without the need for constant supervision. They possess the skills to not only bring your project to life but also ensure it's delivered on time and to the highest level of quality, thanks to their ability to effectively manage their time and resources.
Versatility in programming languages
We look for mobile developers who have a strong understanding of popular languages used for different operating systems. This includes languages such as C, HTML5, C++, JavaScript, Swift, Python, and Java. We identify mobile app developers who have experience working with both native and hybrid apps, including Xamarin app development. When conducting interviews, we try to identify candidates with diverse tech stacks and ask technical or language-specific questions to assess their skills.
Ability to design and test user interfaces for multiple mobile platforms
We consider their skills in designing user interfaces for multiple mobile platforms, specifically for both Android and iOS. We test developers' ability to use reusable codes and templates, as opposed to writing new code from scratch, to speed up the development. We also look for mobile app developers with a proven track record of testing apps on both of these platforms.
Knowledge of cloud infrastructure
With modern app development heavily reliant on cloud technologies, it's important to find mobile developers who have experience working with multiple cloud platforms. Popular options include Microsoft Azure, AWS, and Google Cloud.
The ability to use version control systems
We consider applicants who have experience using these tools as they are widely used in the industry. They allow dedicated mobile teams to add and test new features, judge their efficiency, and make decisions about the next steps. They also allow mobile developers to quickly upgrade or roll back to a stable version as needed. Popular version control tools include GitHub and similar ones.
Industry-specific business knowledge
When conducting interviews we assess the applicant's business-oriented knowledge. This helps us ensure that the mobile developer has the ability to build applications that align with current trends and meet the specific needs of our clients' industries (security, telecom, healthcare, logistics, e-learning, and so on).
Why Dedicated Mobile App Developers from Belitsoft?
Expertise at Your Fingertips
Our dedicated mobile developers are experts in their field and adapt quickly to become an integral part of your team. We understand the importance of a smooth onboarding process and work with you to streamline it.
Customized Talent Matching
We focus on finding the perfect fit for your needs. Our dedicated account executive and expert talent matcher will work closely with you. We ensure that the dedicated mobile app developers we help you hire are not only technically qualified but also a good cultural fit for your company.
We conduct rigorous tests to verify the candidate's interest in working for your company and gauge their abilities.
We assess their skills through challenging problem-solving exercises and open-ended questions to understand their thought process.
We provide detailed feedback on both the test task and the technical test after evaluating their expertise.
Finally, you have the opportunity to interview the shortlisted candidates to confirm that they meet your requirements and are a good match.
Scaling Made Simple
Our hiring process allows you to quickly add or reduce team members as needed.
Worry-Free Hiring
Leave the administrative tasks to us, we handle everything from billing and payments to NDA agreements, allowing you to focus on your mobile project's success.
Flexible Engagement Models
Our engagement models offer flexibility, enabling you to select part-time, or full-time options and adjust as needed.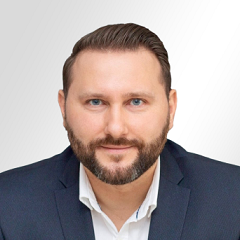 Written by
Business Development Director at Belitsoft
Recommended posts
Belitsoft Blog for Entrepreneurs