Learn how to get top dedicated backend developers and how they benefit businesses. Real-life success stories and best practices based on 17+ years in recruiting and assigning the right dedicated backend developers to clients' projects.
Dedicated backend developers work exclusively for a single client to implement server-side logic, build APIs, set up and manage databases, optimize, and scale an app.
Companies choose the dedicated back-end development services when they have ongoing web and mobile development needs and want a dedicated professional to work on their projects full-time. They usually provide more consistent and reliable work and have a deeper understanding of the specific project as they don't work with multiple clients simultaneously.
Benefits of Hiring Dedicated Backend Developers from Belitsoft
As a client-oriented custom software development company, Belitsoft focuses on delivering top-quality software products and providing personalized services to each business.
Get tech expertise to handle a wide range of tasks with a single vendor
Belitsoft's clients can choose from a large pool of qualified backend developers with a strong foundation in programming languages such as Python, Java, C#, PHP, and expertise in database development, and cloud deployment. Our developers can handle everything from connecting your application to a powerful database to API development for seamless communication between systems.
In addition, we focus on performance optimization and security so that you can be sure that your application will run smoothly and reliably for end users.
Belitsoft's expertise by technology
We deliver clean, error-free code before deadlines. We strictly follow standards, syntax, principles of Object-Oriented Programming, and intuitive design. The technologies and tools we use include but are not limited to the following ones:
Belitsoft's expertise by industries
For 17+ years, our dedicated backend developers have been building custom software for businesses of all scales and niches, from startups to enterprises to ISVs and tech companies in a wide range of domains. The expertise in them is proven by customers' reviews and multiple case studies.
Belitsoft's expertise by solutions
Need a custom ERP to effectively manage unique workflows in your business? Or an enterprise learning solution, like a custom Learning Management System or Talent Management System, to fill skills gaps and ensure internal mobility in the company? Or a custom EHR/EMR with advanced tools like video conferencing, IoT technology, voice recognition, appointment scheduling, and many more features that you or your clients need?
Belitsoft's talent pool also has professionals in Business Intelligence, building SaaS solutions, CRMs, and many more. Haven't found the solution you need? Drop us a line to learn if we have the right specialists for your project.
Get full-cycle development services with transparent collaboration
Our dedicated backend developers work closely with front-end developers, UX/UI designers, QA specialists, and cloud experts, as well as with your in-house team with a single aim to ensure a seamless, user-friendly experience for your customers.
Belitsoft also provides ongoing support and other resources (Business Analyst, Project Manager) to help our clients succeed.
Our clients are always aware of every upgrade, delivery, or change. For each individual project, our dedicated backend developers create a well-structured communication system, including Jira, daily meetings, reports after every 2-week sprint, and much more depending on the client's preferences and company culture.
The communication between a dedicated team and a client is two-way: our developers both report and listen. Any feedback or change request from the client's side is immediately taken into work.
Benefit from the flexibility of choosing the cooperation model you want
We start by selecting a contract model that will decrease the client´s costs for development and speed up the software product delivery. Usually, we offer Time & Material, Fixed Price, or Cost Plus pricing models depending on the specifics of each individual case.
Every business can hire dedicated backend developers on a full-time or part-time basis depending on the scope of work, deadlines, and budget.
Invest in the best for your needs - choose Belitsoft's team of talented backend developers who know how to deliver software that users love and pay for.
How We Find and Hire Top Backend Developers
At Belitsoft, we know how to successfully hire full-time dedicated backend developers and quickly scale your remote team in line with a project growth.
Here is our process for building and managing dedicated development teams for our clients.
It covers three main areas:
How we recruit dedicated backend developers.
How we manage mutual work with clients.
How we retain dedicated backend developers.
How We Recruit Dedicated Backend Developers
Evaluating developer's tech skills and experience based on project requirements.
Evaluating the developer's soft skills that will favor your project.
Evaluating developer's tech skills and experience based on project requirements
We use one or several of the following methods to test the tech skills and the working experience of a candidate:
Technical interview asking specific questions related to the technologies and programming languages a candidate has listed on their CV.
Technical test based on a practical task to test the candidate's skills in a specific area, such as database optimization or API design.
Code review of the previous candidate's code samples (often, in GitHub) to assess the knowledge, programming style, and attention to detail.
Live coding during the interview, usually, in a shared code editor to assess coding skills in real-time.
Such evaluations help us hire a developer who will be a good fit for the project or the team, can work with minimal supervision, and understand the project requirements.
Evaluating the developer's soft skills that will favor your project
Together with hard skills, we always evaluate soft skills ensuring that a developer will contribute to the success of your project:
Self-learning and adapting to new tools and methodologies ensure that a backend developer will always apply the latest and most effective tools and technologies to create more productive, scalable, and easy-to-use software for you.
Communication with colleagues, clients, and business stakeholders. The ability to explain technical concepts to non-technical people, as well as the ability to listen and understand the needs and requirements of others.
Collaboration in a group for delegating tasks, sharing knowledge, and solving problems together with other team members, such as designers, project managers, and stakeholders.
Problem-solving skills to think critically, analyze information and come up with creative solutions to work independently, keep up high productivity, and effectively troubleshoot and debug code to guarantee the quality and stability of the final product.
Time management to handle multiple tasks, prioritize time effectively, and meet commitments, avoiding underestimated deadlines, over-promising on deliverables, and frustration among stakeholders.
How We Manage Mutual Work With Clients
Setting up regular transparent communication
Keeping flexibility in the project management
Scaling the team of dedicated backend developers quickly on demand
Setting up regular transparent communication
When our developers get a task, they log it in tools like Jira. That's how a client can see the number of current tasks and who is responsible for what.
Every dedicated backend developer logs all the work in Jira during the process, so the client can always track the progress. When any questions arise, we arrange meetings or calls by Skype, Zoom, Google Meets, etc. for getting responses.
We arrange regular meetings with the client's representatives who know the product well and have enough expertise and rights for knowledge sharing.
At the end of every sprint or other agreed term, our team reports results to a client for giving timely updates and get feedback.
Keeping flexibility in the project management
Belitsoft and a client mutually agree on the most effective project management methodology (for example, Agile, Scrum, Waterfall, Kanban, or Three-Point Estimation Technique).
According to the selected methodology, we set up a working process. For example, if we choose Agile, we divide our work into 2-week sprints and assign the necessary roles (Project Manager, Scrum Master, Team Lead, etc.).
During the project lifecycle, we keep on analyzing performance to adjust the workflow of dedicated developers. By mutual consent, we also analyze the performance of the client's in-house specialists to give timely advice.
Scaling the team of dedicated backend developers quickly on demand
If the project scope grows or the development process requires changes, we scale up or down the number of dedicated backend developers in your team.
Our best practice is to build a core of the dedicated team comprised only of senior-level backend developers who start performing immediately, as well as help sift and onboard newcomers into the project.
The onboarding process of every new hire may take 2 months considering the specifics of the knowledge domain, which significantly delays product or service delivery time.
We've created a strategy for onboarding a newcomer and delivering results within about 2 weeks only.
A new hire package. Every newcomer gets all the training materials and internal resources to dive into the project without the need to guess or constantly ask their new colleagues or mentors.
Mentorship. A newcomer gets a mentor whose task is to explain short-term expectations and assign their first project.
How We Retain Dedicated Backend Developers
Motivating employees to evolve
Avoiding interpersonal issues and building a trust-based relationship
Motivating employees to evolve
Creating a culture of continuous learning within a company is a win-win strategy. At Belitsoft, every employee has an opportunity for professional development and career growth.
The major outcomes of employees' education are:
- discovering and using employees' potential;
- satisfying employees' professional ambitions and needs for self-fulfillment.
Avoiding interpersonal issues and building a trust-based relationship
Every 2-3 months, we review employees to estimate the level of productivity, satisfaction, and potential and to timely detect interpersonal problems that usually lead to bad performance.
Thanks to creating an honest and transparent relationship between teams and their managers, employees know that once the concern is raised, the company management will do their best to overcome it.
Results and Dedicated Backend Success Stories for Our Recent Clients
The Team of 100 Specialists Cut the Cybersecurity Software Development Cost by 40%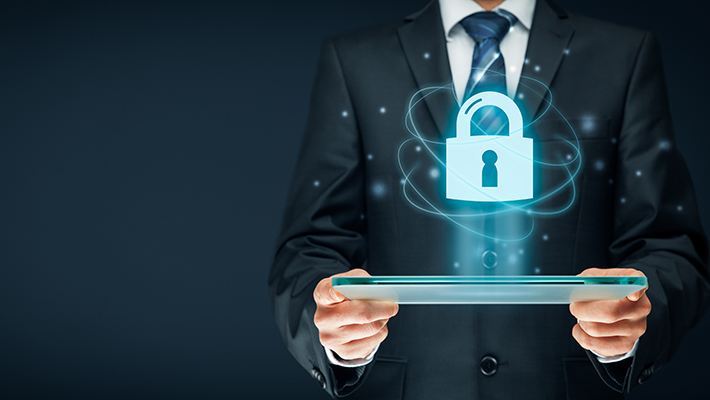 Losing Clients due to Failing to Deliver Software Products to B2B Clients On Time
Our client, an Israeli cybersecurity company, had a series of complex software products that were sold to B2B customers. To sell a product, the company had to customize it for each client's individual needs and thoroughly test it before delivery.
The capacity of the company's in-house team wasn't sufficient to fulfill so many tasks on time, so the queue of orders was growing, leading to poor customer experience and the potential loss of clients.
The company chose to partner with the Belitsoft software development company as a way to get the necessary specialists with Java, Python, and Cybersecurity domain knowledge immediately and at a 40% lower cost than in Israel.
Applying Best Practices to Scale the Dedicated Team from 5 to 100 Specialists
➥ Recruiting the team core
To urgently deal with the challenge, Belitsoft started by building a dedicated team of 5-10 backend developers and QA testers with the aim to create a high-performing core of senior-level specialists.
New dedicated backend developers and QA testers were gradually added to the project when the scope of work was growing. The initial core team was successfully onboarding the new team members, creating an effective team scaling and expertise-sharing pipeline.
➥ Managing a team of dedicated backend developers and QA testers
Belitsoft not only creates high-performing teams but also smartly builds and manages the process of joint work between the remote and in-house teams to achieve great results quickly.
For communication and visibility of the progress, we use project management tools (Jira), and source code management tools (GitHub), in combination with regular online meetings and calls.
➥ Retaining core specialists for 2+ years on the project
Thanks to the transparency of work, regular communication, and attention to feedback, we've achieved 85% of team retention after 2 years of work.
The dedicated team works on a Cost Plus pricing model, which is ideal in this case because
the project lasts for over 1 year,
the company has an in-house development team but needs to augment its capacity,
the business managers want to fully manage the dedicated developers like their own in-house employees.
Delivering Software Products to End Clients on Time at a 40% Lower Development Cost
Belitsoft has created and effectively manages a team of 100 dedicated backend developers and QA engineers. We've applied our best practices to set up effective workflow and communication between the in-house and remote teams.
Outsourcing software development, customization, and testing to Belitsoft allowed the Israeli enterprise to
save 40% on development and testing,
keep all customers thanks to maintaining the products on top of technologies,
deliver products to end customers on time.
Learn in more detail how an Offshore Dedicated Team of 100 QA Testers and Developers Lowered the Development Cost by 40%. Let's discuss how it can work in your case.
Skilled Dedicated Backend Developers for a Fortune 1000 Telecommunication Company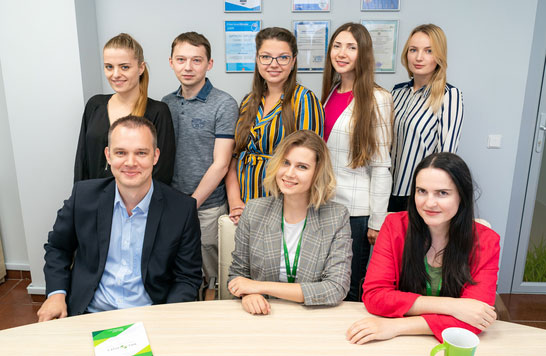 Insufficient Development Capacity to Urgently Upgrade an MVP to a Full-Featured Software Product
Our client, a US-based global telecommunication company launched an MVP to test a new idea - a product for prepaid calling services. Immediately after launching, the MVP made a revolution, which required an urgent development of a full-featured version that would gain market leadership for long and be easy to use and high-quality to attract and retain paying customers.
However, the software product company didn't have enough skilled in-house specialists to meet the business goals. That's why they opted for hiring dedicated backend developers. As the company already had a positive experience with Belitsoft, they contacted us immediately.
Getting 15+ Senior Backend Developers Quickly to Increase the Development Capacity
➥ Assigning the team core from existing Belitsoft's talent pool
To meet tight deadlines, we started to build a dedicated team by assigning 7 reliable, senior-level backend developers and UX/UI designers.
As a result, the team-building process was quick, and our highly senior specialists started performing immediately, delivering great results quickly.
➥ Recruiting backend developers to scale up the team quickly
Belitsoft fully managed the process of searching and sifting hundreds of applicants for the project, offloading the company management, and speeding up the process due to our extensive expertise. The shortlisted applicants were approved by the Client's decision-makers.
In only 6 months, the dedicated team grew up to almost 20 specialists.
➥ Managing dedicated backend developers effectively to deliver results on time
To effectively manage a constantly growing development team, we involved the core initially assigned senior developers in the process. They not only assisted in selecting the appropriate specialists according to the project requirements, but also onboarded the newcomers, and managed them to deliver good results.
We've chosen an Agile project management method to deliver tangible results and make requested changes frequently and regularly.
The Cost Plus pricing model was selected as the best option for long-term projects that last 1+ years. It's given the entire control over the development process to the client while offloading them from creating the infrastructure for the developers and handling administration processes like hiring.
➥ Retaining the dedicated backend developers for 5 years
Belitsoft has helped set up and manage the communication between the remote and in-house developers, making their mutual work simple, transparent, and productive. Regular communication with developers has allowed us to stay aware of any issues and be ready to resolve them right away.
During the 5 years of joint work, the development team reached 25 specialists involved in the project on a full-time basis.
Delivering a High-Quality Product in 3 Months to Achieve Market Leadership
Thanks to the effective work of Belitsoft's and in-house teams, a well-designed SaaS application with great functionality and UX has been created from scratch. Outsourcing software development to Belitsoft helped the telecom enterprise solve all initial challenges, including
getting many skilled backend developers quickly,
scaling the development team fast based on the project scope,
entering the market first with a revolutionary software product,
achieving and keep leadership and a larger market quote thanks to delivering highly-performing and engaging software.
See the project details in our portfolio – Urgent Need for 15+ Skilled .NET Developers for a Fortune 1000 Telecommunication Company. Or contact us directly to learn how we can help you.
Senior Developers to Scale B2B BI Software for the Company Gained $100M Investment
Urgent Need for Top Backend Developers after $100M Investment
Our client, an Independent Software Vendor (Israel and the US), developed a BI software product for digital employee experience management. Due to the pandemic and a global shift to hybrid and remote work, the company gained extensive attention from investors and gained $100M of investment.
To upgrade the software product according to the high expectations of investors, the business had to grow the development team by 40% in 1 year.
Having got a good reference about Belitsoft, the ISV contacted our company to get top-level .NET developers quickly as an extra capacity to their in-house workforce.
Getting Top Backend Developers Urgently to Meet Tight Deadlines
➥ Recruiting stellar backend developers in a short term
To hunt only stellar backend developers, Belitsoft with the client's top managers have created a recruiting workflow based on our best practices that have proven their efficiency. Our team-lead level specialists were assigned to sift multiple CVs and shortlist the best candidates. Our goal was to steadily provide the 2 best candidates for a personal interview with the client side.
➥ Managing the team and scaling it up on demand
When the project required more capacity for development, we repeated the recruiting process to scale up the team quickly. As a result, Belitsoft has provided 16 senior-level .NET developers to the client.
In spite of a specific knowledge domain and a complex software product, we've managed to reduce the onboarding process to 2 weeks.
For that, all the developers have been divided into mini development teams with a mix of newcomers and those who work long. This has allowed us to create viable knowledge-sharing and mentorship.
To ensure timely delivery and effective communication between teams, we've introduced daily meetings and the use of tools like Jira that have made the process fully transparent and predictable.
➥ Retaining backend developers on the project
Belitsoft has used time-tested best practices to retain specialists in the project for the necessary period. For that, we've created the conditions for employees' upskilling.
Besides, we've been maintaining a trust-based relationship with managers and have done our best to timely detect interpersonal issues and resolve them.
Delivering High-Performing Lucrative Product Meeting Investors' Demands
Belitsoft recruited, onboarded, managed, and retained the senior-level, high-skilled, and motivated backend developers that have allowed the company to meet all its business goals:
upgrade the core business software to make it highly competitive in the market,
meet high expectations of investors,
meet tight deadlines,
increase profit.
Learn the project details in the success story 15+ Senior Developers to Scale B2B BI Software for the Company Gained $100M Investment. Our team is waiting for your message to help with your business case.
Belitsoft provides senior Java, .NET, Python, and PHP backend developers to take your application to the next level. Do you need expertise in a specific programming language or technology not mentioned above? We have a solution for you too.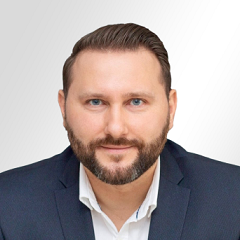 Written by
Business Development Director at Belitsoft
I build dedicated teams and manage a vendor network.
Recommended posts
Belitsoft Blog for Entrepreneurs