Dedicated team model is a popular engagement model appreciated by US and Europe-based clients who are looking for software development staff augmentation to extend their in-house team but lack resources to train new QA talent. In this model, the client or their representative manages the team directly, while Belitsoft monitors the team's progress and provides necessary resources for desired results. The main advantages of the dedicated team model are commitment, transparency of the process, and control of workflows.
Ensuring the quality of your software solution through testing and QA is crucial for maintaining stability and performance, and for providing a reliable product to your users.
However, building an in-house QA team can be costly and difficult. Finding highly skilled QA engineers may also be a challenge, and even the most experienced testers require time to integrate with your current operations.
Dedicated software QA teams are the key to ensuring the quality of your software product. Vendors typically offer a comprehensive range of testing services to guarantee the spotless quality, performance, security, and stability of your software. By choosing cost-effective and flexible dedicated QA team services, you can save up to 40% on your initial testing budget.
If you decide to hire dedicated remote development team, a dedicated QA team can provide the same level of service as an in-house team. They are fully integrated into all project activities, including daily stand-ups, planning, and retrospective meetings. The dedicated QA team firms customize their services to fit clients' specific needs, including setting up a QA process, creating test documentation, developing a testing strategy, and writing/executing a wide range of tests such as functional, performance, security, compatibility, compliance, accessibility, API and more.
An external dedicated QA team can provide valuable insights that may have been overlooked during the development of your project. They thoroughly analyze every aspect of your product, identifying and highlighting areas for improvement.
When To Hire A Dedicated QA Team?
When you want:
to augment your in-house development team with remote testers through a dedicated team model (you don't wish to hire, train, and retain QA staff) or even to mix dedicated team of developers from different vendors to add specific testing expertise;
scale your QA team rapidly if you work in a fast-paced and constantly changing industry and the need to expand your team arises unexpectedly;
to pause or terminate the partnership whenever your project reaches your desired level of quality;
to concentrate on the business and not fully participate in the QA process;
to ensure a swift launch for your project and deliver results within the agreed timeframe, because time is just as important as quality to you: with tough competition from industry leaders, every hour counts;
to take advantage of salary gaps, cut operational costs and avoid additional responsibilities such as taxes and payroll;
to access top QA expertise and work with specialists who have years of experience in testing and have a proven track record of successfully completing complex QA projects;
to get full involvement in your project, which is not impossible with freelance QA engineers who may work on multiple projects simultaneously.
Why Belitsoft's Dedicated Testing Team
At Belitsoft, we offer not only a wide range of software testing services but also can help you hire dedicated developers. To ensure the best outcome for each client, we carefully tailor each QA team to our clients' specific testing needs. Our QA specialists are handpicked based on their appropriate skill set.
Expert quality assurance team
Only the most talented candidates are hired, ensuring that each QA engineer working on your project is a proven expert in their field. The team includes highly skilled manual testers, automation QA engineers, QA managers, QA analysts, QC experts, QA architects, and performance engineers who work together to provide exceptional software testing services to our clients. Additionally, if you need a person responsible for designing, implementing, and maintaining the infrastructure and tools needed to support continuous testing and deployment, we can recommend to hire dedicated DevOps engineers from Belitsoft.
We offer a diverse pool of specialists with a range of technical skills and industry-specific expertise, including manual and automated testers, security testers, and UX testers across various industries, such as telecom, financial services, eCommerce and more. We also have experience in creating dedicated development teams for big projects.
Minimal waiting times
Provide us with details about your dedicated software testing team requiremets, number of testers, scope of testing services for your software product, and we launch your QA project in just a few days.
Seamless blending in with your company's current operations
Belitsoft's dedicated QA team easily adapts to inner workflows of our clients. We guarantee effective collaboration with your software developers, project and product managers, and other members of your team to achieve the desired results for you.
Scaling up and down a dedicated quality assurance team
Whether you're a startup in need of a small QA team with manual testers, a medium-sized company looking for a mix of manual and automation testing or an enterprise requiring a large and specialized QA team with a focus on automation and continuous integration, we have a solution that fits your needs. We also provide the ability to change the headcount of your team on demand.
We may start with 2-3 specialists for a team of 10 and gradually expand as the project grows. We also offer a QA manager to oversee QA tasks and maximize results.
Strong security and legal protection
Safety and confidentiality are our top priorities. With our QA team, you have peace of mind knowing that your confidential information is kept private and your intellectual property rights are fully protected.
Total transparency and easy management
We require minimal supervision that allows you to be as involved as you desire. Expect regular updates on the progress and no surprise changes without prior discussion. You will always receive comprehensive reports on the work's progress, ensuring you stay informed at every step.
Clients can track the team's success through KPIs. Full control can be taken through daily stand-ups, regular status reports, and tailored communication.
No unexpected costs
You know exactly what you are paying for. We take care of all expenses, including recruting, onboarding, and equipment purchases.
The dedicated team is paid monthly, and the billing sum depends on the team composition, size, and skillset.
Creating a Tailored QA Team: A Step-by-Step Process
Defining Goals, Needs, and Requirements
Our software testing experts thoroughly analyze the project's requirements and determine the ideal team size and composition.
Picking Relevant Talents
We handpick QA specialists from our pool of candidates whose skills and experience match the project's needs.
Holding Interviews
The client is free to conduct additional one-on-one interviews with potential team members to ensure the best fit.
Quick Onboarding
Our recruitment process is efficient and streamlined, allowing us to set up a dedicated QA team within weeks.
Integration and Communication
Once the legal agreements are in place, our QA team seamlessly integrates into the client's workflow and begins work on the project, with instructions, access to internal systems, and communication channels provided by the client.
Effective Management of Dedicated Software Testers
Utilize the Right Task Management Tool
Choosing a suitable task management tool that promotes instant communication between the QA manager, QA specialists, and the customer is crucial for streamlining the QA process and software testing. Jira is a popular choice among companies for QA tasks and bug tracking.
Foster Seamless Collaboration
To integrate offshore dedicated development team, including remote testers, into your in-house team, hold regular team meetings, use collaboration tools, and assign a dedicated point of contact for communication. This will make the remote team feel like a cohesive and productive part of your project.
Encourage Early Testing
Start testing as soon as a testable component is ready to minimize errors and costs. This is particularly important for security testing, and we offer services to help streamline this process.
Types of Dedicated Testing Teams We Provide
Manual testing team
Manual testing is necessary for small and short-term projects. It verifies new functionality in existing products and identifies areas that can be automated in medium to large projects.
Test automation team
Automated software testing saves time and resources, speeds up release cycles, and reduces the risk of human error. It detects critical bugs, eliminating repetitive manual testing.
Web app testing team
Web app testing ensures that websites deliver a high-quality, bug-free experience on various browsers and devices. It verifies that the functionality of a web application meets the requirements as intended. Web testing includes checking that the website functions correctly, is easy to navigate for end-users, performs well, and so on. Having appreciated the professional approach to testing web-based aplications provided by Belitsoft, our clients often entrust the customization of their products to our team. In such cases we help to hire dedicated front-end developers, dedicated backend developers, or full-stack dedicated web development team of a certain level and expertise.
Mobile app testing team
Mobile app testing ensures that native or hybrid mobile apps function correctly and without bugs on various Android and iOS devices. Testing on real devices may be costly for small organizations, while a cloud-based testing infrastructure allows to use a wide range of devices. If you are thinking of ways to reduce repeated costly to fix mobile app bugs, we invite you to hire dedicated mobile app developers from Belitsoft.
API testing team
API testing is a method of evaluating the functionality, reliability, performance, and security of an API by sending requests and observing the responses. It allows teams such as developer operations, quality assurance, and development to begin testing the core functionality of an application before the user interface is completed, enabling the early identification and resolution of errors and weaknesses in the build and avoiding costly and time-consuming fixes later in the development process.
IoT testing team
IoT device testing is crucial to ensure the secure transmission of sensitive information wirelessly before launch. IoT testing detects and fixes defects, ensuring the scalability, modularity, connectivity, and security of the final product.
ERP testing team
ERP testing during different stages of implementation can prevent unexpected issues like system crashes during go-live. It also minimizes the number of bugs found post-implementation. Once a defect is resolved in the software, beta testing is performed on the updated version. This allows for gathering user feedback and improving the application's overall user experience.
CRM testing team
CRM testing is essential before and after the custom software is installed, updated, or upgraded. Proper testing ensures that every component of the system works, and departmental workflow integrations are synchronized. This ultimately leads to a seamless internal experience.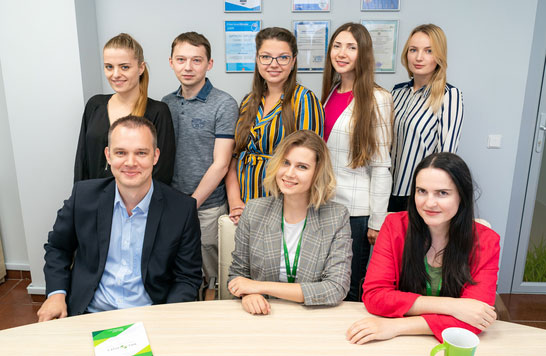 Check out how our manual and automated testing
cut costs by 40% for Cybersecurity software product company.
The dedicated QA team may focus on both automated software testing for checking large amounts of data in the shortest term and manual testing for specific test scenarios.
Get a reliable, secure, and high-performance app. Verify the conformance of the application to specifications with the help of our functional testing QA engineers. Hire a dedicated performance testing group to check the stability, scalability, and speed of your app under normal and higher-than-normal traffic conditions. Choose migration testing after legacy migration to compare migrated data with the original one to detect any discrepancies.
Be sure that new features function as intended. Use integration testing specialists to check whether a new feature works properly not by itself but as an organic whole with the particular existing features and regression testing experts to validate that adding new functionality doesn't negatively affect the overall app functionality.
Enhance user experience. Our usability testing team will find where to improve the UX based on observing your app's real users' behavior. We also provide GUI testing to ensure that user interfaces are implemented as per specifications by checking screens, menus, buttons, icons, and other control points.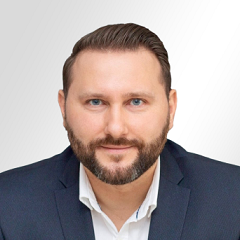 Written by
Business Development Director at Belitsoft
Recommended posts
Belitsoft Blog for Entrepreneurs