Cloud migration refers to transferring of an organization's digital resources, services, and applications to a cloud environment.
Belitsoft cloud migration experts aim to minimize physical resource requirements and expenditures while maximizing productivity for your organization via our cloud migration services. To ensure a hassle-free migration from on-site to the cloud, we employ proven methodologies and approaches, and craft solutions that cater to your business needs.
Our cloud migration solutions involve a comprehensive analysis and assessment of your company's objectives and demands. We arrange an effective plan to perform a smooth transition and complete the successful migration of legacy infrastructure to Microsoft Azure, Amazon Web Services (AWS), and Google Cloud.
An investment in on-premises hosting and data centers can be a waste of money nowadays, because cloud technologies provide significant advantages, such as usage-based pricing and the capacity to easily scale up and down. In addition, your downtime risks will be near-zero in comparison with on-premises infrastructure. Migration to the cloud from the on-premises model requires time, so the earlier you start, the better.

Dmitry Baraishuk Belitsoft's CTO on Forbes.com
Business Benefits of Cloud Computing Migration
Cloud-based infrastructure is user-friendly and offers a variety of smart features, which save time and cut down on installation and licensing costs, and create new investment opportunities. Many businesses are migrating to the cloud to improve their success.
Accelerated Deployment. Cloud computing adopts DevOps practices by providing a more structured approach to software and application deployment, which can otherwise be a haphazard task. Additionally, cloud services may eliminate the need for server setup and OS installation, enabling enterprises to swiftly launch server and resource arrangements.
Reliability and Security. Reputable cloud service providers ensure security during the cloud experience, including protection against data and application breaches. They also proactively deploy automatic security updates to keep systems safe from vulnerabilities.
Simplified Infrastructure. Cloud services make the installation of infrastructure and the management of networks easier, as users can specify their requirements and start the services. This saves valuable business hours, which can be used for exploring other business growth opportunities.
Personalized Services. Cloud providers offer auto-scaling capabilities, allowing owners to adjust their usage or requirement of cloud services according to their needs. This enables cost savings and allocation based on demand, as well as avoids downtimes.
Efficient Monitoring. Modern cloud services offer specialized tools to monitor security or downtime concerns within the system, allowing for timely detection and resolution. This streamlines the process of manually verifying each element or application. These tools centralize the monitoring process, as opposed to the traditional approach.
Reduced Dependence on Data Centers. Cloud Computing can help reduce the number of data centers required by an organization, which minimizes maintenance costs, including expenses for cooling. This facilitates the merging of sensitive data into a solitary secure data center.
Enhanced Key Metrics Logging. Backup and Logging Services provide valuable information about what went wrong and where in the event of an outage. Backups can help restore operations that were disrupted by an outage, allowing you to get back to normal quickly.
Cloud Migration Platforms We Assist With
Belitsoft engages with all major players in the cloud industry and is equipped to work with their platforms
Microsoft Azure. Leveraging our partnership, we assist your business in adopting a strategic approach to realize the potential of cloud computing fully.
AWS. We support the transfer, modernization, and optimization of your infrastructure and business applications to the AWS Cloud.
Google Cloud. Belitsoft can facilitate your migration to Google Cloud, providing tools to manage your multi-cloud environments efficiently.
IBM Cloud. Our team has the expertise to migrate your workloads to IBM Cloud, utilizing its secure, open, and enterprise-scale platform to drive your digital transformation.
SAP. Belitsoft has the capacity to help you extract maximum value from your SAP investments and reduce costs, whether through migrating ECC, transitioning to SAP S/4HANA, or utilizing AWS services for innovation.
Cloud Migration Services for Angular Applications
If your Angular application faces unpredictable loads, we can help you scale it with cloud environments. We offer:
AWS Amplify Migration
We'll transition your Angular applications to AWS Amplify, empowering you to build full-stack applications with seamless end-to-end testing and atomic deployments.
Azure App Service Migration
Offering hosting for your web applications, mobile back-ends, and REST APIs, our Azure App Service migration option ensures your Angular applications are secure, scalable, and automated for efficient management and load balancing.
Google Cloud App Engine Migration
Opt for a serverless approach with Google Cloud App Engine. We provide scalable hosting for your Angular applications, recording data, and supplying diagnostic insights for enhanced performance.
Angular Migration
Considering the unpredictable loads your Angular application may face, it might be beneficial to upgrade from AngularJS to Angular before migrating your application to the cloud. With a more robust framework, enhanced performance, and superior scalability, Angular is ideally suited for cloud environments.
Cloud Migration Services
Choose Belitsoft as your committed, strategic partner, equipped with a vast pool of engineers ready to share their expertise. We can kick off the project promptly with a few initial calls, as soon as we have thoroughly understood your business and technical needs from diverse angles. Our developers are eager to contribute their inventive ideas for enhancing the cloud migration process.
Choosing a Cloud Provider
Our professional team helps determine the most effective cloud provider to maximize business value from the cloud for your company. To do so, we evaluate cloud hosting costs and scrutinize your IT infrastructure to ensure the provider's cloud platform and technologies are compatible with your existing infrastructure and align with your objectives.
Creating a Proof of Concept
To verify the proper functioning of your software in the cloud, our team conducts a Proof of Concept (POC). We explore various methods of moving components of your IT infrastructure to the cloud, assess their performance there, and evaluate their interaction with on-premise components. Additionally, our experts review other details influencing smooth data migration and subsequent software utilization to devise an efficient cloud migration strategy.
Assessing Costs and Work Scope
Belitsoft's team estimates the time frame, resources, and expenses required for cloud migration based on the planned strategy. Our expertise enables you to avoid investing in unnecessary services. We propose methods to reduce costs and provide alternatives for deployments, resulting in a more favorable cost profile.
Software Modernization for the Cloud
Our application modernization services decrease cloud migration costs, meet the requirements of your chosen cloud provider, and enhance both performance and scalability. We employ strategies such as active geo-replication, containerization, transition to a microservice-based architecture, database structure adaptation, and operational database modernization to improve security, among other techniques.
Database Migration
Migrating to cloud databases allows efficient and flexible global data management. You can automate data transfer to BigQuery, or choose to run Microsoft SQL Server on Compute or utilize managed Cloud SQL to minimize infrastructure and licensing costs.
App Migration to Cloud
Our development team ensures a smooth transition for employees with near-zero downtime. We migrate your entire IT infrastructure, including transitioning to containers or Virtual Machines, and bolster security measures. Once the IT infrastructure is fully prepared, it's launched live in the cloud.
Continuous Software Optimization and Cost Reduction
Our experience shows that stakeholders often gain significant benefits from cloud services after transitioning to the cloud and realizing the initial advantages of cloud hosting. We assist you in reducing the costs of cloud-based solutions and continue to refine the infrastructure through ongoing software optimization post-migration.
At Belitsoft, we guide you through the complexities of cloud computing. We work with you to formulate the right cloud strategy, operating model, roadmap, and ecosystem partnerships. We also expedite migration and modernization towards a secure, cost-effective, and agile cloud environment.
Cloud Migration Strategy
Each modernization approach has pros and cons as well as different costs, risks and time frames. While rehosting is the least complicated because it involves transferring on-premise apps into the cloud without code changes, it brings fewer opportunities. The refactoring model is more time-consuming and expensive because you need to rethink the business logic and redesign your existing software but provides better performance. That is the essence of the risk-return principle, and you have to balance between less effort and risks but more value and outputs. Conducting business and technical audits helps you find this golden mean in your modernization path.

Dmitry Baraishuk Belitsoft's CTO on Forbes.com
For moving your application to the cloud, a systematic strategy is necessary to ensure efficient migration. The complexity of your environment will determine the best approach to take.
Re-Host
Rehosting, also referred to as "lift and shift," involves migrating your current physical or virtual servers to the cloud without making significant architectural modifications.
Re-Platform
Replatforming involves optimizing your application for the cloud by migrating your self-hosted infrastructure to managed services while making minimal changes to your architecture.
Re-Purchase
Repurchasing describes changing the licensing model of an application to make it more cloud-friendly and accessible.
Re-Factor
Refactoring involves making modifications to an application to take advantage of SaaS and PaaS based technologies, which can help reduce costs.
Retain
Keeping some on-premise solutions can be a cost-effective approach when the cost of migrating them to the cloud outweighs their value. This is beneficial when the on-premise solutions have already depreciated before the migration, but a thorough analysis is required to make such a decision.
Retire
Retiring is a decommissioning of unused applications or combining them with other dependent applications to reduce costs significantly.
We help you choose the right migration strategy to favor business growth and maximize value.
Cloud Migration Process
Belitsoft provides a variety of solutions and services that can help you achieve your migration goals and facilitate your success and modernization, regardless of the reasons behind your migration. Discuss your case with a professional.
Set up Strategy. Defining and setting up your cloud strategy and goals by considering your migration triggers, business objectives, and workload priorities.
Assess Current Infrastructure. Identifying and creating a comprehensive inventory of your infrastructure, as well as evaluating your on-premises environments.
Plan Migration. Creating a thorough migration plan that accounts for workload priorities, timelines, milestones, available resources, and budget.
Inform and Prepare Your Employees. Ensuring optimal use of cloud technologies, migration tools, and operational processes, our specialists maintain up-to-date knowledge among your teams.
Migrate to the Cloud. Using the selected migration strategy, our team of cloud experts performs a phased migration of your workloads to the cloud environment.
Further Support and Secure Maintenance. Our services help secure and manage your workloads across diverse cloud environments.
Portfolio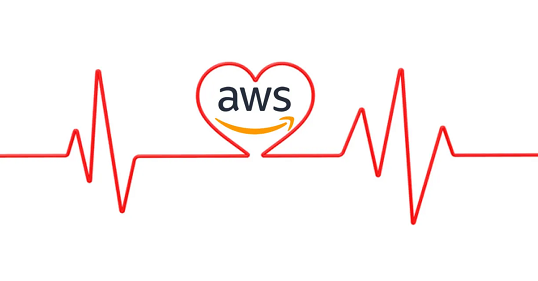 Belitsoft designed a cloud-native web application for our client, a US healthcare solutions provider, using AWS. Previously, the company relied solely on desktop-based and on-premise software for its internal operations. To address the challenge of real-time automated scaling, we embraced a serverless architecture, using AWS Lambda.
Recommended posts
Belitsoft Blog for Entrepreneurs