LMS migration transfers all the training assets from an outdated and non-functional LMS to a new one.
Companies migrate from their existing LMS to a new system primarily because it causes issues and hinders the effectiveness of their training programs.
LMS migration
from one platform to another
from on-premise to the cloud
from stand-alone LMS to a part of a complex solution
Limited functionality. Your LMS lacks essential integrations and cannot support new content formats or mobile learning.
Complexity and cost. A user-friendly and cost-effective platform is desirable due to the complexity and expense of your old LMS.
Company growth. Your company's rapid growth requires a more scalable solution with more capabilities than your current LMS.
Technical issues. Software bugs, crashes, and slowness in your old LMS are disrupting learning.
Need for an integrated solution. All your learning activities need to be on one platform for consistency and transparency in analytics.
Inadequate provider support. Your LMS provider's customer and tech support fall short.
Storage and user limitations. Your legacy LMS is reaching its storage capacity or active-user limits, restricting further growth or expansion.
LMS Migration Services
Platform-to-Platform Migration
For switching to a different LMS provider, this process entails transferring data and content from the Learning Management System (LMS) to another, such as from Blackboard to Moodle or from Canvas to SharePoint LMS.
Version Migration (Upgrading)
Organizations use this migration service to upgrade their existing LMS to a newer version, like the latest Moodle version with Moodle developers. The new version requires data transfer and settings adjustment.
Cloud Migration
It is designed for businesses seeking to migrate their LMS from on-premise servers to a cloud-based solution. This migration offers benefits such as reduced IT costs, improved accessibility, and increased scalability.
Data and Content Migration
The service prioritizes secure LMS data transfer, including user data, course content, assessment data, and more. It also facilitates the transfer of educational resources, such as course materials, quizzes, and multimedia content across platforms.
Integrated Migration
With this service, companies can connect their LMS with other systems, such as Content providers, CRM, Student Information Systems (SIS), Human Resources systems, or third-party applications. The migration allows for communication and data sharing between the new LMS and other systems.
Migration to Moodle
Why Choose Moodle Migration?
Experience a secure and hassle-free LMS migration to Moodle with preserved data and minimal downtime.
Our Moodle migration process:
open-source and cost-effective
active community and support
user-friendly interface
robust course management features
rich learning activities
advanced assessment and tracking
rich integration and compatibility options
multilingual and localization support
mobile-friendly
Your LMS to Moodle Migration
Our elearning software development team will move course content, user accounts, enrollment information, grades, assessments, and other relevant LMS data migration to Moodle. Benefit from its extensive features, flexibility, and strong community support. The LMS migration process requires extracting data from your current LMS, transforming it into a compatible format, and importing it into Moodle.
Migration to MoodleCloud
Belitsoft will handle moving your existing Moodle instance or transition from a different LMS to the MoodleCloud platform. With MoodleCloud, you can offload server management responsibilities as your system will be hosted and managed by Moodle itself. We will help you in selecting the most suitable pricing plans based on user counts, storage space, and additional features. Our comprehensive assistance covers everything from planning and backup to testing and ongoing support.
Migration to a Newer Moodle Version
We will help you migrate or upgrade your existing Moodle instance to the latest version to take advantage of new features, improvements, security enhancements, and bug fixes. The process of upgrade migrations involves transferring data, configurations, and customizations to the new Moodle version while ensuring data integrity and compatibility.
Belitsoft migrates your content, users, and other data to Moodle securely and fast, providing an enhanced learning journey.
LMS Migration Process by Belitsoft
Pre-Migration Assessment. The assessment of your current LMS structure, data type, and volume will help us recognize migration challenges. Our eLearning team inventories courses, content, and user data for transfer. We use an authoring tool to find courses needing recreation, check for eLearning standard support in the new LMS (e.g. SCORM and xAPI), and identify feature gaps in the current LMS. To identify courses for recreation, we use an authoring tool and confirm eLearning standards supported by the new LMS (e.g. SCORM, xAPI) while also locating feature gaps in the current LMS. Through auditing, we transfer essential content and eliminate any excess data for the new LMS.
Choosing a New LMS. We work with you to define your business and training needs post-migration. This involves creating a user group from various departments to evaluate the pros and cons of the current system. After documenting all requirements, we assist in selecting a new learning platform that aligns with your goals.
LMS Migration Planning. In a pre-migration planning session, we develop a detailed migration plan, including the migration strategy, timeline, and a contingency plan for potential issues. We map the data and features from your existing LMS for transfer and consider integrations with other systems, like HRIS, CRM, and ERP.
Data Backup and Cleaning. To prevent data loss, our specialists create a complete backup of your current LMS data. We also clean up the data by removing old courses, user data, and irrelevant files.
Data Migration. During this phase, we identify and extract data from your current eLearning platform. We catalog data fields with user-friendly names and descriptions, evaluate which data to migrate, test for data accuracy, and finally, migrate the data to the new LMS.
LMS Migration. We work with you to determine the desired downtime for your LMS and choose either a gradual or immediate migration approach.
Testing. After the migration, our eLearning specialists conduct comprehensive testing to ensure all features of the new platform are working correctly. We verify that scalability and compatibility requirements are met.
User Training. We provide training sessions for LMS administrators, end-users, and other stakeholders, enabling them to effectively navigate and utilize the new system. Adhering to best practices significantly optimizes the performance of the LMS.
Post-Migration Support. Belitsoft offers ongoing support to address any issues or questions that may arise after the migration is complete.
Why Belitsoft for Your LMS Migration
Open
Communication
Our team is dedicated to answering your questions and incorporating your feedback for your satisfaction. Experience a stress-free migration with our guidance and collaboration.
Meeting Project Deadlines
Belitsoft emphasizes timely delivery, offering reliable timeframes for progress tracking and a demo phase to set the standard.
Secure Data Protection
We prioritize data confidentiality and protection. Belitsoft implements robust security measures to safeguard sensitive data against unauthorized access. Customer details and data are promptly removed after transfer. It ensures secure data and training asset transfer to minimize data breaches.
Frequently Asked Questions
Outlined below are the key steps for a successful LMS migration process:
Select the migration method.
Map your data and features.
Conduct a pilot run.
Create a realistic timeline.
Launch the project.
Quality check.
Train admins and end-users.
To ensure a successful LMS migration process, it's crucial to establish a realistic timeframe. Typically, migrations can range from 30 to 90 days, depending on the project size. However, there are ways to expedite the process and optimize resources. Factors that influence the project duration include data complexity, volume, and condition, dependencies on undeveloped/configured LMS functions, availability of development resources, and more. Careful consideration of these factors will contribute to an accurate estimation of the migration timeline.
LMS integration empowers your eLearning software to actively receive and share data with other software in your tech stack. This capability automates repetitive tasks, facilitating the seamless exchange of valuable information between your training platform and other software applications.
Portfolio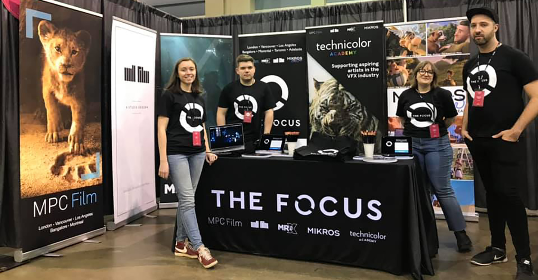 Technicolor SA is a global corporation with over 100 years of market presence. It provides various services in video pre-production, production, post-production, and distribution. Technicolor has a team of 17,000 people across many locations around the world, including the United States (Los Angeles), Europe (Paris, London, Berlin), Canada (Montreal, Toronto), Australia (Adelaide), and India (Bangalore).
Recommended posts
Belitsoft Blog for Entrepreneurs