Belitsoft helps organizations to harness the power of collective knowledge and enterprise networks. SharePoint is especially valuable for companies with routine business processes, like document management, collaborative work, talent management. In 2015, Belitsoft earned official Microsoft Gold Application Development company status. This status reflected not just the highly qualified staff and software quality of Belitsoft, but also our extensive experience as a SharePoint app development company.

Whether you're seeking a brand-new SharePoint solution or enhancements to your existing infrastructure, our SharePoint online development services allow businesses to focus on their core tasks.
SharePoint development from scratch
SharePoint consulting & customization
SharePoint Portal Development
Enhance collaboration and boost productivity within your organization with our tailored SharePoint portal development services. We specialize in developing scalable and engaging SharePoint portals. Our custom-built solutions serve various industries, such as Banking and Finance, Manufacturing, Logistics, Healthcare, and more.
We create solutions that seamlessly integrate remote employees, facilitate daily activities, and keep everyone updated on organizational developments.
Our SharePoint solutions incorporate a balance between functional work-related features and elements that foster a vibrant work culture, promote employee engagement, and reflect corporate values.
We craft SharePoint educational portals with features like training sessions, schooling analytics, and competence management.
Our HR portals centralize all HR-related documents and simplify recruitment, onboarding, and employee evaluation. These portals also incorporate gamification features to boost engagement.
Customization
We offer customizable portal templates that can be tailored to reflect your unique business requirements. Our team can create, customize, manage, and deploy these custom sites effectively, ensuring they perfectly align with your needs.
Mobile Compatibility
Our SharePoint portals are mobile-friendly, allowing easy access to workflow baskets and enabling managers to respond quickly to business requests from mobile devices.
Deployment
We provide full support during the deployment process, ensuring seamless integration of the portal into your business operations and systems.
Our SharePoint / SharePoint online expertise
Involved in hands-on SharePoint consulting and development for over 13 years, our specialists know how to leverage the platform's versatility and technology stack to successfully handle projects of any scale and complexity.
Business Process Automation
With SharePoint, we advance productivity by transforming manual routines - from simple tasks to complex procedures - into fully automated operations. This approach boosts on-site performance by shortening workflow cycles, fostering teamwork transparency and eliminating the risk of human error.
Add-ins development
Belitsoft develops custom add-ins to augment your existing SharePoint solution. Depending on your needs, these add-ins can range from simple UI commands to full-page apps. We use both the internal SharePoint components (such as web parts or workflows) and third-party options (like web services, web applications).
SharePoint Business Solutions
We match our services with your business specifics and take advantage of the platform's flexibility to deliver reliable solutions for multi-level corporate engagement and smart data management.
HR management systems
Learning management systems
Discussion boards
Help desk applications
Content/Knowledge Management
SharePoint-based content/knowledge management aids organizations in adopting a modern approach to knowledge gathering, classification, searching, sharing, and reuse. Be it customized wiki libraries, a dedicated portal, or just a tool integrated into your infrastructure, our team applies high-level security practices for safe storage and effective decision making.
SharePoint web development services
Belitsoft provides custom SharePoint web development. We create feature-packed web and intranet SharePoint portals that grant users a powerful toolkit to facilitate collaboration. Depending on your business requirements and culture, we come up with a tailored SharePoint architecture coupled with first-class security controls for correct operation without compromising user experience and interface appeal.
Document Management
With SharePoint, we build electronic document management systems that enable centralized control over all enterprise files. The transition to automated document processing prevents data loss and unauthorized usage. Rich metadata and smart data structuring allow for easy searching, editing, and secure storage, thus turning a platform into a shared virtual workspace.
SharePoint Online / Office 365
SharePoint Online/ Office 365 lives in the cloud and enables effective cost savings for companies by removing the need for having on-premise servers and running the infrastructure on your own. With SharePoint Online/Office 365 subscription model, it is easy to scale the product for new users, while a connected cloud environment ensures constant access to the up-to-date information from any device and location.
Office 365 implementation
Office 365 offers a wide range of services and subscription plans to make up a functional working platform. Based on your business and collaboration patterns, we help organizations to assemble an optimal Office 365 toolset and set up a new cloud environment.
SharePoint migration
Belitsoft SharePoint team can gracefully migrate infrastructures of any complexity from on-premises servers or other cloud hostings to Office 365. Partially automated for speedy transition, our migration approach ensures that relocated solutions retain all capabilities of an on-premise product, enriched with specific benefits of the cloud platform.
Depending on the enterprise SharePoint adoption, our company can assist in both new SharePoint project implementation or refinement and upgrading of up-and-running solutions. Our team of SharePoint adepts offers the full cycle of services, from developing the required business logic and architecture to commercial launch with further support & maintenance.
We can support you in the following versions:
Microsoft SharePoint Online / Office 365
Microsoft SharePoint 2016
Microsoft SharePoint 2010
Microsoft SharePoint 2013
Consulting + Customization
Offering consulting and SharePoint customization services, we encourage businesses to realize the full potential of the SharePoint platform. With over 13 years of expertise, we understand all the ins-and-outs of SharePoint deployment and can advise you on the optimal software & hardware stack as well as on the ways to improve overall platform performance, usability and security for maximum return on investment.
Custom SharePoint Development
Following the individual roadmap, our skilled SharePoint developers can either reshape ready-made platform elements into a unique product or integrate new custom features into already running systems, optimizing the legacy architecture for further scalability. We also engage in end-to-end customization of SharePoint components like add-ins & web parts as well as workflows, timer jobs, event receivers, field types, etc.
Integration
SharePoint integration with other enterprise systems is an essential stage of many professional projects. Utilizing third-party functionalities, we build an inclusive SharePoint environment which operates as a centralized repository for all enterprise data and allows for uninterrupted workflows and clarity. Based on the business type and goals, we can enable interoperability of your SharePoint with other corporate software (ERP, CRM, EHR, ECM, BI, Salesforce, SAP, Jira, etc.), custom solutions, and Microsoft cloud-based platforms.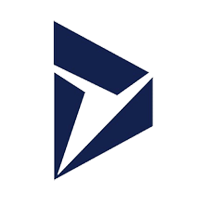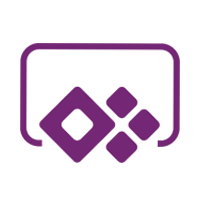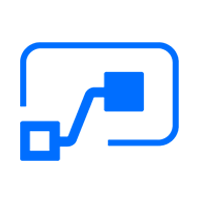 UI / Branding
We focus on delivering consistent brand experience within the company. To achieve this, we customize default master pages, layouts, and CSS patterns in line with corporate identity and the most recent design trends. We can also create unique UI templates that can be deployed across other SharePoint sites, retaining all custom features and brand styling.
Custom site & subsite templates
Corporate branding
Dynamic components & custom navigation
Mobile responsive design
SharePoint-based apps development
The instant mobile availability of corporate data is a critical necessity for medium and large businesses that require 24/7 employee involvement. Our SharePoint developers create mobile apps that talk to SharePoint and connect with its lists and libraries to enable constant content access. Be it a business trip, a meeting or a sick absence, with a SharePoint-based mobile app, teams should no longer drop out of the work cycles and can complete tasks of any complexity irrespective of their location and device.
Included in the list of top software development companies, Belitsoft helps organizations - from startups to established enterprises - tackle common challenges associated with effective business processes management. More than 80% of our customers come from the USA, Canada, Europe, the UK, and Israel.
Long-term partnerships
20+ clients have been successfully working with Belitsoft for over 5 years.
100% transparency
We send weekly progress reports, hold video meetings and communicate via messengers/emails, as well as give you access to task management systems.
years in business
Flexible pricing models
You can choose between pure time & material, fixed price or
dedicated development team
approaches or mix them to address SharePoint project specifics.
Overlapping time zones
We share 2-8 working hours with our customers, which lets us resolve their concerns within 1 business day.
4/9 stars on Clutch
10 out of 12 Belitsoft clients give us the highest score on Clutch, proving the quality of our SharePoint services.