SharePoint Development Services
SharePoint is especially valuable for organizations which have to manage and store plenty of files and documents and seek an effective collaboration. Belitsoft offers top SharePoint development services for business intelligence and processes management. We are ready to develop SharePoint system software, custom applications, web parts or intranet and internet-oriented web portals of any complexity. We have a professional team of 20+ skilled SharePoint developers mostly consisting of senior members with 8+ years of experience in SharePoint programming. Plus all our clients can get professional technical support and software maintenance services - all in one place.
Business solution design, development (EDM, CRM, ERP, LMS);
Integration of third-party systems and web parts;
into a corporate portal;
Custom software development for SharePoint 2010, 2013;
Web parts development for SharePoint;
Web portals development;
User interface customization;
Dedicated team of SharePoint programmers to hire;
Custom solutions maintenance.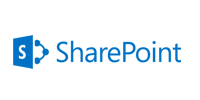 SharePoint development is a way to use business intelligence to increase profitability and effectiveness. Our SharePoint developers use their skills and SharePoint built-in tools to enhance the productivity of SharePoint system solutions and web sites. This may include enabling of fast search, rapid data analysis, structured document management, implementation of custom SharePoint application all this leads to business management optimization and even profit growth.
SharePoint Developers
Our SharePoint programmers have up to 8 years of practical experience. Belitsoft offers best SharePoint developers to improve the productivity of your business. We have extensive experience in working with a widely-used web platform SharePoint, namely: SharePoint Online (Software as a Service), SharePoint Hybrid, SharePoint in Azure (Infrastructure as a Service), and SharePoint On-premises. Our well-versed SharePoint team provides custom SharePoint development, SharePoint integrations, SharePoint Processes Management, and SharePoint applications. If your project is connected with data storage and you want it to be implemented in a short time, we are here to analyze your information model and offer you a modern web solution. We are focusing on forward development, the back-end is already in the platform. Using SharePoint, which comes with many extensions, we can quickly build any web application. 
Why you should choose our SharePoint development services
We stand out as a professional SharePoint development company because:
We have long-term clients who use our SharePoint development services, QA, and support services over 5 years. 
In Belitsoft's portfolio there are SharePoint projects of different size and complexity: small SharePoint web parts, web applications, extensions for Microsoft products, 500+ man-months system solutions for eLearning, business intelligence management (EDM, CRM).
We provide warranty support for each product we develop and provide maintenance services under Service Level Agreements (SLA).
Our quality management system has ISO 9001 certificate, we deliver robust SharePoint products.
We can shorten time-to-market period and offer flexible cooperation models.
Using dedicated teams for SharePoint development and maintenance you can spend less and get necessary services at lower costs.
SharePoint is a web applications development platform and a family of Microsoft software products for content management. It's an array of technologies that are widely used for building websites, web portals, intranet services and company portals, content management systems, wikis, blogs, and other tools for business.
Using recent Microsoft software development achievements, Belitsoft company develops and maintains a high end e-Learning system SharePointLMS which has already been appreciated in more than 30 countries in the world. Constant growth in e-Learning solutions market sets high standards for software providers. Reliable Microsoft tools and our team skills will hopefully grant high-quality services for our clients.
Hire Beltisoft to do SharePoint software development and maintenance for you and enjoy the benefits of quality products matching your business goals. Get competitive advantage to win the market.