We've created learning platforms for them that have gained a vast amount of users from all over the world
We specialize in developing content-driven sites using Moodle Technology. Our designers generate remarkable products and can help to shape your ideas into reality. Our websites are completely responsive and pixel perfect, with no coding errors.
Moodle Web Design & Theme development
A great design is not only about appearance but also about function. We provide cleanly designed websites that focus on usability. A thorough set of UI/UX design principles is integral to the development procedure. We take pride in designing and creating custom themes that enhance the appearance and user experience of your Moodle sites. Our skilled developers utilize web technologies like HTML, CSS, JavaScript, and PHP to deliver responsive and visually appealing designs that align with your brand identity.
Custom Moodle development
With our custom LMS development, we address the specific needs of your clients and users by customizing the core system with tailored features, modules, and plugins. If you require further capabilities for your Moodle website, we create custom modules for your unique project and enhance your Moodle functionality with new features. We are dedicated to crafting websites that your customers admire. By adhering to the highest coding standards, we provide tailored module development that ensures the code is not only effective but also easy to extend, maintain, and debug. Our goal is sustainable coding coupled with a personalized approach.
Moodle App Development & Customization
The Moodle Mobile App, an extension of your Moodle LMS, allows learners to access training on the go. This custom app for iOS and Android supports learning deliverables, enables offline access, and syncs data with your Moodle platform. It comes with comprehensive analytics, provides push notifications, and features your branding. We assist in setting up developer accounts for app store publication. With hosting on enterprise-grade cloud infrastructure, your app and data remain GDPR compliant, ensuring a seamless, secure learning experience.
Moodle Performance Optimization
Focusing on performance optimization and efficiency, our Moodle development services improve the overall user experience on your platform. By implementing techniques such as database query optimization, caching strategies, and industry best practices, we ensure a seamless and satisfying learning experience for your users.
Moodle plugin development
Our experienced
dedicated development team
excels in crafting and maintaining plugins that expand Moodle's core functionality, providing additional features like quizzes, assignments, video lectures, interactive content, and other educational tools.
Improved sorting of Courses
Rearrange the order of the courses quickly and easily, simply by dragging and dropping
Custom Reports with Graphs
Draft customized reports for yourself and follow the dynamics of the graphs
Category View by Role
Set unique restrictions on browsing categories by role
Moodle migration
We can rapidly upgrade your current website to the most recent version of Moodle with minimal interference to the site users or migrate it to a cloud.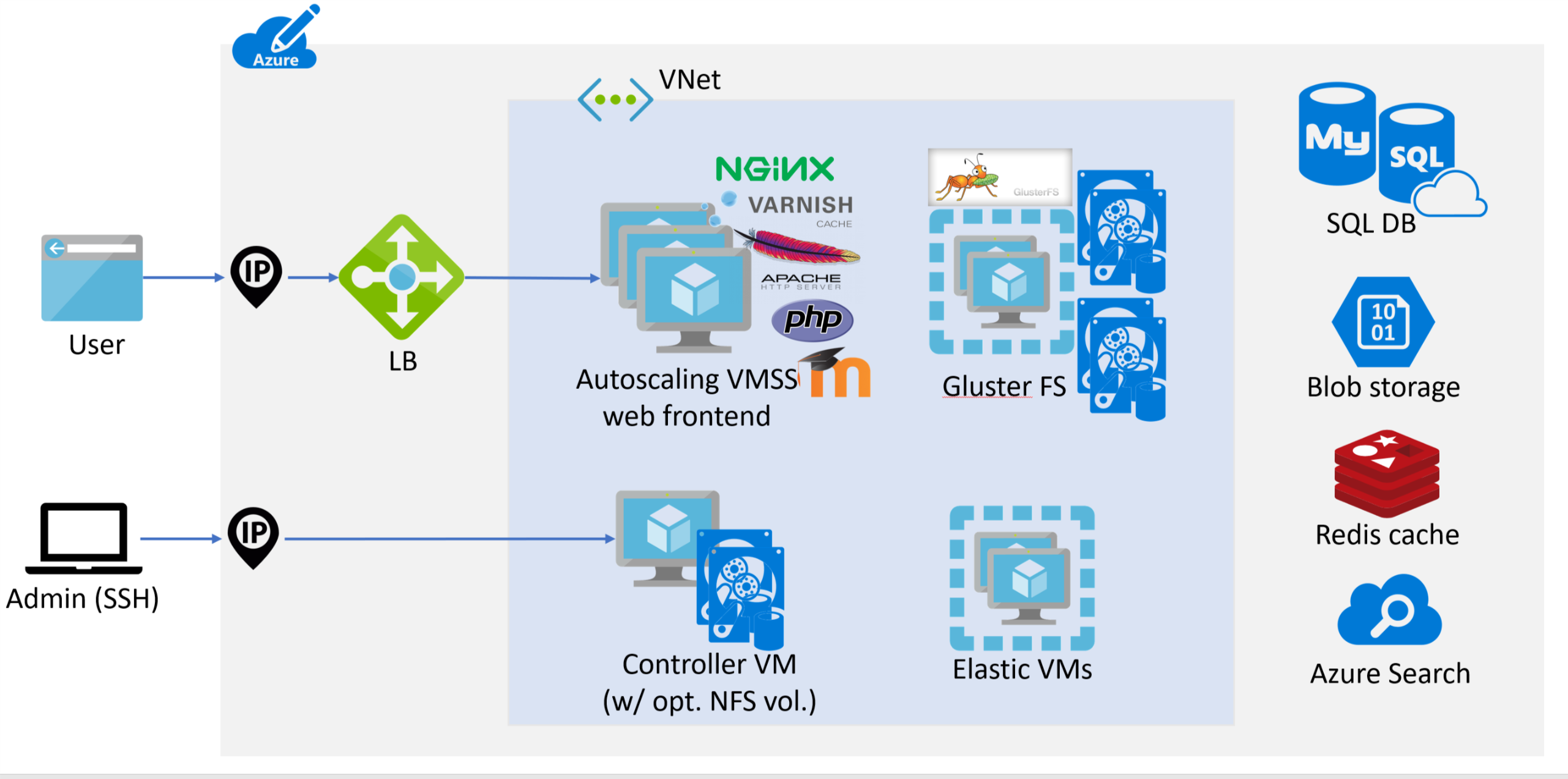 Moodle to Azure Migration Services
We facilitate the deployment and management of a highly available and scalable Moodle cluster on Azure for enterprises, educational institutions, and public sector organizations.
We provide expert guidance for large-scale deployments, tackling issues with high concurrent user levels, regional load balancing, and other deployment-specific attributes. We deploy essential infrastructure for your Moodle instance, including an autoscaling web frontend layer, a private virtual network for frontend instances, Azure Load balancer, and Azure Database for MySQL.
We offer optional configurations for additional infrastructure, including Azure Backup for Moodle site backups, and Azure DDoS Protection plan.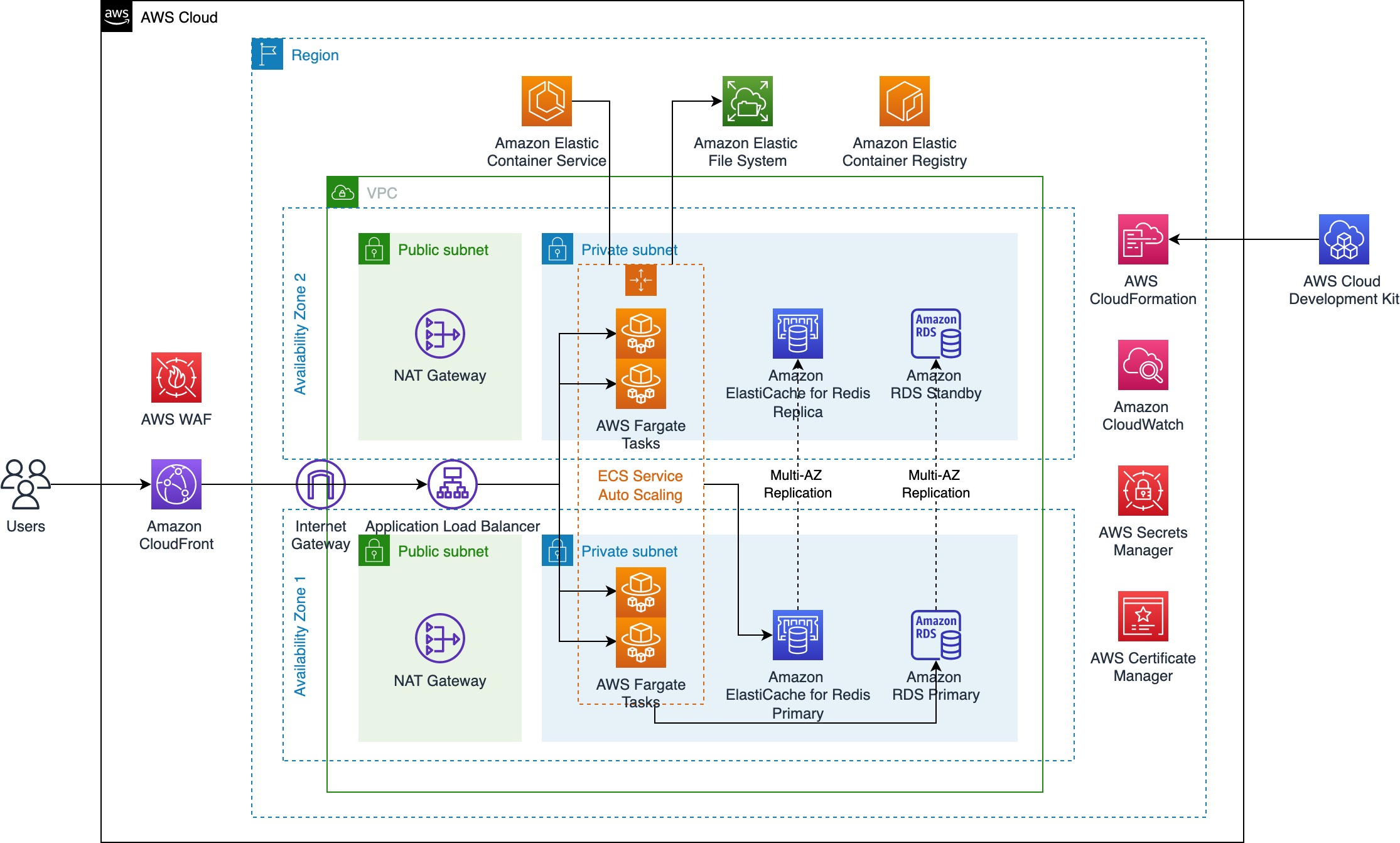 Moodle To AWS Migration Services
We can migrate your Moodle LMS to Amazon EC2 instances from physical hardware or virtual machines. Alternatively, we can use Amazon Elastic Container Services. The cloud database recommended for MySQL and PostgreSQL is Amazon Aurora.
To ensure cost efficiency, we'll utilize a layered architecture approach. Once your usage pattern is predictable, we can further reduce your costs by helping you take advantage of AWS savings plans and reserved instances.
Moodle API integration - connect your applications with Moodle
We provide specialized Moodle API integration services for edtech companies looking to enhance their compatibility with the widely-used learning management system. Our skilled developers will tailor a custom PHP plugin for your product's seamless integration with any Moodle environment. With our expertise in Moodle API integration, your edtech solution will deliver an improved and streamlined learning experience for schools and their users. Our team's proficiency in integrating Moodle with third-party software and services, such as Accredible, Eloqua, Hubspot, PayPal,and Tableau, MailChimp, Crowdin and more, ensures a cohesive and efficient learning environment.
Our Moodle localization process
We can design your website to be multilingual, making maintenance more manageable and efficient.
Translate your academy into any language
Moodle support
We are committed to promptly identifying, diagnosing, and resolving any issues within the Moodle system. Our development team works collaboratively, debugging code, reviewing logs, and partnering with other developers to tackle complex problems successfully.
Dedicated project manager
Weekly status updates
Monthly timesheet reports
Priority & status management
Priority queuing
24-hours response time
Online support and consultation
Security & Performance
Upgrades
Security enhancement
Moodle core and plugins updates
Full-time or part-time security team
Theme design
UI/UX design
Responsive mobile design
Creating mock-ups & building an individual theme
Moodle Maintenance
We keep your Moodle installations up to date with the latest releases, security patches, and bug fixes through routine maintenance tasks, such as version upgrades, compatibility testing, and issue troubleshooting.
Adding content & functionality
Technical support, revision and development
Site audit. Overview of the code, modules, updates, APIs, patches, pages, links, etc
Site monitoring
Rapid and efficient elimination of any bugs
Information support
Urgent Moodle help
33+
Completed projects
87%
Long-term clients
63+
New Moodle plugins
17+
Successful migration
Our Approach
Our development process is based on agile software development principles
Quick Start
Contact us
Submit your RFP. Provide us with further details concerning your project, along with your expectations and ideas.
Analysis
Connecting with you and discussing your project. Investigate competitors and target audiences. Clarifying requirements.
Get offer
Providing an individual maintenance plan according to your needs.
Recommended posts
Belitsoft Blog for Entrepreneurs