Client
Technicolor Creative Studios is a Global creative technology company with top-level production expertise in Film, Episodic, Gaming, Advertising, and Experiential Marketing.
The Technicolor Creative Studios roster of brands make up a Global infrastructure of creative hubs in Paris, London, New York, Los Angeles, Shanghai, Bangalore, and Montreal, with further expansion planned in Europe and Asia in the coming year.
As an international business, they are scaling up for the future, investing heavily in new production, immersive and interactive technologies to deliver faster, scalable, and smarter working for staff and clients.
Why Has the International Enterprise Chosen Belitsoft?
Trust. Technicolor enterprise has already successfully collaborated with our company to develop an Enterprise Learning Platform.
Transparent and effective collaboration. The Client knows by their own experience that we know how to make the development effective both in terms of time and resources. For that, our team applies transparent and flexible communication and management methodology and chooses a cooperation model individually for each client.
Competitive pricing. Belitsoft suggests competitive pricing in comparison with West European or the US software development vendors without sacrificing the quality.
Quick start. This is possible if a software company has a large team of top-tier professionals who can join the project anytime. If software development staff augmentation is needed, our recruitment department is strong and agile enough to find the necessary specialists in the short term.
Flexibility and scalability. Belitsoft is a good partner for those who have a growing scale of tasks and ideas and needs a vendor who could quickly scale and flexibly react to their requirements. Our years-long expertise in building well-organized dedicated teams makes us ready to respond to any client's idea quickly.
Challenge
Even the most profitable and mature businesses often face the challenge of planning and allocating resources correctly to complete projects well and on time.
The core resource for our Client is employees. With a large team of 17,000+ people located in different countries, managing resources effectively turns into a challenge. Without timely allocation of the right employees to the right projects, the project expenses may escalate and the project delivery might delay, resulting in money loss.
Developing a robust Resource Management software could resolve some business challenges of the enterprise by automating the following processes:
Gathering and tracking actual information about human resources to get full visibility of the workforce capacity.
Allocating resources automatically to save managers' time.
Requesting additional resources to cover skill gaps and complete projects on time.
Prioritizing projects to improve workflow efficiency across the organization.
Related cases
Related cases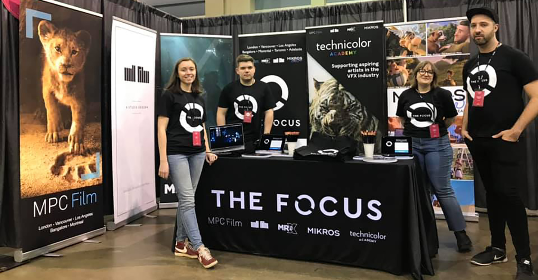 Technicolor SA is a global corporation with over 100 years of market presence. It provides various services in video pre-production, production, post-production, and distribution. Technicolor has a team of 17,000 people across many locations around the world, including the United States (Los Angeles), Europe (Paris, London, Berlin), Canada (Montreal, Toronto), Australia (Adelaide), and India (Bangalore).
Recommended posts
Belitsoft Blog for Entrepreneurs