Client
The Client is a European startup in the logistics and transportation industry that was created in 2020.
After launching the business, the startup founders came to Belitsoft with the idea to create a cloud-based Virtual Fuel Cards (VFC) system for European truck carriers.
Challenge
This SaaS solution was supposed to be an analog of Google Pay, Apple Pay, or Samsung Pay for the transportation industry.
Creating a virtual fuel card means making a clone of a physical card that will be stored virtually (on the phone, tablet, etc.) and will allow paying in a contactless way.
Virtual fuel cards are meant to lift multiple restrictions and inconveniences for truck drivers, their managers, and carriers, such as wasting 2 weeks on sending a physical fuel card to a driver to another city or region by post.
The system could allow drivers to use mobile apps on NFC-enabled devices to pay for fuel and services (car washing, maintenance, etc.) at partner fuel stations within the EU countries. Their managers could get the option to control limits (per day/week/month) and manage allowed services. While the carriers could avoid fraud or card loss risks.
However, the startup had 2 pressing challenges that impeded them to implement the idea:
Lack of Technical Understanding of How the Product will Work
When the business founders contacted Belitsoft, they had only a common idea without business analysis as well as defining technical specifications.
As a result, they still had neither a well-thought strategy nor step-by-step tactics for how to turn the idea into a viable product.
Need for a Development Team with the Right Skill Set
As the business had no in-house resources to fulfill a new idea, which is typical for startups, they needed a reliable partner to outsource the entire development process, which apart from the development itself includes business analysis, design, and testing.
Related cases
Related cases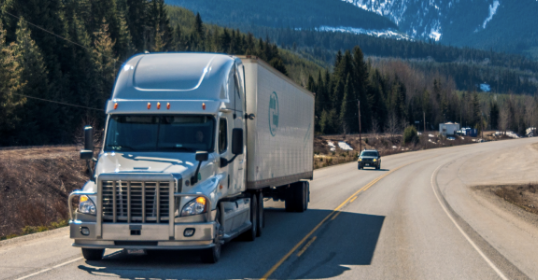 Our client is a software product company from the USA. They came to us with an idea of a truck load tracking web application (a custom trucking tracking). The target audiences of the application are customers from transportation freight industry, which need tracking trucks with their goods in real time from any smart device.
Recommended posts
Belitsoft Blog for Entrepreneurs