We believe in what you're building. Allow us to do what we do best — SaaS web development. We help you unpack your vision, get you ready for launch, and increase your client count and user base. Get exceptional feedback from your customers on how easy your SaaS web app is to use and how beautiful the design is!
Real Business Cases of SaaS Web Development for Startups
Business Case 1: Custom SaaS Training Software for eLearning Startup
The US startup came to Belitsoft with a mission to train employees effectively by replacing costly and ineffective traditional eLearning methods with a personalized interactive web platform.
The startup founder decided to develop an LMS from scratch due to previous unexciting and limited learning experience with a standard platform.
Belitsoft's dedicated developers offered сustom web application development services to create a unique interactive platform for the startup from scratch.
The development process included a discovery phase (to get a clear vision and scope of the project), content creation (by digitizing a hard copy), UX/UI design (to create an engaging conversational user interface), choosing a suitable tech stack, development, and software testing.
All in all, the project's remote dedicated development team involved 8 dedicated programmers, designers, and testers in various stages, and allowed launching the MVP in 8 months.
Inspired by the capabilities of a new training platform, the startup founder is considering further software evolution with the help of Belitsoft (mobile version, Artificial Intelligence, etc).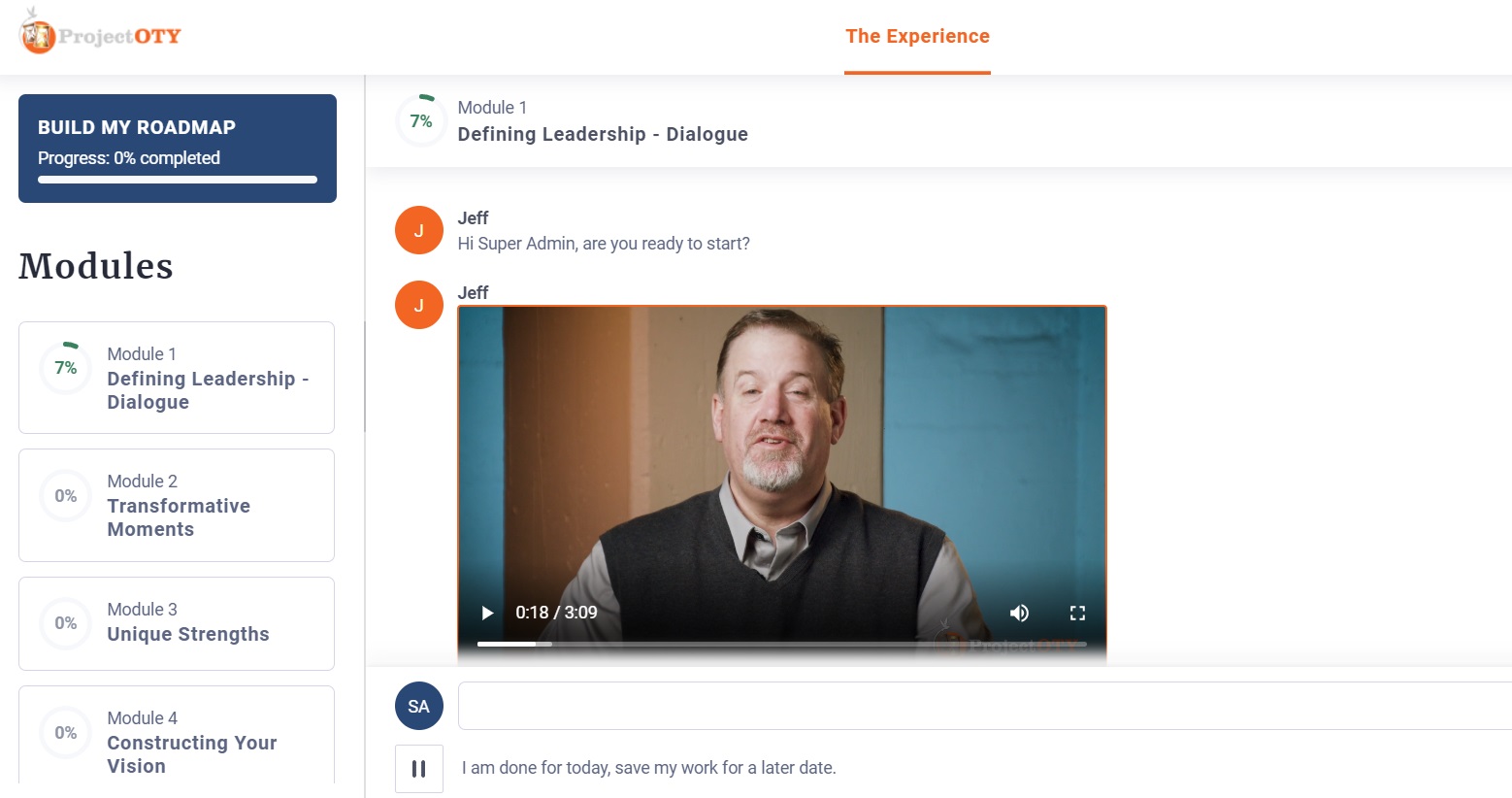 CASE STUDY: Custom SaaS Training Software for eLearning Startup
Business Case 2: Custom SaaS EHR Development for a HealthTech Startup
Our Client, a US-based company, decided to create a software product to automate manual tasks and boost the effectiveness of healthcare professionals.
Due to the lack of in-house developers, the Client opted for software development outsourcing to get the necessary skills quickly and much cheaper than in the USA.
Belitsoft got the task to develop the MVP for a future EHR system from scratch. The Client didn't choose off-the-shelf platforms because their customization would be expensive and difficult to maintain in the long run.
To translate business needs into detailed technical requirements correctly, Belisoft started by assigning an experienced Business Analyst with proven expertise and deep domain-specific knowledge in the healthcare industry.
The development team chose the modern microservices architecture approach to develop a highly scalable healthcare software product with powerful functionality. Considering the specifics of the Healthcare domain, we applied the HIPAA-compliant server architecture proposed by Belitsoft to the Client to ensure the app compliance with HIPAA requirements.
As a result of cooperation, a SaaS EHR platform with a simple-to-use UI was developed. It allows busy healthcare professionals to enable the accurate and efficient collection, systematization, and multi-faceted use of relevant clinical data.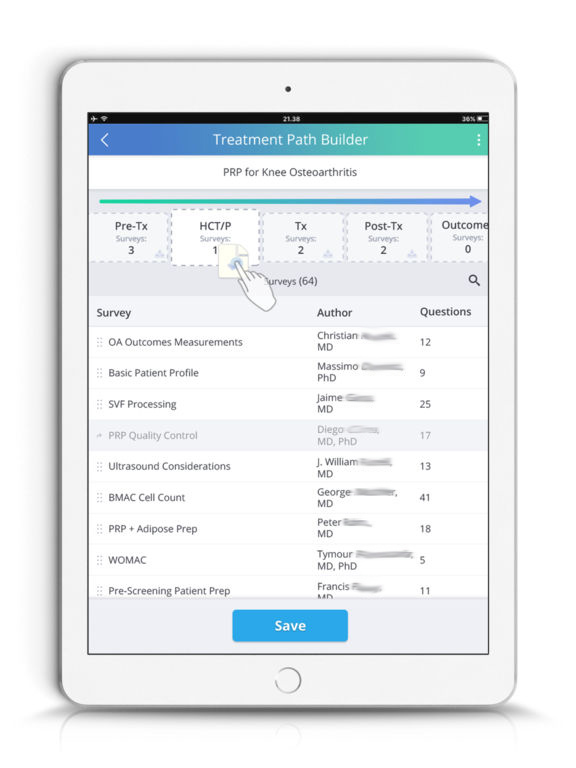 CASE STUDY: Custom SaaS EHR Development for a HealthTech Startup
Business Case 3: Custom SaaS Marketplace Development for an Agritech Startup
Our Client, the US-based startup, decided to enter the AgriTech market with a unique and helpful idea of connecting farmers and laborers through a marketplace app. The startup founder came to Belitsoft by reference from another business owner who used to work with our company and who recommended us as a team that takes responsibility and ownership over their work and does the job right, meeting the set-out deadlines and budget.
The initial Client's request focused on the idea and the functionality they expected. However, the startup team didn't specify any technical requirements. For this reason, Belitsoft suggested full-cycle development services, including UX/UI design, business and technical consulting, and software testing.
After agreeing on the details, our specialists started by mapping the idea to estimate the project cost. The next crucial step was to attract investors - and our designers created mock-ups for the project for this purpose. As a result, the startup managed to fundraise enough to proceed.
Developing an MVP was the first milestone that would allow the business to release the app and start monetizing it in a short term. Then, we planned the second phase - further development after the app launch to enhance functionality.
The MVP development and a series of extra features took 6 months. Thanks to a well-thought choice of tech stack (Laravel and React) with the availability of ready-to-use code, our software development team saved approximately 80-120 hours for the startup and lowered its development expenses. As a result, the Client received both web and mobile versions of the app for iOS and Android.
After launching the marketplace app, the startup experienced 113% user growth. Now, it has got nearly 2,000 active users and the number is growing.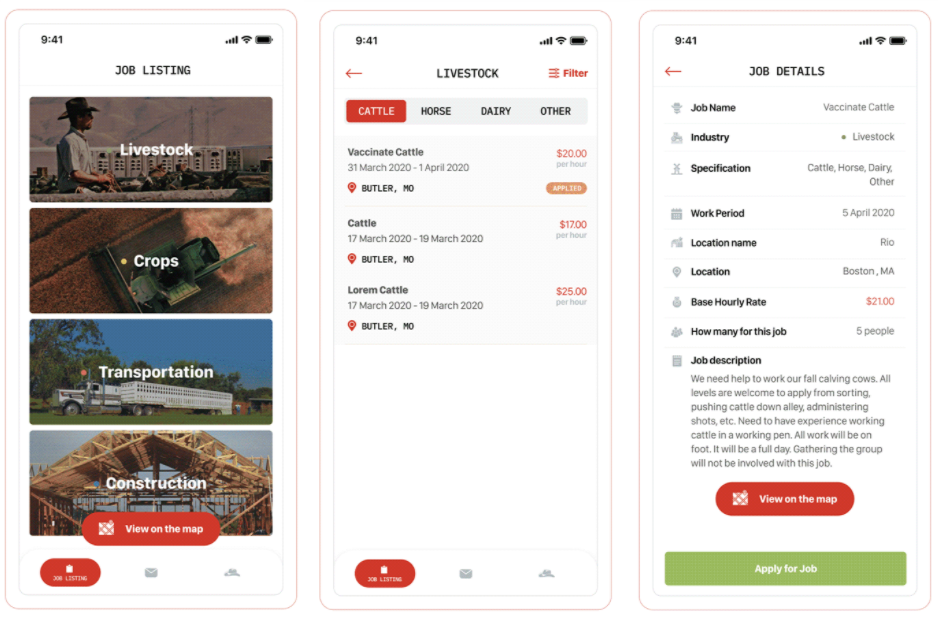 CASE STUDY: Custom SaaS Marketplace Development for an AgriTech Startup
Business Case 4: Custom Chatbot and SAAS Web Platform for Marketing Automation Startup
Our Client is the EU founder and CEO of a startup promoting a new approach to lead generation for businesses.
The business owner needed engineering resources with the skillset that would let him develop a human-like chatbot to convert website visitors to leads and a database app for storing these leads. He found Belitsoft via Google and chose us out of several companies due to "the most professional impression", according to the founder's words.
The Client needed full-cycle development services. So at first, our business analyst gathered requirements to outline the technical details, cost, and scope of the project.
After that, the development started. For creating an intelligent chatbot that would naturally imitate a human consultant and provide personalized assistance, our developers "taught" the chatbot to determine the semantics of the page and discussion to answer with personalized and context-aware messages.
Belitsoft's development team also used NLP (Natural language processing) techniques to make the chatbot act naturally. For that, they created predefined semantic categories with 3000 most used keywords, applied a word tokenization algorithm to parse a text into keywords, included a syntactic analyzer to remove stop-words and bring words to base forms, and many more.
To effectively gather and manage all the incoming leads, the chatbot was accompanied by a SaaS web platform that serves as a database for businesses.
Consequently, the startup founder got a chatbot that is simple to use and highly efficient in lead generation. Together with a chatbot came a database that prevented businesses from losing potential customers.
Both solutions made a powerful combination for lead generation for businesses.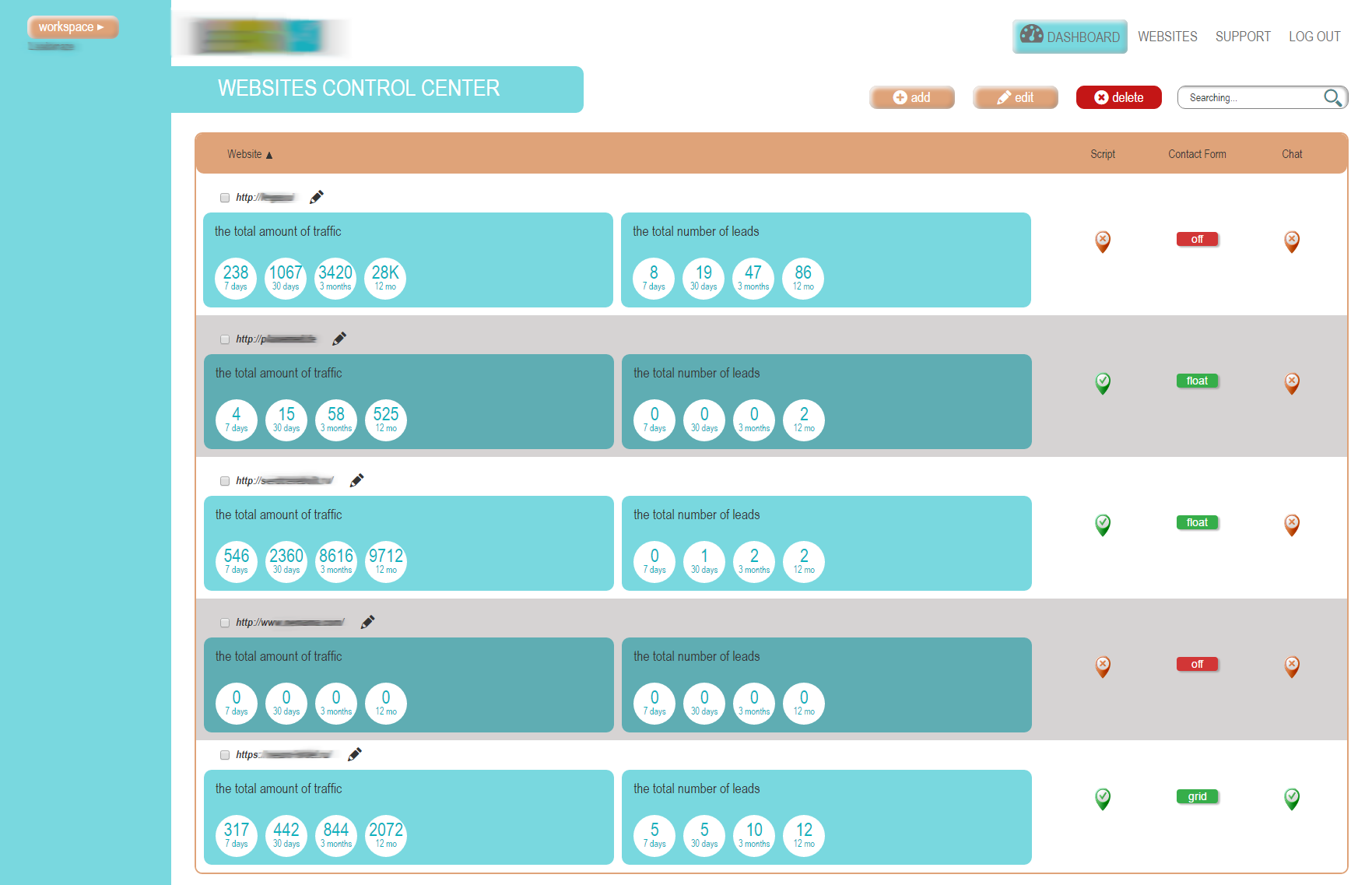 CASE STUDY: Custom Chatbot and SaaS Web Platform for Marketing Automation Startup
Business Case 5: PoC of Cloud-Based Virtual Fuel Cards for a Logistics Startup
The Client, a European startup in the logistics and transportation industry, partnered with Belitsoft to develop a cloud-based Virtual Fuel Cards (VFC) system for European truck carriers.
As the startup didn't have in-house resources to fulfill an idea, they searched for a reliable partner with the domain expertise to outsource not only the development process, but also business analysis, UX/UI design, and QA.
The business founders lacked technical understanding of how it would work, so our team started with a discovery phase to check the idea against reality (the analysis of the target audience, creation of mockups, and outlining of the app functionality).
When at the discovery stage some serious technical issue was detected, we suggested making a PoC (Proof of Concept) to verify how the software product would function in a real-world environment. Proof of Concept revealed that the business idea wasn't viable due to fuel cards' technical specifics.
Even though the Client didn't proceed with the product development, thanks to our analytical efforts it cost the startup only $2400 and 3 weeks to test their idea and avoid the risk of losing up to $200k of the planned project budget.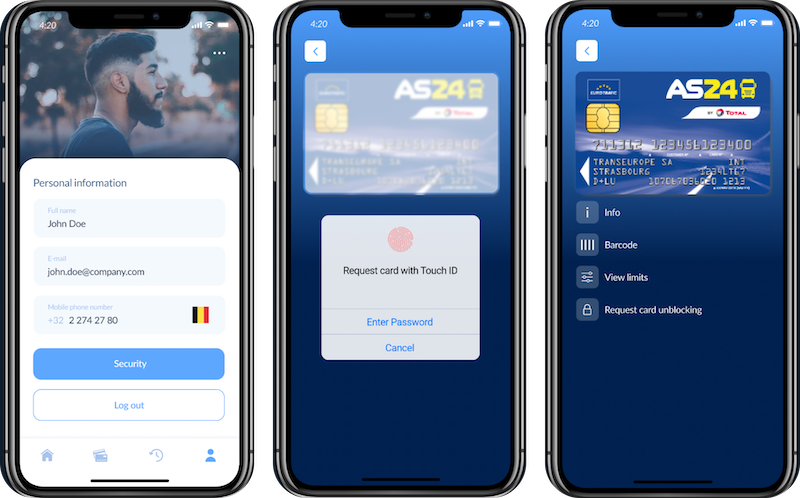 CASE STUDY: PoC of Cloud-Based Virtual Fuel Cards for a Logistics Startup
Deliver functional and awesome-looking SaaS app that users will pay for. Use the expertise of Belitsoft's team in the full software development cycle: from PoC and prototyping to custom development and testing. Just tell our business development manager what help you need, and a pool of 400+ technical specialists will be at your disposal.
Belitsoft is a team of experts in the full software development life cycle: from product workshop discovery to final deliverable. We cover everything from the initial business analysis, product roadmap and development, first prototypes, designs, and beta to product improvement and support.
SaaS Prototyping and Rapid Web Development
Do you need to build a SaaS prototype to pitch the idea to potential clients?
Hire SaaS developers at Belitsoft to help you test the market to see if your hypothesis is accurate: the pain point you see and the way you think to best address it.
Attract early adopters and gather feedback for future improvements!
Start with a rapid ideation session to determine the necessary functionalities and produce wireframes.
During the prototyping process, we focus on identifying the added value for your customers and proposing a UX/UI design solution.
We design the whole process flow, user journey, and features that should be included in the prototype phase.
Our team will help you with site navigation, page layouts, graphics, and all other elements.
The final deliverable may be, for example, a clickable prototype.
The product designers working on the prototype to finalize the look& feel and workflow.
Then we move from prototyping to real implementation.
SaaS MVP Web Development
Do you want to build your stealth-mode SaaS MVP in competitive marketplaces?
Already have a Proof of Concept or even an MVP, but they are either extremely simple, partially developed, or poorly planned?
The Belitsoft team will ultimately help you peel back the layers of exactly what you need to have within your MVP.
Then we're going to build your MVP in a few sprints. The final build enables you to present the product to the consumer.
In an iterative process, we revise the app based on user feedback and achieve a working system.
Your team assesses progress on existing functionalities and the consumer's reaction to them.
We build the minimum functionality and get continual input from consumers while tracking acceptance testing.
You can pause the project at this point to gauge interest among potential clients. Once you are ready, we begin to work on the next product's version.
After launching, we continue to do maintenance and make changes. We're also helping you build other products.
Creating the Second Version of SaaS products
Are you a SaaS company with a B2B software product offering that needs to continue the development of your initial software or even have to make changes to the technology behind the software?
A different development company, which is now disbanded, has built it?
Do you have a beta and need a long-term development partner with a number of skill sets to complete a lot of custom development for startups?
We serve as an extension of your team and go out of our way to help improve the product and create the best solutions for your business.
Belitsoft will create new functionalities, fix bugs, develop new UI/UX elements, test, and do other things like that.
We can change the frontend technology if necessary.
SaaS web Development Solutions for R&D Departments
Do you run an innovation lab that creates brand-new products and builds new businesses?
Want to execute a rapid launch for your web product?
Hire Belitsoft to function as a part of our lean startup team!
Even if a corporate entity owns you, we know how to approach you as a startup.
Contact us to prove your capacity to follow your preference for collaboration and iterative workflows.
We embrace your startup team and adjust to your specific approach.
SaaS Web Development Solutions for Non-Tech SaaS Founders
You are a startup and need to build your custom web tool that works exactly as designed?
Do you have only a vision and business plan but lack a clear and scoped-out path for development?
With the background in your domain, you need reliable technology experts to help guide you through the development process?
There is no way you could do any of it yourselves since you aren't tech guys?
Don't worry about articulating your technical needs.
If you're not tech-oriented, we do a job of explaining certain components so that you could make early decisions.
We help you launch a new business product, a revenue-generating software service that sells after your customers log in to it through a Web browser.
We develop the website: design the site, built the marketing side, UI, purchase flow, and backend data repository.
We create an inward-facing version of your tool that allows you and your team to administer the program for your customers and service the necessary workflows.
We also develop a customer-facing version so your clients can self-administer. This model includes an e-commerce function for online purchases. After purchasing, they can set up their workflows in your system.
Project Management of Web Development for your SaaS Startup
We set up a project discovery workshop where Belitsoft experts challenge your ideas.
Quickly familiarize us with the existing product. Bring the basic concepts, domain understanding, and primary objectives as input.
We write detailed business requirements based on our meetings. This saves you a ton of time and ensures that the requirements are written correctly.
You get a full team working on the project from start to finish: UI/UX designers, architects, scrum masters, full-stack developers, front-end developers, back-end developers, DevOps engineers, and quality assurance persons.
There also will be a resource to be a liaison between a development team and your business team.
You can also task Belitsoft with finding an additional team of developers to support the project.
We recognize the workload and adjust the team size accordingly.
We divide all the tasks into subtasks and the subtasks into sprints.
Each sprint includes a full week of subtasks that need to be delivered.
To manage the project, our team can use the scrum methodology.
We have a dedicated scrum master who handles meetings and administration details.
Our scrum master hosts video conferences and meetings, so there are plenty of opportunities for your questions to be answered.
We meet every day for 15 minutes to explain priorities and progress, provide feedback, and go over any questions you have or concerns on your end.
Sometimes we can meet more often to show how we have incorporated your comments.
We're flexible enough to work around your schedule.
By the end of the week, we have a call to review what has been done during that week (weekly scrum events). You review the deliverables, add comments, approve the tasks, and then we plan for the next subtasks for the following week.
We keep doing this continuously to make sure that we optimized our time and are as efficient as possible. You'll see the improvement by the next meeting.
You can communicate with the whole team directly, including a project manager, and the developers.
We use such tools as Slack for transparent and clear communications and Jira to project manage the sprints and coordinate the project.
During the development, you change the scope to include a mobile component, for instance.
We focus on producing deliverables on time, even after a significant scope change.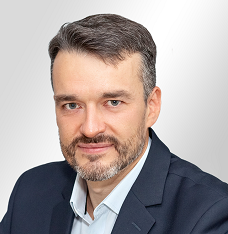 Written by
Partner / Department Head
Recommended posts
Belitsoft Blog for Entrepreneurs
Portfolio
Portfolio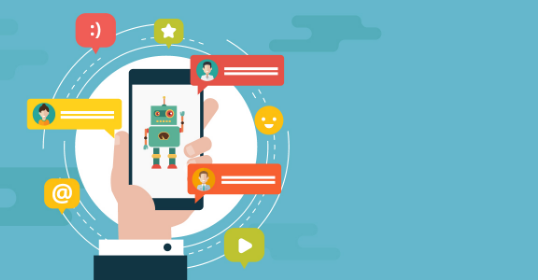 For our client, chief executive officer of a startup company from Germany, we successfully
developed a chatbot
to convert website visitors to leads and a database application to store them.