SaaS business model is based on recurring revenue, where the customers pay a fee to use the service. Today, the SaaS market is growing quickly and globally, and this trend seems to be long-lasting. Software-as-a-service (SaaS) is the mainstream application delivery method. The market continues to grow and is forecasted to exceed $300 billion by 2026. To withstand the competition, you have to put core pieces like discovery and UX design, architecture development, optimization, and scaling together in a way that allows you to create a truly significant SaaS product.
What is software-as-a-service?
SaaS is an application delivery model where users acquire access to services over the web, without the need of installing software on their device. SaaS apps can be hosted locally on the software owner's servers, but are more often run in a public cloud.
SaaS apps are offered via a monthly or yearly subscription instead of an upfront price for a lifetime license. It allows companies to widen their user base and increase revenues with regular payments from users.
Moreover, SaaS apps can be updated and deployed instantly. This makes it much easier to incorporate new features and bug fixes which overall creates a better user experience. With modern cloud technology, customers can be using the app even when updates are being made.
What is SaaS application development?
SaaS application development is the process of creating software for providing services to clients over the web.
SaaS development involves such activities as creating product documentation, UI/UX design, SaaS architecture design, SaaS software development, quality assurance and control, SaaS deployment to the server or the cloud, and application maintenance.
SaaS vs web application
A web application is about "technical means of access to software", it often describes any app accessed through a web browser. SaaS applications, on the other hand, are not about "technical means of access to software", but rather about "paying for the access to software". SaaS apps can be web applications, desktop, or mobile ones, however, SaaS web applications are the most common.
To illustrate, Amazon.com is a regular web application, while Amazon Prime is a simple SaaS web application (simple, because it sells only one feature: access to video content).
SaaS software development steps
We recommend taking the following steps to create a great SaaS.
SaaS project discovery and planning
During the discovery phase, you need to carefully research the current market, define your customer base, and describe the needs of your users and how to best serve them. Your project's goals and objectives should be formulated based on this research.
Another important part of this process is competitor analysis. Going through existing apps, looking for their weaknesses, and finding ways to improve them is a great practice. Document your findings and use them to draft a set of features for your application.
Planning also includes deciding on your payment model. Here are the options you can offer to your users:
Freemium pricing involves giving limited features while encouraging users to transit to a premium plan with the full package of features.
Per-feature pricing provides several sets of features, each for a different price rate.
Usage-based pricing allows charging customers only for the amount of services used.
Per active user, pricing allows charging for the package of services based on the number of users.
Flat-rate pricing offers the full package of features under one price paid monthly or annually.
The result of the planning and discovery phase is the project requirements specification. It describes the application's features, technical details (architecture and components), use case scenarios, and the scope of work. Here is a general example of requirements specification.
SaaS software development & testing
The development stage is where your app is finally put together. Business, design, and architecture all come into place and form the blueprint for the developers to turn your idea into a SaaS application.
Front-end developers implement the UX experience forged in the design stage while back-end engineers provide the logic and functionality behind the user interface.
Development is tightly interwoven with quality assurance and testing which is done at every stage of the process. Developers perform initial unit testing while QA engineers take over after each feature is completed.
Product launch, maintenance, and further development
The key feature of a SaaS solution is that development does not stop after the product is first launched. Your application will constantly evolve, reflecting user feedback and requests. You will add new features and deliver fixes to retain your customer base.
Continuous Deployment
From that vantage point, a well-configured continuous deployment process is an integral part of SaaS software development. Experienced DevOps engineers are responsible for managing the continuous integration and deployment (CI/CD)CI/CD pipeline and automating workflows to ensure successful delivery every time you roll out new features.
At the same time, having a good support team is also very important. It's a great practice to keep track of customer reviews in app stores or other SaaS platforms where your app is staged. Not only does this help eradicate user experience issues, but it also feeds you with ideas for further product development.
SaaS development technology stack and team composition
Usually, a team selects the tech stack for a project based on their preferences and past experience. Let's take a look at the most widely used technologies in SaaS development.
For SaaS front-ends the top choices are usually JavaScript-based frameworks and libraries: Angular, React, Vue.js
For native mobile front-ends, you have native languages like Swift, Kotlin, and Objective-C. On the other hand, you can also choose cross-platform JavaScript frameworks: React Native and Flutter.
For server-side SaaS development, there are also several routes you can take:
JavaScript-based: Node.js.
PHP-based: Laravel.
Python-based Django.
For database management, you can choose from the prevailing MySQL, PostgreSQL, and MongoDB.
Since SaaS applications are often hosted in the cloud, a good idea would be to pick from the dominating cloud platforms: Microsoft Azure, Amazon Web Services, and Google Cloud Platform.
Choosing the right tools for SaaS software development is one of the defying steps in building your app. A weighted decision can be made if you partner with an experienced SaaS development team.
Just like with any other software, the team size for SaaS app development often changes along with the project's needs. However, there are several key roles that every team has and those are Project Manager, Business Analyst, UI/UX Designer, Front-End Developer, Mobile App Developer, Back-End Developer, QA Engineer, and DevOps Specialist.
Challenges in SaaS development
Software-as-a-Service development is not always effortless and has its own trials and tribulations. Here are a few challenges we've seen companies face time after time.
Providing 100% uptime during new releases
In order to retain your customers, you will continuously update your SaaS application. Because of the nature of SaaS, it needs to always be available to users. New releases must not break the system or disrupt its operations.
A zero-downtime deployment strategy will ensure 100% availability of your app to users. It usually involves using the old version of the software as a backup environment. This way, if any issues arise after releasing the new version, the traffic can be redirected to the old version.
Managing SaaS subscriptions
You can use a third-party solution like Stripe (that is also a financial SaaS app) to manage your SaaS subscriptions, but that will incur a monthly fee. Stripe provides a billing API that is easy to integrate with websites and mobile apps. The API can be used to customize pricing models and create subscription logic.
If not being dependent on an external provider is amongst your wishes, you can also build a subscription system from scratch. Of course, this will entail additional costs for development, but you will only have to pay for them once. Custom subscriptions can be more tailored to your SaaS offerings.
Complex third-party service APIs
Some features are just not worth building from scratch as they are available in other apps. There's no need to reinvent the wheel. Many third-party solutions offer their functionality through APIs such as payments, analytics, streaming, etc.
Some APIs are more challenging to integrate than others. Sometimes it can be as easy as adding a few lines of code or just a link to the third-party service. However, in other cases, developers will have to look into documentation or even build their own API to integrate with the service.
Have your quality assurance team ready so they can create manual and automated test suites to check for integration issues.
What are the costs of SaaS development?
The costs of SaaS application development can vary based on the project's complexity, the variety of features, its integrations with other services, the chosen technologies, and dependencies on legacy systems. The project's price tag also heavily depends on the kind of team you plan to assemble.
You can choose to hire an in-house team, delegate the job to freelancers, or outsource the project to an experienced software development team. Each option has its own pros and cons.
In-house teams are efficient yet costly
With an in-house team, you have the leisure of being in full control of the project life cycle. The developers are completely involved and dedicated to your project, so they know all of its intricacies.
All of this control does not come without its drawbacks. With a fully equipped in-house team, you are also entitled to pay their full salaries, taxes, and medical expenses. Not to mention, you have to provide office space, hardware, software, and other supplies.
Freelancers are cheap but may be hard to control
Freelancers are good in the sense that they provide a targeted skillset. They also collect payment only for their services and have no overhead for management. However, they tend to be less focused and dedicated as they often have several projects in the works at the same time.
It's a good option when you are looking for specific expertise. At the same time, searching for freelance talent is just as hard as staffing an in-house team. You also might have trouble managing a workforce of several freelancers.
Dedicated SaaS development teams are the middle ground
When you outsource to a SaaS development company, they mobilize a team fully equipped to autonomously run and manage your project. From business analysts to software engineers, cloud experts, and DevOps specialists. You have all the expertise under one roof.
It's more costly than hiring individual freelancers because your outsourcing partner pays for hiring and management. You also free yourself from the risks of freelancers delivering faulty code, as SaaS development teams employ strong quality assurance and control practices.
Ultimately, outsourcing offers the best cost-value ratio.
Costs depend on the developer's locale
Depending on where you are located, you might want to opt for hiring developers outside of your region to lower your expenses. This is because the average developer's rates vary across different regions:
North America or Canada: $100 - $200 per hour
South America or Asia: $25 - $60 per hour
Western Europe: $80 - $150 per hour
Eastern Europe: $50 - $100 per hour
The last destination (Eastern Europe) historically is known to provide the best cost-value ratio as Eastern Europeans tend to have prolific technical skills, a strong drive for personal development, and high standards for the quality of their work. At the same time, their rates are rather competitive compared to other regions.
To demonstrate this, we can say that a moderate SaaS application can cost you up to $80,000 partnered with an Eastern European company. In partnership with an American or Canadian SaaS development team, the same application might go for as high as $300,000 to build. All the while, the quality of service they offer will most likely be the same.
Team up with a reliable SaaS development partner
Embarking on SaaS application development on your own is a challenging endeavor. An experienced SaaS development team can take the weight off your shoulders. They can provide an initial consultation, project discovery, and take over the technical side of development.
However, even the brightest of project ideas can blemish if you choose the wrong partner for SaaS development. We decided to give you a few tips on how to find a trustworthy team:
Check their portfolio: Find projects that resonate with your idea and see how well the team handled them. By the complexity of projects in their catalog, you can tell if they can handle yours.
Look into their expertise: familiarize yourself with the services they provide, the platforms they build for, and the technologies they use. A great team also has experience building for your industry.
Read the reviews from previous clients: reviews can tell you how well a team delivers on their promises, as well as how good they are at sticking to a certain budget and timeframe for a project.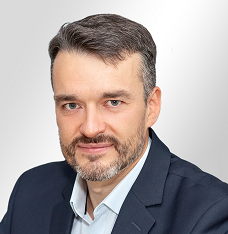 Written by
Partner / Department Head
"I've been leading projects in Healthcare, Financial and other domains for 14 years."
Recommended posts
Belitsoft Blog for Entrepreneurs