The ERP can save you money and time by automating major business processes, enhancing data accuracy, protecting your company from human errors, and giving a full view of business processes.
The Challenges of Standard Auto Repair Workflows
Typically, automobile repair shops use a combination of a legacy ERP or CRM with .xls files, paper notes, and local folders for media files as well as different 3rd-party software to manage the core workflows.
Such workflows are manual, time-consuming, and prone to human errors.
Accepting a car for repair. A manager takes photos of the damage and saves them in a local folder. Then, they create a new order and manually estimate the repair cost. Then, the manager schedules the repair on a paper or in a CSV table and agrees this schedule with a responsible technician in person.
Ordering lacking parts. The manager creates an email to a vendor where they manually indicate all the details (amount, estimated cost, and due date). After receiving the ordered parts, the manager manually notifies the vendor and confirms the final cost.
Tracking employees' working hours. When a technician receives an order, they manually enter the start and completion time, lunch breaks, etc. For that, a technician has to write down these data on paper, then bring it to a manager.
Calculating the costs of technicians' work, parts, and final repair expenses. A technician or manager goes to the accounting department to manually pass the information about the completed type of work and the number of hours spent on it. A manager also manually brings or emails the details about ordered parts to an accountant. The accountant enters the received data into accounting software by hand.
Notifying customers about a current repair status. A customer has to call or email to find out the information about the repair process. Otherwise, a customer knows nothing about the repairing status until a manager calls and asks to pick up the car.
Reporting to an automobile repair shop owner. The owner enters the accounting software to get data about cash flows. Then they enter the CRM to get information about customers, employees' efficiency, services, etc.
How Custom ERP Automates Key Auto Repair Workflows
Implementing a multifunctional ERP helps resolve a series of challenges typical of auto repair services, decrease costs, and improve customer service by automating every step of the workflow.
1. Advanced reporting tools to give business owners full visibility and control over a single or multiple auto repair shops
In order to know strengths and bottlenecks of the business, an auto repair owner needs detailed and simple-to-use reporting to see the full picture. For that, an ERP needs an advanced reporting tool, that may include:
financial reports (how much the company has earned from each order or during a certain period) for evaluating the business's financial health and earnings potential;
business reports about dealing with 3rd party suppliers for analyzing the profitability of cooperating with each vendor;
reports about cost-effectiveness of labor for calculating the auto repair shop's profit, etc.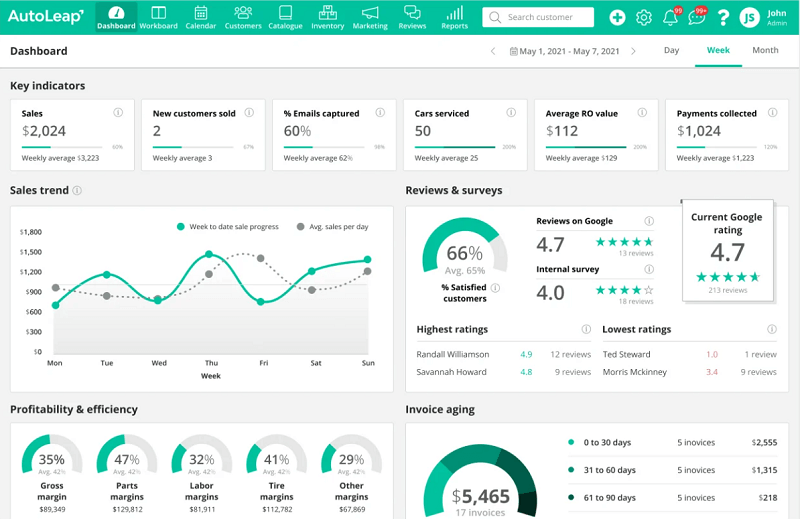 An example of a report illustrating the weekly number of orders and earnings, the parts and labor margins, a sales trend, and other KPIs.
2. Accepting a car for repair and scheduling work to save managers' time
While creating an order in the ERP, a manager needs to take photos of a damage, estimate the repair cost, calculate the number of hours for repairing and types of work. All of this can be facilitated and automated by a custom ERP used in a combination with a mobile app.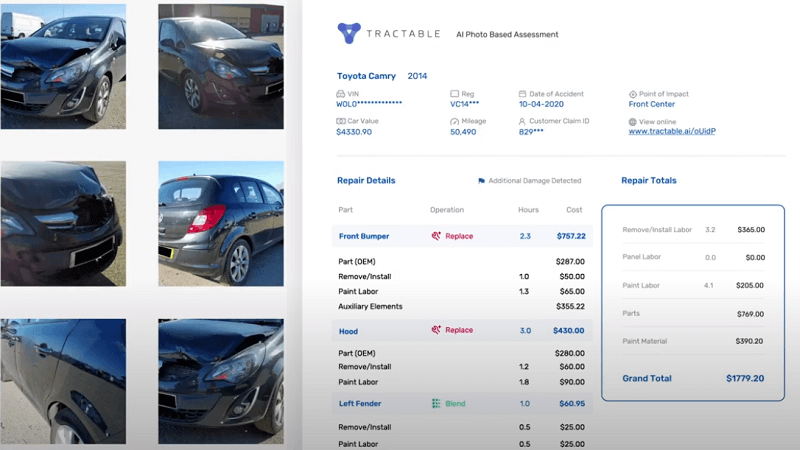 A manager takes photos of a damage using a mobile app. Photos get uploaded to a media storage, such as Dropbox, Google Drive, OneDrive, etc. Then, the media files are synchronized with a corresponding order.
A manager estimates the cost of repair directly through the ERP thanks to integrations with collision estimating software (CCC, Audatex, AdjustRite, Mitchell) and with paint-scale systems (PPG Paint Scales, Akzo Nobel, or BASF) estimating the amount of paint needed.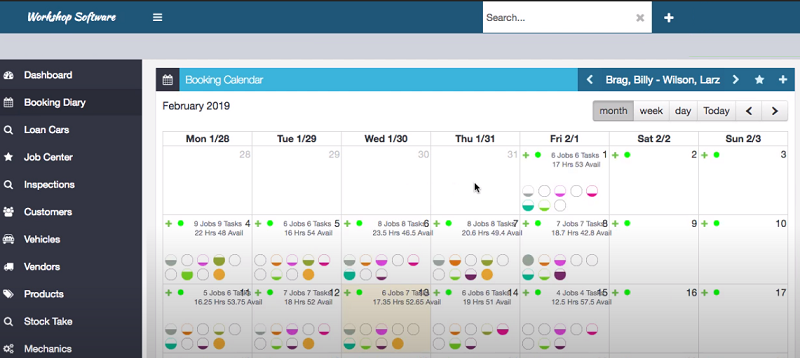 A manager plans repairing with the help of a scheduler, where they can see which time slots for each type of work are available.
3. Procurement management to save the time of auto repair shop's managers and accountants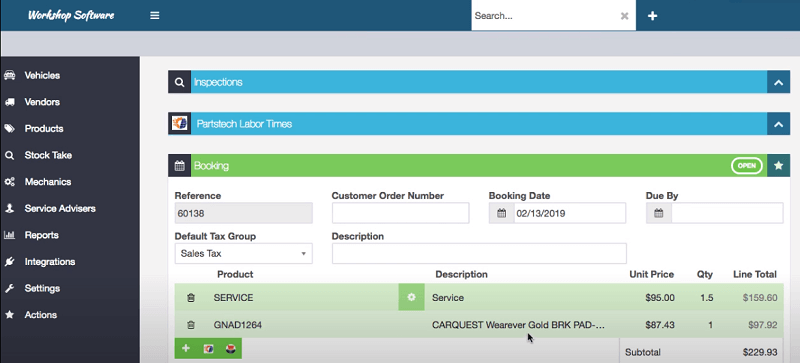 To order a lacking part, a manager selects a necessary integrated service (Partstech, Carfax, TireConnect, etc) and gets a list of required parts with pricing. The cost of repairing is calculated automatically based on a vendor's price list. A vendor receives an automated message with all the order details.
4. Tracking technician's working hours to monitor efficiency of work and calculate repair cost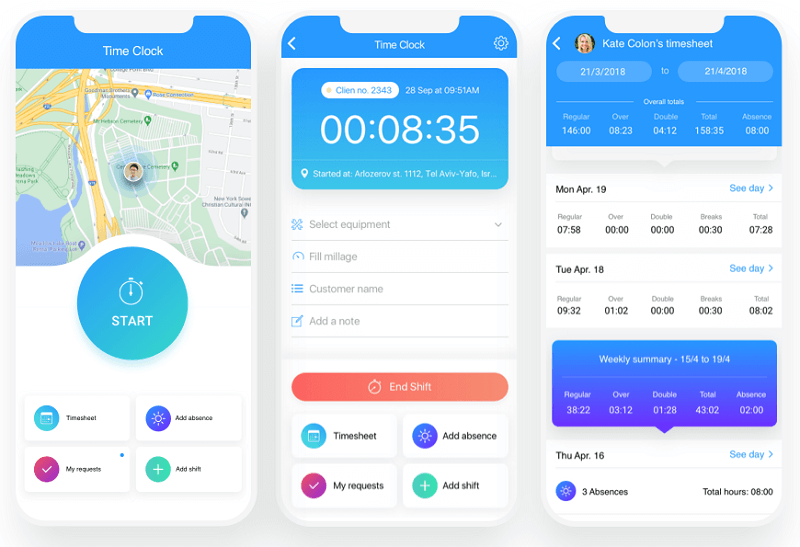 A technician selects a type of work to do and starts the countdown. When they need to make a break, or their shift ends, a technician marks the end time of the work through the mobile phone.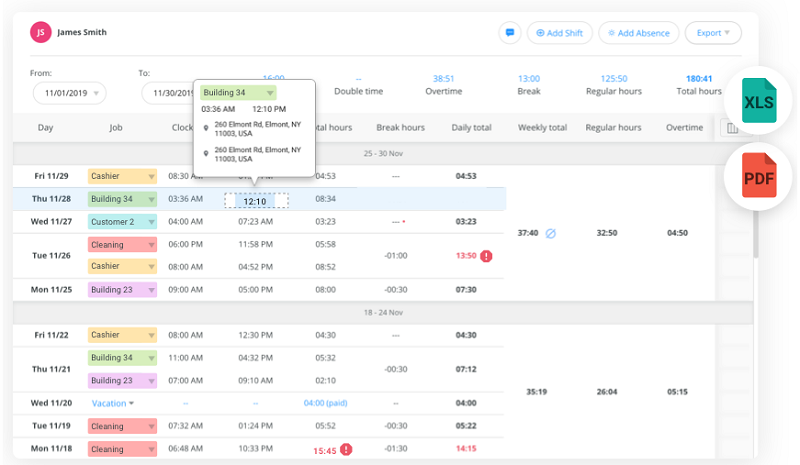 The ERP contains a detailed timesheet, which facilitates further payroll.
5. Calculating the costs of technicians' work, parts, and final repair expenses to exclude human risks and save accountants' time
Thanks to the integration of the ERP with the accounting software, an accountant automatically gets data about:
technicians' working hours for calculating a salary;
cost of parts and other materials, types of works, and repairing time for calculating a final repair cost;
payments from customers (the paid sum, the number and dates of payments, the amount to be paid, etc.).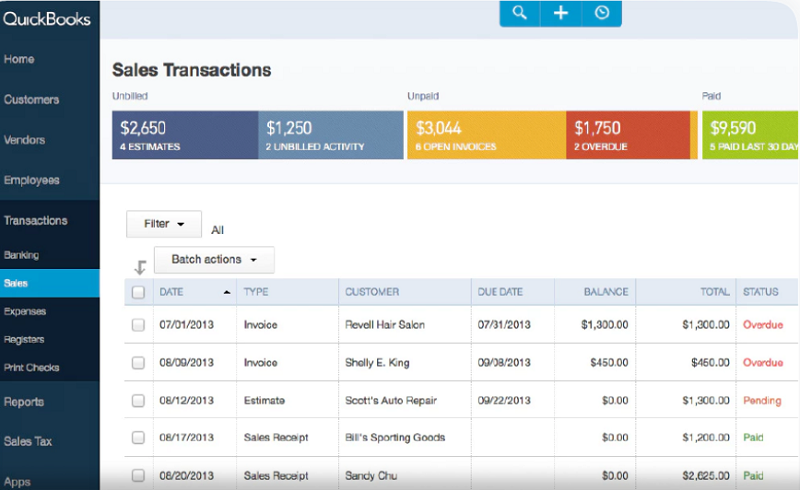 The ERP gets all the transactions automatically thanks to the integration with such accounting software as QuickBooks, Sage One, Xero, or others.
6. Notifying customers about a current repair status to improve customer service
When accepting a car for repairing, a manager agrees with a customer a preferable means of communication – SMS or email. Thus, a customer receives auto notifications about the repair status changes without involving a manager.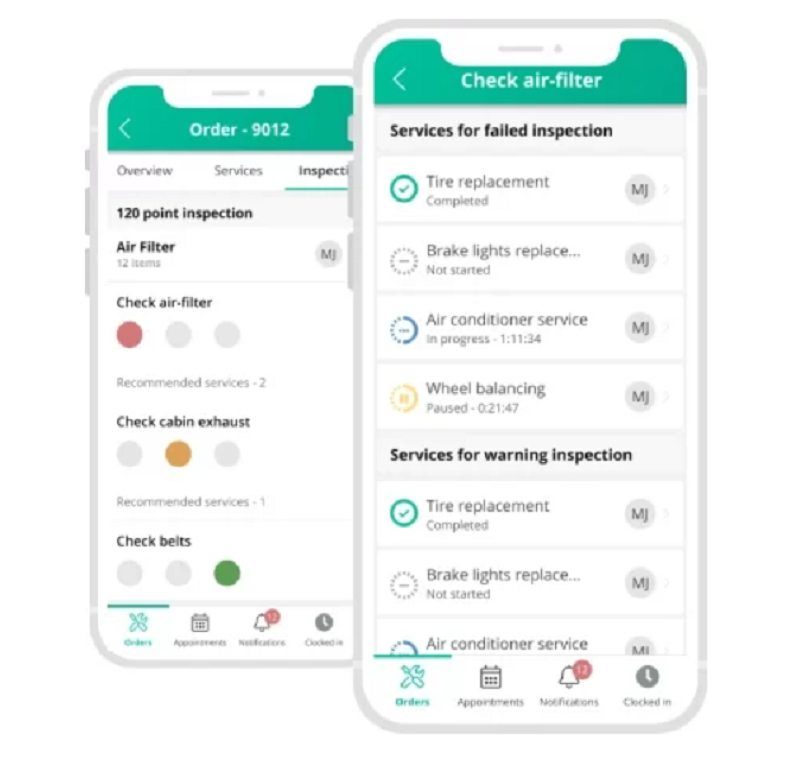 An example of how customers can view the actual information.
Create All-in-One ERP by Outsourcing ERP Development
However, most ready-made systems don't cover all the repair workflows. So, to get all the mentioned features, creating a multifunctional custom ERP is the best option.
In case you don't want to risk employing a big team internally, choose a good technology partner to rely on who could get up to speed quickly and scale the team up and down as the project progresses.
By outsourcing custom software development to Belitsoft, the company with an extended pool of specialists, you get the following benefits:
Quick start of the MVP development. Involving an experienced developer into the project from our talent pool without wasting time on hiring allows launching the MVP, get the first customers and start earning in a few months;
On-demand scaling of the team up and down based on the current development needs. Not keeping extra developers in the team allows saving budget. At the same time, you quickly receive the necessary workforce on demand from our 300+ developers.
Get the business-oriented and highly scalable ERP with unique functionality by partnering with Belitsoft's developers with expertise in the repair industry.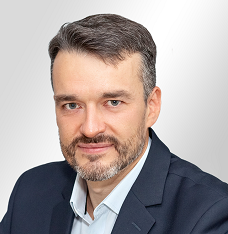 Written by
Partner / Department Head
"I've been leading projects and managing teams with core expertise in ERP, CRM, SaaS development in the Healthcare, Financial and other domains for 15 years."