The schools that are currently best in applying technology to save teacher time have often been able to access more funding than the average school. Over the past few years, school districts nationwide started to implement new technologies into the classroom, including AI. CDW and IDG survey findings reveal that IT and business leaders in K–12 understand that technology has the potential to improve workplace productivity and transform the student experience. Data or analytics tools (47%), IoT (37%), and AI (37%) are in plans on investing over the next two years.
Artificial intelligence in K-12 education
Teachers' average working time must be decreased
According to a recent McKinsey and Microsoft survey, teachers' average working time equals 50 hours a week, having increased by 3 percent over the past five years. This results in burnout, high attrition rates, and high teacher turnover.
Also, in the same survey, about a third of teachers said that they wanted to personalize teaching but did not feel that they were doing so effectively at present.
Their biggest barrier is… time.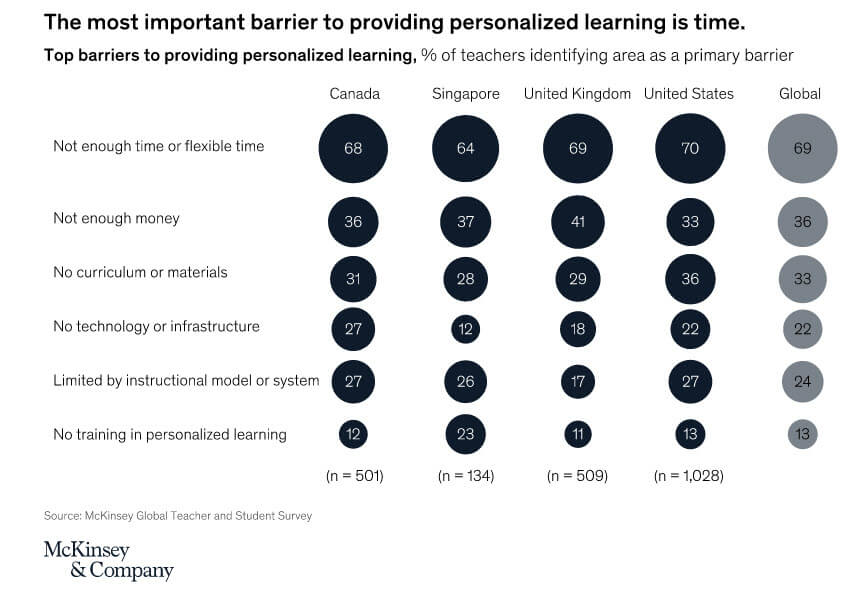 AI-powered elearning software is a great time-saver for the teachers as it is designed for personalization of teaching:
AI-based tool for knowledge checking to automatically determine the topics a student hasn't mastered yet;
AI-based tool for predicting future proficiency to address knowledge gaps among individuals or even groups of students as early as possible;
AI-powered tool for building personal learning paths to master them at their own pace throughout the school year.
1. AI-based knowledge checking tool
An AI-based knowledge checker automatically determines which topics in the course a student knows and which ones they don't know.
A student then can choose which topics they're ready to learn right now from the topics they don't know.
The initial knowledge check is a not set of predetermined questions as it used in traditional elearning software.
Actually, each question is suggested based on how a student answered all the previous questions because the AI-based knowledge checker constantly adapts to a student.
If a student answers a lot of questions correctly they see more challenging questions as the AI algorithm pushes them further into the curriculum to see how far their knowledge goes.
A student who is answering questions incorrectly will see more basic questions, the AI algorithm will shift them back through the curriculum to pinpoint their learning gaps.
As soon as a student completes the initial knowledge check, they arrive at the results page.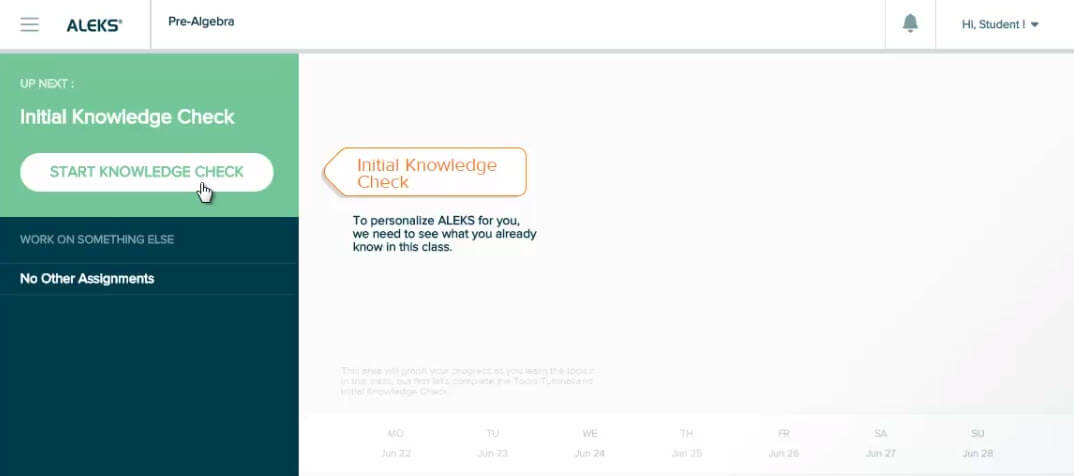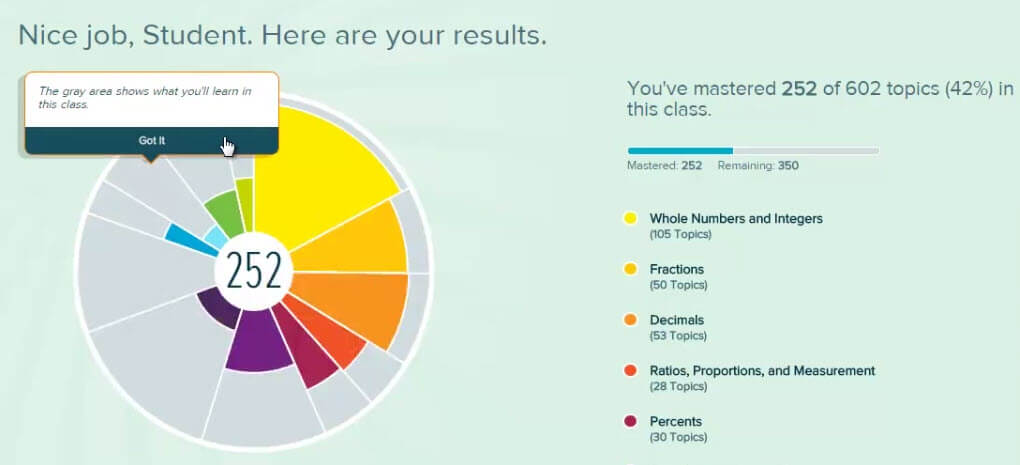 After passing an initial knowledge check, the student can start their own personalized learning path.
2. AI-based tool for predicting future proficiency
This tool can predict future proficiency for year-end state assessments throughout the school year.
Predictions are generated while students are actively engaged in learning, with no additional class time lost to testing.
Teachers can use it to help their students make proficiency gains earlier in the learning cycle, and address knowledge gaps.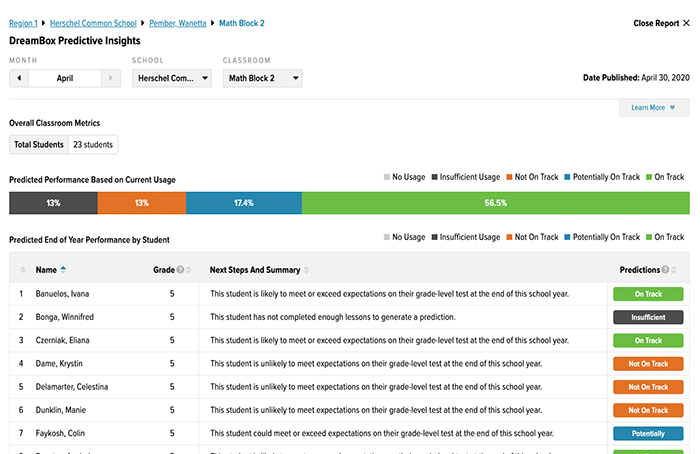 The system also might provide alerts to human tutors to inform them of significant events (such as students who keep repeating misconceptions) that may require their intervention or support like one-to-one discussion.
Based on the students' scores, a teacher can manually group students according to learning needs and manually suggest lesson plans, materials, and problem sets for each group.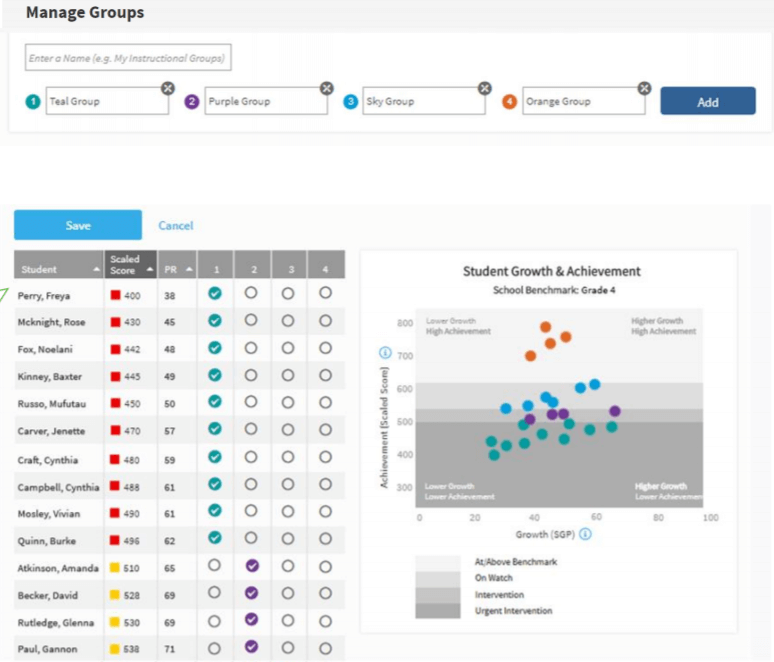 3. AI-powered tool for building personal learning paths
After passing an initial knowledge check, students select their most ready-to-learn topic and start mastering it.
If a student puts an incorrect answer, the platform offers a hint. The student can also dig into the detailed explanation by clicking on hyperlinked words that lead to the appropriate reference material.
The AI-based knowledge checker automatically reassesses students with knowledge checks to see what topics they've retained. Teachers don't need to assign these knowledge checks, they will occur automatically once a student has learned a certain number of topics or passed a determined amount of hours in the learning path.
The topics a student does well on, will move to the mastered category, and the topics a student doesn't do well on, will go back to the learning path to be reviewed again.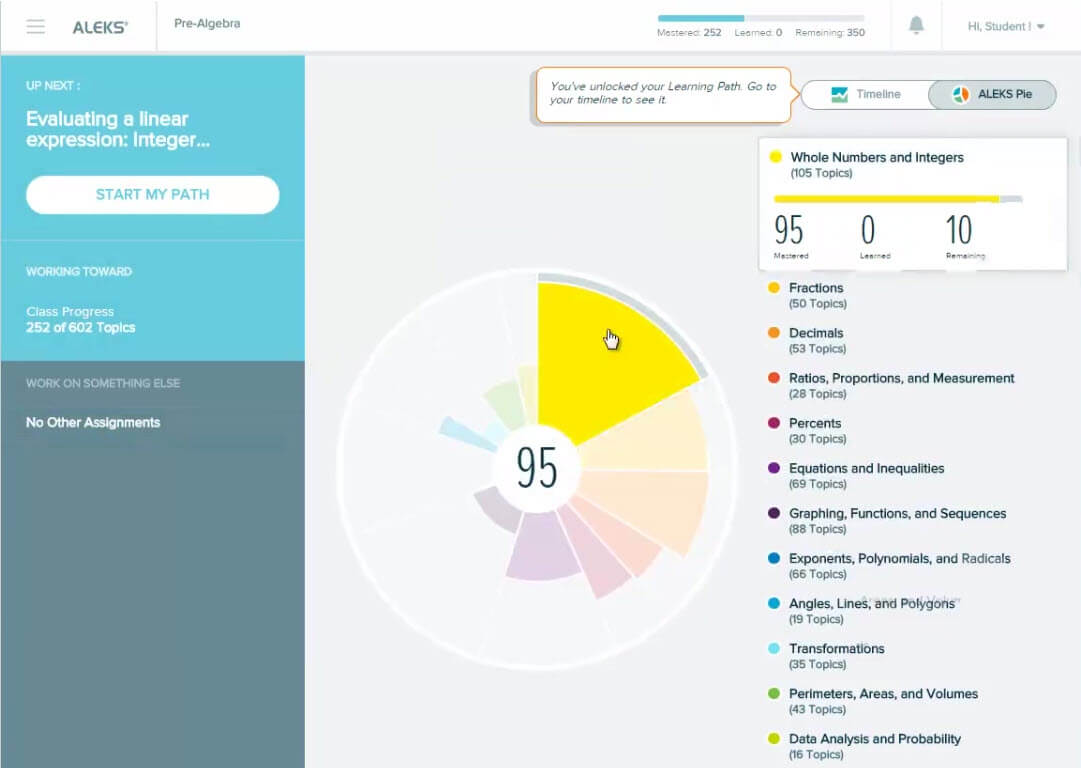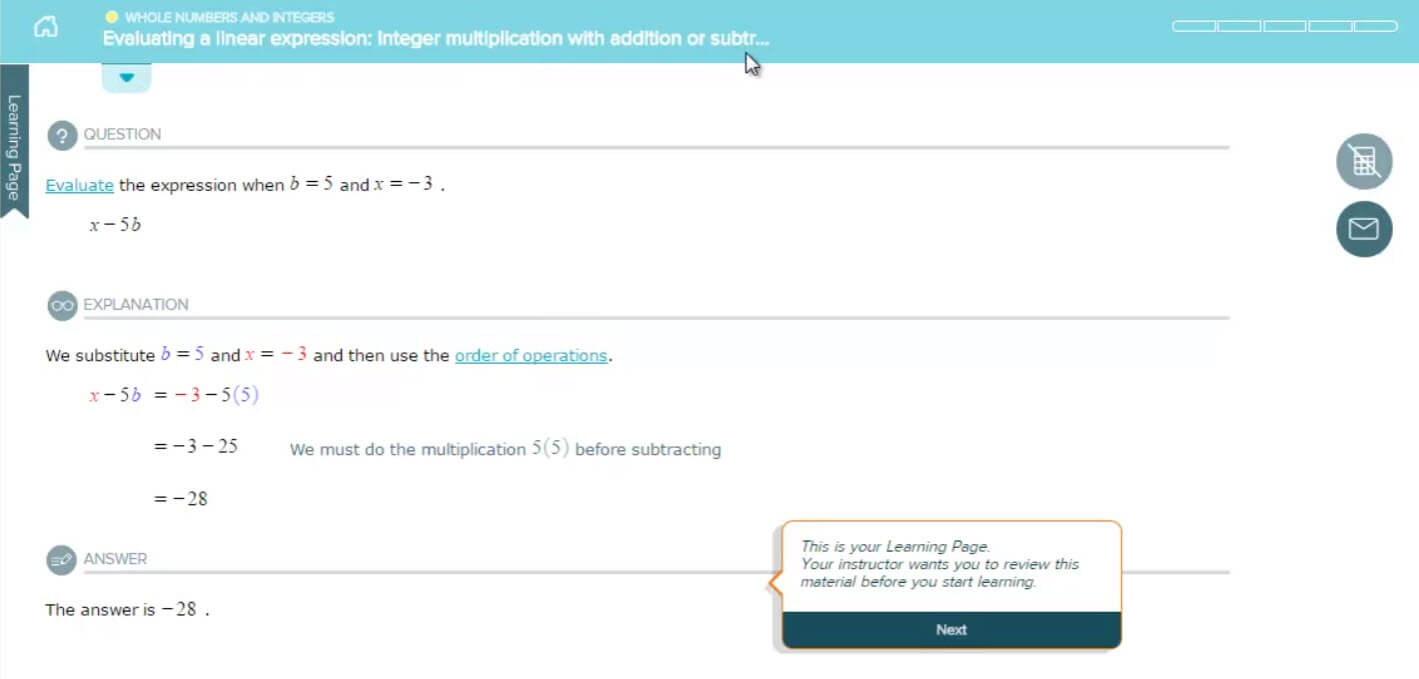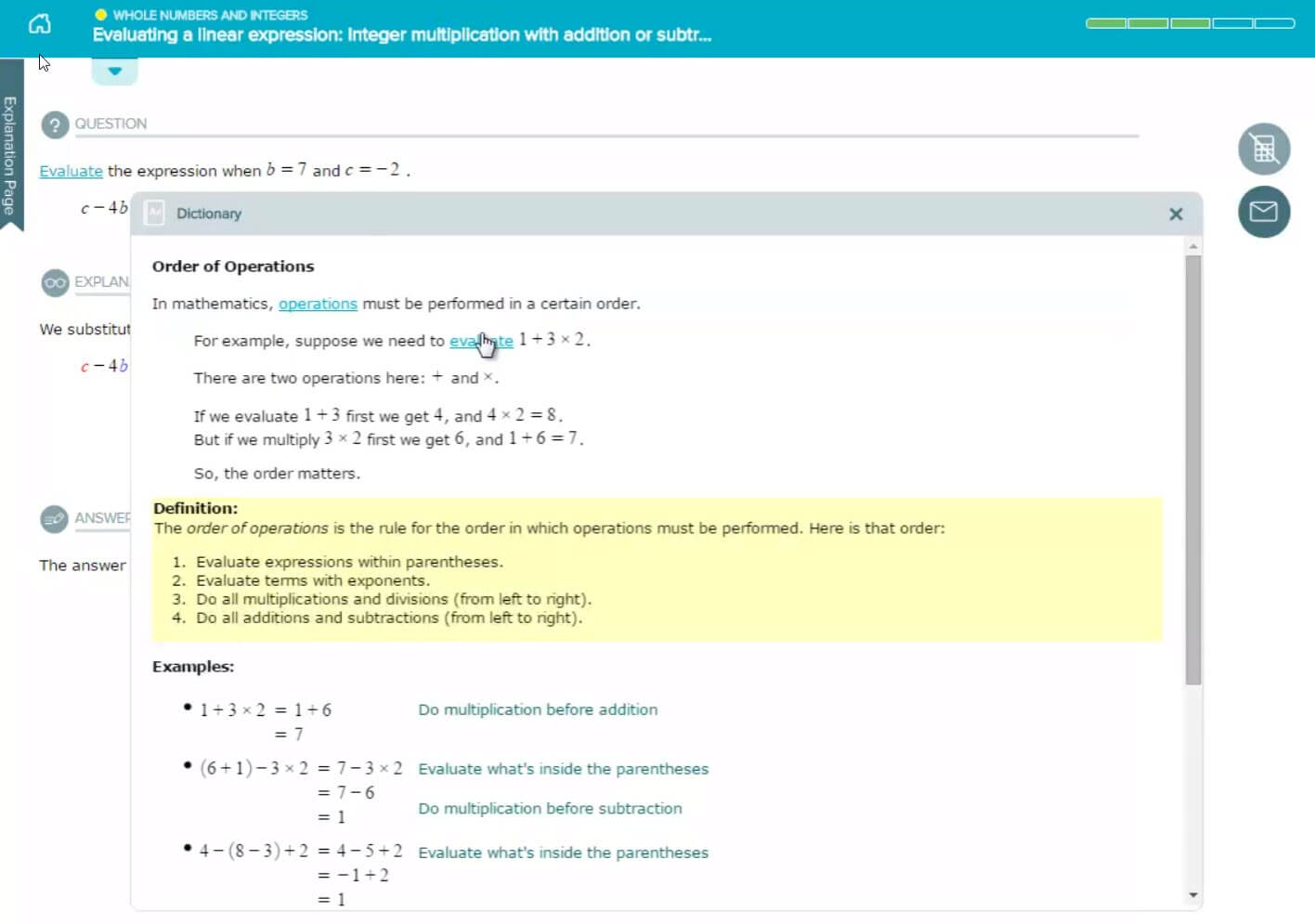 How to implement AI in your teaching process?
Start with easy solutions


To get early results, start with fast and easy-to-apply solutions. Proven technology that can replace simple evaluative tools for formative testing can immediately provide teachers with extra time, making them interested in more holistic solutions.

Get expert eLearning software consulting


Today schools face a myriad of competing solutions, many of which promise much but deliver little. Understanding what is working and what is not is therefore critical.

Integrate AI into your existing eLearning infrastructure.


Districts and schools need to integrate new technologies with existing ones. Teachers should have the freedom and a strong voice in deciding which tools are working in the classroom and should be implemented districtwide. Technology companies, too, need to be better in including the voice of the teacher when guiding product development.
What's next?
During the past years, we have developed tens of complex eLearning apps/sites for clients who are looking for IT/development resources. Check out this case study as an example (Supplemental Education for K-12: Game-based eLearning Platform For Selling Math Training for Kids).
We would love to know whether you have high-priority business tasks which require IT/ development resources with eLearning industry experience?
We provide development of eLearning systems from scratch if the business needs are very specific (for example, require the utilization of interactive game-based learning, adaptive learning using AI, etc). If rational, we can use our own proprietary eLearning platform to cut costs.
Of course, we can digitize the hard-copy curriculum or any other material and migrate it to the e-learning platform.
We can also customize the legacy LMS to fit the evolving needs of your business or help you migrate your elearning content to a new platform.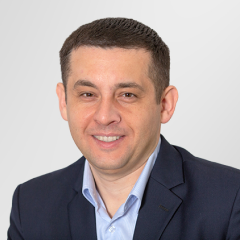 Written by
CTO / Department Head / Partner
I've been leading a department specializing in eLearning applications and Business Intelligence for 14 years.
Let's Talk Business
Do you have a software development project to implement? We have people to work on it. We will be glad to answer all your questions as well as estimate any project of yours. Use the form below to describe the project and we will get in touch with you within 1 business day.