In this article, we will take a look at some good reasons to launch an EdTech startup, suggest several uncommon, but useful best practices for that, and provide a number of examples of successful learning startups.
How Belitsoft Can Help
We have been on the eLearning market for more than 15 years and have helped launch a dozen successful startups. Here's what we can do for you:
Product development. If you have an idea and a business plan, we can provide the technical skill to make it an actual product and an actual business. You can either hire a dedicated team and manage it yourself, order a full-cycle product development, or anything in-between.
Consulting. Our consulting services can help you plan your gamification strategy, software architecture, monetization, and other facets of the new product.
Customization. Sometimes the most cost-effective option would be to take an existing open-source product and modify it to suit your needs. We can both recommend a suitable basis for customization and conduct the necessary changes.
Content development. Should you need eLearning content for your product, we can help. This includes anything from text-based lessons to interactive videos and learning games.
What is EdTech
This term describes all the software that is used to teach people, whether as a part of a blended learning environment or as a standalone experience. The first examples of it appeared before even the Internet was created. Now it is a thriving industry with the global EdTech market expecting to reach USD 341 billion in 2025.
Modern EdTech includes LMS', learning platforms, educational mobile apps, webinar services, authoring tools and more.
Reasons to Launch an EdTech Startup
The expanding market still has place for more ambitious companies willing to make the world a better place and make money in the process. Here's why you should start one.
1. EdTech is Important for Learners.
According to recent research, 72% of schools already use cloud collaboration tools, 57% assign their students mobile devices to use in class, and 48% provide online classes.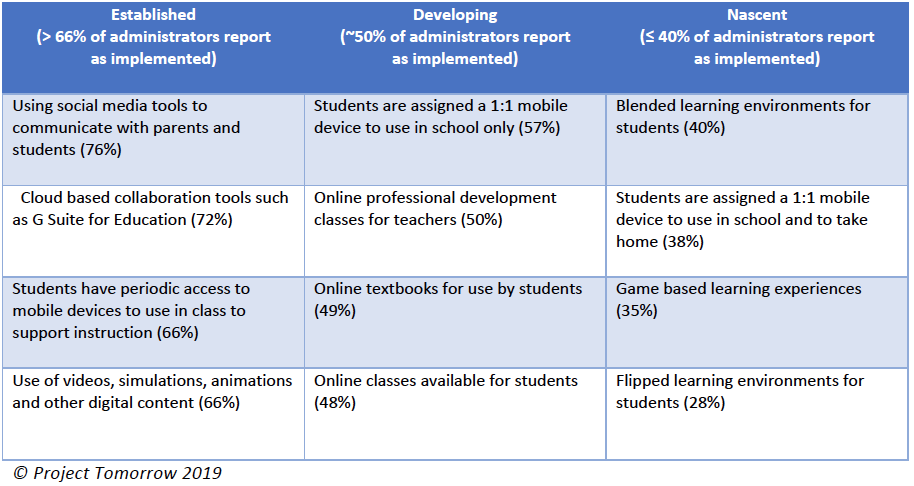 The trend continues in adult education as well, with top companies promoting the culture of life-long learning. Deloitte, Wal-Mart, PwC, and many others use eLearning tools to train their employees from their first day at work and throughout their whole career.
As there is a need for edtech solutions for both governmental and private organizations, your company can fill it.
2.The Market is Not Yet Saturated
The world is expected to spend a whopping USD 8 trillion on education by 2025. The USA is still among the top dogs in financing learning, but the leading positions are now occupied by Asian countries like China and India.
And yet digital education in the world remains severely underfunded with only 3% of funding going its way. Which means that the market is far from being saturated. If a company is determined enough, it can win its rightful place there. Angel.co, a startup platform, shows over 21,000 educational companies, an increase from 16,000 two years ago.
3. A Modern Startup Can Be Cheap
When the computers were large and their screens – small, programmers were rare and expensive. With the advent of open source and an increase in the number of reliable outsourcing companies, you can now have a piece of software built for a fraction of what it used to cost.
In addition, open-source solutions further decrease the expenses of building a new edtech product. Using them, the costs can go down by 20-50%.
4. There Are Many Unexplored Opportunities.
Gamification, while a hot topic in the eLearning circles, has been relatively underused in recent years. AR/VR is growing in popularity but remains mostly a gaming technology, despite the fact that education needs it more. Interactive videos help bridge the gap between the classic and the new learning formats.
Overall, there are many niches your nascent company can fill and many trending technologies that you can use to get ahead.
5. eLearning Is Attractive to the Investors
The venture capitalists consider EdTech an attractive place to invest their money.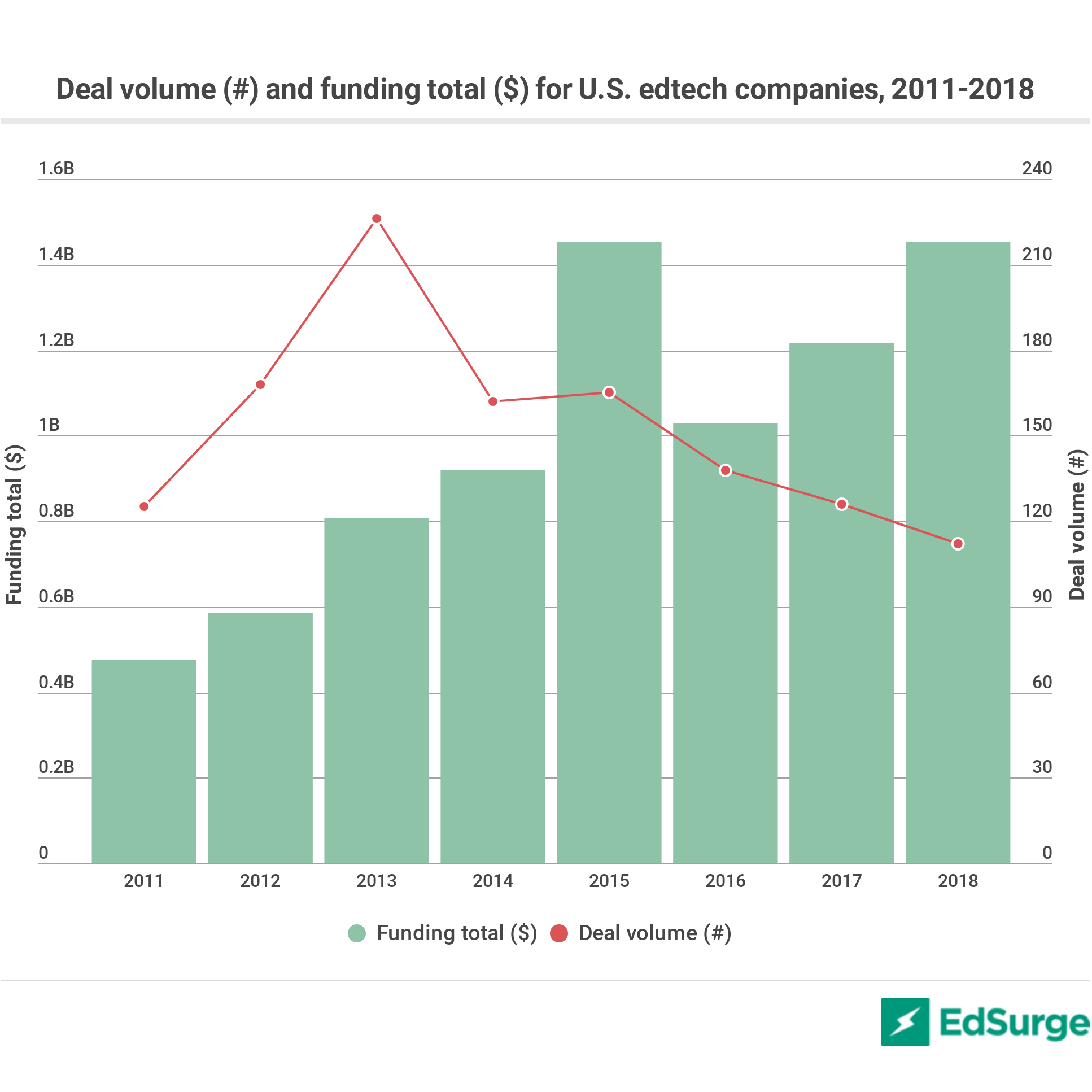 While the amount of investment grows, the number of deals is declining, which means the VCs are pickier about the startups they fund. Seeking assistance from an incubator or accelerator might be a good idea in these conditions.
How to Fund an EdTech Startup
How to start education startup? There are a number of ways to get money for the nascent eLearning company. None of them is easy, but each has something to offer.
1. Bootstrapping
Paying for the startup with your own money is risky, but gives you the ultimate control over all the decisions, as no one else has a stake in the business. However, getting the necessary amount can be problematic.
2. Loans
Almost every bank can lend you money to start your own business. But there are also state and governmental initiatives that can make getting funds a bit easier. You have to pay the loans back with interest even if the business fails, might have to provide collateral, and carry a personal litigation risk (if you default). But managing loans payment is straightforward (fixed monthly payments), the lender doesn't have any control over your business, and the interest payments can be deducted as expenses.
3. Investment
Investors can give you money in exchange for a stake in your company - if they find your idea viable, that is. If you get investor funding, you might also get mentoring, networking, and other help (especially in case of accelerators), repayment is more flexible, and if the startup has to close, you don't have to give the investment money back.
4. Grants
As education is something that is considered to make the world a better place, there are organizations that support educational initiatives. There are also general-purpose grants that are available to the businesses regardless of the industry. You don't have to pay the grants back, however, your business needs to fit the specific grant's requirements.
5. Crowdfunding
Since 2016, crowdfunding equity has surpassed the investment one. Under this model a large number of people contribute relatively small sums in exchange for a gift or a non-monetary bonus once the product or service is live.
Crowdfunding allows you to remain in control of your business, great for pitching niche ideas, and can bring you money in a matter of a month. However, you need to invest in marketing to attract donors, must have a clear proposition, and if the crowd doesn't pledge enough funds, you get nothing.
EdTech Startup Best Practices
Experts suggest following these recommendations to increase your chances of success.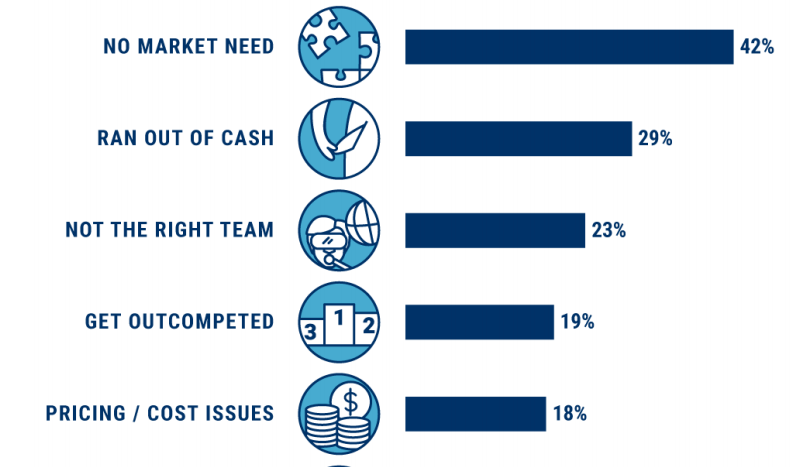 Top reasons for startup failure according to CBS Insights
1. Clear Business Model/Monetization Strategy
An initiative to make the world a better place is laudable, but a startup is a business first and foremost. So before you even write the first line of code think about what problem will your product actually solve and how will it bring you money.
This includes knowing your target audience and its preferences, planning the monetization strategy, measuring the impact your product is expected to make and taking steps to address the risks. These measures will help you present a solid case before the investors (should you need them) and will guide you as your product goes live.
Note that in EdTech the "customer" (person/organization who pays for the product) and "consumer" (person who uses the product) are often two different entities. Your marketing strategy should clearly define who is who to properly target them.
2. Start With an MVP
This is true for pretty much any startup and doubly so for a new eLearning company. MVP stands for "Minimum Viable Product" and allows you to go to market quicker while risking less money in the process.
The goal of an MVP is to choose the most valuable features, the ones that will solve the problem you are addressing and differentiate you from the competitors, and launch them first. On the one hand, this gives you a chance to test your ideas in an actual market. On the other - if they prove to be less stellar than you expected, you won't lose as much as you would have with all the bells and whistles included.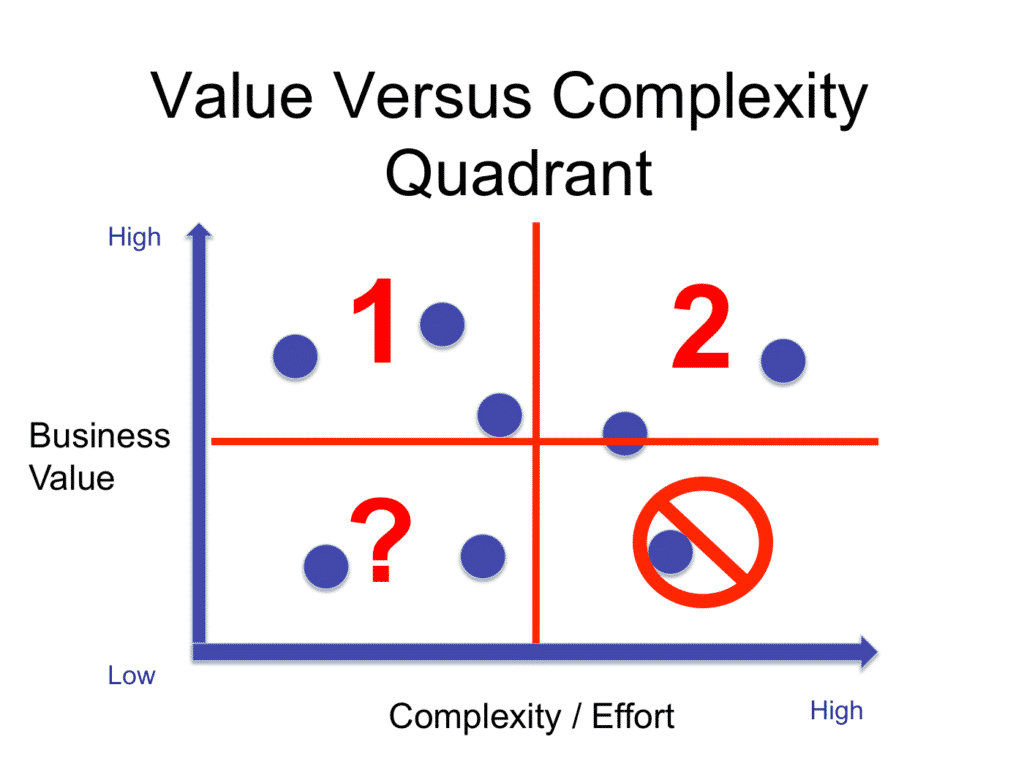 Value vs Complexity Quadrant - one of the methods for choosing MVP features. Source
For a more detailed view of an MVP approach and a guide on how to choose the necessary features, see our article.
3. Pay Attention to Retention
In eLearning getting customers is relatively simple, the hard part is keeping them active. So think about how you will keep the retention metrics up.
For example, you can gamify your product to increase the users' motivation to learn. Or make it very effective at teaching a useful skill. Or even both. The key idea is to ensure that people come to you over and over.
4. Watch Out for the Differences in Priorities
This risk is rather sneaky, though it becomes obvious when pointed out. Your company and your users might have different and even opposite priorities. For example, you might want a learner to stay on your app for as long as possible, but the learner themselves wants to get the needed information ASAP.
Gaps like this should be identified and addressed early, otherwise, you might find yourself in a position where the mistakes can't be fixed anymore.
Why EdTech Startups Fail
Education is a niche that has quite a lot of differences from the "mainstream" startup scene. These differences are often the reasons why seemingly good businesses don't succeed.
inBloom
This startup was poised to create a breakthrough in education. It had everything: ambitious ideas (a centralized platform for curricula, data sharing, and learning apps), USD 100 million in funding from the Gates foundation, political support in several American states.
However, it closed just a year after the launch. So what went wrong?
Personal Data Use
While this is mostly a case of "wrong time, wrong place", it is worth mentioning to illustrate the existing risk.
inBloom's launch coincided with a number of scandals related to online privacy: Edward Snowden's reveal of the NSA spying program, the breach of 40 million customer accounts in Target, and a slew of others. The trust towards the technology initiatives and Bill Gates personally went down, and it became a major obstacle preventing the acceptance of inBloom by the teachers.
SharpScholar
When this startup announced its closure, it came as a shock: the company enjoyed positive media coverage, was featured on Dragon's Den (Canadian equivalent of the Shark Tank show), and had about 5,000 university students as users.
Jawwad Siddiqui, one of the founders, listed a few reasons that caused his company's downfall.
Too many layers of approval
A teacher can't just pick and choose their own tools - they have to keep in mind the needs and requirements of students, school administration, district school board - all the way up to the government.
SharpScholar depended on approval from the students and admins, which made life more complicated for the teachers, who were unwilling to use this tool as a result.
"Free lunch" mentality
The abundance of free services (e.g. Facebook and Snapchat) caused people to expect software to be provided to them at no charge. Giants like Microsoft and Google didn't make things any easier by offering free or discounted educational tools, even though teaching is not the core business for them. So the target users didn't want to pay for SharpScholar as well.
Tutorspree
An "AirBnB for tutors", as the company positioned itself, graduated from the prestigious Y Combinator, received about USD 1.8 million in funding, and had over 7000 teachers on its platform, but still shut down.
The tutoring market itself is complicated: after one starts working with the student, there is nothing stopping them from cutting out the middleman at all. But this wasn't the reason for the startup's closure, nor was money - the founders have even returned some of the investment they were given.
Founders gave up
The first reason was opportunity cost.Tutorspree was earning some money, but it was way too little to be worth the efforts the owners had to make to keep the business afloat. So they decided to throw in the towel and focus on something else.
Too reliant on Google traffic
The company was extremely reliant on the visitors that Google search brought them. It proved a major risk, as the changes in the algorithm caused disruption in the Tutorspree's workflow.
Successful EdTech Startup Examples
Learn from those who have prevailed.
USA
Coursera
Coursera is one of the top MOOC (Massive Open Online Course) platforms.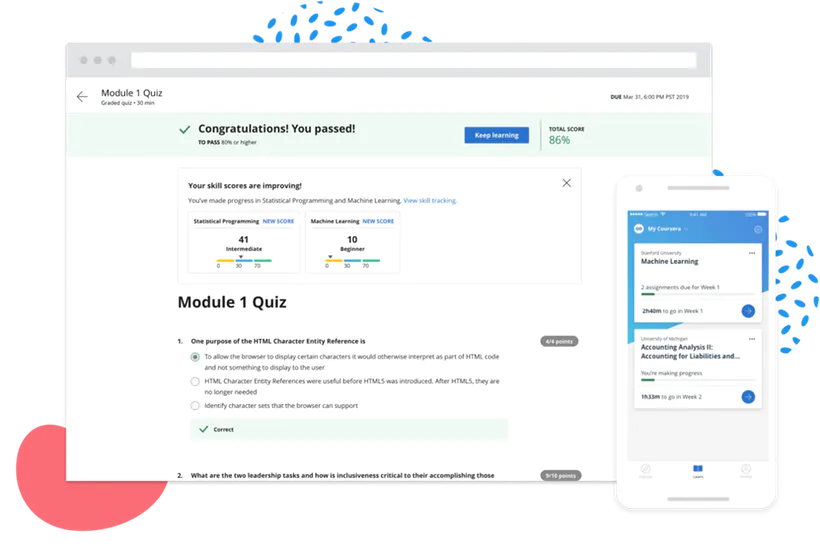 Coursera
It has partnered with over 190 major educational institutions to deliver quality educational content to anywhere in the world, as long as there is access to the Internet. Besides getting knowledge and learning useful skills, through this platform a user can receive a certificate or even a valid diploma.
Coursera has secured over USD 145 million in funding and is steadily growing in popularity.
Skillshare
Skillshare is a platform that focuses on educational videos.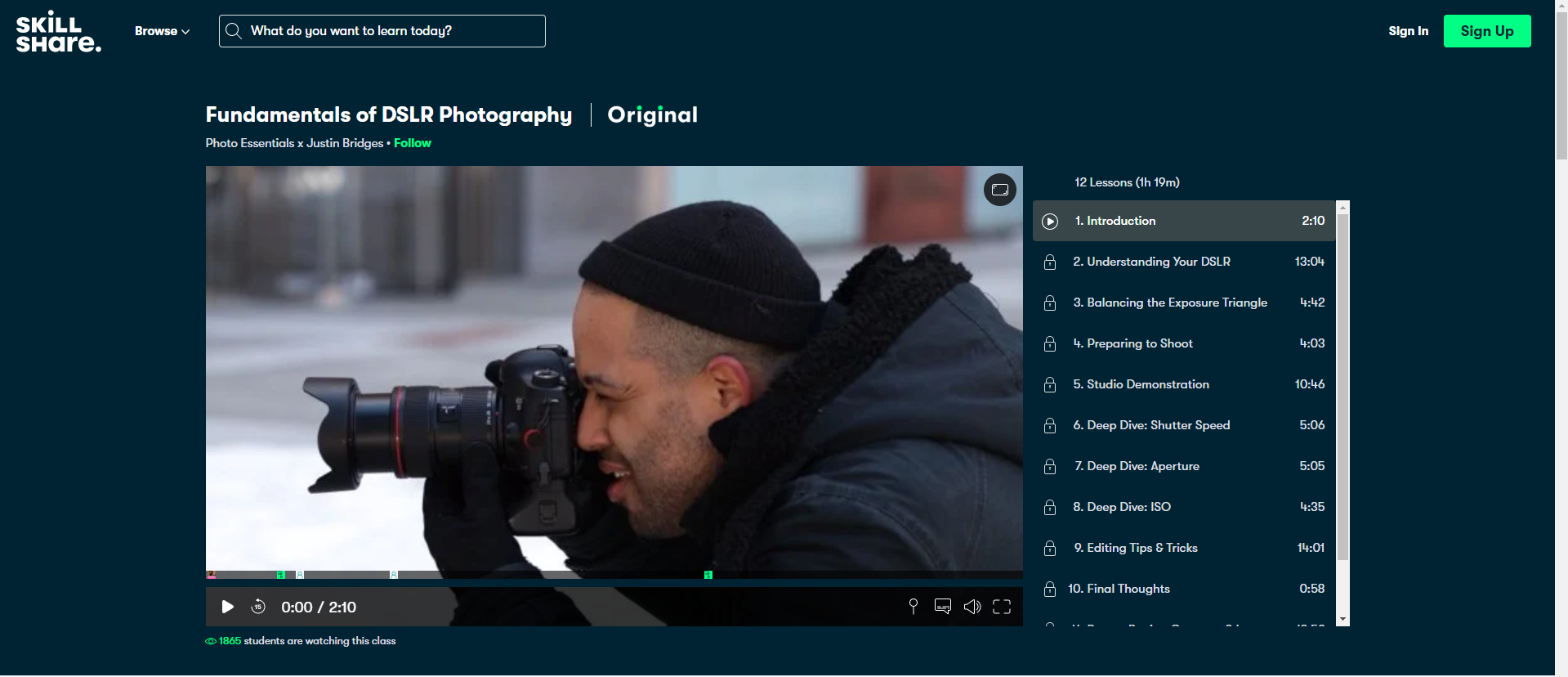 Skillshare
The company now has over 2 million students and has received more than USD 50 million in funding.
Europe
Ticken
Ticken is a gamified touch-typing course that started in the Dutch market but has since added English, German, and French versions.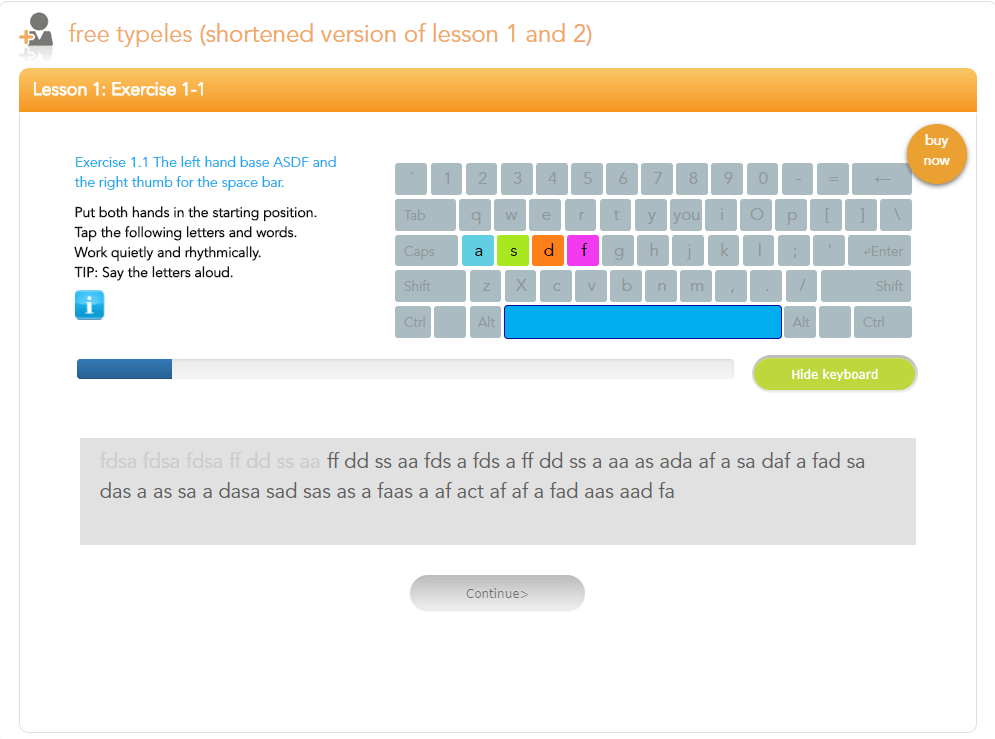 Ticken
To date, more than 100.000 people have completed this course and improved their typing speed. It has won a prestigious Thuiswinkel Starters Award and admiration of both users and critics.
See the relevant case study to learn more.
Amboss
A startup that unites healthcare and education, Amboss is a Berlin-based company that targets medical students. It started as an app that helps users study "smarter, not harder", but is aiming to become a major knowledge platform used by both doctors in training and on the job.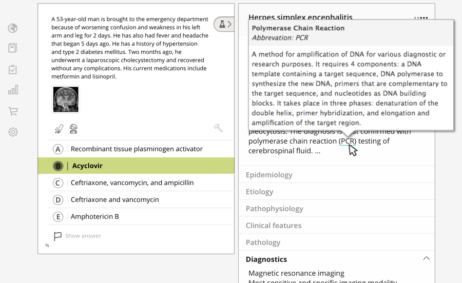 Amboss
The app reduces the average research time needed for doctors to make a clinical decision from 30 minutes to 30 seconds. And the company has received funding from Target Global, Cherry Ventures, Wellington Partners and Holtzbrinck Digital.
UK
Kano
Kano is a London-based startup that teaches kids computer science.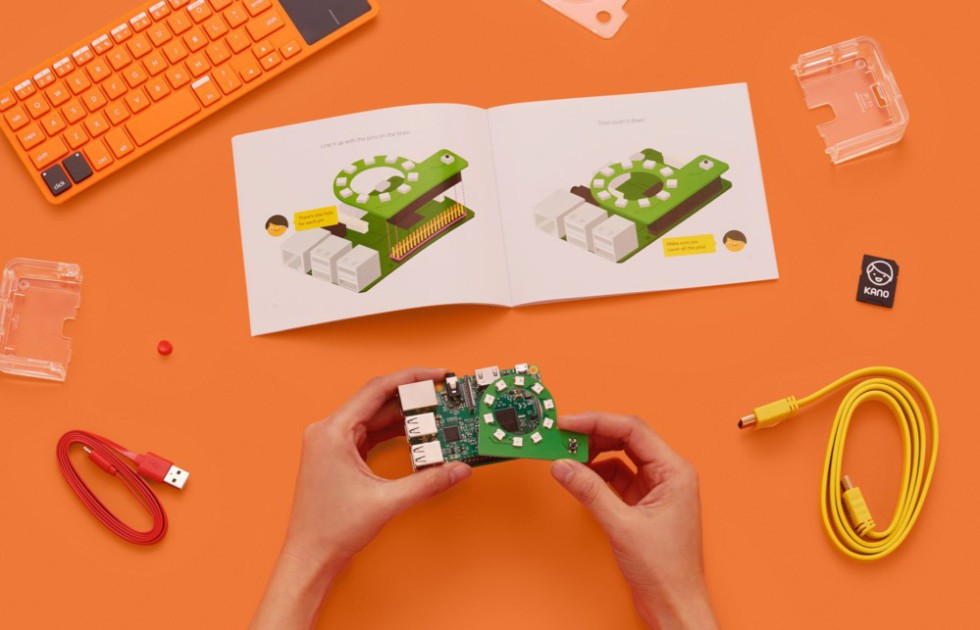 Kano computer. Source
This company sells both hardware kits and software classes, making it a one-stop place to learn about computers. They have received USD 44.5 million in funding.
Memrise
Memrise is a British language platform that uses spaced repetition to improve learning outcomes.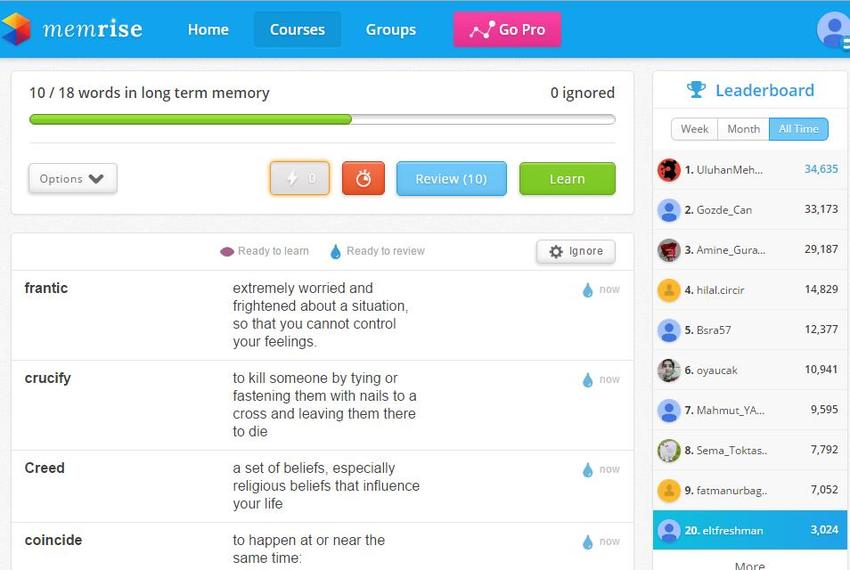 Memrise. Source
It has won a number of awards and has been profitable since 2016. To date it has over 35 million registered users.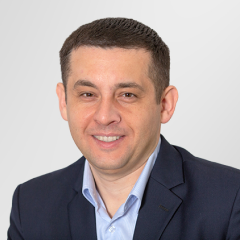 Written by
CTO / Department Head / Partner
Recommended posts
Belitsoft Blog for Entrepreneurs