In this article, we will explain what a learning platform is, which popular options are out there, and which alternatives exist for placing your eLearning course.
How Belitsoft Can Help
Need assistance with launching your course? This is what we can do for you:
Content development. We can prepare any kind of learning content: diagrams, videos, educational games, etc. Just let us know what you need.
Ready-made LMS. We have an LMS that we've been supporting and updating for over a decade. If you need to start quickly, this is your best bet.
LMS customization. We can adapt an open-source LMS to fit your needs - from custom branding to new and unique features.
Turnkey course development. We have experience in making and launching successful standalone online courses. This includes a driving theory course, touch-typing lessons, exams preparation, and others. Our eLearning software development expertise will ensure the technical implementation is aligned with your course objectives.
What is a Learning Platform
A learning platform, while similar to an LMS, is a wider term. Just like an operating system provides a basis for the other applications to run on, a learning platform does this for courses, games, and the like.
There are several telltale features of a learning platform:
SaaS model. It should be accessible via the internet and support many simultaneous users.
Interoperability. The whole point of a learning platform is to seamlessly work with multiple applications.
Social learning. The software of this kind promotes communication between learners to share knowledge and increase motivation.
Self-guided learning. Learning platforms support user-generated content and allow learners to discover new materials on their own.
There is a wide variety of options available, which is both a blessing and a curse. On the one hand, you can choose the one that fits you best. On the other, having so many things to choose from can be overwhelming. We will give you some guidance.
Specialized Learning Platforms
Services like Thinkific, Teachable, or Learnworlds allow you to conveniently create, market, and sell your courses. They are a relatively simple solution, as these platforms handle much of the technical overhead you might have. Moreover, they allow you to start making and selling the courses quickly and at relatively low upfront costs.
However, they have inherent disadvantages. Platforms like these are limited in their feature set. In addition, having your course on a third-party service makes you affected if the platform owners decide to change their policies.
Thinkific
This platform has been on the market since 2012 and prides itself on providing good branding options, solid userbase, and ease of use.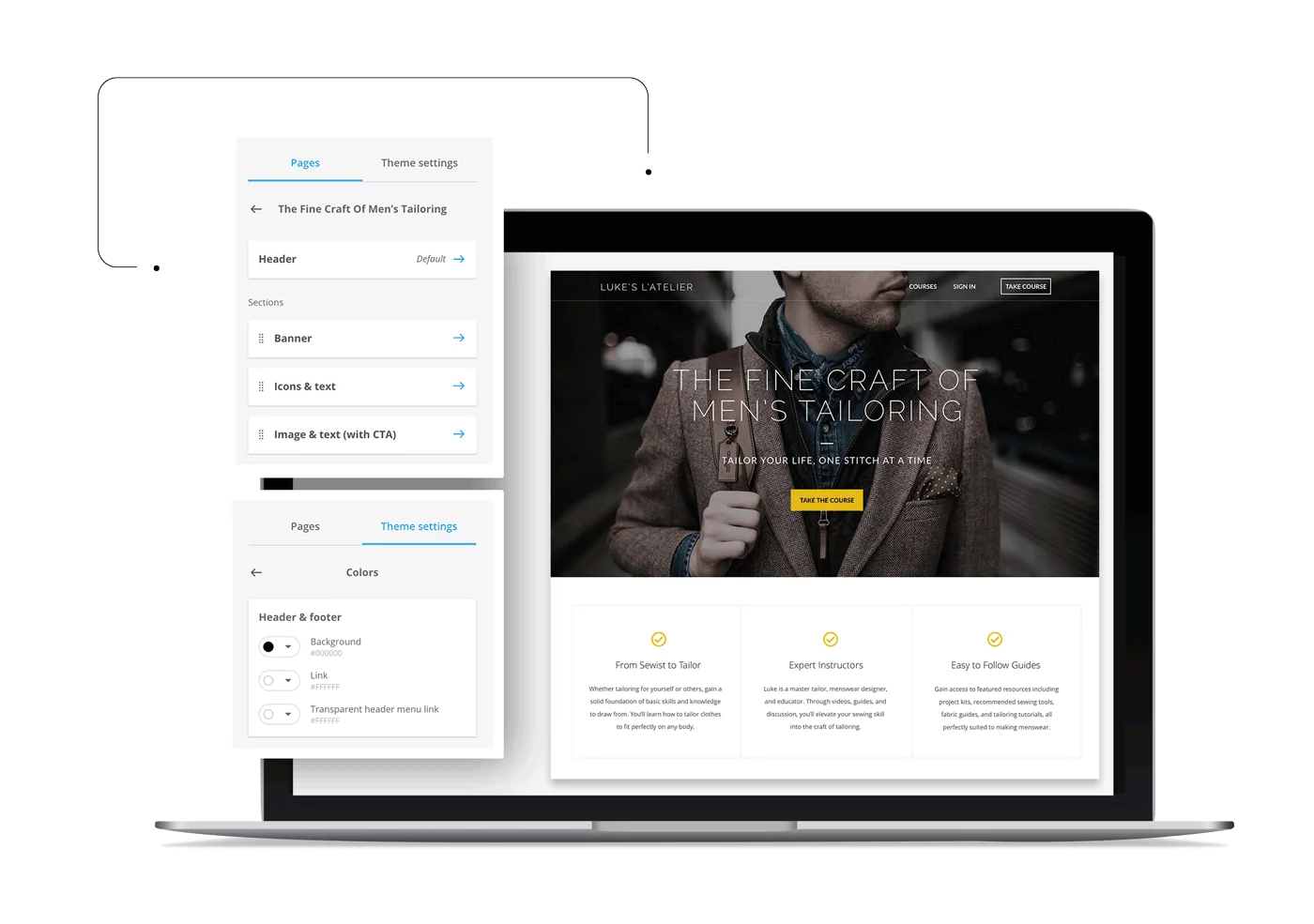 Thinkific. Source
Here's what the users like about it:
Newbie-friendly. "For a newbie like me, I began setting things up months ago while I was working on my course. As I completed it, I began uploading the lectures and made some changes to my text and landing page and other info. Easy to make it your own. I am happy with how professional it all looks. Now I will get busy with the marketing end and Thinkific can help with info about that too!"
Good user interface. "User and admin interfaces are easy to use and very intuitive. I feel like it's much better than Teachable or Kajabi in terms of UI. Also very easy to design your curriculum and draft your courses."
All-in-one. "I liked that you could design the access portal, the courses, and the payment methods all in 1 interface without any needs for additional products. I particularly enjoy how easy it is to set the courses up if you have your curriculum designed."
Branding. "Better yet, I LIKE how it looks to the user. I LIKE how the site can look like mine -- not another platform. It does look different, but MY site name is on top, visible, so users know where they are immediately."
Some reviews, however, were less favorable:
Bad customer service. "While they are friendly and say they hope you are having a nice day, they do not answer questions (or apparently read email chains). There is no support for European customers I fed this back to them when I first signed up around 2 years ago and nothing has changed."
Video issues. "Uploading video content is limited to size and file type. A few times certain videos would not play or only play a few minutes and crash."
Underwhelming analytics. "Reporting leaves much to be desired - best count on using Zapier to pull data into a 3rd party for analyzing user progress and completion rates. It's also frustrating that I have to wait for some reports to be emailed to me after requesting them."
Teachable
Teachable was launched in 2014 and has enjoyed steady growth. To date, it has served over 83.000 instructors and more than 23 million students.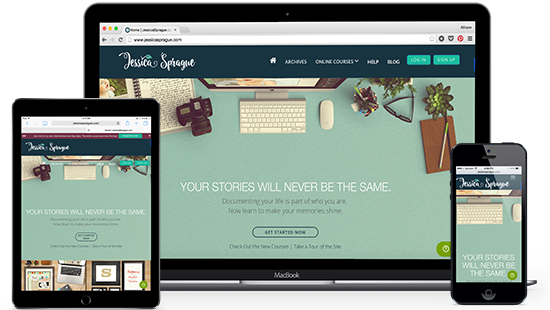 Teachable. Source
Among the positive aspects that the users mentioned were:
Integrations. "First of all, you get a lot of options to integrate with 3rd party software which is great since you don't have to start from scratch in some aspects."
Streamlined payments. "I found that building a sales page was not difficult and sending people to the sales page with discount coupons was a smooth process. Payments were collected and paid out promptly at the end of the month (for my plan)."
Easy to use. "My favourite thing about Teachable is it 'just works' out of the box. Most of its functionality is intuitive and it doesn't try to add a million features that most people won't use. It's a software tool that knows what it is and who it's for. It makes it very easy to make a good looking site and get a course up for sale."
Still, not all is sunshine and roses:
Built-in email troubles. "I have experienced serious problems with their built-in email application. Since this is the primary way teachers communicate with students, it should be a priority for them. There were days when it wasn't working when I needed to send links to live classes and webinars. It's difficult to customize "Welcome" emails and there's no way to schedule sends or save drafts."
Payout delays. "The timing of payments is in the USA which means users in other countries need to wait for the USA opening hours to get support. In a company such as this, you would expect 24/7 international support online at least. Money is not paid regularly and you can be waiting for months to receive the money from your courses. Not worth it at all of this income is important to you!"
No built-in contact form. "No built-in contact form capabilities and I don't know that you could code your own (if you're tech-savvy enough), so that leaves you with a cheesy free embed form that will have someone else's branding on it, or paying at least $10 a month for a white-labeled contact form."
Poor mobile app. "The mobile app is non-functional. Try to do the same things you do on a browser using the same interface and you'll probably uninstall the app as I did. It just doesn't work."
Learnworlds
Learnworlds is a cloud-based eLearning platform that positions itself as a one-stop solution for all the user's course-related needs.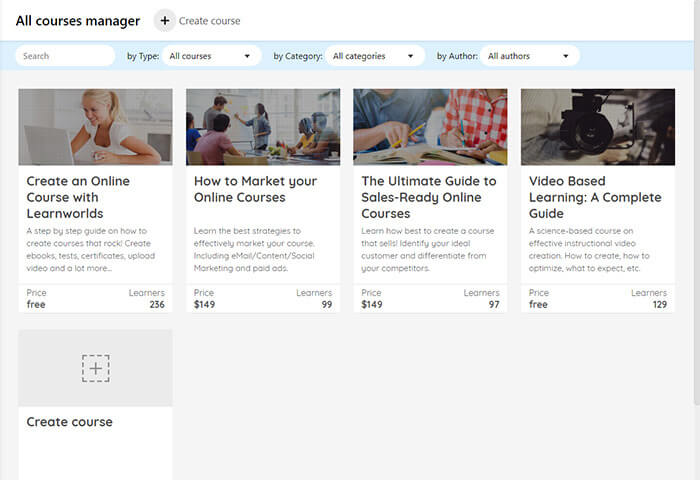 Learnworlds. Source
The users praise it for:
Understanding the pros. "My courses are serious investigations to make a sizable income. LearnWorlds has so many professionals on staff that they understood that concept and are helping me to attract those who need CPD credits as an ESL teacher or a respectable career as an English Tutor in as little as a week."
Easy to use. "It is very easy to use, flexible and intuitive. The value/price equation is excellent. The app allows you to grow with it. It is very powerful and has many extras that most elearning platforms don't have, like the interactive videos app included with the subscription."
Good support. "Lots of articles explaining how to use and make the best of your school and you can always reach out for support and they are very responsive."
However, it has certain flaws:
Lackluster gamification. "The platform offers gamification but it is not completely developed so it is not very useful. However, they stated it is in the process of being improved."
Limited reporting. "There is no overview of student progress and activity. If you need to know when a course was completed you have to search through the activity log. So far the integration options are also very limited."
Hard to manage uploads. "I wish the uploading system had the option to organize your files in folders. I use a lot of images in my academy and it can become hard to find what you're looking for after a certain number of uploads."
Self-Hosted LMS
Another option for getting your course online is hosting it yourself. You need to pick a suitable self-hosted LMS and a reliable hosting provider.
The advantages of this approach are:
More control. There are no third-party policies and limitations. You are the owner of both the content and the platform it is on, so your word is the law.
More customization. While the platforms allow a certain degree of branding, with your own LMS there are far more options. In addition, the LMS' can do many things that the boxed platforms can't, like quick content uploads with SCORM.
Better long-term value. Having your own LMS and hosting is cheaper in the long run than paying for a license over and over. This is especially true in case your course is feature-rich and requires an expensive subscription plan.
Blended learning. Self-hosted LMS' can function in both wholly online and blended environments. If your course contains practical exercises that are better guided in person, this is a better option.
Still, there are certain drawbacks of this approach:
Technical overhead. Your own system gives you more control, but also more responsibility. Keeping it accessible and functional is your job now, which can require technical skills or keeping IT-talent on retainer.
Higher upfront costs. Customizing an existing LMS takes time and money. The expenditure of both is higher than just slapping your logo on a template and changing colors to fit your brand.
Turnkey Solution
The third option is creating an eLearning platform from scratch. While it can be based on an existing LMS, it is reworked enough to be unrecognizable.
This approach is the best fit for unique courses that use a methodology that is not supported by the major platforms.
The benefits of custom learning courses are:
Feature freedom. Depending on your needs and your budget, your turnkey platform can have any features you need. This includes both learning functions (e.g. unique quiz types or exercises) and business-related ones (analytics, payment, etc.).
Flexible pricing. A custom course could be a well-disguised LMS. Using the premade features will save a lot of time and money while still giving you something unique as a result.
Total control. In this case, the only limitations your course can have are technical and financial ones. Everything will work exactly how you want it, and the information you receive is yours to use however you want.
Best long-term value. There are no license costs to pay in this case, so once you've recovered the initial investment, the course will bring profit for years to come.
There are a few things that can give you pause, however:
High upfront costs. Building a new eLearning platform from the ground up or extensive customization of an existing system requires technical know-how and skill. Such talent can be expensive.
Longer time-to-market. With a ready-made platform, you can start making courses right away. A custom one requires time to be designed, developed, and tested.
Conclusion
If your course is structurally simple, doesn't need advanced authoring tools to develop, and has to be launched ASAP, an existing eLearning platform is your best bet.
If you want to strike a balance between flexibility, control, and costs, you should choose a self-hosted LMS.
If your course needs extensive preparation, uses a unique teaching approach, or requires uncommon features to reach peak efficiency, you should go for custom development.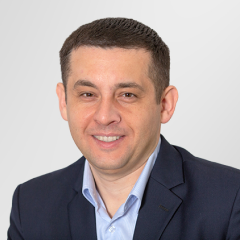 Written by
Chief Innovation Officer / Partner
Recommended posts
Belitsoft Blog for Entrepreneurs