What do you and your significant other have for a hobby? Pottery, sports, romantic walks under the moon? Hardcore couples work at personalized education! This is by no mean a call to quitting your favorite activities or change your usual habits. This is only a try to describe how Bill and Melinda Gates together with Priscilla Chan and Mark Zuckerberg "roll". We offer a detailed look at their activities for personalized e-learning development in 2018.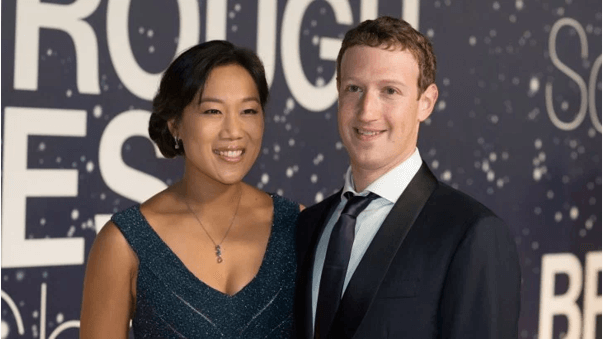 Source: pixabay.com
Both couples do a lot in education, among other charity directions. Personalized Education, to be precise. Things get real when money talks, and with great investments personalization of education becomes one of the major trends.
This is the article about personalization in E-Learning. We are going to define the popular term and compare it to the traditional education methods in efficiency with the help of studies.
We will also discuss the likeliness of revolution in digital education. As Zuckerberg is involved in building an e-Learning platform for personalization of education, it might seem the revolution is coming. It is nowhere near though (damn, spoilers).
We'll discuss difficulties Chan-Zuckerberg Initiative (CZI) faces with spreading personalized education. Then we will tell a couple of words about their fellow philanthropists Bill and Melinda foundation.
In the end, we will have a look at the best software that has relations to personalized learning.
Let's start with the basics, though.
What Does This Fancy Term "Personalized Learning" Stand For?
There are plenty of definitions of "personalized learning". As we have mentioned Bill and Melinda Foundation earlier, it makes sense to have a look at what they mean by this term.:
Personalized learning seeks to accelerate student learning by tailoring the instructional environment — what, when, how, and where students learn — to address the individual needs skills and interests of each student.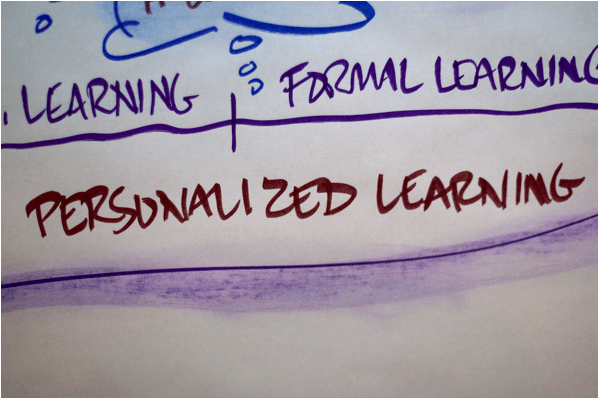 Source: flickr.com
Students are in command of their learning process and are able to build meaningful connections with teachers and each other.
It is oftentimes called differentiated, individualized, adaptive, blended, competency-based learning as well. All of these terms are closely connected with personalized learning, none of them is an interchangeable one.
Instead of speculating on the shades of meanings, let's figure out how the personalized learning look like while being implied. While teaching plans vary vastly depending on learners and their goals, the process pretty much stays similar:
Learners are involved in a tailored learning experience. The process is under the control of the teacher. Learners might be united in small groups or bigger classes. In most cases, they work individually. All this is possible in the digital space as well.
Performance of each learner is measured. That is where the technology comes strong. Digitally, learners progress can be controlled and measured with better precision and in real time
Learner's performance data is assessed. The criteria for assessment might vary depending on the standards of education and personal objectives of the learner.
Learning experiences are personalized. Personalization is made for each learner based on performance data. Teacher, or a personalized learning system (technology is here), sometimes both do that.
Performance of each learner is re-measured. After the personalization being done, the teacher (or the system) measure the performance, adjusts the course, and the circle repeats.
We should notice that each of the elements of the process can be done without digital help. However, technologies (modern e-Learning platforms) provide extra scalability and comfort. The data on performance is collected more accurately, and this is really the field where technology is helpful and has a great potential.
Why Mark Zuckerberg Is So Obsessed With Personalized Education
'Personalized learning, curing disease, connecting people and building strong communities.'
Those are major directions for charity activity of Priscilla Chan and Mark Zuckerberg
The couple has announced the donation of 99 percent of their Facebook shares in their statement back in 2015.
Facebook founder and his spouse express their will to make the world a better place for [their] children in this video and other sources.
One of these sources is an open letter to their daughter. The letter expresses high expectations from the new beginning, with the following: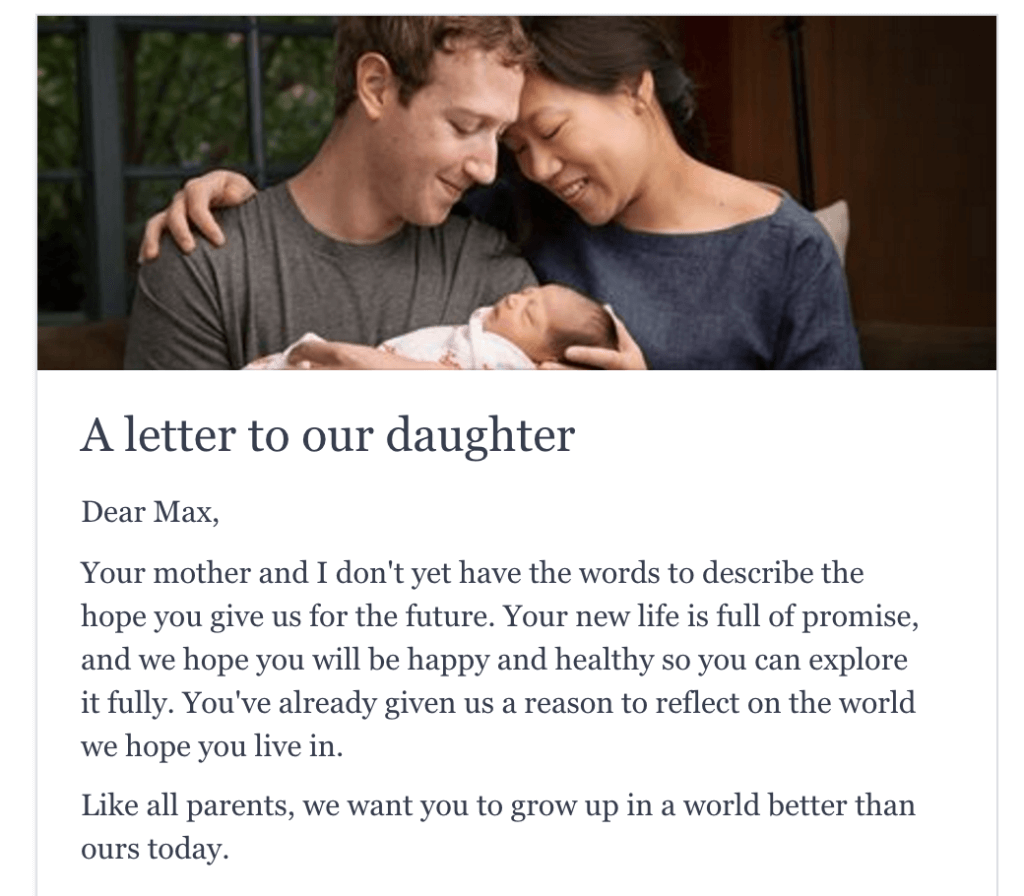 Source: facebook.com
'Not only do students perform better on tests, but they gain the skills and confidence to learn anything they want.'
Sounds inspiring? Well, to some extent, yes.
There are some other words of Zuckerberg in his interview to Education Week:
'We don't know for certain that it's going to work... You just have to do the things you believe in and make sure they get a shot.'
You wouldn't want to roll the dice on the future of your children though, would you? If there is no scientific proof of personalized learning efficiency, what's the point in "believing" in it?
At least on paper, things look logical and promising. Personalized-learning strategies need to implement four [central] models:
Learner Profiles (record of goals, needs, and motivations for each learner)
Personal Learning Paths (should wide variability in content approaches)
Competency-Based Progressions (students' evaluation systems)
Flexible learning environments (for schools to be able to adapt)
Learner profiles are subject of protest of many parents in Summit Public Schools. Facebook suffered hard from its privacy policy violations, and now it's founder gets the info of K-12 students. We'll speak of it a little bit later.
Chan and Zuckerberg hope that their approach will be successful. Their hopes and beliefs have some scientific background. Stanford professor Carol Dweck thinks that children that have "growth mindset" are more likely to succeed.
Personalized learning definitely helps school students forming such a mindset.
There is an opposing point of view by Sarah Reckhow, who studies education philanthropy at Michigan State University. She advocates that theory mentioned in some research is hard to be realized in practice.
Last time we've seen a clash between Stanford and Michigan State University this hard was at the football field in 2014 Rose Bowl. It was 24-20 MSU comeback victory. We've got no scoreboard here, and the occurred events take more time to make any conclusions.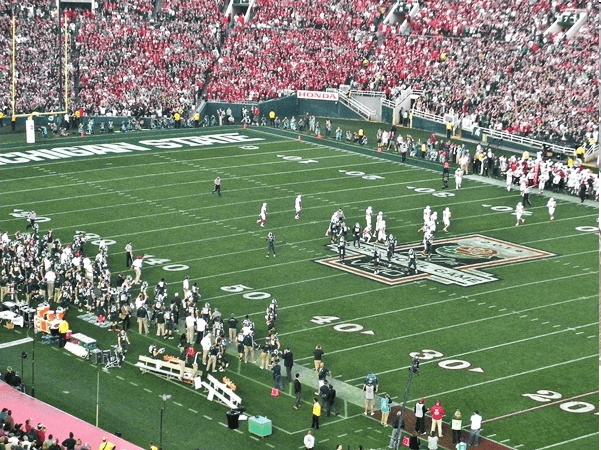 Source: wikipedia.org
For now, let's have a look at skeptic's' point of view closer.
Zuckerberg (Here - Personalization Education Model) Skeptic Might Have a Point
Top-3 issues with Personalized Education by CZI:
Possible difficulties in implementation
Lack of evidence of its efficiency
Worries about privacy
Firstly, there are difficulties with teachers getting acquainted with personalized learning software. In many cases, tech assistance is needed and tutors have absolutely no places for getting it from.
That resembles a scene in "13 Reasons Why" Netflix series when replacement teacher is trying to turn on DVD film but fails to do so.
"Who is good with tech?" she asks the students, just as was predicted by protagonists students at the scene.
While with all these 45 billion that Chan and Zuckerberg are giving away to charity, Summit Schools get nice funding, teachers often remain underpaid in reality. So don't expect fast acceptance of the program everywhere.
Leonie Haimson, co-chairman at Parent Coalition for Student Privacy, said the following to the TIME magazine:
"There is no good evidence that online or blended learning works to improve teaching or leads to real personalized learning. This is really depersonalized learning through machines".
This statement is hard to defend. There are no studies that would have shown 100% that personalized learning is beneficial. As human interaction in the classrooms of the school decreases, worries of parent grow.
The highest level of concern, though, is privacy.
"Fun" fact - the day CZI was announced, VTech Toys, an electronic toy company, suffered a breach of personal data of 6.3 million customers. Facebook had plenty of troubles with privacy on their own.
Facebook monetized users data. Now it has data of Summit School Students. No wonder, parents might be worried.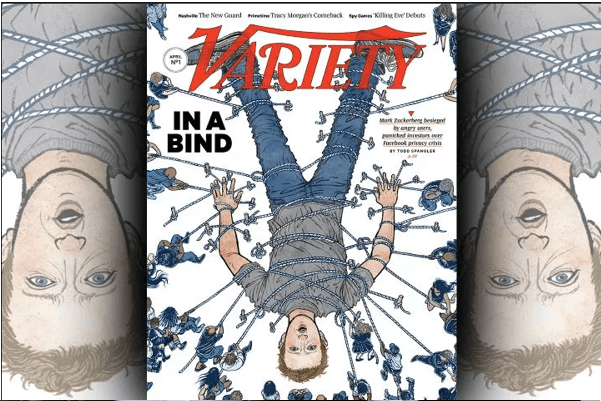 Variety Cover
Source: etcanada.com
Data listed in the platform supplied by Chan Zuckerberg Initiative includes (among everything else), the following:
Contact information (full name, email address, username, and password)
Course information including student work in applicable media and course progress;
Test scores, grades, and standardized test results;
Student record information such as attendance, suspension, and expulsions;
Outcome information (grade level, college admission test scores, college acceptance, etc.)
Times when people were happy to submit Zuckerberg their personal info are long gone, and rightfully so.
However, Mark and Priscilla aren't the only ones who work at personalized learning.
Bill and Melinda Gates Foundation - Other Giant Supporters of Personalized Learning
We've briefly mentioned Bill and Melinda Gates Foundation. They work in close communication with Chan and Zuckerberg. The capitals of two foundations sometimes get united to support personalized learning.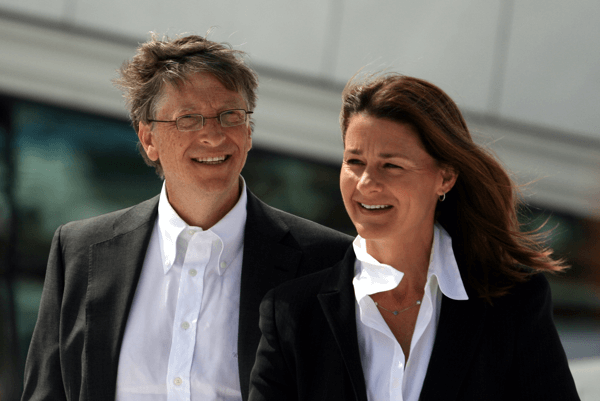 Source: wikipedia.org
One of the illustrations of such funding is the investment in New Profit, the venture philanthropy organization.
It is easy to speak of Bill and Melinda's involvement as they not only invest but also try to figure out whether the direction they've chosen for the investment is worth the try.
A non-profit organization called Rand Corporation has prepared one of the most comprehensive studies dedicated to the efficiency of personalized learning.
According to the materials of the study, 11,000 across 62 schools where personalized learning was implied, achieved better results in math and reading in comparison with traditional school students.
This and other reports were made to identify the most promising features of personalized learning models.
Which Products Do These Initiatives Support for Education Personalization?
First of all, there is Summit Learning Platform. This is a useful tool developed by Facebook engineers who were dedicated to this particular goal.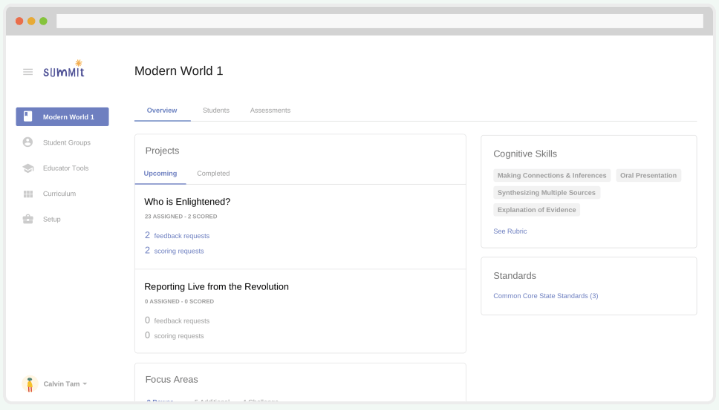 Source: summitlearning.org
Teachers are able to put into the comprehensive curriculum that they develop in the classrooms. Base curriculums correspond to the Common Core and include customizable content for completing different projects. Certainly, all the content is adaptable to students' needs.
With the help of the platform, teachers form a community of practice around personalized learning.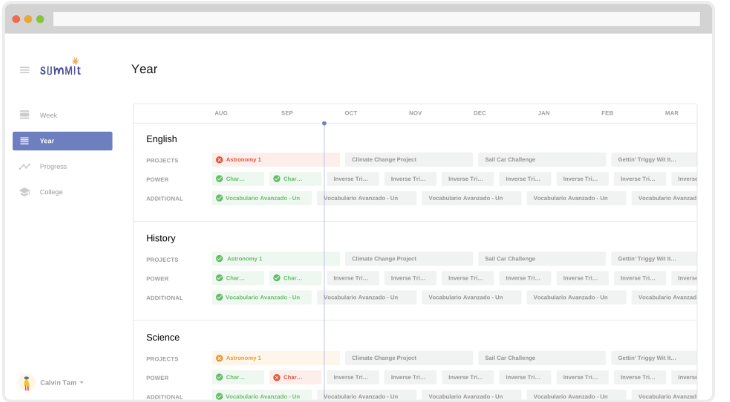 Source: summitlearning.org
Students are able to build up their tasks collected in one app for reaching the goal and plan to complete them accordingly. With the help of Summit Learning Platform, they are able to build and demonstrate their cognitive skills.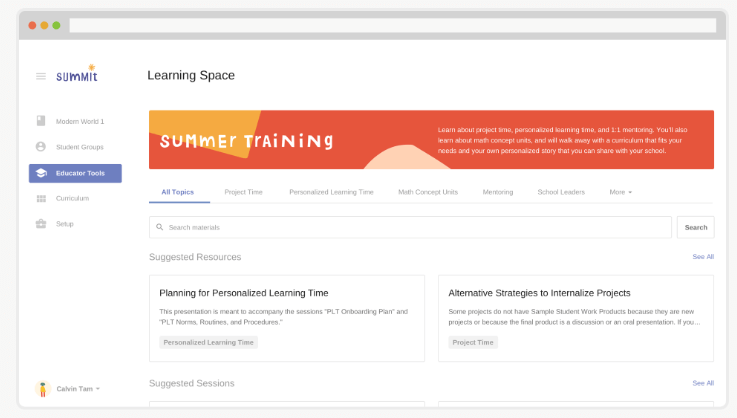 Source: summitlearning.org
Chan and Zuckerberg also support The College Board, software that provides college preparatory experiences like customized SAT practice, or AP computer science courses.
Certainly, there are other enterprises in the industry that work at personalized learning.
And if you want your own personalized e-learning app, keep in mind that Belitsoft is a skilled e-learning development company.
Some Tech Tools to Support Personalized Learning
Let's leave big philanthropists aside and have a look at tools by other people are helping personalized learning development at the moment.
A student-driven digital portfolio that documents student learning and helps to track the results of your child with the help of, let's say a mobile app.
Soundtrap EDU is an online tool that enables teachers to follow the latest curriculums through music, podcasts, language, literacy training, and other sound recordings. Students can collaborate with the help of it and develop their own creative and communication skills.
If you are interested in developing software for personalized customization, contact us here for a free quote. We have a dedicated team of professionals and experience that you need for getting a top-notch e-learning software.
This is a cloud collaboration platform that helps… well, with the explanation.
A nice tool for creating presentations and forcing students to describe their understanding of materials as well as collaborate with other students.
Another cloud-based video editing and digital storytelling platform.
To be honest, there are plenty of useful tools in the market. We've just listed several SaaS representatives out there in the market with no intention of advertising them. Our main goal here is to show how personalized e-learning can be realized in practice.
Last Thoughts
We should have called this last segment "Do you believe in Zuckerberg?" While a lot of controversies are around this person and shifty business of Facebook, Chan-Zuckerberg Initiative seems like a wonderful idea in theory.
If implemented well, personalized learning will Technology proves to be as helpful as it gets with educational programs.
While not every school is able to afford such an approach, e-Learning might take over at some point.
Summit Public Schools have little proof to be effective at the moment but the results may scale over time.
Personalization in education goes beyond K-12 sector.
That also has to be remembered. We live in the age of personalization! The age of customized learning experiences that address specific learners' need.
Only time is able to show us where this approach is here to stay.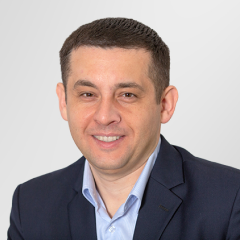 Written by
CTO / Department Head / Partner
I've been leading a department specializing in eLearning applications and Business Intelligence for 14 years.
Recommended posts
Belitsoft Blog for Entrepreneurs
Let's Talk Business
Do you have a software development project to implement? We have people to work on it. We will be glad to answer all your questions as well as estimate any project of yours. Use the form below to describe the project and we will get in touch with you within 1 business day.