Client
Theorie Examen Trainer – it's one of our popular eLearning projects developed for Dutch customer. The main idea was to create Car, Scooter and Motorcycle online driving theory course and make it attractive to everyone. According to clients' goal the project can be named as the approach to the traditional study approach into classroom.
There were three reasons why we got this contract:
Good Previous Work
We have already delivered a touch-typing course ("Ticken") for this customer. He was impressed and turned to us for another project.
Expertise
Belitsoft has been working on various online education projects since 2007, giving us a lot of domain-specific knowledge that helps our customers.
Responsiveness
Our team has been quick to react to the customer's questions and inquiries, demonstrating high service standards.
The Solution
Design
The visuals were designed to remind users of the actual car or motorcycle dashboards to improve engagement. TET can be accessed from a laptop/desktop, as well as from mobile devices.
Development
This project was based on JoomlaLMS. This system was flexible enough to customize, has already proven its effectiveness in a similar project, and the team was experienced in working with it. Together these factors decreased time-to-market and budget requirements.
Testing & Support
The work was thoroughly checked to ensure that everything works as planned. We continue supporting TET post-release, keeping it helpful for the users and profitable for our client.
The Results
The project has been successfully launched. By March 2020 it had helped over 22,000 people. Use satisfaction is high - the average rating is 8,5 out of 10.
The customer was also happy with the results and went on to work with us on another project - "Extraas," which teaches mathematics and Dutch to the school students.
Features
TET had the following core features:
Tests.

Illustrated interactive questions that explain the mistakes the user has made (if any). There are actually three courses in TET: for cars, motorcycles, and scooters.

Gamification.

The system shows users their individual progress, average test scores, latest test results, and more. This has shown to improve course completion and increase engagement.

Free trial.

Anyone can check out TET by taking a few practice tests.

Payments.

There are several subscription packages available. Users can pay online with a credit/debit card, PayPal, or iDeal.

Reporting.

Admins can access a variety of academic and financial reports.
Related cases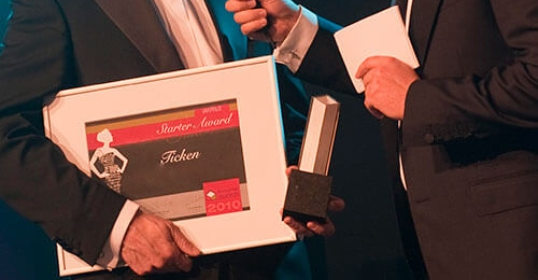 Our client, a Dutch entrepreneur, wanted to launch an online touch-typing course. One day he bought an expensive typing course for his daughter only to realize that the exercises were boring and ineffective. The 200 Euros he has spent weren't in vain, though - it was a small price to pay for a great business opportunity, and thus the idea of Ticken was born.
Let's Talk Business
Do you have a software development project to implement? We have people to work on it. We will be glad to answer all your questions as well as estimate any project of yours. Use the form below to describe the project and we will get in touch with you within 1 business day.