Client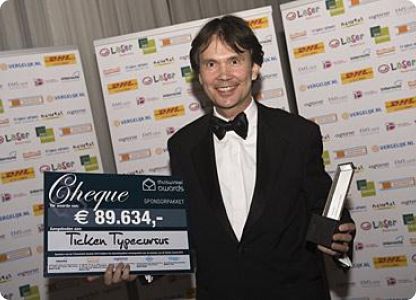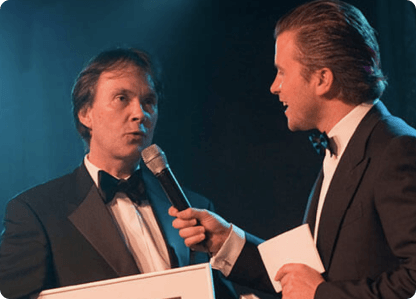 Challenge
To get a driver's license one must pass the official computer-based driving theory test for cars, motorcycles or scooters depending on the desired driving licence categories.
However, these tests are hard to pass on the first or even the second try. In fact, there's up to 50% fail rate:
One has to memorize a lot of driving rules.
One has to be able to apply theoretical material in real-life situations (at least answering driving practice tests' questions) making the decisions automatically.
The classic approach to teaching and learning driving theory brings with it the challenges both for the driving learners and driving schools:
1. Non-interactive driving theory books contain outdated content
Publishers can't update books in real time, for example, following the newly implemented driving laws. E-books look like an alternative to printed books in this case but as a publisher you often can't simply update content in the already purchased books among all your customers at once. The same goes with interactive DVD-based driving theory tests.
Hence to stay competitive, you should constantly control the process of updating your products and deal with inevitable financial losses associated with it.
2. DVD-based driving theory tests require the appropriate hardware: PC or laptop with DVD drive
DVDs are not compatible with smartphones and tablet devices. With a mobile device penetration rate close to 100%, the DVD-based business model has no great future because it can't ensure great user experience.
3. Face to face driving theory test tutoring only seems like a good if expensive supplemental tool
Moreover, its effectiveness varies greatly, depending on a driving theory tutor's charisma. Finding a results-oriented coach mostly depends on time and luck.
On the other hand, taking one-on-one lessons may not be as cost-effective for the trainees as group ones. Group classes tend to ignore the learners' individual needs. In addition they have to follow the strict training schedule that is not always convenient.
Such a business model is characterised by low profit margin due to associated staffing costs.
Solution
Online driving theory course is a solution:
eLearning instructional design helps learners to absorb a large amount of driving theory without constant rote learning.
Online driving theory tests help to apply theoretical material in real-life situations simulated with a great amount of interactive questions.
All learners use the updated content because cloud-based courses provide a luxury opportunity for driving school owners to "change content once, update content everywhere".
Web-based availability and mobile friendliness of the online driving theory course bring unlimited opportunities to enlarge customer base.
The learners can take their classes at the most convenient time and place.
The online driving theory course can be designed to take into account the individual differences between the driving lessons students.
This driving theory school business model does not require the driving theory tutors.
Process
How to build a driving theory online course business? How to create an automated sales machine with an online course? Where to begin?
Custom online course development workflow includes the following core steps:
Convert a curriculum from a book-based and instructor-led to online, or build a new online curriculum.
Either adapt your curriculum to the requirements of the Learning Management System for training companies, or customize the LMS to adapt it to the requirements of your curriculum. Choose the right LMS.
Prepare your marketing materials to promote your course, insert them into a Content Management System (CMS). Choose the right CMS.
Integrate the LMS with the CMS via eCommerce module. Let the customers get access to your course automatically after they make online purchases using their VISA or MasterCard. Choose the payment gateway.
Drive prospects to your marketing materials to convert them into your customers.
Online Curriculum and Instructional Design
How to convert a book or classroom based training to elearning? Is it a good strategy to follow the quick way like "pure digitization" when you just "scan everything and put it online"?
Of course, not. The goal of the elearning course is to make the process of education easier. "Digitized" content is static in nature and you need a sound instructional design strategy. Instructional design is a "framework for developing modules or lessons that encourage the engagement of learners so that they learn faster and gain deeper levels of understanding".
Our client acted as the subject matter expert. We needed to gather precise requirements to start the driving theory online course development.
In simple words, we needed answers to the following questions:
What do we need our users to do.
What do we need them to do first?
What should happen after they do it.
The requirements were gathered. At this stage together with our client we became able to see the whole picture of this elearning courseware and how it would work.
Vision and Scope
A prospect (potential customer) visits a landing page on the online driving theory course marketing website. It encourages potential learners to learn more about the course and buy it.
The prospect chooses the required category (car, motorcycle, or moped theory test) and the appropriate pricing plan (billed monthly or quarterly). The motivation and speed at which students can learn differs greatly, hence it's reasonable to provide them the cost saving options.
The prospect has been automatically enrolled in the course as a driving theory learner when he or she authenticates using their email and password, adds a bank card to his/her account and pays the bill with a card.
The learner chooses the learning pathway (a route, taken by a learner through a range of e-learning activities, which allows them to build knowledge progressively without the tutor).
Within this driving theory course, the learner can choose between a driving theory mock test and a driving theory practice test with a linear, A-Z learning path, or with a self-directed learning path when they can train selected chapters, for example, "Hazard perception", "Priority rules", "Stopping or Parking" etc. or even more granular topics such as "traffic lights".
Elements of Instructional Design
Driving theory practice test:
This test is based on more than 1000 questions illustrated with road traffic situations, each with the right and wrong answers;
Before selecting the answer one can press the "Tip" button to brush up on the theory regarding this subject.
If one selects the wrong answer they get instant feedback in the form of a notification popup with an explanation on why the answer is incorrect and what answer should have been chosen.
The system remembers the question where one made a mistake and repeats the same question three times in a certain order during the test.
If the learner would like to take a break (it's hard to pass 1000+ questions at once) this elearning system remembers where one has stopped. When the learner returns to studying the test automatically restarts from the same place.
Negotiating intersections quiz was deeply customized to convert static images into interactive images.
Driving theory mock test:
This test is based on 60-70 random questions from the driving theory practice test.
One can't use tips, does not see notification popups to understand whether their answers are correct or not, time to consider each question is restricted to 10 seconds and there are time constraints on passing the whole exam.
Dashboards to track self-progress:
The learner tracks their progress using the passing score.
The 100% passing score gained during the driving theory test means that one is ready to practice the driving theory mock test.
The 100% passing score gained four times in a row during the driving theory mock test indicates one's readiness to pass the official computer-based driving theory test.
Results
The project has been successfully launched. By March 2020 it had helped over 22,000 people.
"I expected and demanded a lot of you at Belitsoft company, but you exceeded my expectations. You acted pro-actively, challenged me at the right moments. Thanks!"
Martin Beijer
CEO at Ticken B.V.