The best LMS for training companies is the one that is easy to use by your clients and your employees. Right? Of course, it also should be integrated with the bank so that transactions are smooth. And secure so that nobody could hack into it. But there are a myriad of solutions! How to choose the top LMS for training providers among them? We help our clients, including great training companies, to select and deploy the right LMS for them. For example, check out this case, when we helped a training company to earn $1 million in monthly revenue thanks to implementing a custom LMS.
Challenges Facing Training Providers
Training companies are providers of educational services. They offer courses for licensing, exam preparation and for professional education, including continuing education and vocational training.
Training companies like any other business face certain challenges. Among the major ones there are:
The impact of coronavirus.
Increased competition.
To be ahead of competitors and run a prosperous business, you shall focus on leveling up the way you deliver content to the clients.
This is possible with a responsive and easy-to-use LMS (or even AI LMS!) that will make your course engaging, simple to teach and to learn.
Let's see how a training company can overcome typical industry challenges and win the market by using a Learning Management System.
Top 10 LMS features your business clients will appreciate
Any LMS manages and automates the entire training delivery process and tracks learning progress. But not any LMS has all the necessary features to meet complex business needs.
A full-featured LMS gives you complete control of your course, grants absolute security for you and customers, and builds learning experiences people love.
Here are the top 10 features that every training provider needs to consider to make its product highly competitive.
1. Interactive content and blended learning to boost engagement
Whether you build courses from scratch or digitize your hard-copy materials, use all types of media, including videos, quizzes, presentations, infographics, articles, and podcasts. Such interactivity boosts learners' engagement and facilitates the education process. Also, some best practices prove thу efficiency of the blended learning method. That's why you should consider the support of in-person events. Via LMS you and your clients can sell, schedule and manage live events, while still offering learners the ability to track their training progress and certifications online.
2. Online payments to enroll learners automatically
Ecommerce module integration permits learners to pay quickly and conveniently directly through the platform. After completing the payment, a learner enrolls automatically. Custom LMSs support Visa and MasterCard as well as major sales platforms like PayPal, Magento, Drupal, etc. Discounts, coupons, multiple pricing options, course bundles, multiple seats, or individual access for a course - all these features can also be integrated.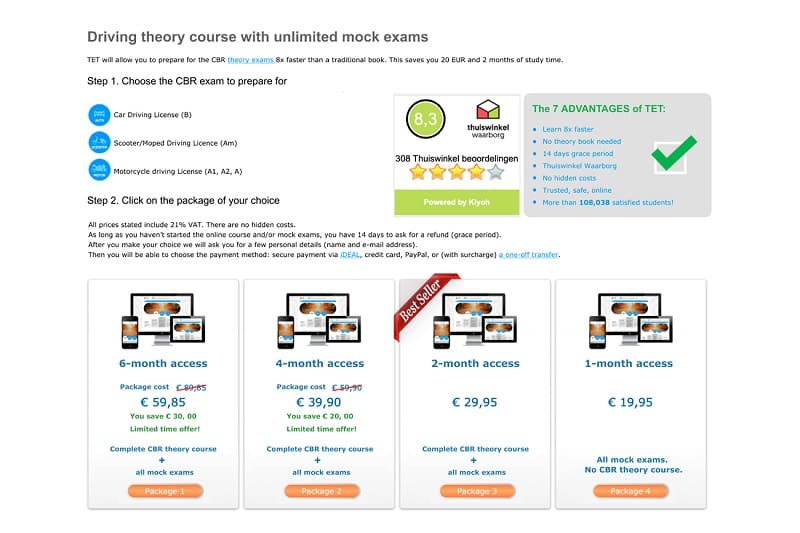 3. Reports and analytics to track performance and ROI
A well-built LMS provides extensive reporting about all the data that influence the educational process and business goals. From tracking learners' performance to tracking sales and ROI calculation. Every report can be filtered and exported. Here is an example of the reporting plugin for Moodle.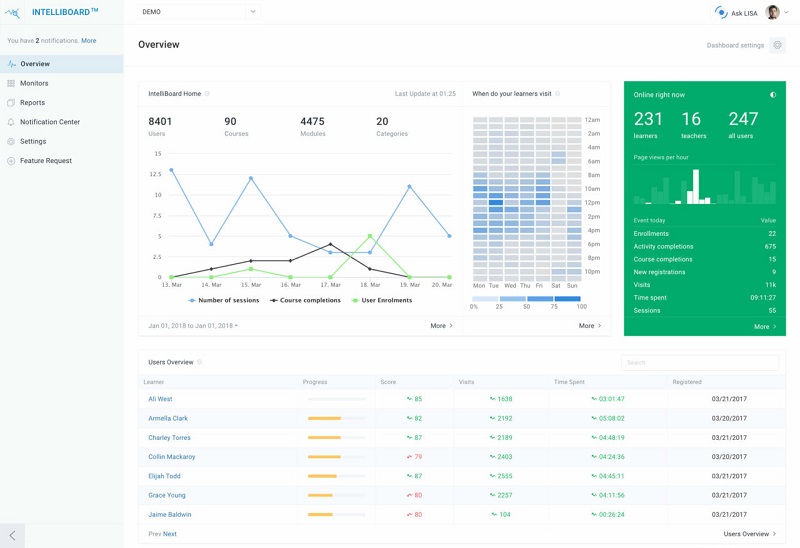 intelliboard.net
4. Legislation compliant certification to pass licensing exams online
An LMS is often a means for pre-licensing (to get a license for the first time) and post-licensing (to renew the license) education. So it's crucial for a training provider to agree upon the compliance of their course with the local legislation. Thus, after completing the online course, you and your clients can issue certificates to learners that are fully compliant with laws. A customized LMS can automatically issue certificates when a user completes a course. Certificates can be customized with your logos, colors, and fonts.
5. Affiliate sales support to sell more and increase your LMS profitability
Your business has many opportunities for sales. Apart from training services, you can sell event tickets, products, content, etc. For that, you need to build a sales portal or e-commerce website integrated with your LMS. A custom LMS also permits you to track affiliate sales to strategize your company's growth.
6. Video conferencing or streaming to make learning more effective and engaging
Video content is an easy and effective way to train your learners. Introducing video into an LMS makes the training interactive and engaging, and boosts the course sales. Training providers who use customizable LMSs can integrate video conferencing and streaming from such proven apps as YouTube, Vimeo, Zoom, Google Hangouts, Adobe Connect, WebEx, and BigBlueButton. Custom platforms also allow tracking attendance automatically and granting administrators advanced options like disabling fast-forwarding or requiring a user to watch 100% of a video before being marked as complete.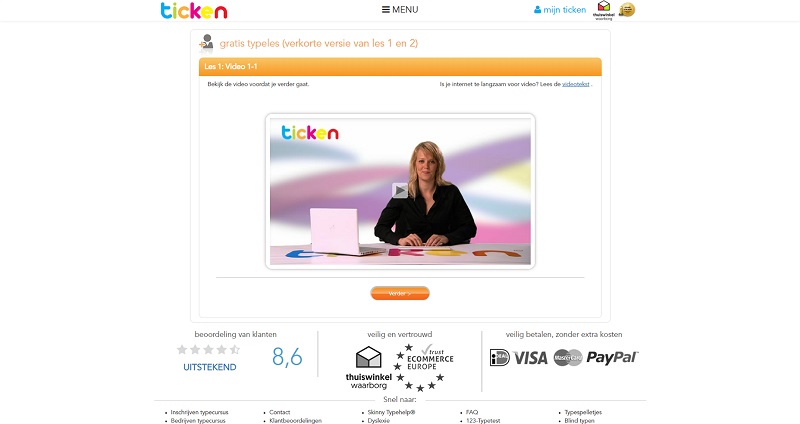 7. Security and permission options to enforce product reliability
Regardless of the domain your LMS is built for, security is the number one priority for creating a reliable, solid, and trusted product. A custom LMS will give you the complete security and permission options. Upon your request, an LMS will have GDPR compliance, support secure communication channels, have the ability to enforce strong passwords, add watermarks on videos, etc. Also, you can add such features as multi-tenancy or creating sub-account with different permissions. It allows to fine-tune roles easily for different users, so everyone only sees what they need to see.
8. Useful integrations (CRM, CMS, Cloud Storage) to make learning convenient
Integration with other platforms permits you to deliver training through a single interface. If you have a CMS for managing content, your new LMS will be integrated with the CMS to use this content for training purposes. In case your LMS will be used by employees that work in CRM, such integration will let them train smoothly without switching between platforms. Cloud storage integration is essential as well. If your LMS is compatible with cloud storage apps like OneDrive and Dropbox, you can easily access, import, share and collaborate on the documents and media stored there.
9. Compatibility of eLearning courses with other systems
LMSs that support such popular standards as SCORM, xAPI, cmi5, LTI permits creating the content once and then using it in different systems without modification. So you can sell and deliver the content to clients more quickly and at a lower price.
xAPI, SCORM, and cmi5 standards give you the ability to track learners' scores, progress, results, and status. Also, you see what pages are viewed and how much time is spent on the course.
LTI allows connecting learning applications and tools with your LMS easily and securely both on your premise or in the cloud. It creates a single learning environment with easy and fast access.
10. Mobile version to expand the scale of your online training deliveries
Over 70% of learners report an increase in motivation and engagement with mobile learning. Today it's the fastest-evolving learning technology. Let's sum up the increasing number of companies that adopt the BYOD policy. So creating your product, ensure that you have a user-friendly mobile version of your online courses. Otherwise, you risk losing the majority of potential customers and learners.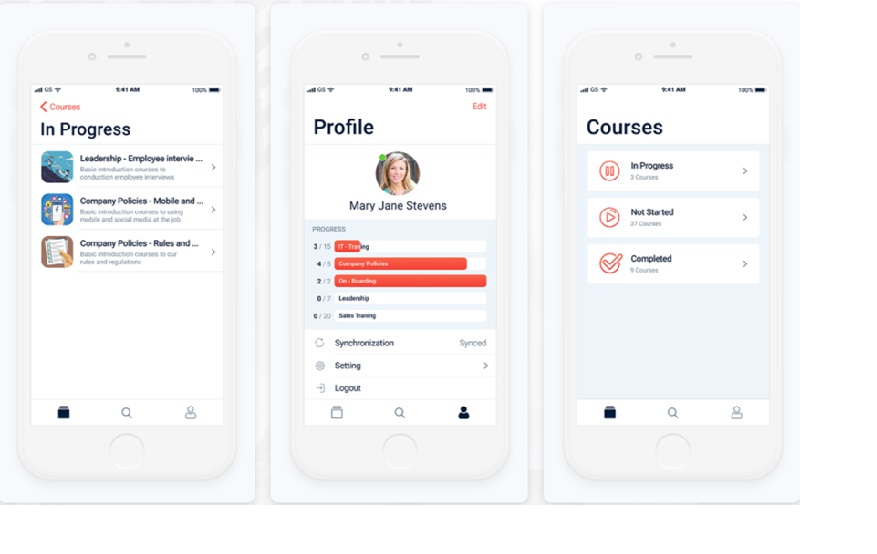 AI-powered LMS for training companies as a key to engagement surge
As your clients are getting more demanding and the competition tougher, your LMS must be a step ahead to win. That's why you shall consider using an AI LMS.
The AI LMS is a Learning Management System with the support of advanced AI features and tools.
By adding AI features, you make your LMS and the entire training process highly personalized. It leads to higher engagement, faster results, and boosted productivity after completing such a course.
If you already have a custom LMS, you can simply add one or several AI features to it.
The key features to consider include:
1. Automated knowledge checks for smart course building.
Artificial Intelligence can automatically perform knowledge checks and report about learners' strengths and weaknesses.
Such AI-conducted checks are used then by the system to recommend material to re-take to address the weaknesses and to build a further learning path based on the proficiency level of a learner.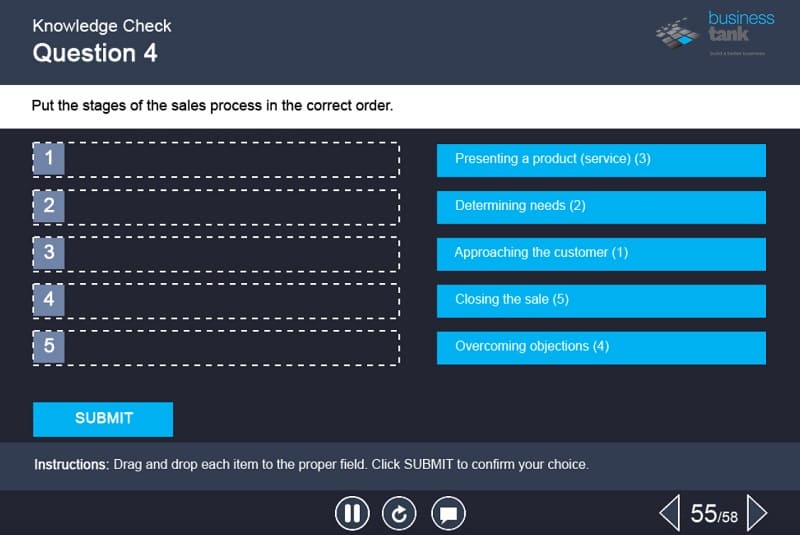 aurameir.com
2. Personalized learning path for higher engagement and faster results.
Unlike in traditional LMSs that have predefined learning paths, your learners will be able to follow the path the AI engine created for them based on their individual skills, interests, and goals.
The AI engine analyzes a learner's profile (skills, job position, level of expertise) and finds patterns to build the optimal learning path based on the received data.
fuel50.com
3. Relevant content recommendations for faster information processing and understanding.
The AI-powered tool for content recommendation monitors learners' performance and progress. Based on this information, AI identifies the level of proficiency and learner's interests.
As a result, the AI engine recommends relevant and to-the-point learning materials and starts training from the tasks that correspond to the learner's proficiency level.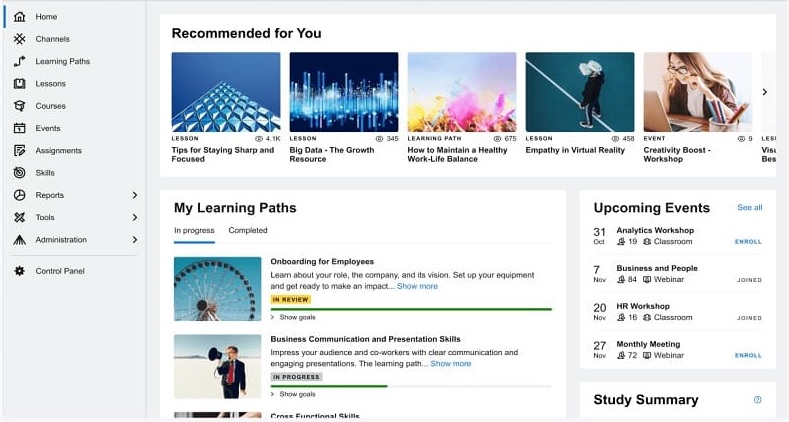 valamis.com
4. Chatbots for 24/7 learners support and admins' work automation.
Both LMS admins and learners benefit from deploying an AI-powered chatbot.
The task of an AI chatbot in LMS is to instantly answer learners' questions without interacting with admins or instructors.
The chatbot can also communicate with learners proactively by sending reminders about due dates, payments, etc.
As for LMS admins, the use of an AI chatbot takes the routine workload off them, freeing up time for content management and delivery instead.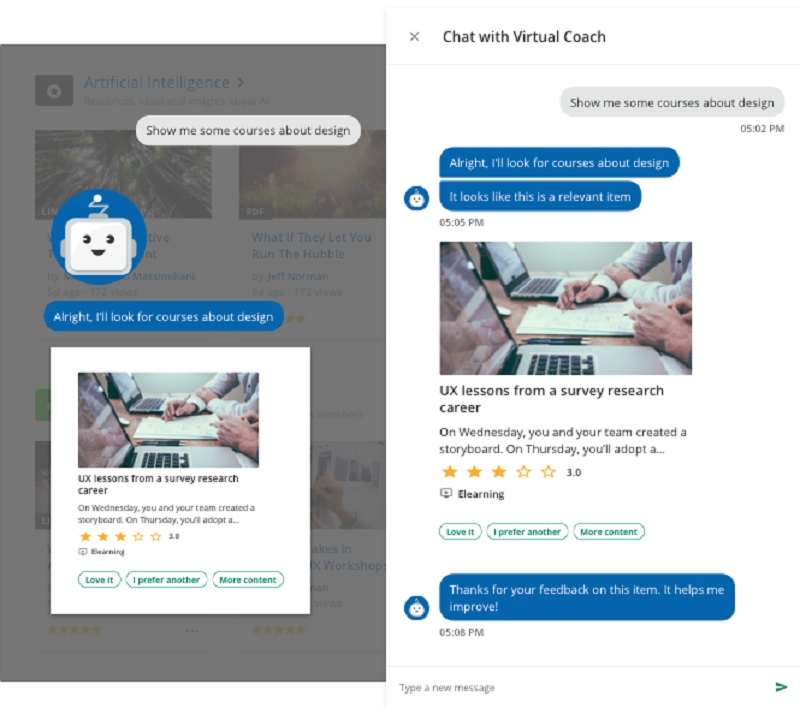 valamis.com
5. Advanced analytics and reporting for predicting skill gaps.
AI LMS provides company managers with statistics within the company, including data about the best and worst performers, employees' mastered skills, etc.
Then AI compares the received data with the industry benchmark.
It allows filling in the necessary positions and teaching employees in-demand skills to predict and avoid potential skill gaps by arranging timely internal mobility, upskilling and reskilling.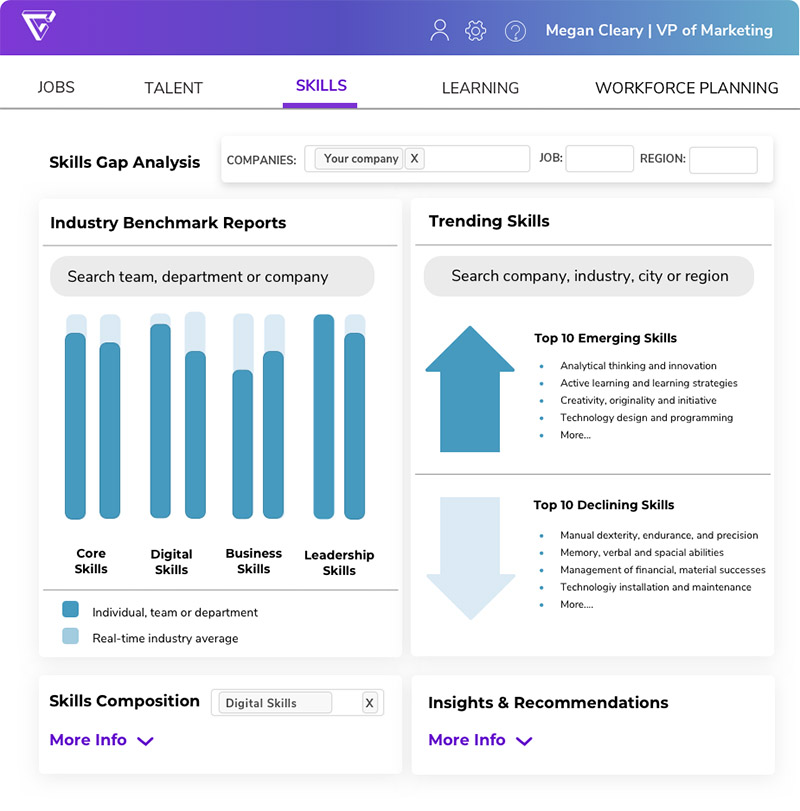 retrain.ai
What to know which AI features you can deploy for your course and how long it will take to add them and start earning more with your LMS? Contact us for a free quote!
How we implemented LMSs for training companies
To run a prosperous online training business, you need not only to have high-quality content but also to organize its smooth delivery.
Delivery refers to intuitive UI, high speed of course/page loading, such features as payment integration, security, interactivity, and others.
What do clients expect from a training provider?
A secure, easy-to-use, and profitable turnkey solution that allows managing training with fewer resources, cuts training costs, and saves time on education and licensing.
And this is all about choosing the right technology and the right partner who is able to help you.
LMS for a Broker Training Company

Both companies and individuals address training providers for professional licensing and the corresponding exam preparation.
Our client is a US-based education provider approved by the National Licensing Body responsible for issuing licenses. Since 1988 the company has been providing real estate and mortgage pre-licensing, post-licensing, continuing education, and other professional development programs.
The client wanted to make the entire professional education and licensing process accessible online at affordable prices.
For that, they needed to upgrade their original legacy system adding important features, such as:
Fulfilling technical requirements for legal compliance;
Support of different teaching formats, including blended learning, self-guided eLearning, etc.);
Good fit both for first-time users of the system who are acquiring the first license and the ones who renew the license;
The ability for LMS administrators to modify reports, streamlining course creation process, etc;
Flexibility for improvements.
As this was a long-term and content-heavy project, the client opted for a dedicated development team model as the most cost-efficient option.
After turning into a totally online distance education service with a customizable LMS for brokers, our client started to earn $1 million dollars in monthly revenue.
LMS for an Aviation Training Company

Training aviation staff is a constant process necessary for handling technology changes, complex procedures, and systems and to comply with strict safety regulations.
Our client is EASA Part 147 approved maintenance training organization. It focuses on regulatory compliance and vocational training for aviation professionals. Among their clients, there are not only individual learners, but also Airbus, Saab, Emirates, and Wizz.
With 250+ courses in the program, the classroom-based training proved to be ineffective and expensive. So their aim was to transfer all classroom-based training online and optimize the course.
The client needed a flexible, powerful, and secure platform for hundreds of full-fledged courses. A must-have requirement was to safely preserve important personal information and reliably update the certificates.
To save the client's budget and time, our team decided to build a customized eLearning platform for aviation training based on the available one.
We also integrated all the necessary features, including online payment through PayPal's standard checkout and automatic enrollment. Adapted the platform to the brand, made a course finder, and turnkey reports by client's request.
A custom certification system has become an important value proposition for the company. It lets to handle issuing new and updating existing certificates to the repeated learners. After completing the course, a learner gets an updated certificate with the new completion date, while the old version is transferred to the special storage.
Now up to 10.000 people can pass the courses at once. After enrollment, a student gets 6 months of access to a course. So they can stop and continue from the same place whenever they like.
Switching from class-based to online training helped the training company cut prices by 80% for their online clients and significantly scale their paying user base.
LMS for a Project Management Training company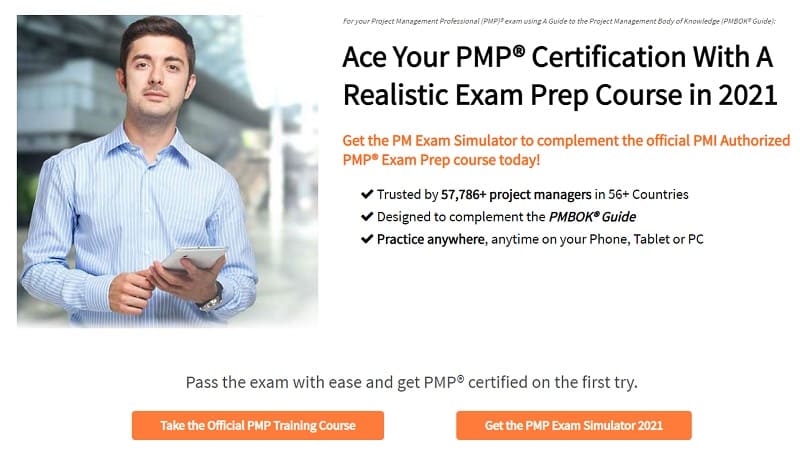 Our client, Cornelius Fichtner, the president of the US-based OSP International LLC, decided that every Project Manager who needs to pass Professional Development Units (PDUs) every three years should be able to do it online.
We implemented a customizable LMS and imported the digitized learning content into it.
Smooth integration with the website's CMS, quizzes, and professional-looking content gave the platform 5-star feedback from clients.
As a result, the new LMS for Project Management Certification helped the business grow from scratch and expand to 56 countries.
LMS for a Healthcare Training Company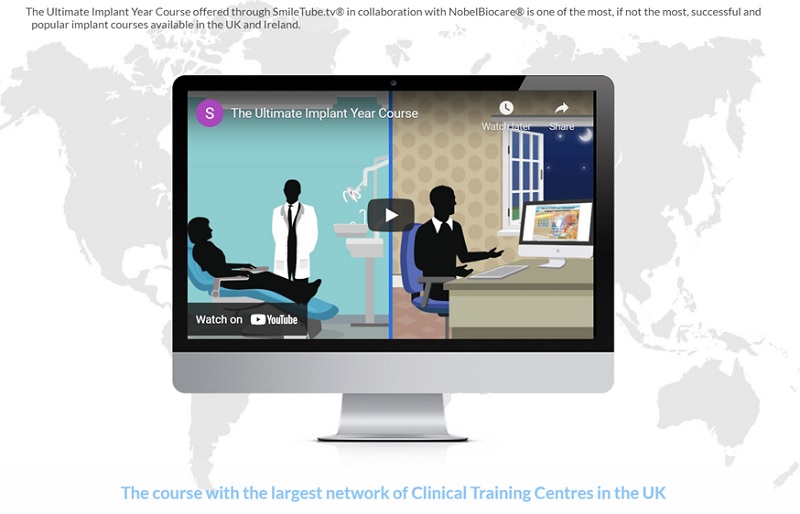 Our next client is a medical professional and educator who represents an online and blended learning resource supporting continuing professional development for dental specialists. As an approved program provider by the American Academy of General Dentistry, they offer formal continuing education programs for healthcare professionals.
To reduce costs on face-to-face training, handle the lack of resources and revenue loss, our client decided to implement a blended learning environment.
The client's idea was to create a tool that would both allow students to learn on their own and support the existing live training.
He also wanted to build a new website as a place for signups.
We implemented a customizable LMS and imported the digitized learning content into it. This LMS already had many features that the client needed. It decreased both the cost and the time to launch and helped our client to expand to new markets.
The system lets users study online, supports in-class activities, and provides certification. It includes a document library, video classes, quizzes, and external links to helpful learning content.
Thanks to implementing a customizable LMS for continuing professional development for dentists, the course price for learners has become 30% lower than the cost of competing courses. And the course has successfully expanded to new markets.
LMS for a Driving Training Company
An entrepreneur from the Netherlands, Martin Beijer, is known for several successful eLearning projects, including an award-winning platform for selling an online fast typing course and a platform for selling math training for kids. Over 100,000 users are his customers already.
The client came to us with the idea of building a custom LMS for an online driving theory course.
The classic approach to teaching and learning driving theory leads to about 50% of the fail rate. The reasons are driving rules are hard to memorize, and there is no possibility to practice them often in real-life situations.
Switching to online resolves multiple issues typical for traditional driving course learning:
Online content is engaging, interactive, and easier to memorize;
Online access and mobile version permit learners to access the course whenever and wherever they want;
Online content is always timely updated;
No need to have a PC or laptop with a DVD drive for passing driving theory tests;
Online driving theory tests help to apply theoretical material in real-life situations;
Online course can be personalized;
Online learning doesn't require driving theory tutors.
How did we help to build a driving theory online course business?
1. Digitizing training materials.
Together with the client, we prepared a full curriculum for a future self-paced learning product. At this stage, it's essential to see the whole picture of this eLearning courseware and how it would work. It's necessary to rework the content to make it interactive and engaging. Augment it with online videos, class projects, labs, etc. For example, we deeply customized the intersections quiz to convert static images into interactive images.
2. Aligning LMS functionality with the content and business requirements.
Using a customizable LMS we could fully adapt the curriculum to the online course. Such an LMS can be customized for the client's content, learners, and objectives.
3. Integrating LMS with the website's CMS.
An LMS was integrated with a CMS to promote the course with the help of marketing materials. Driving prospects to marketing materials converts them into customers. A potential customer visits the online driving theory course marketing website. It encourages them to learn more about the course and buy it.
4. Integrating with eCommerce module.
The integration of the LMS with an online payment module permitted learners to pay online using their VISA and MasterCard and to enroll automatically into a course. The potential customer can also choose a preferred pricing plan (billed monthly or quarterly). The motivation and speed at which students can learn differ greatly, so we provided them the cost-saving options.
As a result, the client received a featured-packed driving theory course. It includes a driving theory mock test with right and wrong answers, a driving theory practice test with a linear learning path, or a self-directed learning path when they can train selected chapters or topics. When the learner returns to studying the test automatically restarts from the same place.
This online driving theory course is a life-saver solution for driving schools due to engaging learning, simulation of real-life situations, interactive questions, mobile version, content updates, and no tutors required.
Switching classroom-based driving theory learning to online is aimed to reduce the 50% fail rate on exams. By March 2020 the project helped over 22,000 people.
Build and sell your courses as turnkey solutions for your clients' business needs! We'll help you create a full-featured LMS that will fly off the shelves! Discuss your idea with an LMS expert.
Disadvantages of ready-made LMSs for training companies
We did market research to make a list of all possible cons of the most popular ready-made LMSs. All the data are taken from the reviews on trustraduis.com, capterra.com, and g2.com. Let's see what people say about off-the-shelf LMSs taking a popular platform Canvas as an example.
Inconvenient interface
The number one complaint from the users of ready-made LMSs is that such systems may, surprisingly, have a complicated interface!
Michael C., Administrative Assistant, Education Management, 1001-5000 employees: "The main feature I have found frustrating is its navigation. There is no universal back button which means that rather than easily going back to a previous page you have to use a combination of your web browser back button and the course menu."
Prashant J., Graduate Assistant, Education Management, 11-50 employees: "The worst thing about this product is a lack of search functionality. Manually going through the complete list of options/courses/documents or whatever is present in the Canvas to find one required element is a time-intensive process."
Pablo R., Director of Learning Experience, E-Learning Industry, 11-50 employees: "I hate that there is not an autosave feature, especially when building quizzes. More than once, I accidentally saved the quiz without saving the individual question and lost a ton of work."
Emily Saunders, Online Teacher, E-Learning Industry, 51-200 employees: "It'd be possible to add a link to an external resource (YouTube playlist, Padlet, Thinglink, GoogleDoc), but you wouldn't assemble those resources within a Canvas page."
Dr. M Y J., Education Management, Enterprise with 1001-5000 employees: "I cannot add images etc in the text but can attach files. Also cannot format the text but just plaintext is allowed. You cannot add an HTTP link to a text."
Unfriendly mobile version
When the mobile app is glitchy, it spoils the impression from the entire system functionality.
Meena N., Senior Statistical Analyst, Pharmaceuticals, 10,001+ employees: "We will have to sign in to the laptop to get all the information which is a pain sometimes. It would be much easier if we can access everything on the iPhone app."
Michael Y, Network Systems & Automation Engineer in the Computer & Network Security, 1000+ employees: "Where Canvas needs to improve is a lack of navigation consistency in their mobile app, with navigation between courses being constrained by an unclear combination of gestures."
Poorly adjustable grading system
The lacking functionality of the grading system makes educators disappointed and may lead to switching to other systems.
Brian M, Graduate Instructor, Enterprise with 1000+ employees: "The grade book is a nightmare. You can't add any columns, or add any of your own weights. Example of my gripes: I created an essay test with the 'quiz' function. The students were informed to choose 2/3 essay questions to answer. So the students take the test, they have a grade on a scale of 1-100 but the points say it is out of 150. At the end of the course, I try to create a weighted column where I can just add the 2 tests in the category and divide by 200 points for a correct final grade. Instead, there is no way to create anything without going through their initial module/assignment category page. I can't do that now, however, because it would require me to delete the assignment and all of the students' responses. So I manually added for 40 students the average of their grade from the 2 test so the average % would be the same. I am wasting so much of my own time because they have the least user-friendly and customizable grade book I have ever encountered across several platforms."
Gaps in the assignments section
Assignments are the benchmark that allows evaluating the efficiency of the course. If the users of an LMS have a disappointing experience with this system component, it may significantly slow down their productivity.
Meegan W, Instructional Technologist/Designer, Enterprise up to 1000 employees: "There is no way to reset an individual student's assignment submission or allow just a single student to resubmit to an assignment."
Crista Calderon, Instructional Technology Specialist, Enterprise with 1001-5000 employees "Students can submit multiple versions of an assignment and instructors can comment on each submission. However, students cannot see prior submissions and comments online. They can only see the current submission, thus they lose that valuable trail of feedback."
Angie G., User Interface Junior Engineer, Retail Company with 51-200 employees: "If you don't download the app, you won't be notified of any missing assignment; it would be nice if it sent a notification to your email. For example, my class requires us to post on the discussion board but there is never a notification if someone has commented or replied to your post."
Messages don't reach a recipient
Messaging sets up bilateral communication between teachers and students. The situation when messages don't get through must be avoided.
Arshad S, Marketing Executive, Enterprise with 1000+ employees: "The email interface is quite tricky to use. Sometimes receivers of emails complain that they haven't received the email sent by me."
Hayleigh H, "Desert Companion" magazine Intern, Public Relations and Communications, Enterprise up to 1000 employees: "The message portion needs a lot of work. Most of my teachers say to not message them through Canvas because they never even receive the message."
Unreliable due dates management
Setting up due dates guarantees that students complete tasks on time. Usually, ready-made solutions lack of syncing with the Outlook or Google calendar to see due dates instead of accessing the system all the time to view them.
Mikael M., Dental Health Specialist, Health, Wellness and Fitness Company with 1-10 employees: "Occasionally, calendar items (due dates and test days) would not show up on the calendar portion on Canvas. I ended up going through each course module and writing in a physical calendar all of the due dates for things because I found I couldn't trust the one on the canvas app."
Jessica L., Volunteer Director, Medical Devices Company with 1-10 employees: "Not all the assignments that are due show up in the 'To Do' list. Which makes it very unreliable. And, if you are assigned many courses, it is time-consuming to go into each course to find out what assignment is due."
Weak customer support
Creating an LMS is not only about the technical part. It's also about a proper level of assistance for your customers. As perfect as an LMS can be, the negative emotion can cause poor customer support.
Patrick Woessner, Coordinator of Instructional Technology, Enterprise with 201-500 employees: "They seem to have a lot of turn-over with their staff. We get a new Customer Success Manager far more frequently than with other vendors. Their "feature request" process is slow and cumbersome at times because it relies on the user "upvotes" to get ideas addressed by the developers."
Interested in a custom LMS or want to add new features in your ready-made LMS? We know how to help you!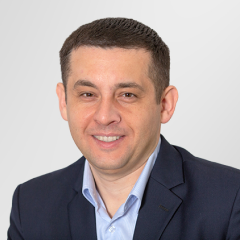 Written by
CTO / Department Head / Partner
Recommended posts
Belitsoft Blog for Entrepreneurs