Few would disagree that having well-trained employees is important to business success. But committing money to creating your own corporate eLearning suite is another matter entirely. These companies went for it and succeeded.
As of today, nearly half of the most profitable world-known companies use eLearning tools for online training. Are you still teaching your employees the old-fashioned way? Here's how successful businesses use eLearning to keep their workflow more effective.

Shell is a global multi-billion dollar corporation working in oil and gas industry. It is one of the six Big Oil supermajors with an annual revenue of $305.18 billion. Shell operates in over 70 countries, managing 92.000 employees.
In 2006 Shell decided to ensure quality of their services and modify training for its contracting and procurement staff. They wanted to increase the company's profit by improving staff performance. Besides, they have to support employees speaking in multiple languages and adapt learning to the standards of the Shell management system.
The training program involves an online portal, known as Shell Open University. It offers a wide range of practical, commercial and technical learning tools. Employees have unlimited access to online courses, webcasts, e-books, and guides. They evaluate their own knowledge, capabilities, and competency both before and after completing the program. Moreover, Shell will reimburse the money and time spent on further employee learning if the corporate curriculum is insufficient.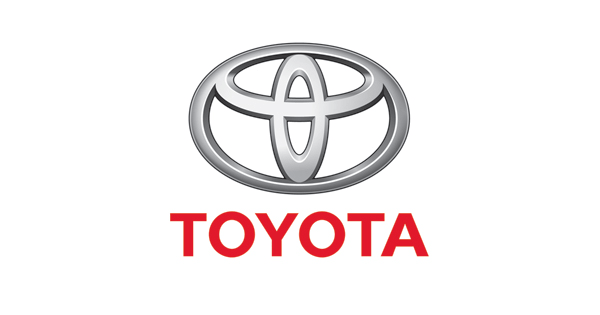 Toyota Motor Corporation is a multinational car producer founded in 1937. Their corporate structure consists of over 340.000 employees working in 51 manufacturing branches in 28 countries. Toyota is the world's third-largest seller delivering its vehicles in more than 170 states. As of 2017, the company has raised $249.9 billion in revenue.
Toyota Motor Europe has been using eLearning to train over 18.000 motor technicians and engineers since 2005. The company upgraded to the latest version of its LMS in 2013 to provide continuous training without having to be re-certified. The platform offers learning materials for dozens of distributors and hundreds of retail outlets in over 50 countries.
'I've found [...] that getting people to embrace e-learning is much more about change management. It's bigger than making people to use the system; it's about changing the way they think about getting information.'
Sann René Glaza, Toyota Motor Europe's senior manager for the Learning Technologies Group
Toyota learning program includes 150 classes for its certified technical staff, as well as training courses for non-technical employees working for distributors in Europe and Asia.

PayPal is an American company managing a global online payments system. The platform supports more than 100 currencies for daily banking operations. As of 2016, it has replaced traditional paper procedures with electronic money transfers for over 188 million people. The statistics show that PayPal's annual revenue amounted to $13.0B, up from $10.84B the year before.
The company has made a huge contribution to reorganize its employee-training programs. They adopted more nontraditional but at the same time more effective learning techniques. For example, PayPal uses social media like Facebook or Twitter's Periscope. They created private group and invited experts to help employees or teach short classes.
'It's worth making the investment if you want top people to stay longer and do their job better.'
Derek Hann, Chief learning officer at PayPal
For more in-depth learning, PayPal uses Udemy for Business. The employees browse its extensive library of over 2.500 courses and study the content at their own pace.
Since accepting eLearning at PayPal, the number of active learners has doubled. That is to say, there are employees who complete at least two training courses every six months. The company was able to cut corporate training expenses by 25 percent through implementing eLearning technology.
Need developers for your product? Hire our dedicated team!

Pitney Bowes is a global company best known as a mailing services and equipment supplier. It has more than 1.5 million clients in over 100 countries, including 90% of the 500 largest US corporations. The company was number 634 on the Fortune 500 in 2017, having received $3.4B in annual revenue.
Since its foundation in 1920, Pitney Bowes has spread to 33 cities around the USA. Besides, there are offices located in Hatfield (UK), New Delhi (India) and Tokyo (Japan). As of December 2016, they employed approximately 14.000 people worldwide. Their Presort Services team has over 4.000 employees who speak 17 languages.
'Through team building, leadership exercises and professional development programs, we're learning that our common values are so much greater than our differences, and it has greatly benefited our work environment and value we deliver for clients.'
Erika Hohlweck, Executive Customer Service Manager at Pitney Bowes
The company chose Udemy for Business to train their distributed engineering team. Each employee has a lifetime curriculum access and can test their knowledge by taking quizzes. They are able to choose the program most relevant to their specific technical role and training requirements. Besides, the platform provides extra courses about personal development or data analytics.
As a result, 84 percent of Pitney Bowes team used eLearning. The top learners notice a positive effect after working with the content for 16 hours.

Founded in 1996, Booking.com is an online accommodations reservation platform based in Amsterdam, The Netherlands. In 2005 the company was acquired by US-based Booking Holdings for $133M.
As the global online travel market continues to grow, Booking.com decided to implement eLearning solutions to help rookies develop their technical skills. Using online tutoring, the company immediately saw an increase in engagement of workers who on average spend 5+ hours learning on the platform.
'We were looking to create a culture of learning in general, but wanted to specifically encourage internal Booking.com employees to develop new skills and find new opportunities within our company, rather than leave us after a few years.'
Kirk Davies, Digital Learning Manager at Booking.com

Verint develops software and hardware tools for customer engagement management and information security. Their products enable over 10.000 multinational organizations and government agencies to monitor and analyze voice, video and data on computer networks. The company was founded in 1994 with a headquarter in Melville, NY. Today, they have multiple offices around the globe with 2500 dedicated specialists.
'The main issue was that our sales team wasn't consistently making the best use of our CRM system. This sometimes made pipeline forecasting more difficult than it should have been. [...] Gamification presented an innovative—and engaging—approach to help us achieve the results we wanted.'
Graeme Gabriel, Strategic WFO Consultant at Verint
Verint chose eLearning solution to encourage EMEA-based sellers to better understand company's products and boost their KPIs. One way to drive engagement was to create different content items like quizzes and blended learning sessions. They prepared 2-3 tasks a week making them educational and fascinating at the same time. As a result, their KPIs grew by 300 percent on average within a few months.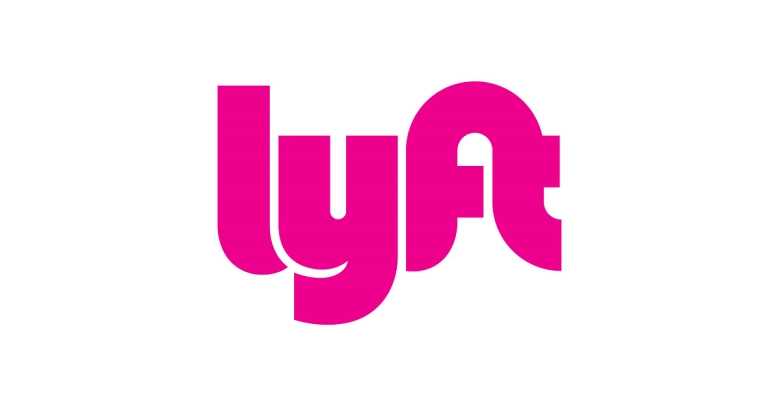 Headquartered in San Francisco, Lyft is a fast-growing transportations company doing business through a ride-hailing app. Launched in 2012, Lyft has raised $4.3B in total funding.
The issue with getting budget was one of the problems associated with corporate training and education. New staff came in with different skill sets and it was hard to know how much to spend and what skills to train. Originally, Lyft introduced a half-day in-person training that did not meet the expectations.
The company walked a different path by choosing online self-selected curricula. Managers use eLearning to train their teams. They assign subordinates certain classes to help employees learn new skills. New hires initially access an onboarding platform, so managers can monitor what everyone is learning and help them get caught up as quickly as possible. In the nearest future Lyft plans to record all-hands meetings and corporate events to make them available for 24/7 access.
Since 1893, Crouse Hospital has taken care for generations of Central New Yorkers. It is a private non-profit health institution that serves more than 250,000 patients each year. With over 2.700 workers, the hospital is one of Central New York's largest employers.
Crouse Hospital modified its training program in 2015 by implementing eLearning technology. Before switching to online education, administrators had a lot of paperwork related to employee professional development. The process was time-intensive when it came to filing handwritten class rosters and paper transcripts.
Using the edtech method, students can access all needed information tailored to the healthcare industry. The software allows the hospital's educators to create or access existing classes, track students' results, and generate reports. Besides, managers can easily add or remove employees from the program avoiding red tape. All this resulted in significant time savings, allowing employees to focus on other responsibilities.

Founded in 2007, Global Campus serves as an online campus of the Colorado State University. In 2016 they launched one of the first gamified strategies for higher education employees. Derrick Pope, Director of Enrollment at CSU-Global Campus, directly led the development process and shared the details on his blog.
'For several years I've explored the possibility of using gamification in higher education administration. While most businesses implement gamification with the goal of motivating customers or users to complete a series of tasks, I wanted to apply this concept to further develop employee skills internally.'
Derrick Pope
Gamification is the process of adding game elements to existing systems to motivate users' engagement. Derrick saw this as an opportunity to create something unique for the organization and employees. His primary goal was to create an engaging system that encouraged and rewarded participation while employees improve their job effectiveness.
'If your gamification environment doesn't evolve with your team and business needs, the experience will get stale and users will become less engaged. If you're not getting better, you're getting worse.'
Derrick Pope
Conclusion
These innovative companies and thousands more cases prove that eLearning provides cost savings, improves staff development, and meet higher profitability. The technology allows businesses to stay competitive in today's fast-moving market landscape.
Have you decided to integrate an eLearning solution? Contact our specialists and they will help you succeed!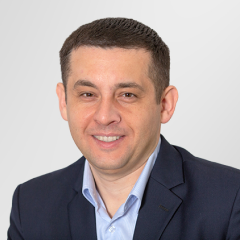 Written by
CTO / Department Head / Partner
I've been leading a department specializing in eLearning applications for 14 years.
Let's Talk Business
Do you have a software development project to implement? We have people to work on it.
We will be glad to answer all your questions as well as estimate any project of yours.
Use the form below to describe the project and we will get in touch with you within 1 business day.