Do you need an EHR with the telemedicine feature? If you are looking for your existing EHR integration with telehealth or would like to understand how to add telemedicine to your practice let's consider using WebRTC technology in healthcare as one of the best options available for you.
We create/customize and implement HIPAA/GDPR-compliant EMR/EHR applications and other healthcare software solutions like telehealth for healthcare businesses from the USA, Canada, Israel, the UK, and other European countries. We have already grown companies just like yours.
Get a Free Quote
The recent public health emergency resulting from COVID-19 has accelerated the implementation of healthcare service delivery through telehealth. Clinicians can now provide more services to beneficiaries via telehealth. As you probably know, the Centers for Medicare & Medicaid Services has expanded access to Medicare telehealth services.
Adapting an existing WebRTC Solution to the Current EHR/EMR System
Web Real-Time Communication saves your time if you need the telehealth functionality as soon as possible. Its mission is to "enable rich, high-quality RTC (real-time communications) applications to be developed for the browser, mobile platforms, and IoT devices, and allow them all to communicate via a common set of protocols".
Advantages of WebRTC
WebRTC ensures rapid implementation of the audio/video conferencing features without hiring a huge team.
You can customize the interface of your telehealth app to align with the interface of your existing EHR/EMR system.
You don't need to redevelop your existing system, as only one new module with an intuitive user-friendly interface would be added.
WebRTC allows audio and video streams to work inside web pages by allowing direct peer-to-peer (P2P) communication, eliminating the need to install plugins or download native apps.
The technology is available on all modern browsers as well as on native clients for all major platforms.
WebRTC provides web browsers and mobile applications with real-time communication via simple application programming interfaces (APIs).
In our case WebRTC is interesting as a means to connect existing communication providers to the EHR/EMR system through API, creating a time- and cost-saving solution for telehealth services.
This way of implementing telehealth features on the one hand ensures you get a reliable and secure communication channel and on the other hand doesn't demand any significant changes in your current system.
The only condition to perform such integration is the presence of an open API in the customer's EHR, but even the absence of it can be fixed by developing a special add-on.
How to Choose the Best WebRTC Provider
To take all the advantages of this method, you must choose the WebRTC provider carefully to prevent expensive refactoring and/or re-architecting when the load on your WebRTC solution grows.
All the major WebRTC platform providers want to make it easy to start using their product. This means it is free for the initial low volume. As the implementations scale-up in volume or the use-case goes beyond minimal functionality, the costs go up as well and for very high volumes, they charge a lower pay-as-you-go rate.
The major differences among providers often come down to which facet of communications they emphasize as their bread-and-butter.
Some (like Agora) emphasize real-time hi-res video. Twilio tries to strikea balance between voice and video communication.
Thus, it pays to consider exactly which WebRTC capabilities your project will use in both near- and far future before committing to a provider. Find a platform with the right strengths for better results – and ultimately, lower costs.
Our experience allows us to claim that we're able to adapt for your telehealth needs the next popular WebRTC communication platforms:
Twilio;
Agora;
Vidyo;
Zoom;
GoToMeeting;
ClickMeeting;
Vonage;
VSee.
Twilio Webrtc Provider
Twilio Programmable Video covers all the bases with API's for voice, video, and messaging. Twilio places a special emphasis on user verification and security.
The services are priced individually, starting at $0.0015 per minute/participant. All services are offered as pay-as-you-go, with no contracts and no minimum fees. Twilio also has a special Healthcare solution that is presented as a flexible and comprehensive answer to the modern challenges.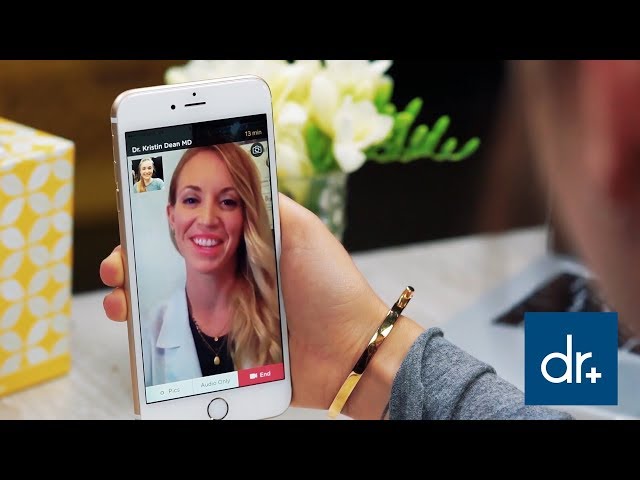 Doctor On Demand uses Twilio Programmable Video
Agora Webrtc Provider
Agora offers a wide set of services, with hi-res video being the star of the show. WebRTC services are priced by type of service. Video of 720p or less costs $3.99 per 1000 minutes (or $0,00399/minute), while hi-res commands a $14.99 for the same time ($0,01499). All pricing is pay-as-you-go with no upfront cost, and the first 10 000 minutes per month are free.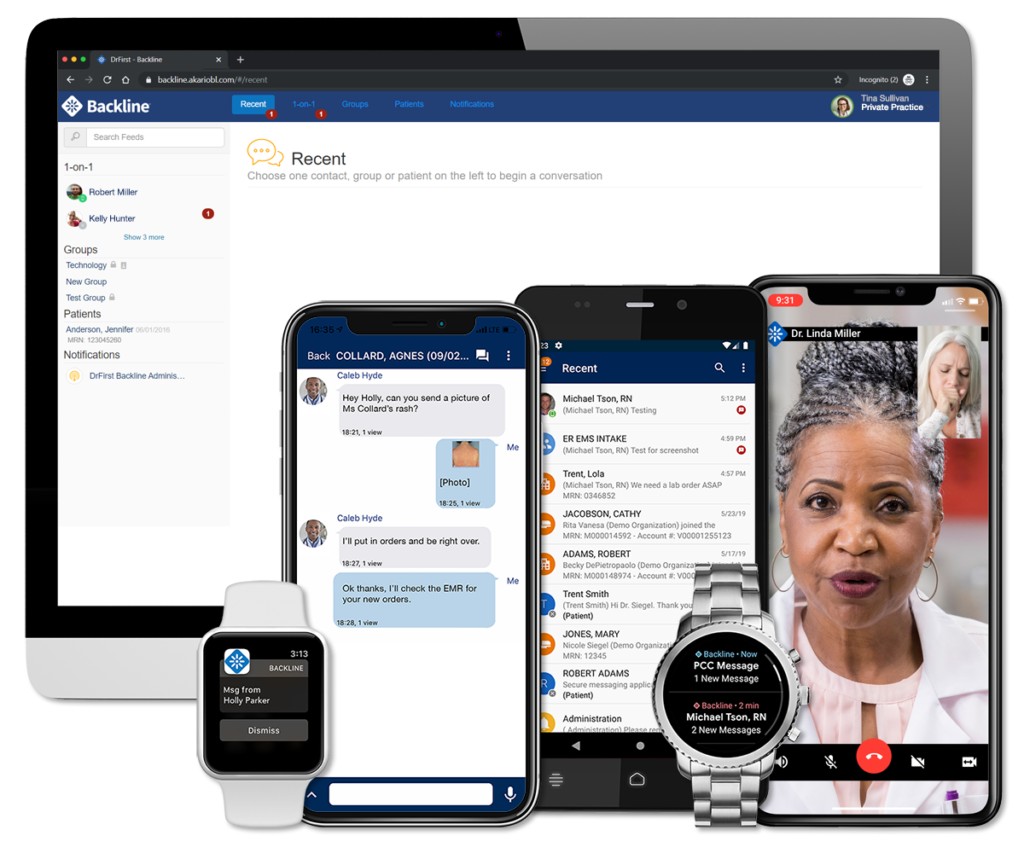 DrFirst and Agora partner to add telehealth to Backline HIPAA-compliant care collaboration platform
Vidyo Webrtc Provider
Vidyo provides multi-party video APIs for the web, mobile, and native endpoints. A fixed $65/month pricing point will bring you ongoing support and includes up to 6500 minutes of real-time communications. It also presents a Healthcare solution with special video conferencing capabilities.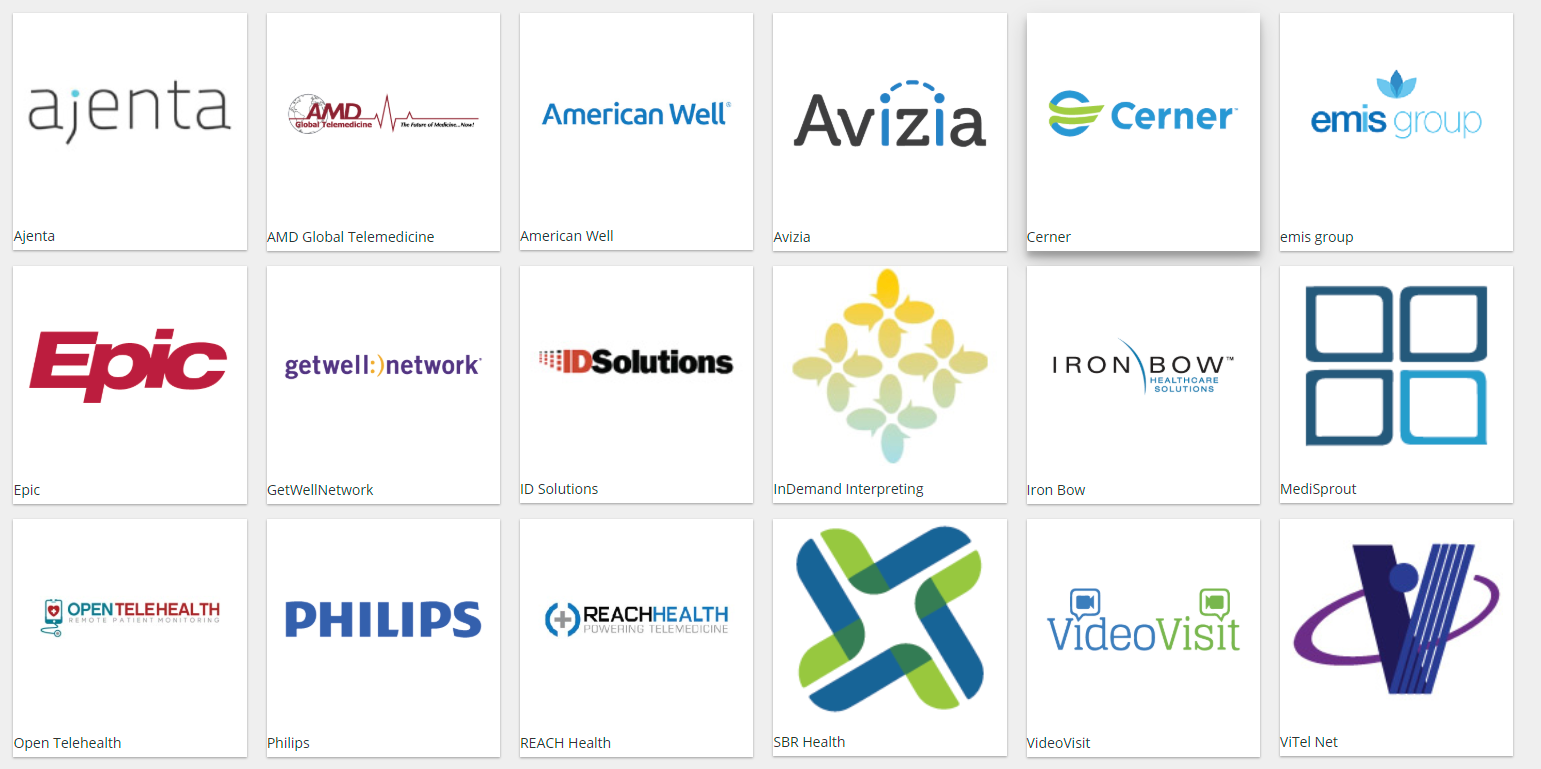 Telehealth Solutions Powered by Vidyo. Source
Zoom Webrtc Provider
Zoom provides a full set of services needed to conduct video conferences for businesses of all sizes. The recent solution was launching a special Healthcare plan that costs $200 per account with 10 hosts.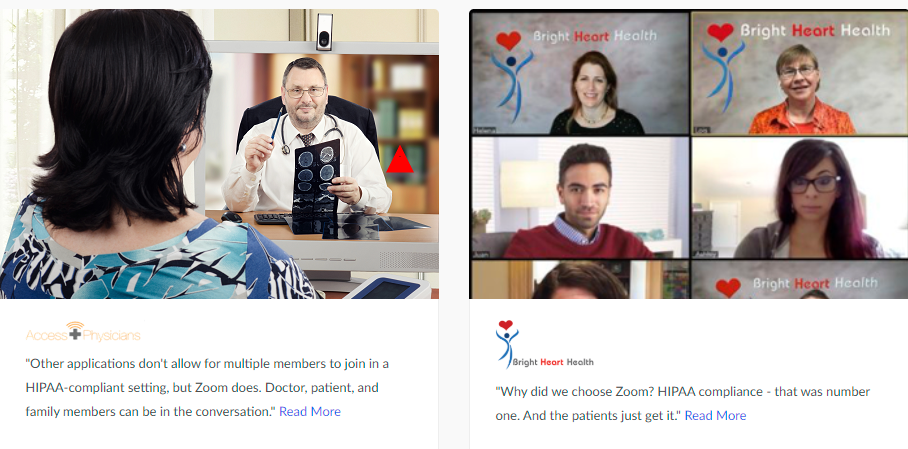 What Zoom's Customers Say. Source
GoToMeeting Webrtc Provider
GoToMeeting presents a set of subscription plans that differ in their features. Prising starts from €10.75 for a professional account, for enterprises there's an option to set custom plans depending on the amount of employees.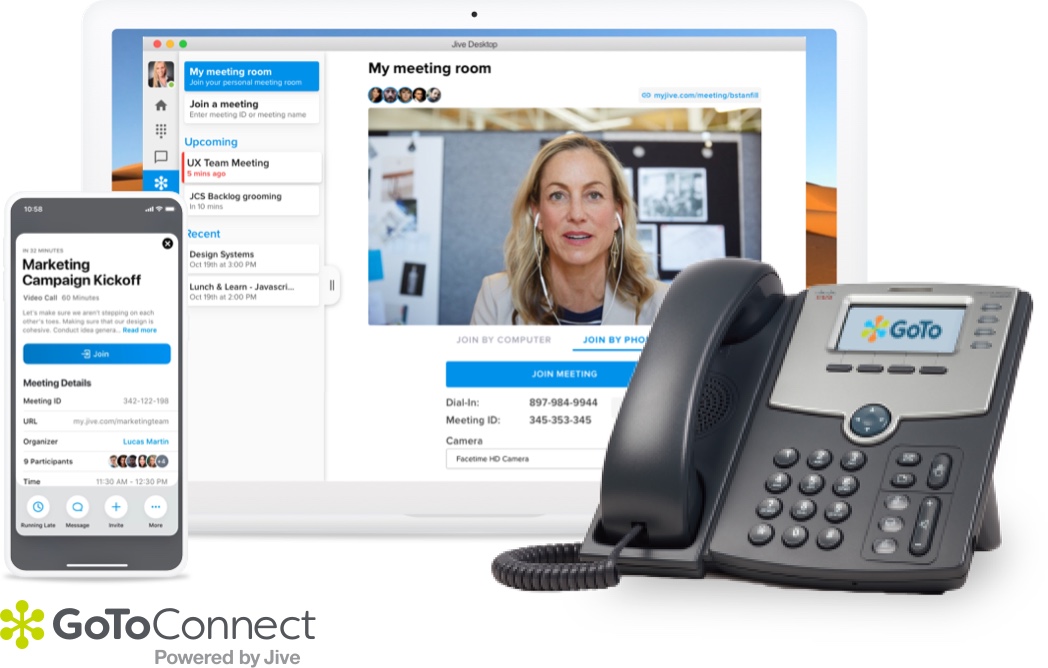 ClickMeeting
ClickMeeting is another solution that is priced upon your chosen subscription plan. Depending on features included the prices start from $25 and may be adjusted individually according to your business needs.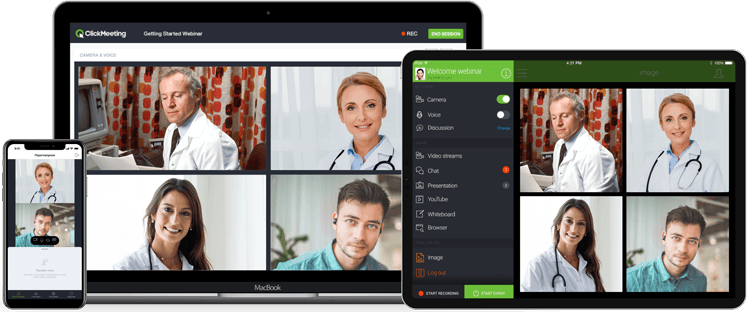 Vonage Webrtc Provider
Vonage offers interactive video, video broadcast, voice (via SIP), and text messaging (via SMS/chat). A monthly base fee of $9.99 includes 2000 subscribed minutes (it is per receiver, and the sender does not pay for upstreaming their video). Higher volumes are priced in tiers starting at $0.00475/subscribed minute for the 2 000-100 000 minutes and thereafter decreases to $0.00400/subscribed minute for the 5M minutes.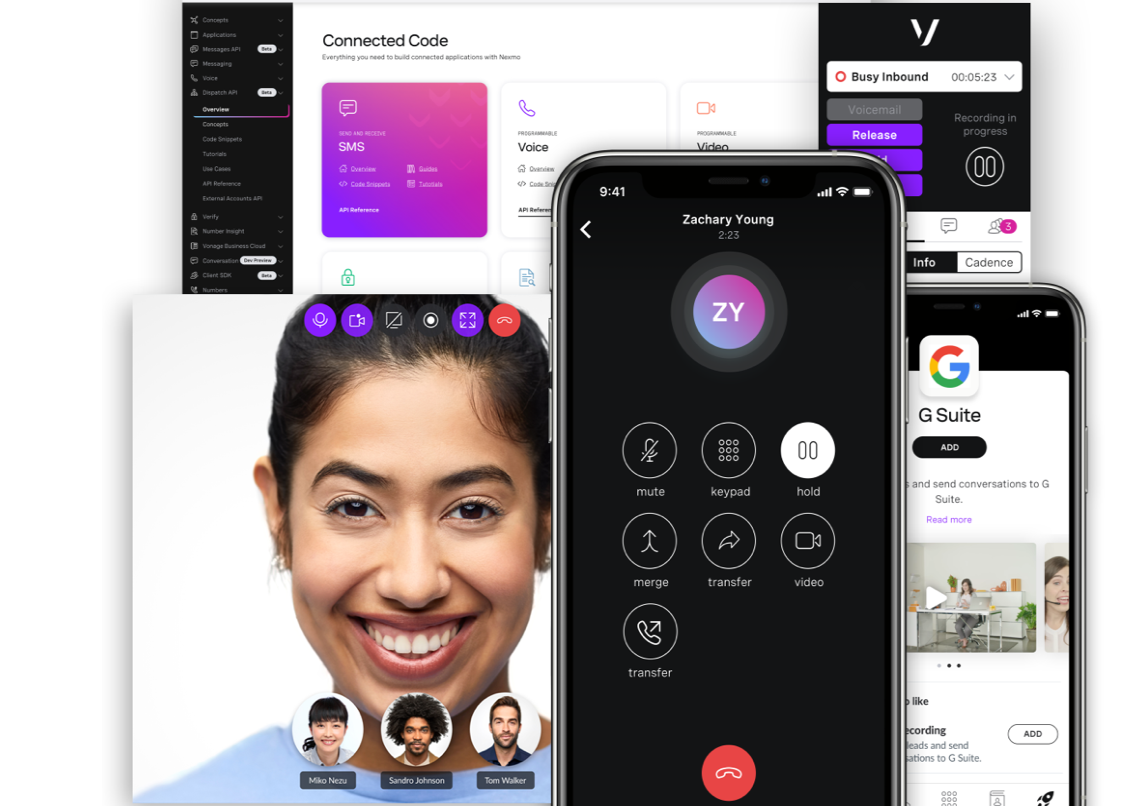 Vsee Webrtc Provider
VSee provides a specialized telehealth solution for clinics in basic ($45 per month) and enterprise (the price is set individually depending on the number of employees) subscription plans. The difference is in features included into the plans.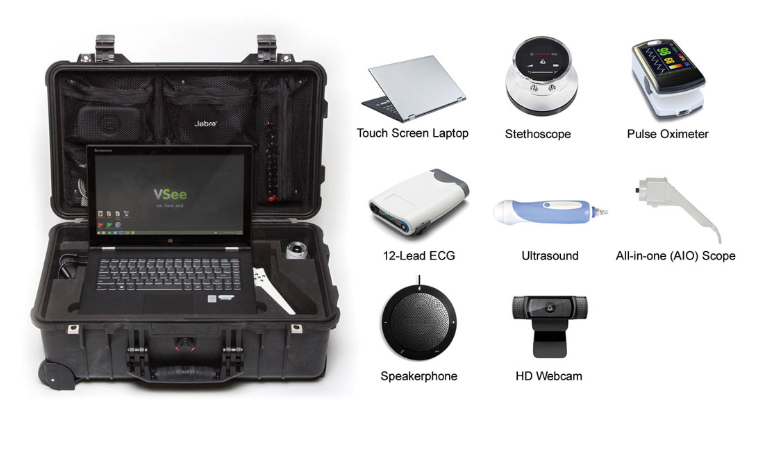 VSee also provides Telemedicine Kit. Source
Integrating WebRTC with your app
The time needed for integration of the WebRTC solutions mentioned above is set individually according to the complexity of the current customer's EHR/EMR system and the set of features, chosen according to the subscription plan.
In general all the process can be done in 1-3 months.
Summarizing all the above, using WebRTC solutions is the best way for those customers which need Telehealth features ASAP without any excessive effort on "reinventing the wheel". This technology already has many high-quality platform providers, so the competition among them will grow stronger, intensifying their deeper specialization in the market. By building a comprehensive use case for your project, you'll be able to find the provider that offers the best overall value proposition not only in terms of cost per subscribed minute, but for the ongoing costs of further scaling development and adding new features.
Anyway, our company is always ready to help you in achieving your business goals in the most suitable way.
Written by
Partner / Department Head
I've been leading projects in Healthcare, Financial and other domains for 14 years.
Belitsoft Blog for Entrepreneurs
Let's Talk Business
Do you have a software development project to implement? We have people to work on it. We will be glad to answer all your questions as well as estimate any project of yours. Use the form below to describe the project and we will get in touch with you within 1 business day.