Blockchain technology is an invaluable tool for data-sensitive domains and provides reliability and immutability. Belitsoft has been using it for over 4 years in projects for Healthcare, Insurance, Entertainment and other industries.
Advantages of blockchain development
Secure, hacker-proof database development
We will protect your sensitive data from hackers and unauthorized modification and ensure your app complies with HIPAA, GDPR and other governmental standards;
ICO/ITO assistance
We will implement blockchain in your application so you can issue tokens and attract investment and help your customers use tokens to access certain functionality of your app.
Cryptocurrency exchange development
We can develop secure exchange systems to trade Bitcoin, Ether and other cryptos.
Smart contracts development
We can develop and implement smart contracts in your business application – to automate processes and operations including Digital Identity, Records, Securities, Trade Finance, Derivatives, Financial Data Recording, Mortgages, Land Title Recording, Supply Chain, Auto Insurance, Clinical Trials and Cancer Research.
Training
We will teach your team to understand blockchain as well as we do.
The architecture of a blockchain-based security solution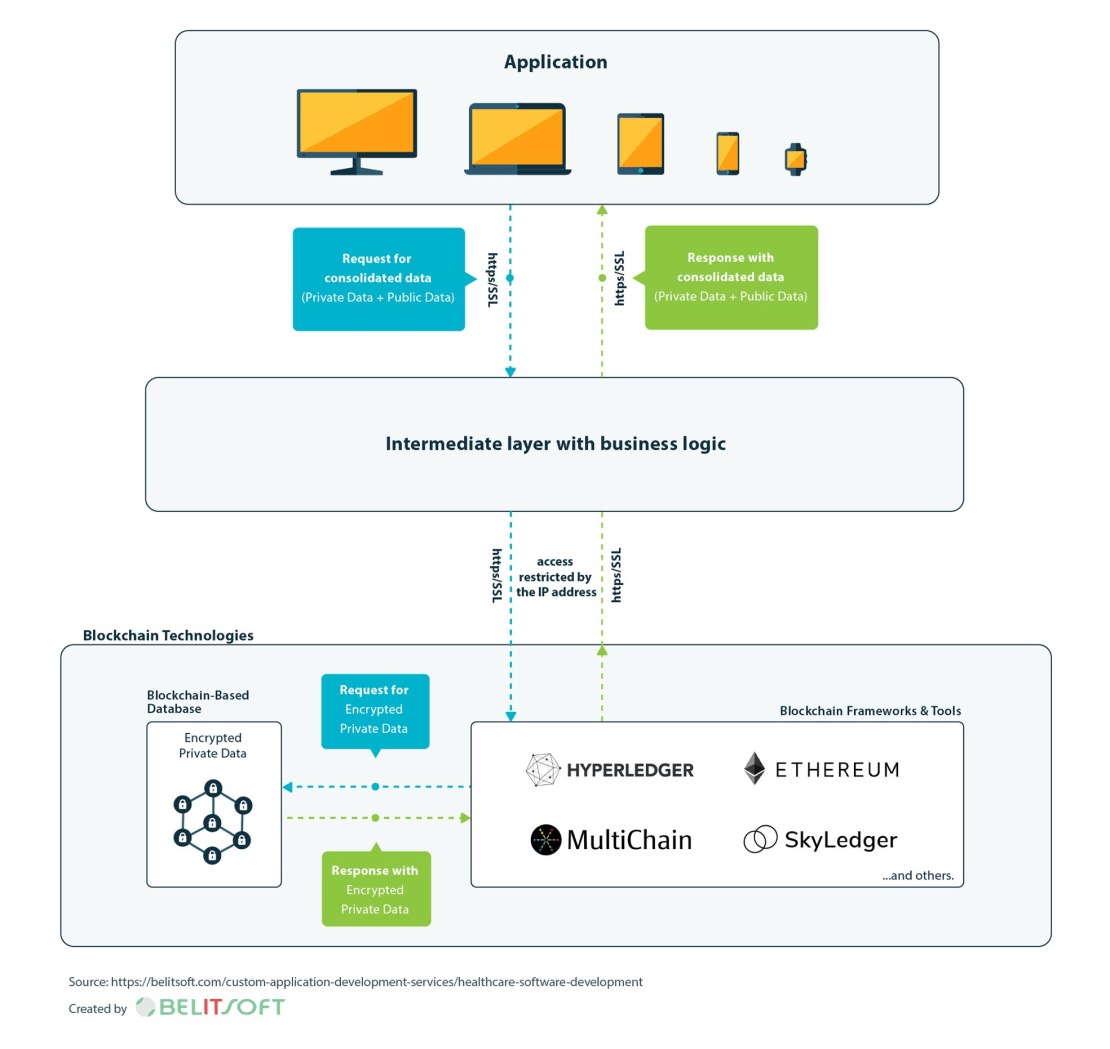 Let's Talk Business
Do you have a software development project to implement? We have people to work on it. We will be glad to answer all your questions as well as estimate any project of yours. Use the form below to describe the project and we will get in touch with you within 1 business day.