IBM offers highly productive business management products for mass usage and offers their personification with custom applications for your business to meet your goals.
IBM Notes applications development
Ongoing maintenance of custom solutions
IBM Domino server applications development
Dedicated resources to hire for development and support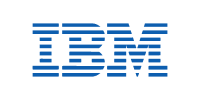 IBM corporation offers multifunctional business process management solutions for middle companies and transcontinental corporations. Here at Belitsoft, we offer custom applications development for IBM Notes and IBM Domino server products to make them tailored to your business needs.
Do you need a custom mobile application connected to your IBM products network? Do you need integration of Notes or Domino with other products like Microsoft Outlook or SharePoint? Our skilled programmers are capable of realizing your ideas.
How we can help your business with custom applications for IBM products
Our professional business analysts will make a deep study of your business and workflow to find loose points and provide a roadmap to improve them.
Experienced programmers, QA engineers, designers will implement the confirmed solution.
Project process is open and transparent as you can communicate with the construction team directly.
All custom applications for IBM Notes and IBM Domino server are delivered with warranty service. When it expires, we offer a service level agreement to provide you ongoing support and maintenance.
Time is money. The less time your employees spend on different operations incorporated into workflow structure, the higher their productivity and company's profit level are. The faster people get necessary information to make decisions, the more correct decisions they make. All this is possible with software products tailored to your company's workflow, aims and plans. Hire us to improve your business management.